Life in a 9-5 is usually described as traffic, waking up early, and let's not forget – WORK CLOTHES.
Has this monotonous routine got you listening to travel stories from friends, wishing things were different?
Maybe you don't want to travel the world, but want to spend more time with your family, take breaks at your leisure, or just want a change. No matter what the reason – read on to find out exactly how (and if!) remote work can work for you!
Step 1 - Determine if it is possible to work remote for your job
Let's assume you've already done your research and know what remote work is. (If not, feel free to take a quick look at this article before continuing further). Many practices are moving away from the office, but obviously some jobs you need to be present for – such as doctors, taxi drivers, chefs, etc.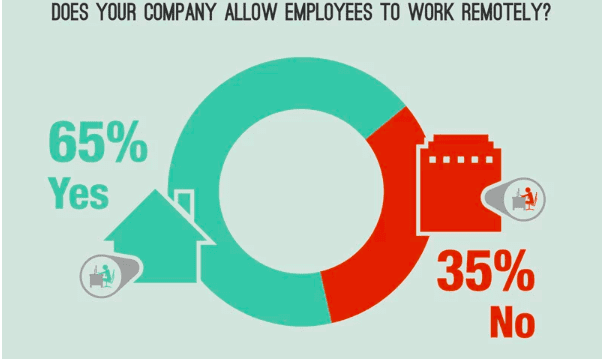 When most people think of traveling or working remotely, they think they have to quit their current job or take loads of vacation – but many times, you can have both! Many jobs don't require you to stick around in an office.
According to CNBC the top ten remote jobs are as follows:
1. Client services director
2. Speech-language pathologist
3. Business development manager
4. Software developer
5. Nurse
6. Account manager
7. Accountant
8. Writer
9. Teacher
10. Online tutor
Don't be discouraged if you feel your position can't be nomadic because it isn't already. A large number of people think they need to be a developer to be remote – but surprisingly, that's number four on the list! Many office jobs can be converted into remote jobs. It's just about using your resources!
Operate on the belief of "if there's a will, there's a way" and find out how you can both benefit your company and be productive at home. This could mean taking classes or thinking outside the box. With one of my companies that was NOT remote, I made it a point that I could sell just as easily from home as I could from the office. Just because it hasn't been done before, does NOT mean it's impossible!
Of course YOU know that remote work could be easy – in theory. But how do you know you'll be as productive at home as in the office? A useful tip by Tim Ferriss is to first PROVE with some type of Metric that you can be productive at home.
 Start on a weekend day, without telling your boss and then analyze the results. 
Set a goal to accomplish a certain amount of work, then use a time-tracker – Are you getting distracted by facebook, kids, or the outdoors? Do you have a proper internet connection or are you struggling to get in the flow?
Using metrics such as cost of labor, time spent on tasks, and efficiency ratio are all good determinants that can be easily tracked and transferred into solid evidence. Show your boss that flexibility brings increased productivity In a study done by AT&T, "American Express employees who worked from home were 43 percent more productive than workers in the office." Using research along with your own metrics will only solidify that this is not a new concept, but a system that's already been put into play that WORKS.
    Overall Labor Effectiveness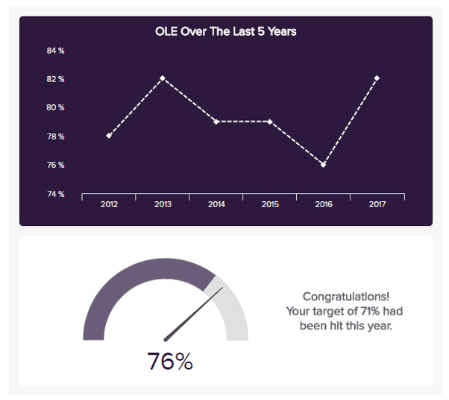 Working on a Saturday may seem like overkill, but if you sacrifice this small time to actually test out the waters, it will prove to both yourself AND your boss that working from home could be a good thing.
For data that would make Einstein proud, reading the No Nonsense Guide to Productivity may steer you in the right direction.
If you want to find a remote job, or if you're trying to convince your job to be remote, you have to PROVE yourself – this means providing value both inside and outside of the office. Work overtime when no one expects you to, take on additional responsibilities, and learn more about your team's underlying business goals – if you want to have the freedom, you have to earn the trust of the people you're working for.
Once your superiors start taking notice, plant the seed to them how much you love your job, but how you wish traffic wasn't so bad, less noisy/distracting etc. because you could be using that time to get more projects done. Planting seeds like this warm them up to the idea that productivity increases outside of the office. Gauge their reaction and see what their hesitancies are about going remote. Is it culture? Communication? Slacking off? Double down on proving these wrong when you experiment at home.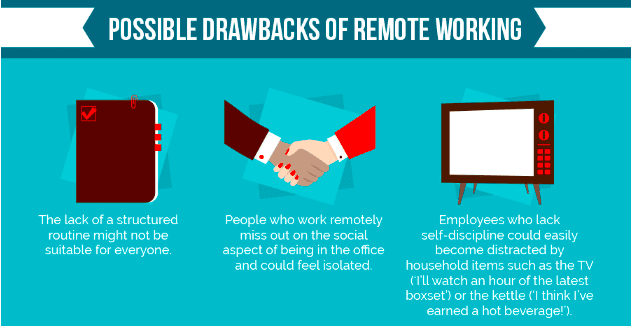 Step 4 - The big cahoonas
Now it is time to gather up all the statistics and data you can, and make a formal presentation to your boss. Display the benefits of working from home and your proven value to the company. Start off slowly by proposing you work one day outside of the office – if they approve, more days can follow.
Continue until you have a steady stream of remote work or are working from home completely. Address the pain points your boss has and be able to leverage walking away.
While going remote may not be for everybody, these steps will help ensure that remote work falls into the hands that deserve it the most. When you work hard inside and outside the office, measure success, plant the seed and present – nothing is impossible. Try these tips out and tell us if you landed a job on digital-nomad island!
Bonus - if they still deny you
Have you done all you can, proven yourself and have the ability to walk away? If not, this is a good time to reconsider remote work altogether. Why do you TRULY want to be remote? Is it because you day-dream of Instagram posts? Or are you TRULY more productive at home? You may find that working out a better deal with your boss (pizza on Fridays, more vacation, etc) might be a better solution for you.
If you're still gung-ho about finding remote work, these references may be able to help!

– Find a remote job and all the aspects that go with it
– Top 100 Remote jobs 2018.
– How to LAND a remote job! (This Weekend!)
Already have a remote job?
Why not try signing up for Hacker Paradise?! 
Travel the world, advance your career and make lifelong connections.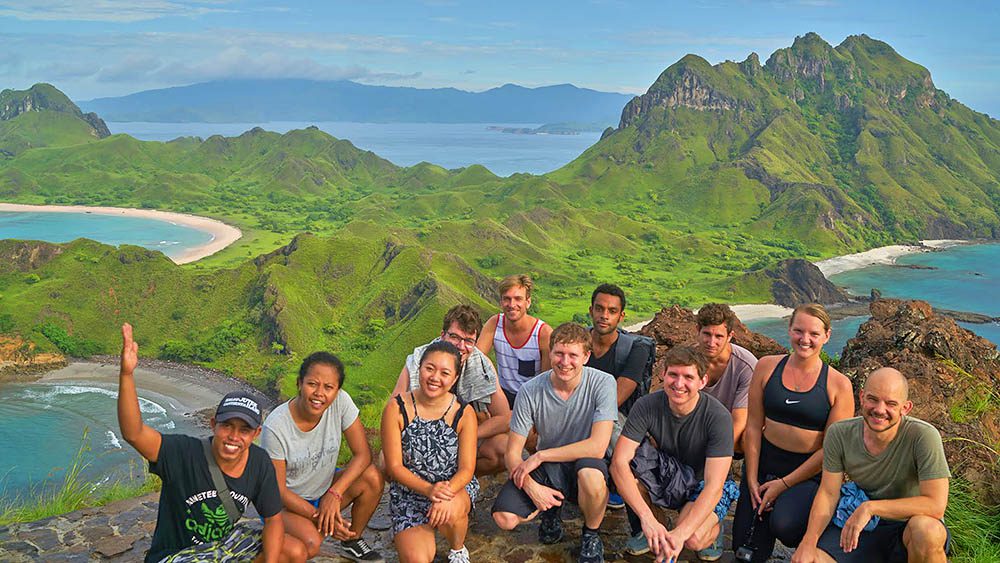 Hacker Paradise Cohort – Bali 2018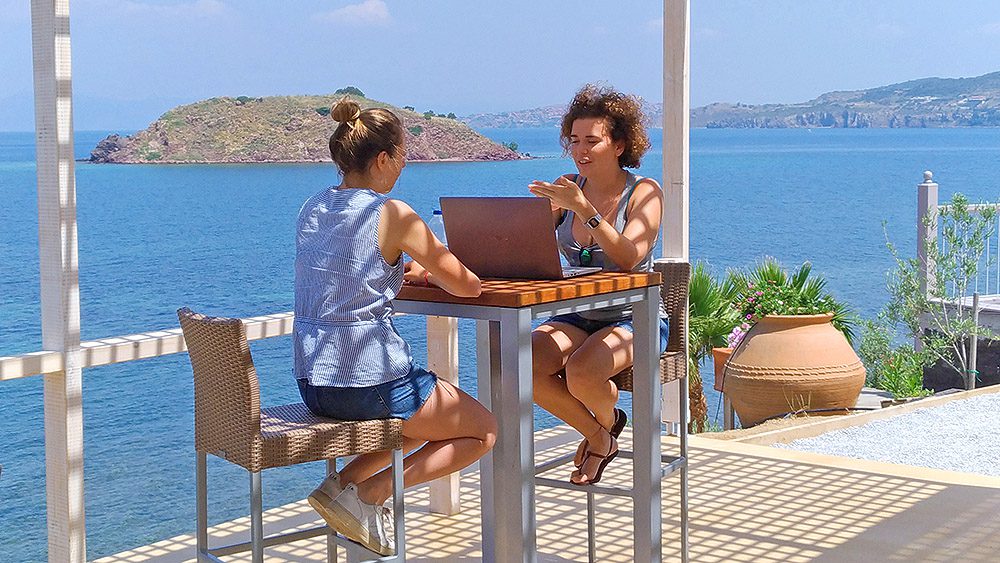 Hacker Paradise Facilitators – Greece 2018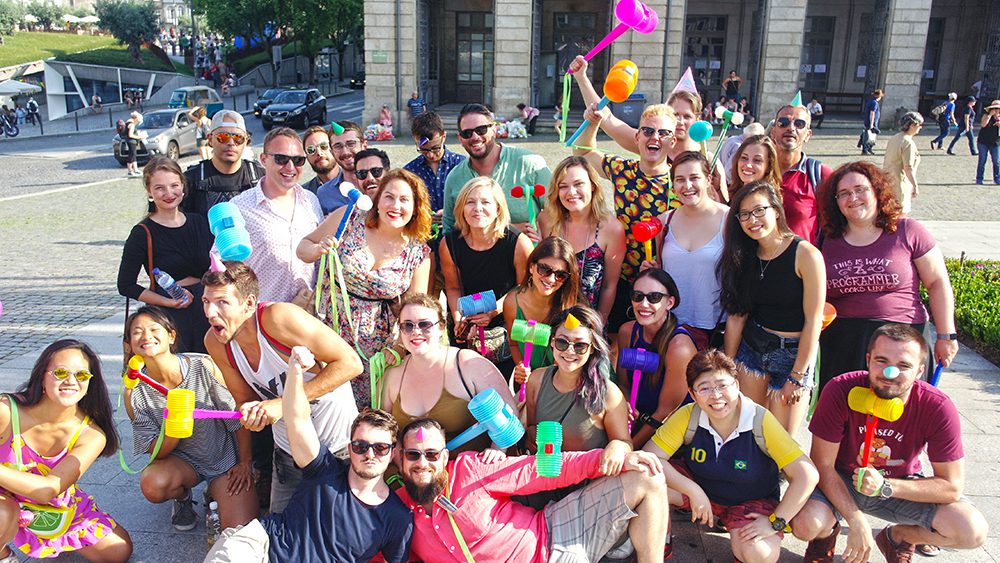 Hacker Paradise Meetup – Portugal 2018
Apply now & join us in Playa del Carmen this summer
Fill out our application and schedule an interview to start this amazing journey