Get Adventurous in Cape Town
October 21 - December 15, 2018
Why Come to Cape Town, South Africa
Theme: Social Reform and Reinvention
Because the penguins, lions, and elephants (and other awesome people) are waiting for you
We went to Cape Town for 3 months last year and have been itching to go back. There is something so magical, captivating, and energetic about the city and its people. Warm smiles, great food, and new experiences are waiting for you. Go to a traditional braai where you can experience all three at once.
Ready to get out of the office? Kite surf, go on a safari, and visit the penguins on the beach. Cape Town has 72 beaches with some of the most beautiful blue water you'll ever see.
When you're ready for a break from the beach, hike up the picturesque Table Mountain or one of the other incredible trails around Cape Town.
I'm going to mention going on a safari again because it's that important. It's hard to describe how you feel as a herd of elephants saunter past you in the wild or watching a family of lions nap in the sun after tracking down an impala. You definitely have to experience it for yourself.
We're negotiating with housing in a great location next to the coworking space and close to the bars, restaurants, parks, gyms, grocery stores, etc. in town for you to easily visit.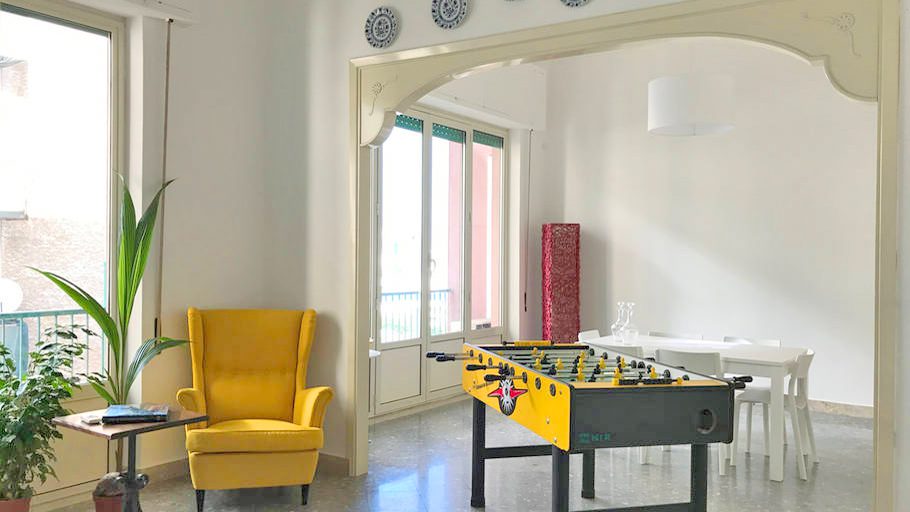 We've outgrown staying in hostels and sharing shitty rooms with strangers. With us, you'll have your own room in nice accommodations with good wifi and the amenities you'll need to stay healthy, happy, and productive. 
Working remotely doesn't mean you always have to feel like you're bouncing around and living out of a suitcase. Get ready to hang up your clothes, set up your Nintendo Switch, and put your feet up – you're home!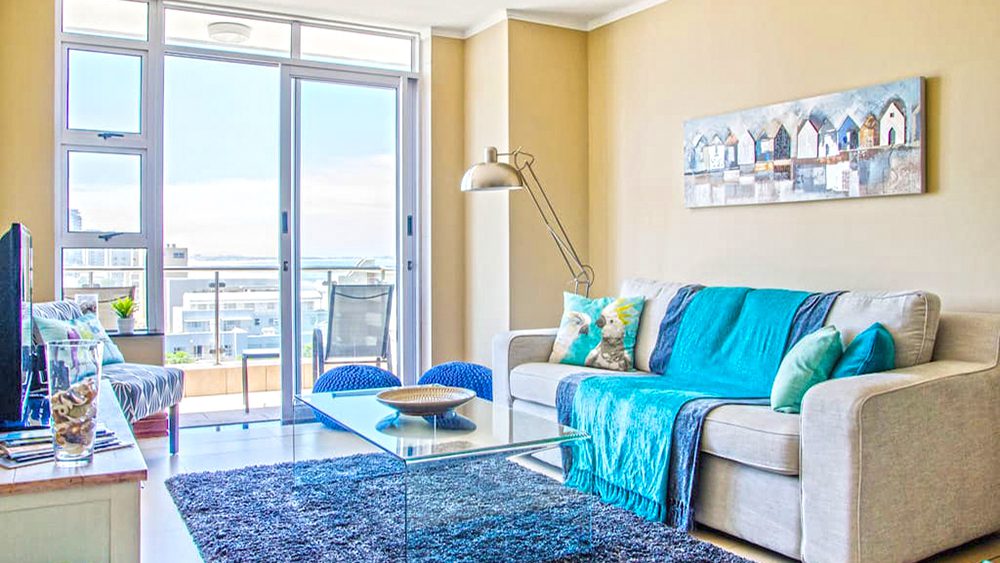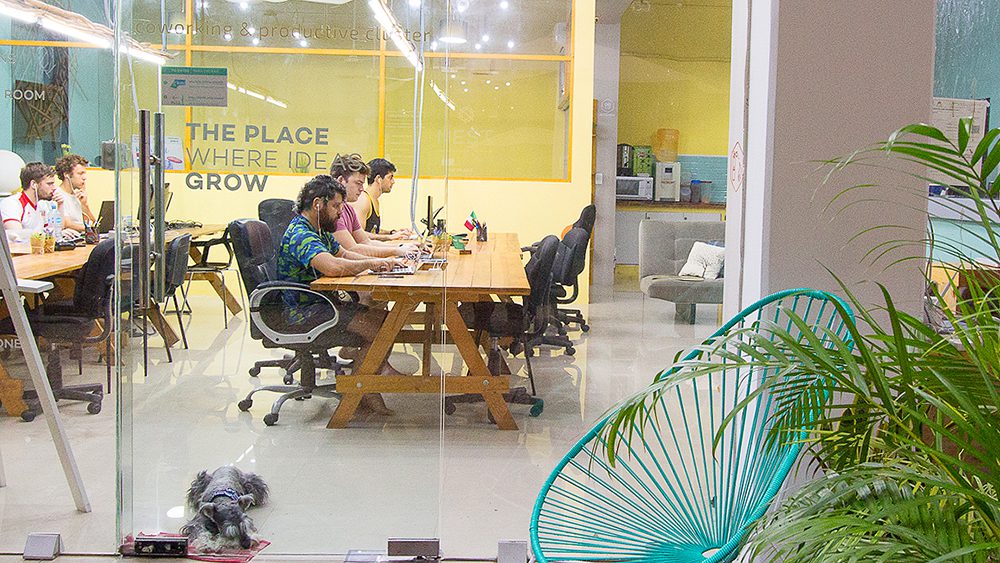 Why commute to work when you can take a leisurely stroll down a tree-lined street and stop at your favorite cafe on the way. We choose to work at coworking spaces within a 15-minute walk to our housing so you can easily make it back and forth.
Most important thing to us when selecting a coworking space is the wifi. Without it, none of us can do our work. You can expect to have consistent, great wifi in addition to the other things you might need to stay productive like a place to take calls, nice ergonomic chairs and desks, nicely lit spaced, and more.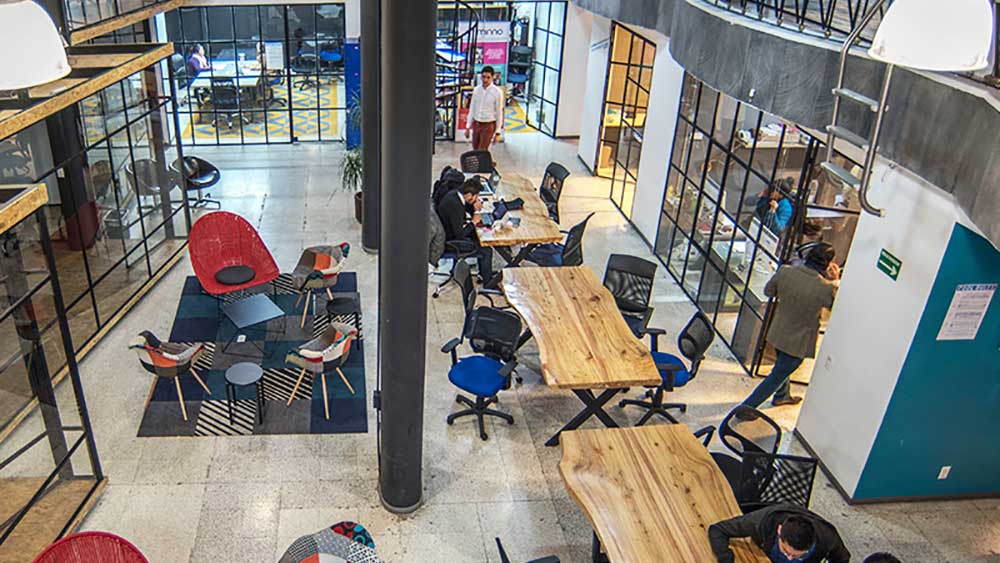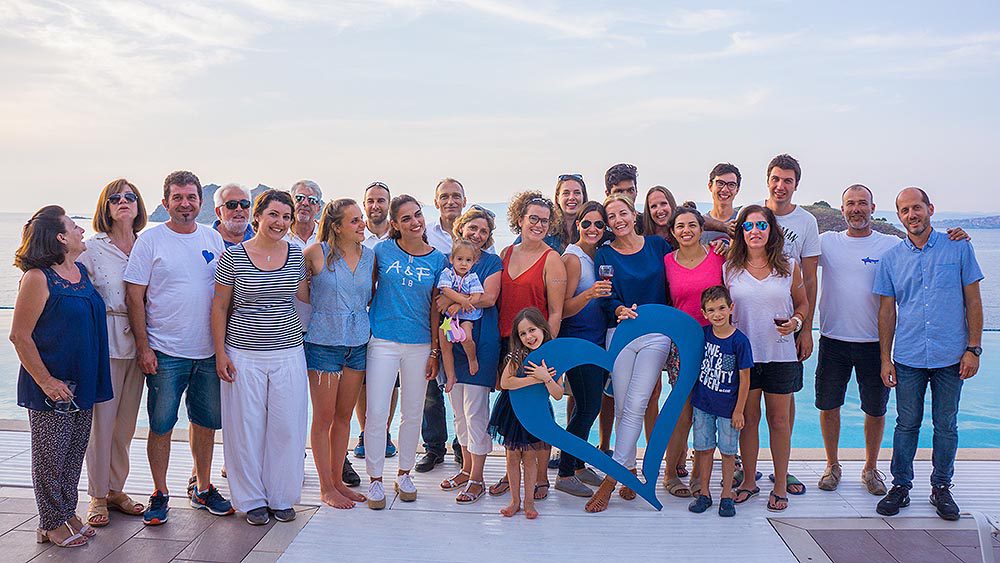 The other big thing we look at is community. We don't want to be a group of foreigners working in our own bubble. We try to incorporate into the local scene the best we can through holding events with local individuals, business, NGOs, and government organizations so we make meaningful connections while we are there. Get ready to move past being just a tourist in a location.
our
things you have to do in Cape Town
Table Mountain Yes, we all know that one. But that doesn't mean you should skip this breathtaking landmark. Beat the crowds by doing an overnight hike on one of the over 350 trails that lead to the top and sleep in tended camps along the way.
Wine lovers unite: South Africa is famous for its wines. Constantia Valley is the oldest wine-making region in the southern hemisphere, Indulge in wine tasting and cellar tours just 15 minutes from Cape Town, and buy your favourite tipple directly from the estates.
Camps Bay is known for its fine white sand, natural rock swimming pool and views of the Twelve Apostles mountains. Behind the beach, posh seafood restaurants, mellow cafes and cocktail bars with patios overlook the promenade. Perfect to watch the sunset!
Swim with crocs: Le Bonheur Crocodile Farm presents the opportunity to get up-close and personal with one of Africa's most powerful predators from the safety of a secure cage. Too much? Stay on land, take a guided pond tour over a dam and pet a baby croc.
Greenmarket Square is a charming cobblestone plaza with a dark history. One of South Africa's oldest public squares it used to be slave market. Luckily those days are over and now it's crowded with local vendors selling  painted fabrics and  hand-crafted trinkets.
join us now and explore this
with amazing people
Time to get excited, our Cape Town trip starts in:​
Apply now & join us in Cape Town this fall
Fill out our application and schedule an interview to start this amazing journey
Troubleshooting, rose-drinking, karaoke-singing, and all-round superheroes, our kick-ass support staff are destined to become your new BFFs.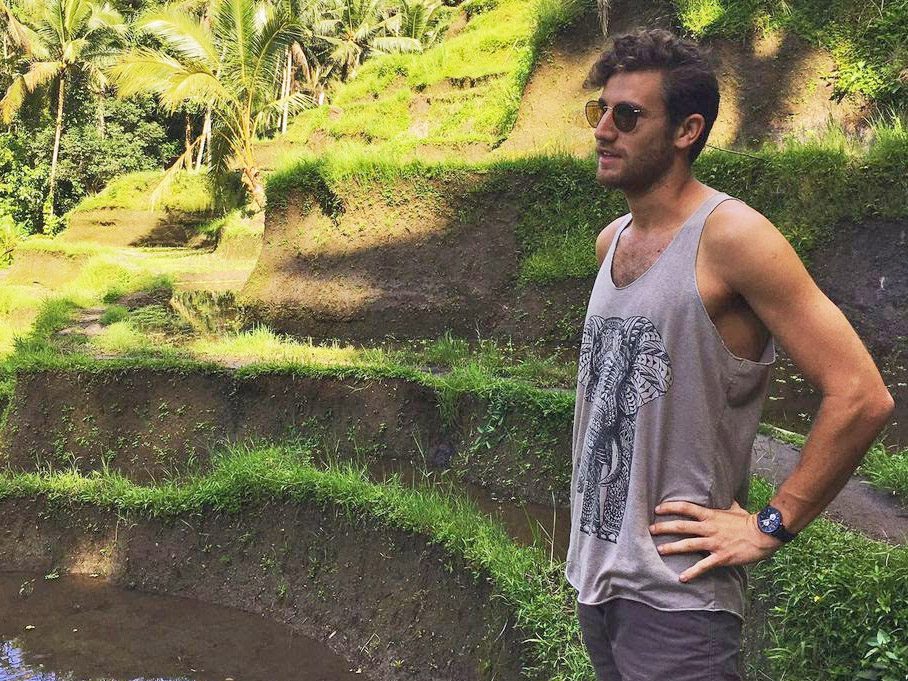 Yakir joins us as a facilitator after traveling the world for several years working remotely ever since he graduated university working in corporate relations and growing his own e-commerce store. A big lover of electronic music, he started his own record label and also manages artists. If you are looking for off the beaten path adventures, cafes with the best coffee, and alternative nightlife spots, Yakir is the one you will want to follow.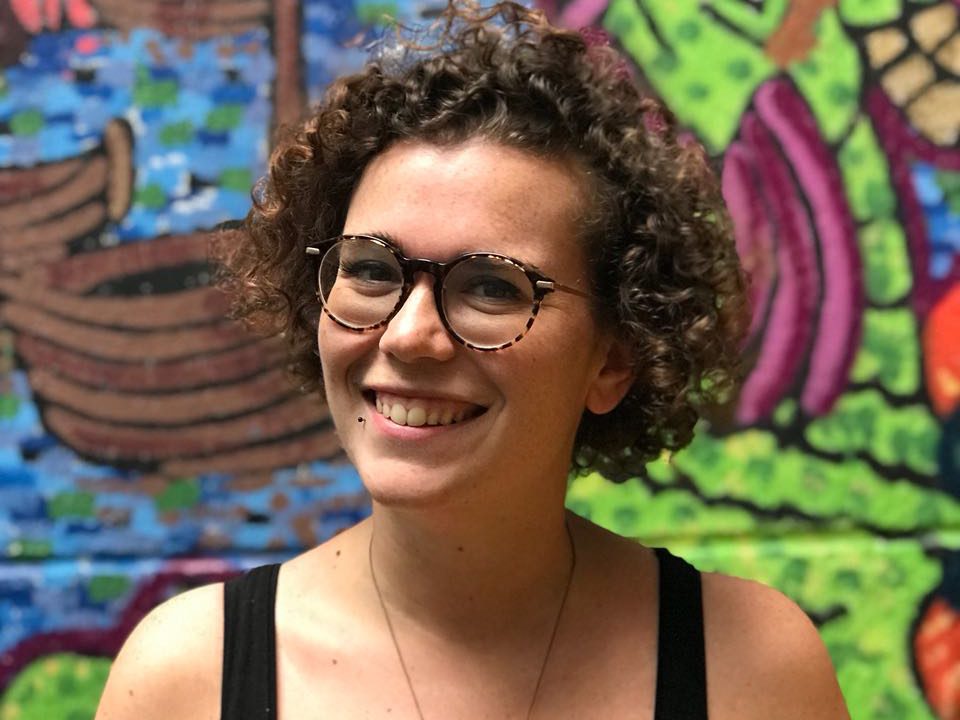 Sara, from Italy, joined Hacker Paradise as Trip Facilitator after spending four years in rainy Belgium running one of the most active coworking space in Europe. With a background in Sociology, she loves being surrounded by people and help them to connect and create meaningful relationships. Tea drinker by day, she never refuses a beer at night.
"The HP team took care of the important details: lodging, orientation, co-working space and Wi-Fi, and showed me that you can excel in your career without clocking into an office 9-5 five days a week."
– Monica J. Quaintance, HP Alumni
We've got all the perks to make you feel happy, healthy, and productive on your work and travel journey.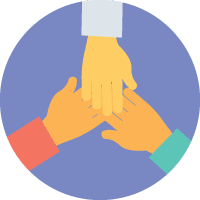 Hand-selected Community
Our participants come from a diverse and exciting range of backgrounds and careers. These people will support, engage and inspire you – and some will become lifelong friends.​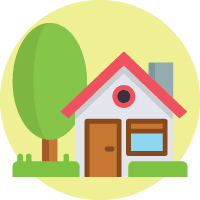 Great Accommodation
We secure attractive, serviced housing in safe and central locations. You'll have your own clean and spacious room to unwind in after a long day's work.​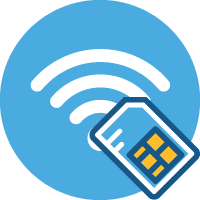 Solid WiFi and Sim Cards
Always feel connected no matter where you are. We'll set you up with a sim card full of data for the duration of your time with us.​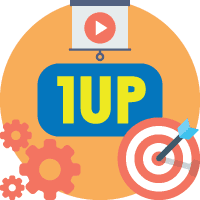 Professional Development
Program
We organize weekly workshops, talks, skill shares, goal sharing sessions, and networking events to help you up your professional game and achieve your goals.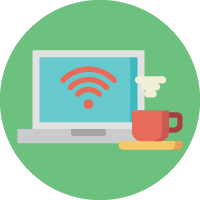 Productivity-ready Workspace
We lockdown the best co-working spaces in the world to make boring Monday mornings a thing of the past. 24/7 access, lightspeed wifi and cool digital nomads from all over the world guaranteed.​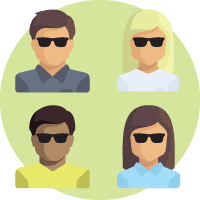 Kick Ass Full-Time Facilitators
Troubleshooting, rose-drinking, karaoke-singing, all-round superheroes, our kick-ass support staff are destined to become your new BFFs. Your source of insider-knowledge on every trip, they research, organize and plan so that you don't need to look at Lonely Planet once.​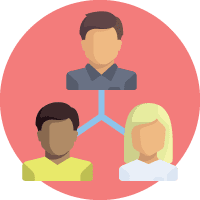 Top-notch Alumni Network
The networking doesn't end when the trip is over. You'll become a member of a huge professional community who'll keep you in the loop about collaborations, job opportunities, travel meetups and much more.​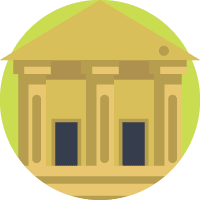 Cultural Adventures
What are you into? From temple visits, sunrise hikes and paradise island getaways to wine tastings, night markets, walking tours and cooking classes (and that's a partial list), there's always something going on.​
"Even though I knew nobody going into my trip, everyone was so friendly that I felt immediately welcomed and a part of the family. The experience that they provide is absolutely phenomenal."
– Sean Crenshaw, HP Alumni
Choose the number of weeks you want to want to travel with us. Create your itinerary from one or more trip locations. Pay for the first month upfront, and then pay as you go.
Apply now & join us in Cape Town this fall
Fill out our application and schedule an interview to start this amazing journey
Not interested in Cape Town?
Don't worry, we've got you covered! Apply for one of our other trips coming up.