August 14 - September 10, 2022
Tasty food, gorgeous beaches, ancient civilizations, and all the wine your heart desires. Find out why we can't stop coming back to Sicily.
"Covid-19 update: We are monitoring global events, travel restrictions & official recommendations and will provide timely updates." Learn more about our response to COVID-19 HERE.
Optional Trip Start Dates
Join the fun for 2 weeks up to the full length of the trip starting on any of the following dates
Pasta + Wine + Beach = Palermo
The island of Sicily is well-known for its delicious food, fantastic beach weather, and rich history. While you can circle the island by car in a day, there are countless places to visit, foods to eat, people to meet, and things to experience.
Walk cobblestone streets and smell the fresh ocean air. Eat the Italian food you love and explore the unique varieties of cuisine in Sicily. Sailboat adventures. Wine tasting on volcanoes after you've hiked them. How is there this much to do on one island?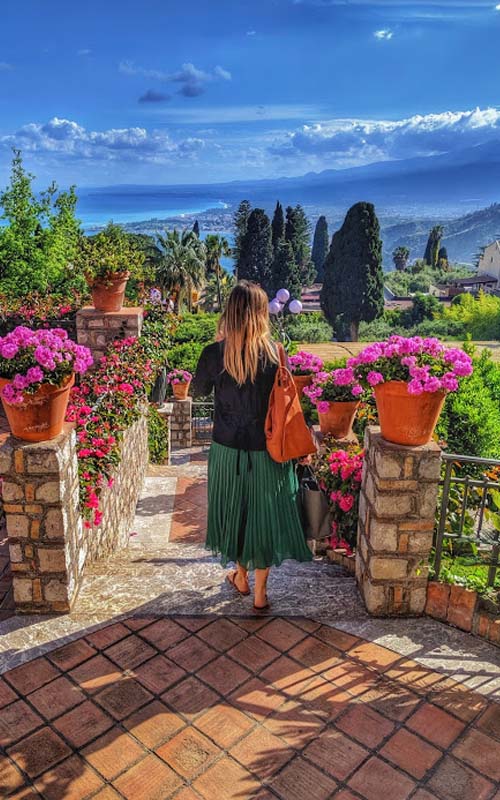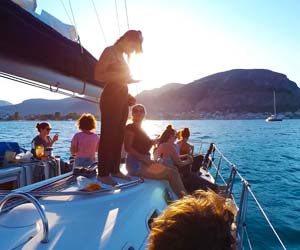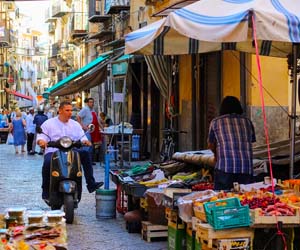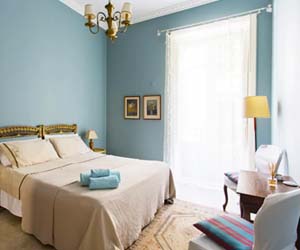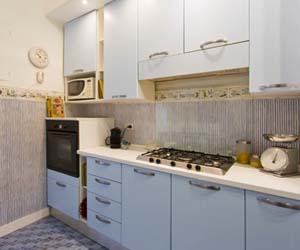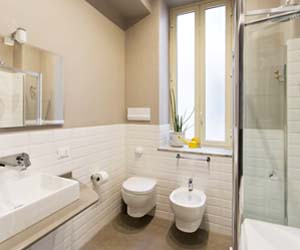 Recent remodels. Open spaces. Authentic Italian elements mixed with modern design. Fast wifi. Terraces for sunning. This is not your Italian Grandmother's housing. Get excited to explore Palermo in comfort.
We're doing all the research for you so you can show up, settle in, and start living your best life. Plus a quick stroll away from coworking, because priorities.
Work, meet, and collaborate
Time to talk about some perks of where we will work:
The wifi is fast and reliable. No worries here.
It's within a 15-minute walk to our housing. Buh-bye, wasted commute time.
You don't have to hear Chet from Accounting debate the merits of wet vs dry cat food!
We've got everything you need to be productive: nice chairs and desks, a well lit space, and more.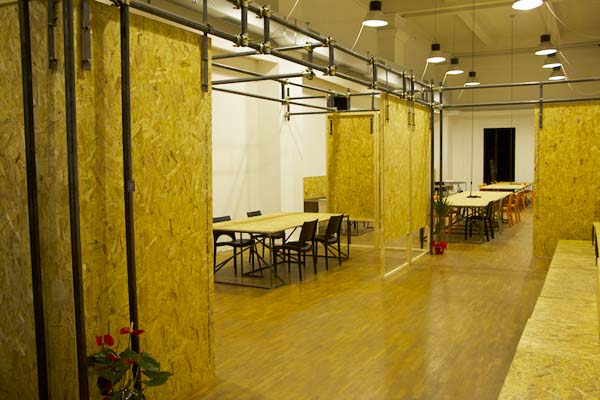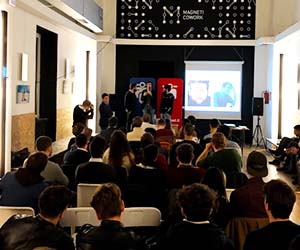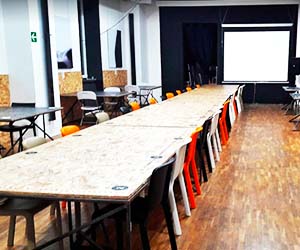 Just a few reasons you'll fall for this destination​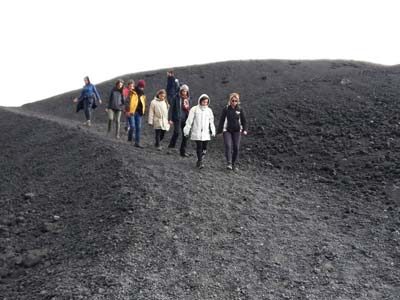 Located in the heart of the Mediterranean, Sicily is a bustling island made up of miles of coastline, picturesque mountains, and Mount Etna—the largest active volcano in Europe. And it's… pretty active. Last year's weekend trip to Mount Etna included a guided hike a mere hours after an eruption, followed by a wine tasting.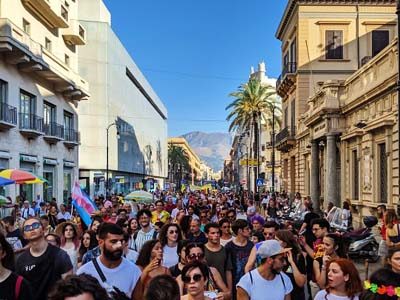 We're lucky to be returning during Palermo's biggest festival of the year! During the Feast of Santa Rosalia, Palermo's cobblestone streets are alive with music, shows, dancing, fireworks, and a parade led by a ten-meter tall vessel-shaped chariot pulled by oxen.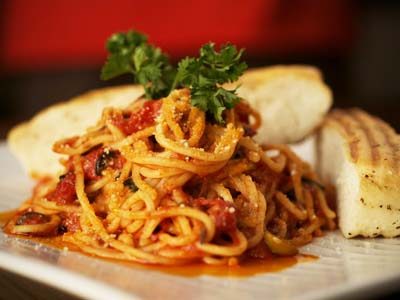 Want to get lost in the joys of Italian cuisine? This is the trip for you. We are going to pasta and wine and beach our way through the island. Learn all about Italian cuisine and get ready for evening walks with a creamy gelato in one hand and a crispy arancini ball in the other.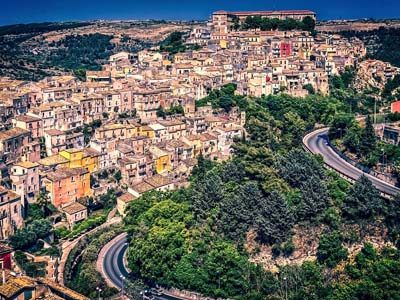 You've never seen architecture like this
Sicily sits at a confluence of cultures with many architectural influences. Is it Western European? Islamic? Maybe Byzantine? Maybe a bit of all 3? Take a walking tour with an experienced guide to learn all the various cultures that have occupied the island and their lasting effects on the city.
Get lost in music & culture
Watch an opera or ballet in one of the most well-preserved Roman amphitheaters in the world, Teatro Massimo. It's the first opera house in all of Italy and the largest opera house in Europe which, knowing how seriously this continent takes opera, is a huge feat!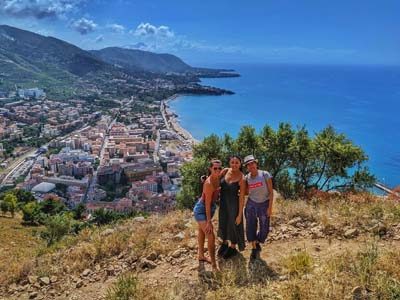 Feel the wind on your face and the sun on your skin. You can't live on an island and not take advantage of it! Watch the sunset from a sailboat, paddle board by the shore, or go for a full day exploring the various seaside towns. There's no wrong way to see Sicily by boat!
Local Sim filled with data
2 Kickass onsite facilitators
weekly lunches and potlucks
Networking events with locals
A Worldwide network of 900+ members
goal setting & reciprocity rings
Want shorter? Want longer?
We're super flexible. You can travel with us for the amount of time that fits your schedule. Apply now and let us help you customize your travel plans!
WORK REMOTELY.
LIVE YOUR BUCKET LIST.
MEET YOUR PEOPLE.
Apply now to become a member of our premier remote work and travel community.
Enter your details, pick a time to chat with our team, and get ready to work hard and travel harder with the best community out there.