Soak up the sunshine on the gorgeous Dalmatian coastline as you sail the islands, explore Roman palaces and follow the Mother of Dragons!​
"Covid-19 update: We are monitoring global events, travel restrictions & official recommendations and will provide timely updates." Learn more about our response to COVID-19 HERE.
Optional Trip Start Dates
Join the fun for 2 weeks up to the full length of the trip starting on any of the following dates
Welcome to majestic Split. Set between coastal mountains and surrounded by a sea sprinkled with idyllic islands, Split has a lot to explore. The ancient city center has one of the most impressive set of Roman palace ruins that flow effortlessly into gelato shops, restaurants, and galleries. This is a city where getting lost wandering the streets is not only par for the course, but the aim.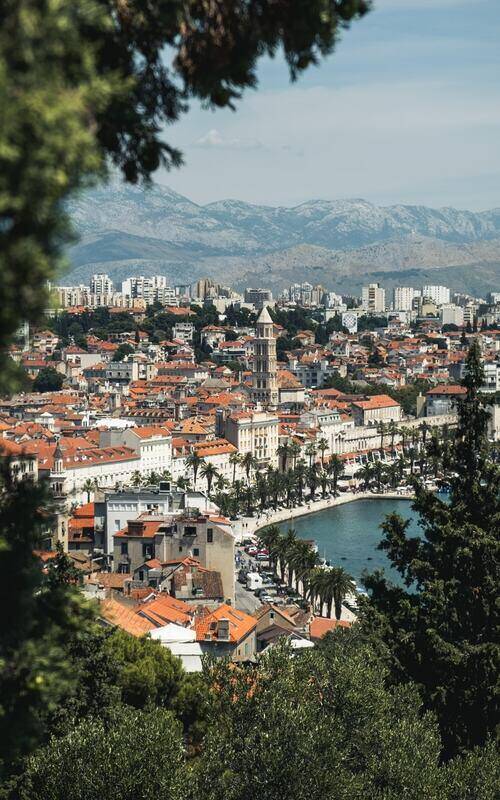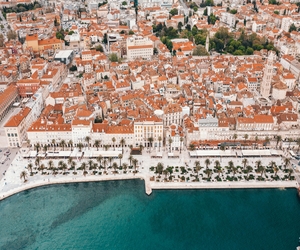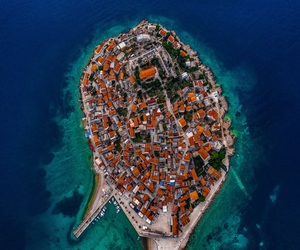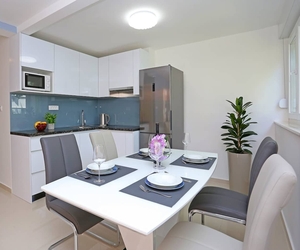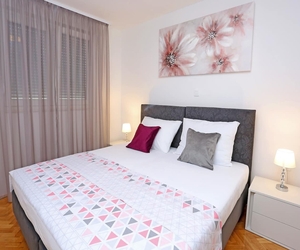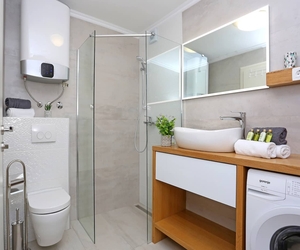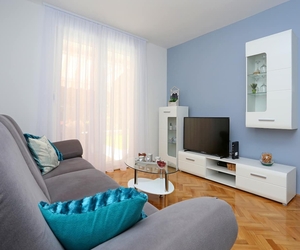 Open spaces. Modern finishes. Natural light. Fast wifi. This trip we're in a super central location, a short walk from the coworking space and close to the many bars, restaurants, parks, gyms, and grocery stores that our neighborhood has to offer.
We've done all the research for you so you can show up, settle in, and start living your best life.
Work, meet, and collaborate
We'll be getting our grind on at The Works. What you can expect:
The wifi is fast and reliable. No worries here.
It's within a 10-minute walk to our housing. Buh-bye, wasted commute time.
You don't have to hear Sharon talk about her cats!
We've got everything you need to be productive: places for calls, nice chairs and desks, a well lit space, and more.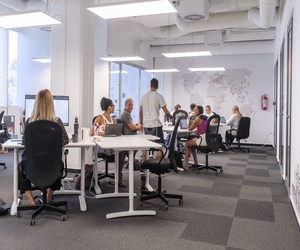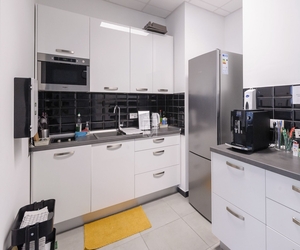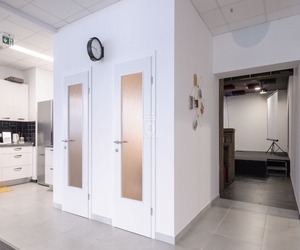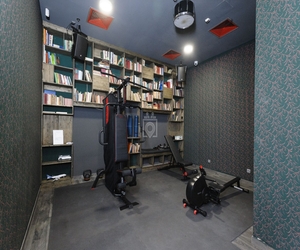 Just a few reasons you'll fall for this destination​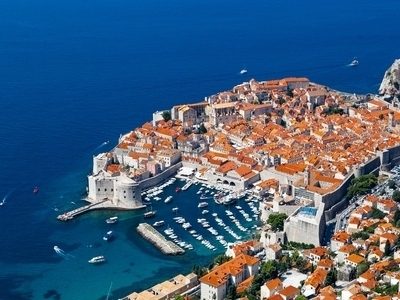 Get ready to fangirl about Game of Thrones as you visit the film locations where the iconic series was shot. Visit Diocletian's cellars, the Golden gate, Vestibul and see where the almighty Daenarys kept her trusted dragons. Take it a step further with a day trip to Dubrovnik where you'll see even more familiar scenes from Kings Landing.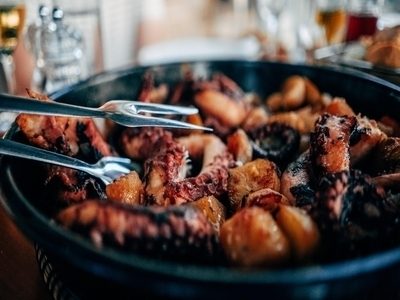 Explore Croatia through your face-hole. Try out a range of local delicious specialities, like Soparnik (savoury pie with a filling of Swiss chard), Peka (slow cooked meat with veggies) or Pašticada (gnocchi in special local sauce). And dont forget to start your meal with the traditional travarica — the Croatian version of a rakija drink — paired with some dried figs as per local custom.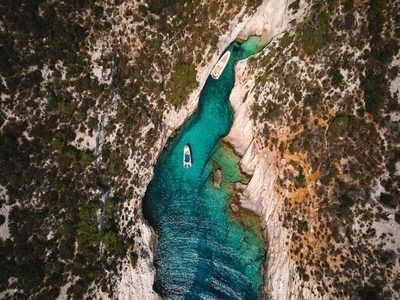 With all there is to do, don't forget to allocate some time to explore the majestic beaches along the coastline. The Croatian coast is famous for being beautiful, rugged, full of idyllic islands, and having a strong sailing culture. Weekend trips out to explore the islands and day trips to the beaches are an absolute non-negotiable. Trust us.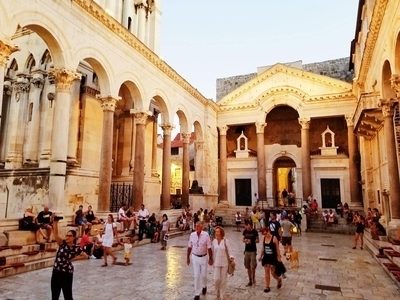 The ancient Roman history of this Mediterranean gem is impossible to ignore. Roam the marble walkways, or explore the well-preserved city complexes that will give you a glimpse into a different era. Trogir and St. Duje's Cathedrals, Diocletian's Palace, and so many more 3rd and 4th Century wonders are waiting to be adventured by you and the crew.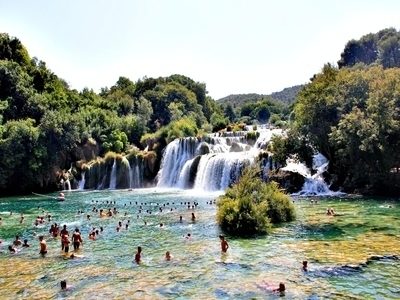 If we asked you to picture heaven on earth, we bet Krka will come pretty close to the image in your mind's eye! Just an hour away from the city, this national park has breathtaking trails, rivers, waterfalls and naturally occurring pools. Stradinski Buk pool alone is fed by 17 waterfalls, up to 50 meters high. You'll also find Krka Monastery in the area, built above ancient Roman catacombs.
Yes, Diocletian's Palace complex is teeming with history, but don't expect this place to be an old, dead ruin. This lively plaza pumps, packed with people, bars, shops and restaurants that stay open late into the evening. So whether you're looking to soak up the energy with a post-dinner gelato crawl or have a big night on the town, Diocletian's Palace will not disappoint.

Local Sim filled with data
2 Kickass onsite facilitators
weekly lunches and potlucks
Networking events with locals
A Worldwide network of 900+ members
goal setting & reciprocity rings
Want shorter? Want longer?
We're super flexible. You can travel with us for the amount of time that fits your schedule. Apply now and let us help you customize your travel plans!
WORK REMOTELY.
LIVE YOUR BUCKET LIST.
MEET YOUR PEOPLE.
Apply now to become a member of our premier remote work and travel community.
Enter your details, pick a time to chat with our team, and get ready to work hard and travel harder with the best community out there.