Immerse yourself in the unfolding renaissance of a small, Indian beach village, for a Work-From-Anywhere adventure like no other.
Optional Trip Start Dates
Join the fun for 2 weeks up to the full length of the trip starting on any of the following dates
The magic of India, beachside
There is a revival happening in a small Indian village, and we are here for it. No literally, we're going. Anjuna, the hippy-chic village, tucked into the coastline of Goa is a magical little place where your senses will feel like they're awakening for the first time. 
Anjuna is first and foremost, a spiritual beach oasis, with miles of golden sand and bustling flea markets. But as a former Portuguese colony, you'll also discover incredible history in preserved 17th-century churches, and tropical spice plantations from a bygone era. Trust us — this sensory journey is best enjoyed with new friends at your side.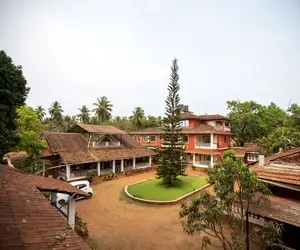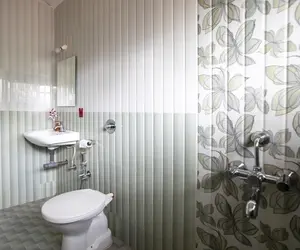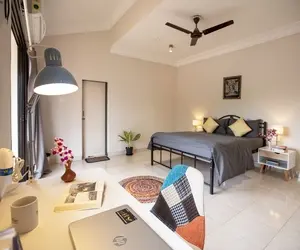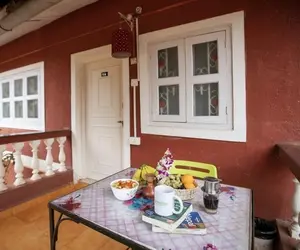 Central, charming & comfortable
A cool 10-min walk from the beach are our homey coliving quarters. We'll be staying across two properties a short walk from each other, one of which also hosts our coworking space. 
You'll get a private room/studio villa, plus access to the amenities on both properties, including a lush green garden overlooking a 150-year old banyan tree, and a café serving fresh coffee to get your day going. 
There's just something about waking up to a slow Indian morning, enjoying a traditional chai, and walking over to your coworking space (onsite for some; a cool 10 min walk for others), where you'll have access to:
Fast, solid wifi.

Meeting and call rooms.

Indoor and (covered) outdoor work areas.
Plus some extras like white boards, a projector, fridge, and stationery.

We've got everything you need to tackle the day and get sh*t done!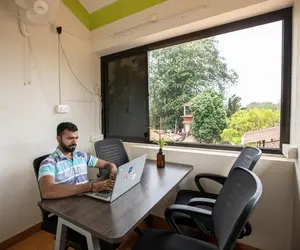 Just a few reasons you'll fall for this destination​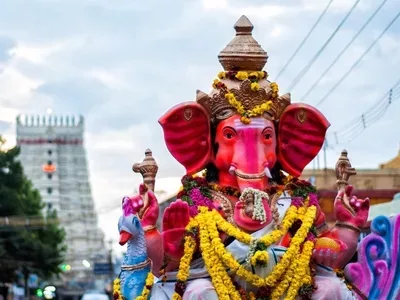 Ganesh Chaturthi Festival
You're in luck! During our time in Goa the most important Hindu festival, Ganesh Chaturthi, will be in full swing, celebrating the popular Hindu god Ganesha. Elephant-headed clay idols in different poses and sizes, dressed with intricate patterns will be seen everywhere. Imagine decorated houses, streets filled with wild colors and incense, drumbeats, singing and dancing. You'll have to be there to believe it.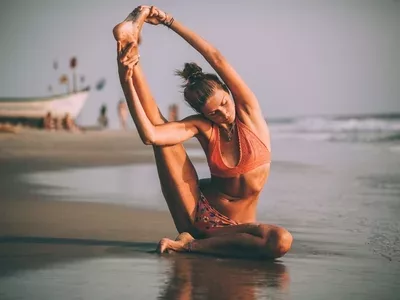 If peace is what you're after, Goa is the place you'll find it. Despite a reputation for a roaring party scene, Goa also offers a wide array of spiritual healing options. From yoga and meditation, to pranic healing, dance and ayurveda, you'll be spoilt for choice. Mix in some delicious organic food, and exquisite scenery, and you'll get why people from all around the world consider this place so special.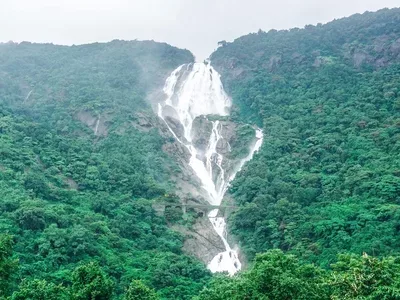 Dudhsagar Falls are renowned for a reason. Picture a misty sheath of water, cascading down 1017 feet and four tiers until it finally finds stillness at the bottom, surrounded by the greenest greenery. Whether trekking the surrounding trails, or just taking it easy at the viewpoints, witnessing these spectacular falls is a must.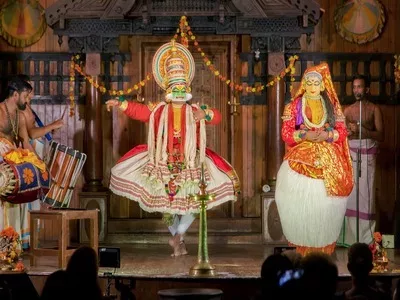 You may be familiar with Bollywood, but have you heard of tiatr? This traditional Konkani play is packed with drama, dance, music, satire, and comedy, taking viewers on a journey through a captivating storyline. This art form cannot be separated from the Goan experience. Dedicate an afternoon to seeing one - it will be trip highlight for sure.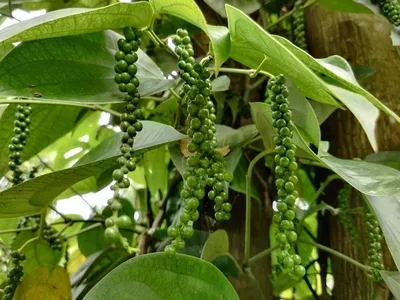 We've said it before, we'll say it again: Goa is a sensory experience. And the surrounding spice plantations are a big player in that. Stroll through the soaring foliage that produces black pepper, cardamom, cloves, and other spices. If nature is your thing, you'll love this. If it's not, you'll probably love it anyway.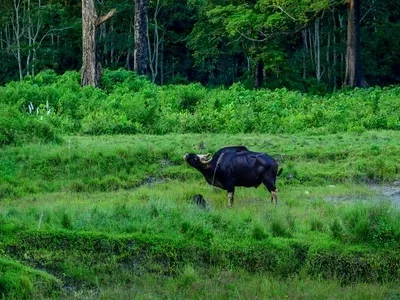 Netravali Wildlife SanctuAry
Gaur, giant Indian squirrel, four-horned antelope, slender loris and leopard — It's basically the Jungle Book. Covering a vast area, Netravali Wildlife Sanctuary is lush escape with incredible wildlife, including rare birds, evergreen forests and gorgeous waterfalls.
1-2 KICKASS Community FACILITATORS
Skill shares & reciprocity rings
WORLDWIDE NETWORK OF 1,000+ MEMBERS
*All pricing in USD | 1 month = 4 weeks| Enquire about our Program-Only options! (housing not included)
Want shorter? Want longer?
We're super flexible. You can travel with us for the amount of time that fits your schedule. Apply now and let us help you customize your travel plans!
Our troubleshooting, rose-drinking, karaoke-singing, and all-round kick-ass superhero facilitators are destined to become your new BFFs.
WORK REMOTELY.
LIVE YOUR BUCKET LIST.
MEET YOUR PEOPLE.
Apply now to become a member of our premier remote work and travel community.
Enter your details, then pick a time to chat with our Admissions Team over Zoom!