Santo Domingo,
Dominican Republic
Capital to the Dominican Republic and one of the Caribbean's oldest cities, Santo Domingo is a feast of colonial history, culture and island flavors.
Optional Trip Start Dates
Join the fun for 2 weeks up to the full length of the trip starting on any of the following dates
The City of
Santo Domingo
Urban at its core, colonial in its history, Santo Domingo is a chaotic medley of ancient and modern, beach and city, laidback and buzzing. Home to many of the New World firsts, namely the oldest church and oldest surviving European fortress, it wears its history like a badge of honor. And right next to those ancient institutions, you'll find lively bars, gorgeous art and elegant restaurants. 
The cobblestone streets make it easy to forget that this is a Caribbean island. Right up until you hit the beach, that is. And what a dreamy coastline you'll encounter when you do…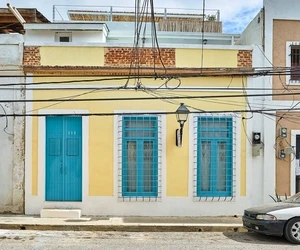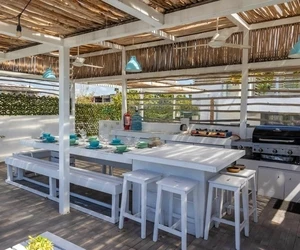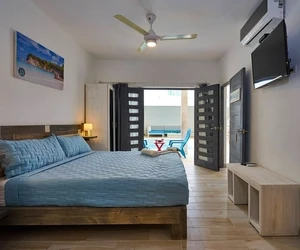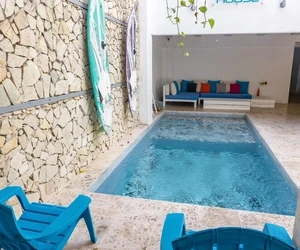 We'll be staying in the old town of Santo Domingo, right in the heart of the action, where you'll find markets, restaurants and local artisan boutiques. We're also just a short ride from the most beautiful beaches.
Here we'll be across three properties, all unique and charming in their own way. The first is a "Colonial Beach House" fitted with private pool, terraces, and a jacuzzi. The next is an art-deco casa with modern finishes, a bright and spacious work space, bar, and tropical garden. And last but not least, an artistic, airy loft, with high ceilings and massive windows!
Work it while you werk it
Let's talk shop! Our coworking space, a leisurely 10-min walk away from our housing, has fast and reliable internet, free coffee, an open floor plan and access to all the neighborhood gems when you need a little break. It's everything you need to be productive in paradise, 24/7.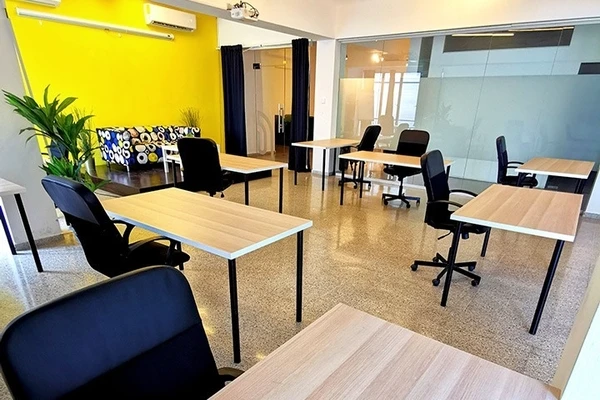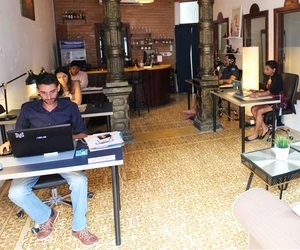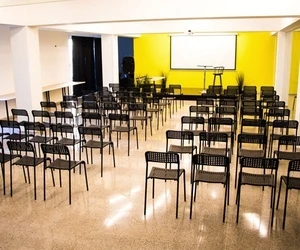 Just a few reasons you'll fall for this destination​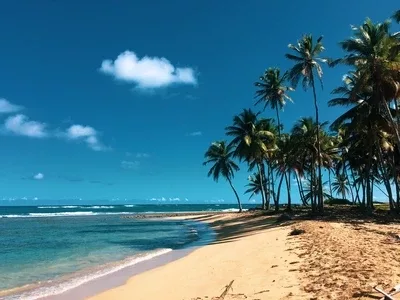 The Dominican Republic's coastline is sun-soaked perfection. From the powdery white sands of Punta Cana to the glimmering waters of Playa Bavaro, it's straight-up tropical bliss. Whether your beach MO is to get horizontal or to take up some water sports, you're bound to look back at this as one of the most memorable sandy-footed experiences of your life.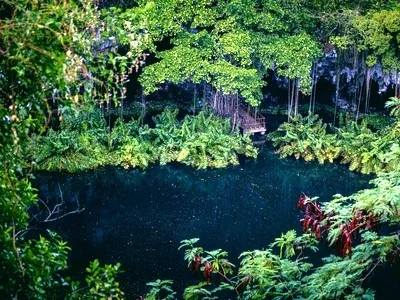 Caves are always cool. There's just something super mysterious about them. But these ones are on a whole different level. Pristine, turquoise pools cradled by natural limestone, reflecting light in the most dreamy way. These ancient chambers are just mesmerizing, revealing a captivating interplay of nature's artistry and human history.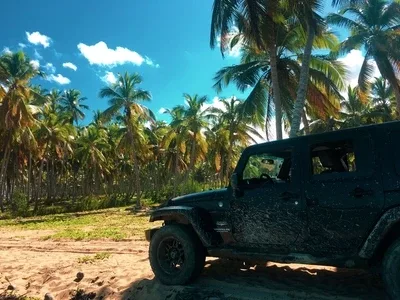 Get that adrenaline pumping with a menu of adventurous options from zip-lining and ATV rides, to surfing and diving. And then in the same day, engage full-relaxation mode on mellow beaches, or get a massage at a local spa. This paradise offers the perfect balance of heart-pounding thrills and tranquil escapes.
Love a bargain? How about authentic souvenirs that won't collect dusk? Santo Domingo's Mercado Modelo is a vibrant local market oozing authentic culture. Spend a morning exploring stalls groaning with handcrafted souvenirs, delicious food, intricate artworks, and traditional Dominican crafts. From colourful textiles to beautiful hand-made jewellery, this place is a treasure trove of unique finds.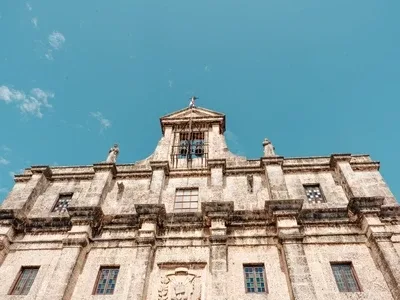 Zona Colonial is a living historical masterpiece. No, really. This UNESCO World Heritage site, is history preserved. Cobblestone streets wind past colonial-era buildings decorated with intricate details, while ancient churches tower above. And don't dare miss the Alcazar de Colón; a former royal residence, showcasing jaw-dropping Spanish Renaissance architecture.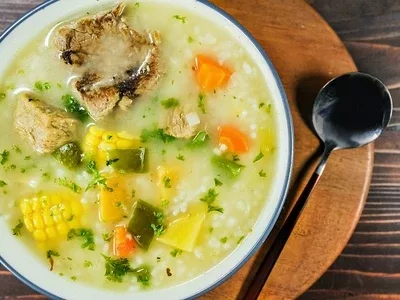 Local cuisine is a vibrant fusion of flavours. First, do as the locals do and order "La Bandera," the national dish of rice, beans, and meat, representing the colours of the flag. Next, try the succulent roasted pork, known as "Pernil," and fried plantains, called "Tostones." If fish is more your thing, get into "Sancocho," a hearty seafood stew, and finish off with a treat like "Mangú" (mashed plantains). Yum!
1-2 KICKASS Community FACILITATORS
Skill shares & reciprocity rings
WORLDWIDE NETWORK OF 1,000+ MEMBERS
*All pricing in USD | 1 month = 4 weeks| Enquire about our Program-Only pricing!
Want shorter? Want longer?
We're super flexible. You can travel with us for the amount of time that fits your schedule. Apply now and let us help you customize your travel plans!
WORK REMOTELY.
LIVE YOUR BUCKET LIST.
MEET YOUR PEOPLE.
Apply now to become a member of our premier remote work and travel community.
Enter your details, then pick a time to chat with our Admissions Team over Zoom!