December 27, 2009 - January 01, 2020
A New Year's Eve Boat Trip into the heart of the rainforest
Are you ready to leave your plugged-in world behind and lose yourself in the magic of the Amazon? Come aboard this spiritual journey as we ring in the New Year on the banks of the Tapajós River.
Get up close and personal with the most biodiverse biome on the planet. Swim in its waters, trek through its trees, and meet the local people who call the Amazon home. This isn't your typical pleasure cruise–it's an opportunity to immerse yourself in the natural beauty and power of our planet and be humbled by the enormity and magic of the world's largest and most storied rainforest.
Because it gives life to our planet and deserves our respect
If the Amazon isn't on your bucket list, you are doing life wrong. Containing almost half the world's plant and animal species, the Amazon is teeming with life and excitement. Every day will bring surprises as you navigate life-changing encounters with the forest and its inhabitants.
Guiding you through your journey is our very own Brazilian, Renata, who was so moved by her time traveling the forest's sacred waters that she wants to share their transformative powers with the Hacker Paradise community.
We're partnering with a local company to provide this river-boat sustainable experience. Our boat will hold 40 people and come with hammocks, bunk beds, shared bathrooms, and open bar. But don't think this is going to just be a five-day party cruise. We've planned diverse and extensive programming that includes visits to communities, beaches, trails, and canoe excursions.
We'll be sharing the boat with brazilian travelers, so come prepared to mingle and make new friends as we all experience the beauty of the rainforest together. 
Every night the boat anchors off a new beach, where we will dance late into the evening and lay beneath the thousands of stars twinkling across the Amazon's crystal-clear sky.
Come aboard to experience the best the Amazon has to offer with these included activities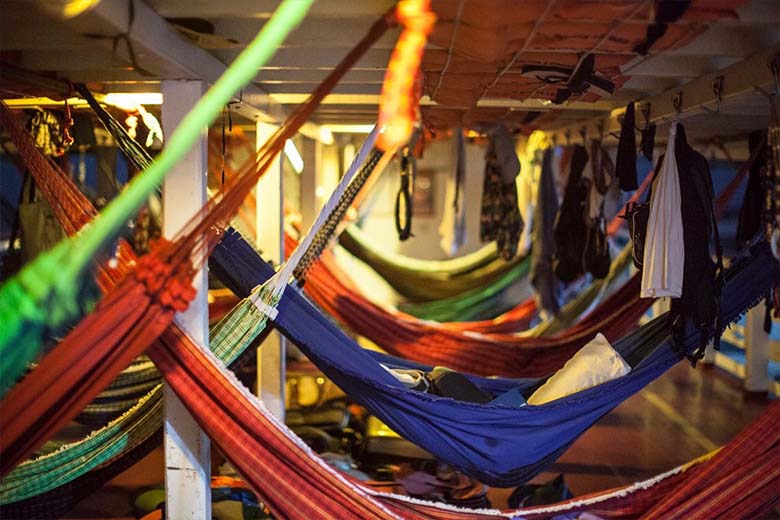 In case you missed it, HP is going nautical. This is far and away the most unique accomodation that we've ever offered. It's not your typical European leisure boat, but then again, this is not your typical river cruise. Scroll down to learn more about our floating home.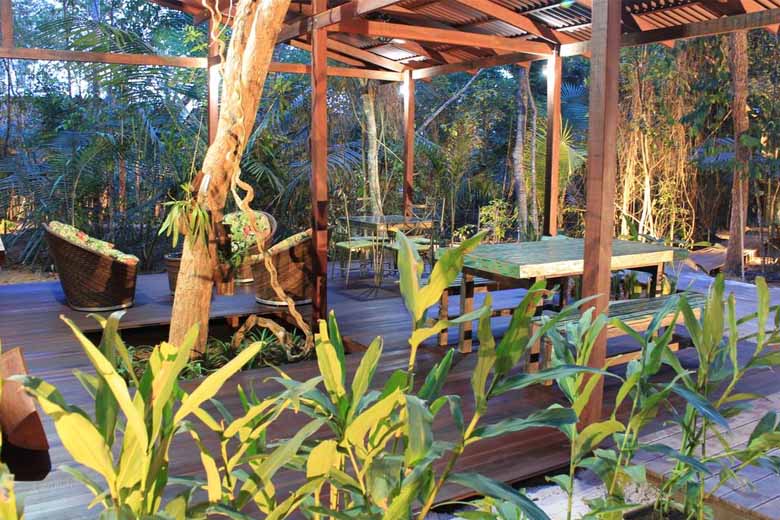 Welcome dinner + pre trip hotel night
Fly into Santarém, Brazil on the 27th and meet the rest of the group for a family dinner before waking up early on the 28th to embark on our river adventure.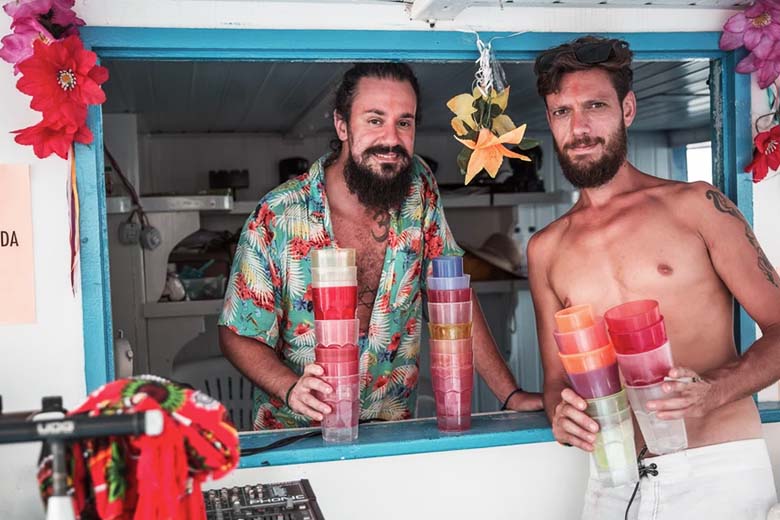 There will be a local community chef on the boat preparing our breakfasts, snacks, lunches and dinners with natural juices, local organic food, and dessert. Alcoholic beverages – beer and caipirinhas are also included (except for NYE party).
Visit the People of the Amazon
Witness the culture of those who live along the river and call the mighty rainforest their home. Interact with locals as you discover alternative ways of life and reflect on the diversity of human experience.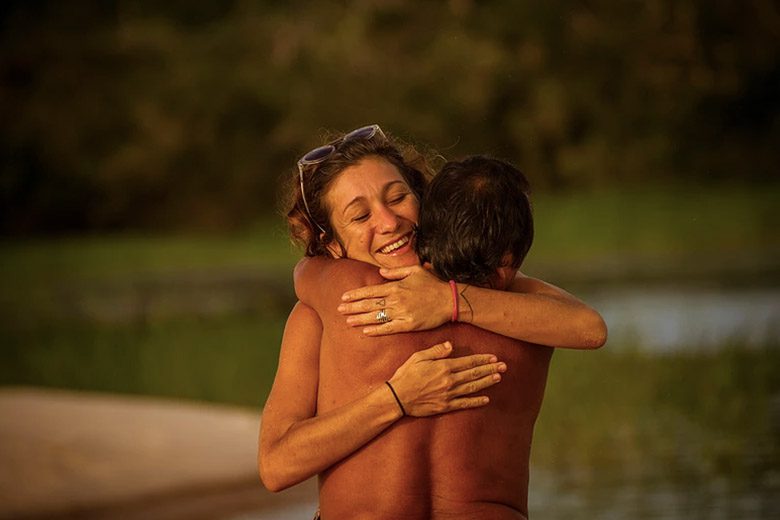 Celebrate the conclusion of our journey with the start of a new year! We have a party planned that will surely last until the sun comes up.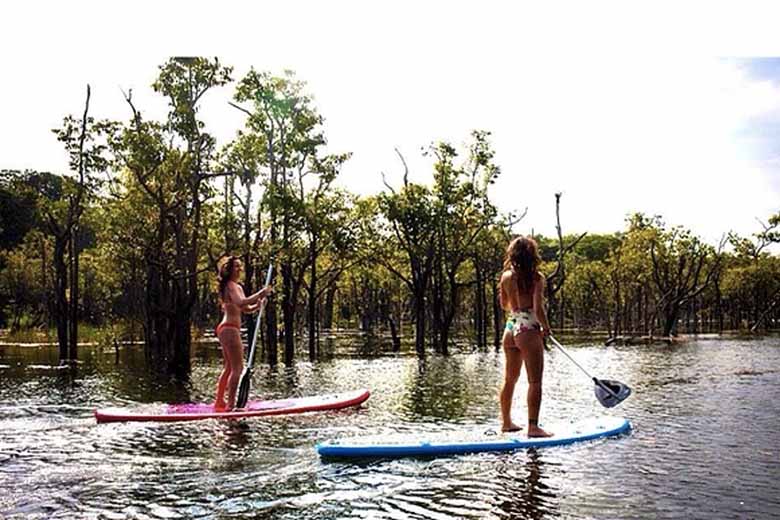 Add on events and experiences
Additional events that you can sign up for at an added cost include: ayahuasca rituals, massages, and a panoramic flight of the Amazon.
All add-on events are organized in Santarém, so let us know if you're interested in arriving early or leaving late and we can share more details with you.
The dopest river boat you've ever seen
We'll be sailing up-river in a multi-deck boat piloted by an experienced crew and staffed with talented cooks. As we travel between destinations, we will relax on the boat's terraces and enjoy the open bar and lively music. Once we drop anchor, feel free to go ashore and return to the boat whenever you like. It is our floating home and place to recover after a long-day's excursion.
You don't choose the hammock life. The hammock life chooses you.
Each participant will have his or her own personal hammock, which is taken home as a souvenir. These heavy-duty sleeping slings will be your mobile bed while we're on the river. You can tie them between trees, under awnings, or in the house of a local friend. Believe us when we say it will be love at first nap!
*Get $100 off when you book a connecting Hacker Paradise trip before or after!
Troubleshooting, rose-drinking, karaoke-singing, and all-round superheroes, our kick-ass support staff are destined to become your new BFFs.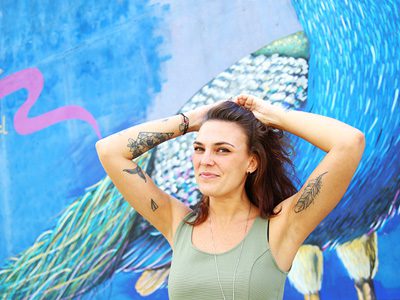 Renata co-founded two businesses in Brazil and a social project focused on startups. Passionate about building communities and collaborative environments, she's been working in this space for eight years before becoming Head of Program for Hacker Paradise.
She chases summer around the world on a quest to find the best ice cream.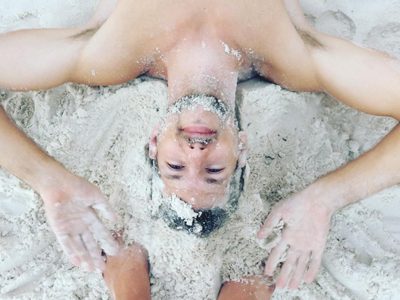 Spencer has a background in cognitive neuroscience. Before joining us, Spencer taught collegiate Korean, worked at Samsung HQ, and worked as a project manager at a healthcare tech company. He has lived abroad for 7+ years.
Spencer runs a Tinder consultancy for Hacker Paradise participants where a profile review costs you one glass of rosé.
Save money and time by booking a pre-planned itinerary or book one or more of our upcoming 2019 and 2020 trips
Save money and time by booking a pre-planned itinerary or book one or more of our upcoming 2020 and 2021 trips
WORK REMOTELY.
LIVE YOUR BUCKET LIST.
MEET YOUR PEOPLE.
Apply now to become a member of our premier remote work and travel community.
Enter your details, pick a time to chat with our team, and get ready to work hard and travel harder with the best community out there.