Spoil your taste buds and inner history geek while exploring this ancient city with us
"Covid-19 update: We are monitoring global events, travel restrictions & official recommendations and will provide timely updates." Learn more about our response to COVID-19 HERE.
Optional Trip Start Dates
Join the fun for 2 weeks up to the full length of the trip starting on any of the following dates
Discover a whole new, exciting world in Athens while traveling with an inspiring community.
From watching sunsets on rooftops, taking weekend excursions to surrounding islands, and eating feta like our lives depended on it, Athens is a perfect city to immerse yourself in with a group.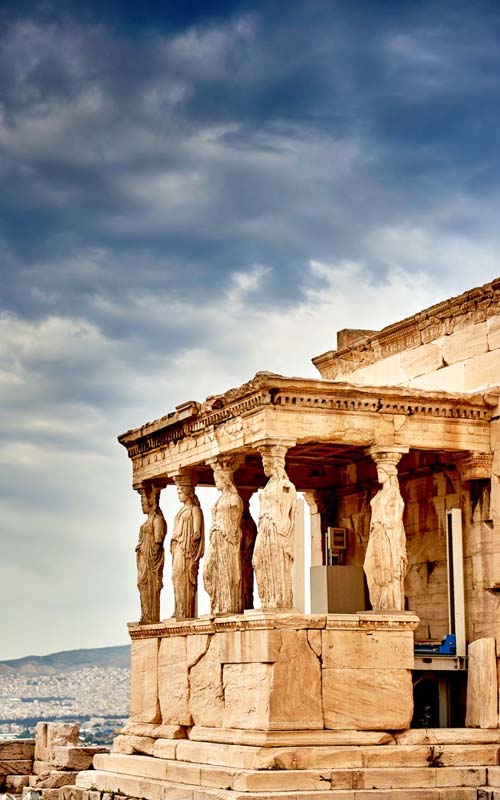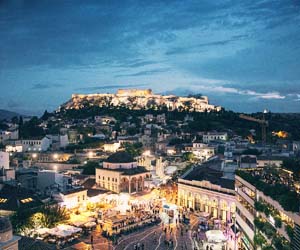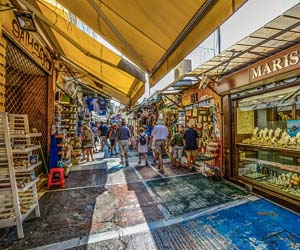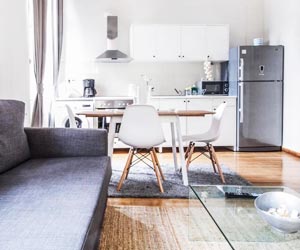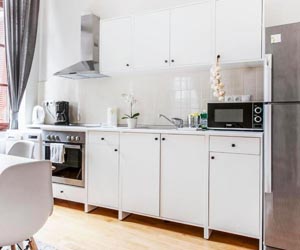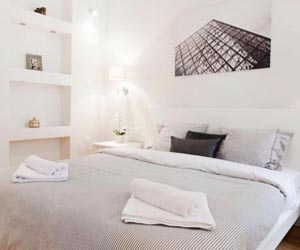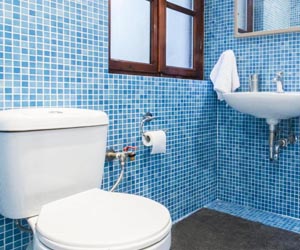 Crisp white with striking blue accents. Open spaces. Authentic Grecian elements mixed with modern design. Fast wifi. Terraces for sunning. Get excited to explore Athens in comfort.
We're doing all the research for you so you can show up, settle in, and start living your best life. Plus a quick stroll away from coworking, because priorities.
Work, meet, and collaborate
Time to talk about some perks of where we will work:
The wifi is fast and reliable. No worries here.
It's within a 15-minute walk to our housing. Buh-bye, wasted commute time.
You don't have to hear Sharon talk about her cats!
We've got everything you need to be productive: places for calls, nice chairs and desks, a well lit space, and more.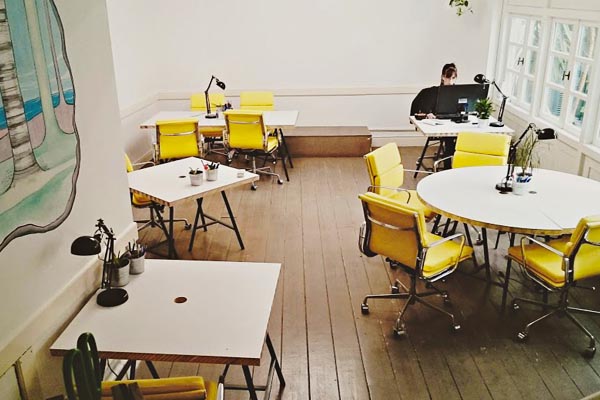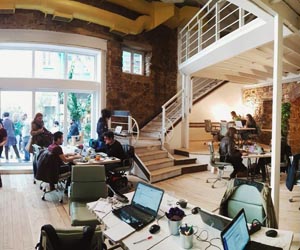 Just a few reasons you'll fall for this destination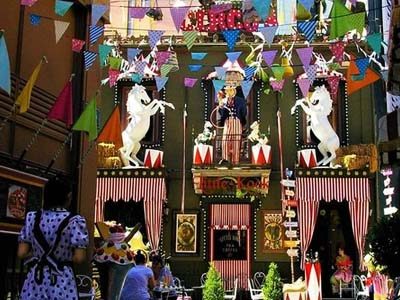 Little KooK started as a dessert café and has quickly become one of the most insta-worthy non-historical site in Athens. They go all out with decorations both inside and outside their location and it's become the VooDoo Donuts of Portland or the Pink's Hot Dogs of Los Angeles if you will. Plus, with all the rich culture around every corner in Athens, sometimes you need a kitschy café with eclectic décor, because life is about balance.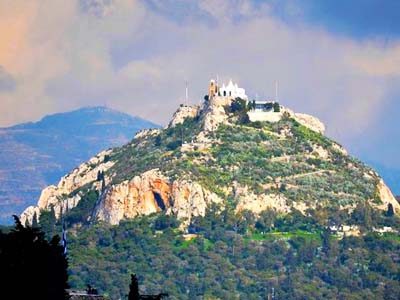 get that booty beach ready
Take in the best panoramic views of the city from 300 meters above sea level from Mount Lycabettus. Hike both ways if you're feeling ambitious, or take the funicular, no judgment here. Plus then you'll have both hands available for epic sunrise or sunset pics. Want a different hike for each day of the week? Athens has you covered with Mount Parnitha, Palamidi Castle, the Monastery of Kaisariani, and more.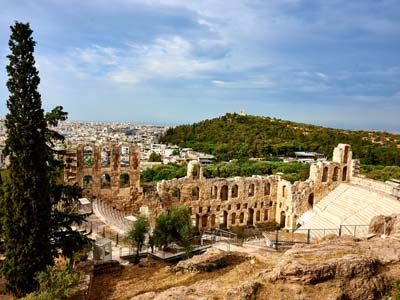 If your 7th Grade History teacher could see you now - visiting the Acropolis IRL and gazing down at the whole of Athens, the sea, and the Parthenon. Reserve one day for the history of Greece and hit all the hotspots -don't forget the temple of Athena or the Ancient Agora - okay, maybe two days. Then reward yourself for brushing up ancient facts and faces with a warm kataifi & iced tea.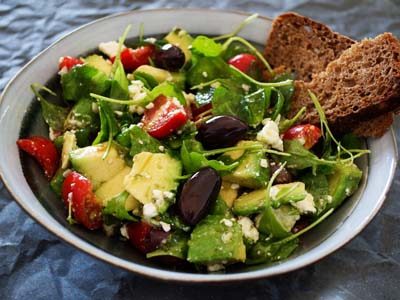 Spoil your tastebuds rotten
Is your mouth ready for this? After dining on grilled fish plucked a mere hours ago from the Mediterranean Sea, tzatziki prepared fresh daily, and infamous Greek salads with the freshest feta you've tasted in your life, you might never want to order a Greek Salad outside of Greece again. And make sure you save room for baklava.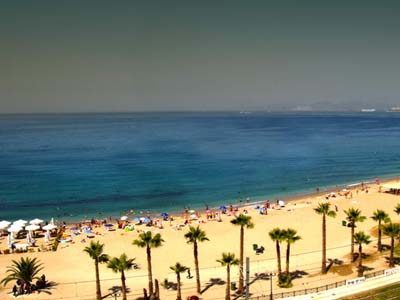 Yes, Athens has beaches too! There's a 24-hour tram to Edem beach from the city center, and a delicious meal to be had at Edem Taverna in between soaking up the rays and floating in the crystal blue water.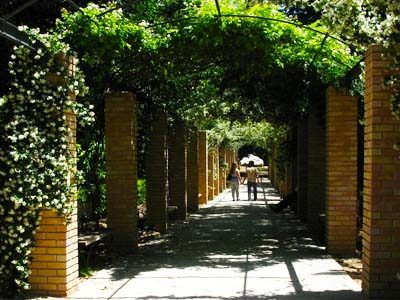 The National Garden, formerly the Royal Garden, is a welcome respite from the hustle and bustle of everyday Athens. Step away from the ancient walls and into this tranquil park with a book or laptop in one hand, and a blanket and picnic basket in the other. There's also a zoo and botanical museum, and it wouldn't be Athens without some columns.
Worldwide network of 1,000+ members
goal setting & reciprocity rings
weekly lunches and potlucks
Networking events with locals
Local Sim filled with data
1-2 Kickass onsite facilitators
Want shorter? Want longer?
We're super flexible. You can travel with us for the amount of time that fits your schedule. Apply now and let us help you customize your travel plans!
Our troubleshooting, rose-drinking, karaoke-singing, and all-round kick-ass superhero facilitators are destined to become your new BFFs.
WORK REMOTELY.
LIVE YOUR BUCKET LIST.
MEET YOUR PEOPLE.
Apply now to become a member of our premier remote work and travel community.
Enter your details, pick a time to chat with our team, and get ready to work hard and travel harder with the best community out there.