December 2 - December 16, 2023
A place so beautiful, it doesn't feel real. Argentina's Bariloche, the gateway to Patagonia, is a nature-lovers dream.
Optional Trip Start Dates
Join the fun for 2 weeks up to the full length of the trip starting on any of the following dates
Patagonia's Most Charming Town
You know when a place is so naturally beautiful that it hits you right in the feels? That's Bariloche. Peppered along the shores of the gorgeous lake Nahuel Huapi, located within a breathtaking national park, this Argentinian gem, in the Patagonia region, is like an onion to explore in layers. 
When you're not hiking, trekking, rafting or SUP-ing through picture-book scenery, get to know the Swiss/German heritage of the city, join the crew for a traditional carne asada (BBQ), bar hop the local craft breweries, or gorge on the best chocolate in the country.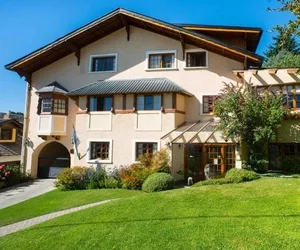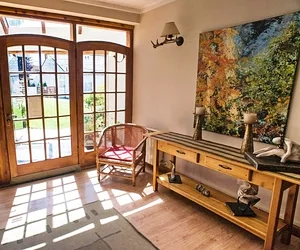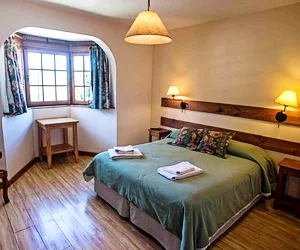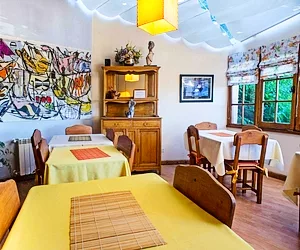 Our Exclusive Accommodations
Our group will be taking over the sweetest, Swiss alpine-style hotel, run by a lovely local family, just four blocks from the center of Bariloche. A delicious buffet breakfast each morning, including compotes, yogurt and pastries (made by hand on the property as the sun rises), is just the start of what makes this the perfect Patagonian refuge. 
The rooms are spacious and ensuite. And your coworking area is just steps away. No, literally…
Work, but make it Argentinian alpine
We're keeping things convenient and comfortable. Get your grind on from the large, comfortable common area, within the hotel, which we'll be using as a dedicated work space. Wifi is fast and reliable internet, spaces are well lit and homey, and you'll have 24/7 access to accommodate for any timezone requirements.
Just a few reasons you'll fall for this destination​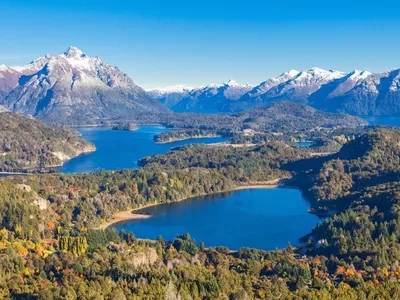 Ruta de los Siete Lagos, or the Route of the Seven Lakes, is world renowned. In the far north of Argentine Patagonia, this winding route takes you on an epic journey, through dramatic forests, soaring mountains and tranquil lakes. The landscape is as pristine as it is wild — heaven on earth for the explorer looking for a one-day adventure just a short drive from Bariloche.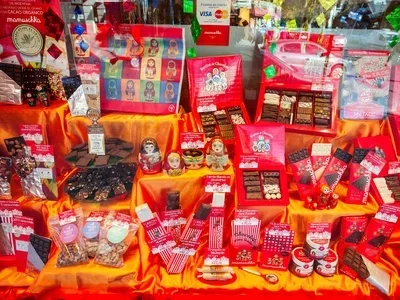 If your nostrils have filled with the phantom smells of sweet chocolate at the thought of Bariloche — sames. Synonymous with this charming town is velvety, chocolate goodness. It all started with Bariloche's Swiss forefathers who, pining after the sweets of their homelands, set up dozens of chocolate factories. Take a day to sample the best chocolate in Argentina.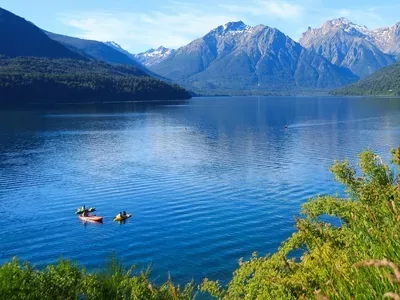 Bariloche is a place where endorphins, adrenaline and natural beauty occur at peak levels. Outdoor activities, in the world's most exquisite setting, are the name of the game. So, whether you're into rafting, diving, canyoning, SUPing, kayaking, or zip-lining, just know that after this experience, you'll forever be chasing the adventurer's high you felt here.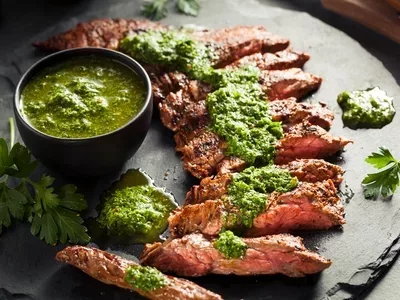 There's no Bariloche without mention of the mouth-watering Argentinian cuisine that comes with it. Succulent steaks (considered the best in the world by some), hand-chopped chimichurri, and decadent wines — all at a super affordable price. And if your sweet tooth isn't satisfied, the gelato here is allegedly creamier than its Italian equivalent.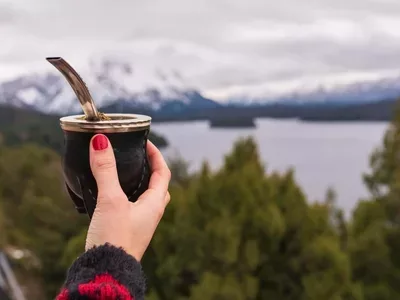 Lesser known than its steaks and landscapes are Bariloche's intriguing teahouses. While there are tons of options when it comes to coffee shops and cafés, the teahouses deserve their own mention. Learn about why the quintessential tradition of British tea drinking has gained so much popularity in the city of lakes, creating new rituals that merge foreign customs with local fruits.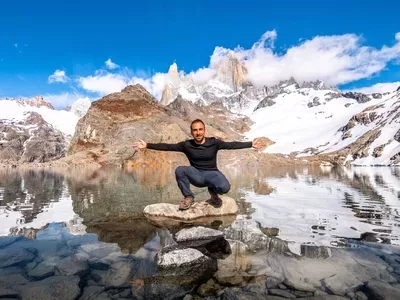 If you're willing to venture a little further out of Bariloche, you'll have access to a range of spectacular hikes that give Patagonia its name. Fitz Roy and Cerro Torre are some of the better known ones — and aren't for the faint hearted — but there are so many other wonderful options that are more accessible and aren't too be missed if you want the full Patagonian experience.
1-2 KICKASS Community FACILITATORS
Skill shares & reciprocity rings
WORLDWIDE NETWORK OF 1,000+ MEMBERS
*All pricing in USD | Enquire about our Program-Only pricing!
Want shorter? Want longer?
We're super flexible. You can travel with us for the amount of time that fits your schedule. Apply now and let us help you customize your travel plans!
WORK REMOTELY.
LIVE YOUR BUCKET LIST.
MEET YOUR PEOPLE.
Apply now to become a member of our premier remote work and travel community.
Enter your details, then pick a time to chat with our Admissions Team over Zoom!