August 6 - September 2, 2023
Wild beaches, vast rainforests, volcanoes, and thermal waters, Panama is the tropical paradise that dreams are made of.
Optional Trip Start Dates
Bocas is heaven, and we deserve it
Tropical paradise washed by the warm waters of the Caribbean: that's Bocas del Toro, an archipelago off the coast of Panama. This eco-friendly spot is not only a dream for surfers and beach-bums, buts it's also our home for a month come August 2023!
Surf, swim, snorkel, dive, grab an e-bike to cruise through the post-card-perfect terrain. There are so many ways to discover the tropical beauties of this best-kept Caribbean secret.
And just wait until you see where we're staying…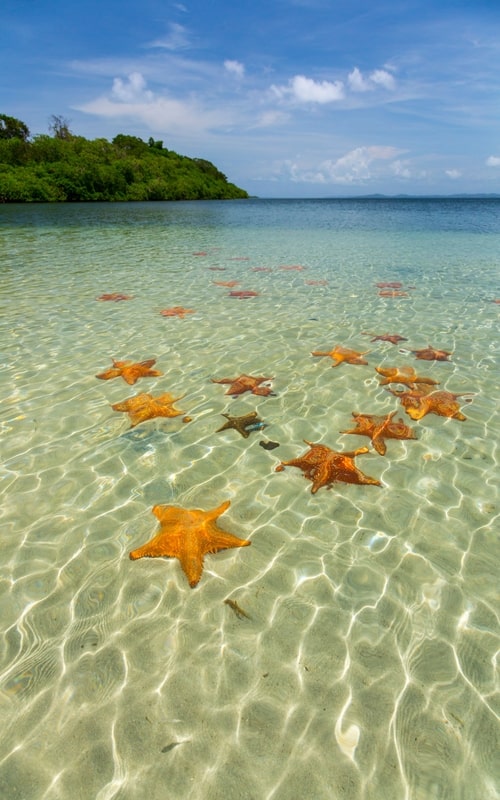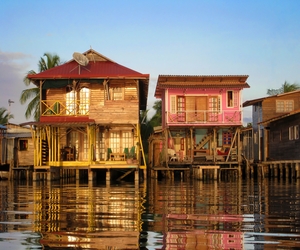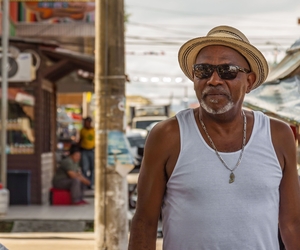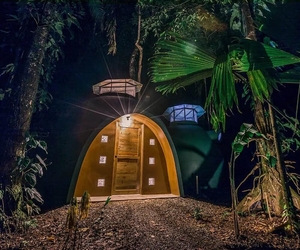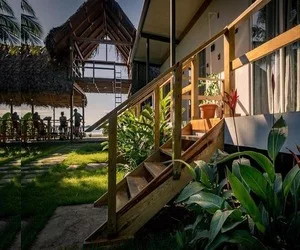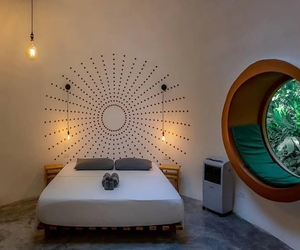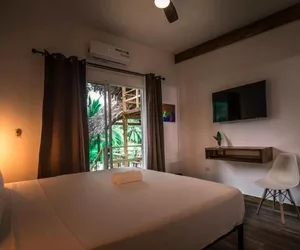 A wild, jungle escape fused with high-quality, comfortable coliving, all catered specifically to remote workers. Ain't that the dream?
We'll be staying in super unique eco-domes; thoughtfully constructed and inspired by nature. That means no corners, right angles or flat walls. Alternatively, opt for one of the beachfront bungalows! You can also enjoy special on-site amenities like bicycle access, pool and shared kitchen. 
Getting work done, surrounded by nature
Our workspace is anything but conventional. Nestled in greenery, cool, shaded, connected — get stuff done while watching monkeys at play. 
The wifi is fast and reliable. Guaranteed.
Our jungle office space is right there where we live. Buh-bye, wasted commute time.
Wrap up work and jump into the eco-pool, restore your body and mind with yoga on the deck, or pump it up at the gym. And when the need for adventure hits, grab a bike and cycle away to answer the calls of the beach. Need we say more?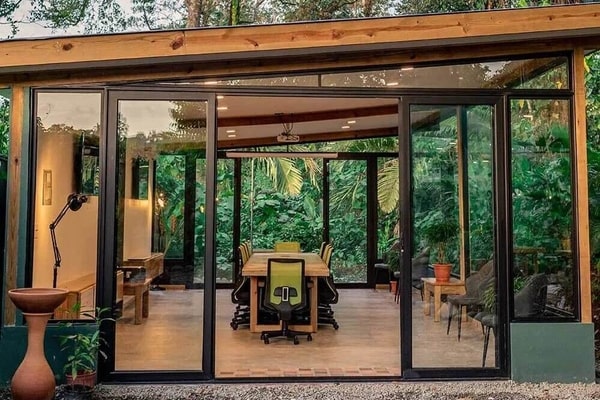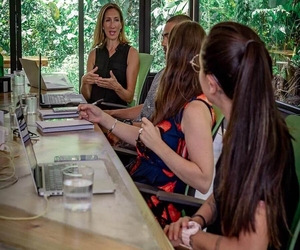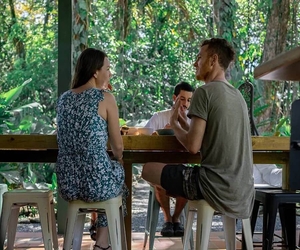 Bocas del Toro Highlights
Just a few reasons you'll fall for this destination​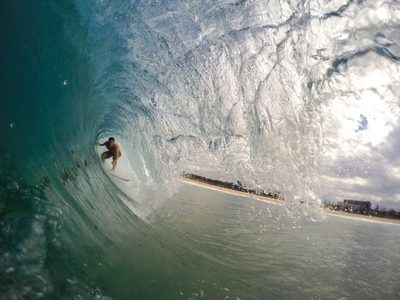 If surfing's your thing, you've come to the right place. The surrounding beaches offer some of the best, most consistent waves in Central America, day in, day out. Paki Point - one of the hottest surf spots - is only 7min away on a bike. Not into surfing? You can still experience local sea life by taking a whale watching tour!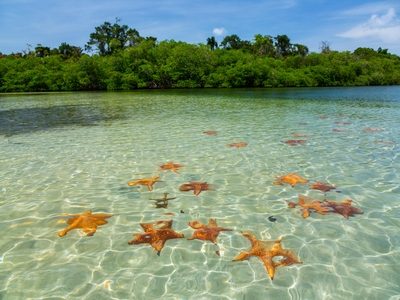 This world famous beach is nothing short of magical, with giant starfish covering the white sand bed, below crystal clear turquoise water. It's also a go-to swim spot known for its calm waters and spectacular views of the mainland mountain ranges. Don't forget your snorkeling gear!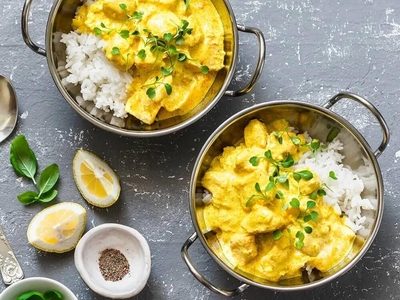 Foodie or not, you'll want to experience the unique local cuisine, comprising flavors, dishes and ingredients influenced by Africa, Spain and local heritage. You can't go wrong with ceviche, Ropa Vieja, or the traditional Panamanian soup, Sancoch. And of course, leave plenty of room for tropical fruit and the best coffee.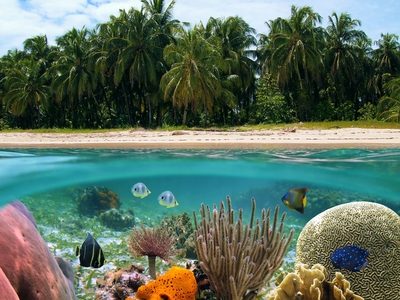 Whether you're scuba certified, or have toyed with the idea of a casual dive just to say you've done it, this is your opportunity to get in on the ultimate diving experience. We're talking world-renowned coral reefs, ship wrecks, manta rays, whales, dolphins, barracudas, hammerhead sharks — and the best conditions out there!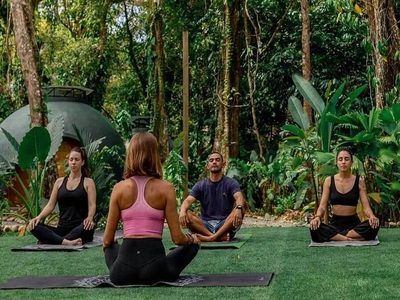 If you've been waiting for the right conditions to hit the rest button on some poor lifestyle habits, this may be the trip you're looking for. The island offers a range of wellness options from yoga flows, meditation, hikes and access to nutritious, locally produced foods. Find the new, improved you while in the serene setting of an island paradise.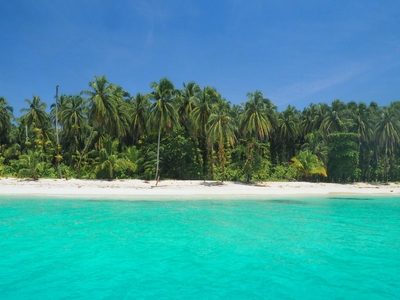 It cannot be understated — this part of the world has some of the best beaches know to man. And it might be said that at the top of that list are those belonging to the Zapatilla islands. A day trip to these tiny uninhabited landmasses, surrounded by coral reef and covered by coconut trees, will leave you feeling blessed by the beach gods.
1-2 KICKASS Community FACILITATORS
Skill shares & reciprocity rings
WORLDWIDE NETWORK OF 1,000+ MEMBERS
*All pricing in USD | 1 month = 4 weeks| Enquire about our Program-Only pricing!
Want shorter? Want longer?
We're super flexible. You can travel with us for the amount of time that fits your schedule. Apply now and let us help you customize your travel plans!
WORK REMOTELY.
LIVE YOUR BUCKET LIST.
MEET YOUR PEOPLE.
Apply now to become a member of our premier remote work and travel community.
Enter your details, then pick a time to chat with our Admissions Team over Zoom!