We're taking on the archaeological wonder that is Machu Picchu, and rounding out the adventure with a sneaky stint in South America's oldest continuously inhabited city of Cusco.
A Concentrated Dose of Adventure
Think of this as the ultimate bucket list flex, with a side of remote work. Kick things off with a guided 4-day trek to arguably the world's most breathtaking archeological site, Machu Picchu. Then, return to charming Cusco for 10 days, set up for you to work comfortably & explore the magic of this unique pocket of Peru. In total, we're talking 2-weeks of ancient history, authentic food, bold culture & all-out fun with new friends. 
We're going to hit the ground running with this one — or better yet, trekking. Yip, a 4-day trek (or train alternative) to the larger-than-life global phenomenon that is Machu Picchu. And we're doing it with new friends that will become your lifetime buds. Dreamy, right?
And when we return, it will be to the mesmerizing Cusco.  Detailed cathedrals, centuries-old Inca temples, quaint cobblestone alleys — Cusco feels like you've been sucked through a portal and plunged into a different lifetime.
Consider this unique experience a little different from our typical trip; a concentrated dose of adventure, topped-off with a work-friendly stint in the centre of the Incan world.
Some Important Details About this trip
Permits to Machu Picchu are limited and need to be secured in advance. Once you've confirmed your spot with us, and we've reached a minimum number of sign-ups, we will work to obtain your permit (subject to availability). With a tight number available to the public each year — and selling out fast — we suggest you reserve your spot with us ASAP.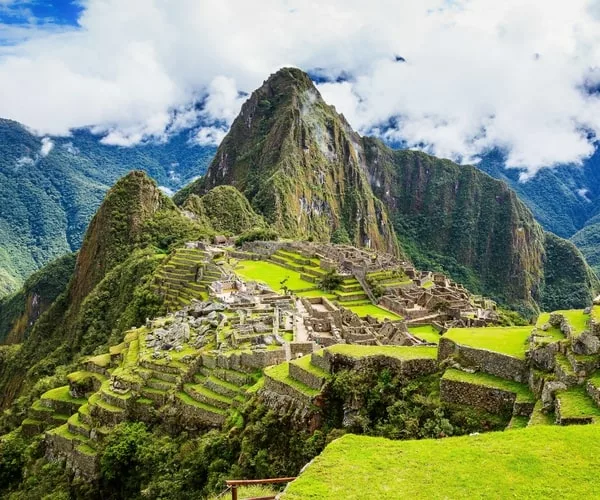 This 4-day trek will have you unplug from the digital world, while you engage with an archeological experience of a lifetime. Machu Picchu, an ancient Incan citadel perched high in the Andes Mountains, is nothing short of mind-blowing. While there is mystery around its historical use, we do know that it's sacred, astronomically aligned and has panoramic views like no other.
We've partnered up with a renowned, eco-friendly and fully licensed Peruvian tour operator to spend 4 days/3 nights taking on the Inca Trail. We'll have it all: personal porters, trekking chef who will prep full board, high-quality equipment and comfortable gear. *Note: A moderate level of fitness is required. If you'd prefer to take the train, we can arrange that too.
Add 2 weeks in Lima, Peru — Save $400!
Hit two Peruvian adventures, each iconic in their own right: one former capital of the Incan Empire — and gateway to the mind-blowing Machu Picchu — and one of the world's most respected foodie cities, steeped in modern Peruvian culture. Learn more about our trip to Lima here. 
The Heart of the Incan Empire
We'll be spending 10 days in what was once the capital of the Incan Empire. With all its history, Cusco will teach you about the way of beautiful Andean people — while you bottle-feed their pet llama. 
Located in the heart of picture-perfect Cusco, just 2 blocks from Temple of the Sun, is our home, a traditional 3* hotel, with private bedrooms. Get some work done from the onsite communal areas, lounge or restaurant. Or set up for a productive sprint at one of the cute cafés in our neighborhood.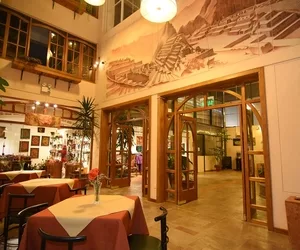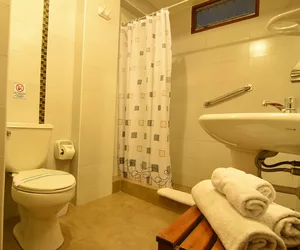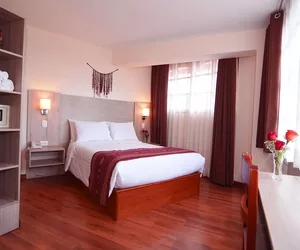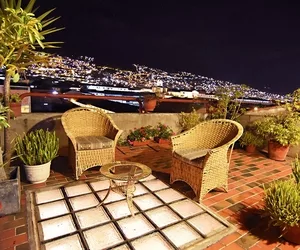 Just a few reasons you'll fall for Cusco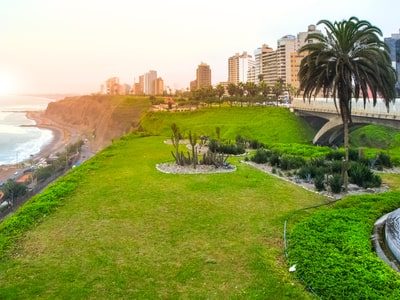 Machu Picchu is the grand jewel, but we have one more gem up our sleeve! Join us on a 1-day trip to Rainbow Mountain, named among the 100 places you must visit during your lifetime by National Geographic! Fun fact: cloudy days result in darker colors, while sunny weather will show the mountain in lighter colors. We'll do it with an experienced guide, including breakfast and lunch.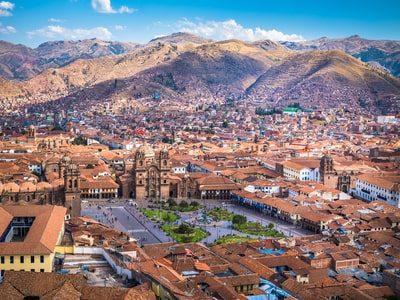 Folklore and legends — this is how we look forward to learning about the history of Cusco — the centre of the largest empire in pre-Columbian America. Hear of the infamous Spanish conquistadors, and take in stories of times past through astonishing architecture and even through some local culinary dishes. Which leads us to...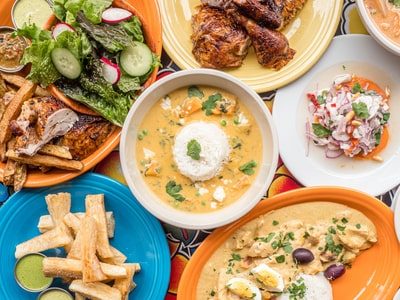 Rich in flavours, acidic and spicy, hot and cold, with dishes you won't find anywhere else. And it's not just ceviche — that fresh, tangy taste bud attack of fresh fish cured in lime and finished with a sting of chile. Learn about Cusco and Incan history through its cuisine, and specifically through dishes local to the area, past down over centuries.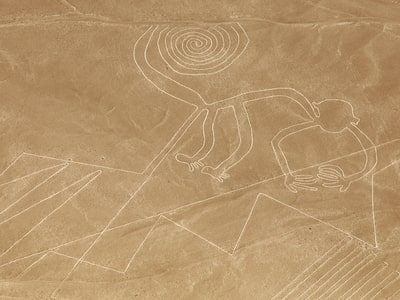 Located southern Peru, a quick flight or a day's bus ride away, are the enormous geoglyphs etched in the Nazca Desert. Believed to be about 2000 years old, and best observed from the air , the 300 figures of people, animals and geometric shapes, are a fascinating phenomenon steeped in mystery.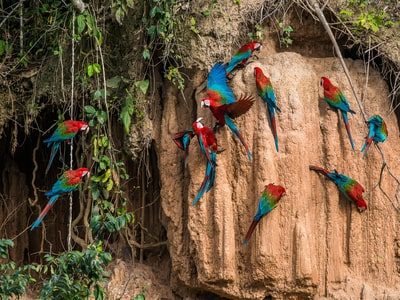 While smaller than the Brazilian Amazon, Peru's Amazon rainforest still offers a wide range of exciting adventures and amazing biodiversity. The best time to visit the jungle is from April to December, — making our trip dates pretty ideal if we do say so ourselves.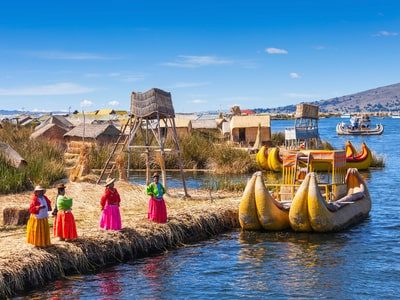 There are so many amazing facts about this place, and it should not be overlooked. From its vast size as the largest freshwater lake in South America, and its age (millions of years old) to it being the world's highest navigable body of water, Lake Titicaca is a record-breaker and a must-see.
Want shorter? Want longer?
We're super flexible. You can travel with us for the amount of time that fits your schedule. Apply now and let us help you customize your travel plans! 
4-DAY/3-NIGHT HIKE TO MACHU PICCHU
PRIVATE ROOM W/ CLEANING (CUSCO)
LICENSED PERUVIAN TOUR OPERATOR
Worldwide network of 1,000+ member
HIGH-QUALITY TREK + CAMPING EQUIPMENT
A Kickass onsite facilitator
WORK REMOTELY.
LIVE YOUR BUCKET LIST.
MEET YOUR PEOPLE.
Apply now to become a member of our premier remote work and travel community.
Enter your details, then pick a time to chat with our Admissions Team over Zoom!