March 31 - April 13, 2024
Jaw-dropping nature, a zen vibe, and oozing culture — this quaint Himalayan village is the ultimate destination for the adventurous anywhere-worker.
The Himalayan Gem home to the Dalai Lama
Dharamkot is a slice of nirvana in the Indian Himalayas. One moment you're sipping fragrant chai, laptop at the ready, surrounded by towering peaks, and the next you're trekking through those exact awe-inducing landscapes that were just your view. And then, of course, you're refueling with delicious momos. Don't forget the momos! 
This quaint village has a zen vibe; an echo of the spiritual practices that have been developed here over centuries. It also offers a super diverse community of travelers, artists, and spiritual seekers from all walks of life. Conquer your daily to-dos with our crew as we take on this unique adventure.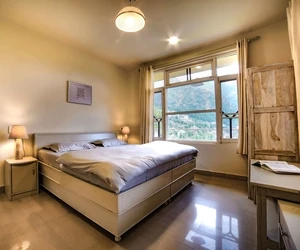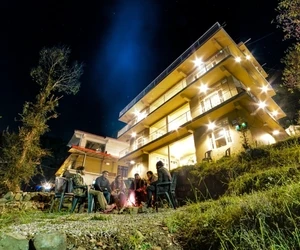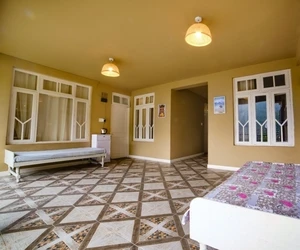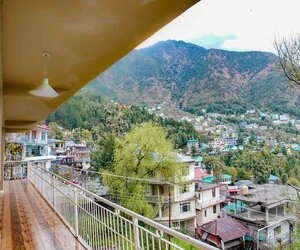 Central, charming & comfortable
So, get this: in Dharamkot, you'll be neighbors with the Dalai Lama. Well kinda. His Holiness lives a 2km walk away, in the hill town of McLeod Ganj, the mecca of the Tibetan community, as well as home to its government-in-exile.
And if that isn't cool enough, our coliving is pretty rad too. We're talking premium bedrooms, free tea and coffee in the lobby, and an outdoor rooftop boasting a 360° view of the surrounding mountains and greenery.
There's just something about waking up to a slow morning in the Himalayas, enjoying a traditional chai, and walking over to your onsite coworking space, where you'll have access to:
Fast, solid wifi.

Meeting and call rooms.

Indoor and rooftop work areas.
Plus some extras like white boards, a projector, fridge, and stationery. We've got everything you need to tackle the day and get sh*t done!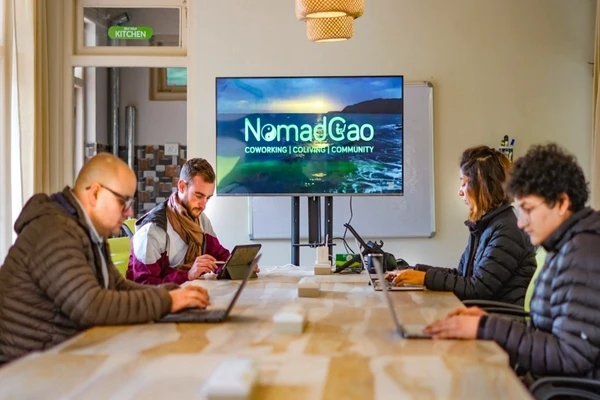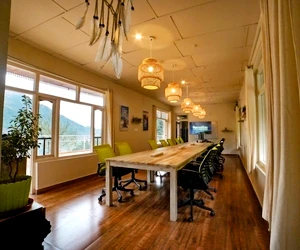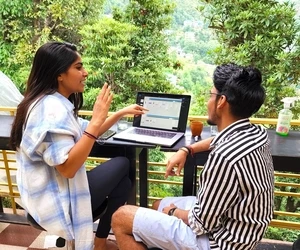 Just a few reasons you'll fall for this destination​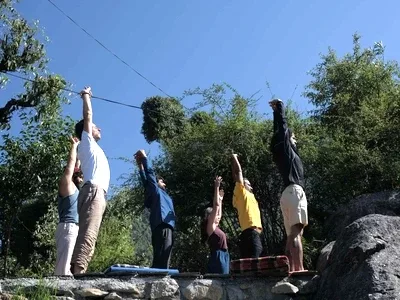 Dharamkot is the ultimate zen zone. Picture this: rolling Himalayan hills, gentle breezes, and a whole bunch of experienced gurus ready to guide you through transformative yoga and meditation. It's your chance to find your inner chill and embrace a new level of serenity.
Get ready to be wowed by the artsy side of this village. Wander its streets and you'll be immersed in a world of Tibetan art. Colorful thangka paintings, intricate crafts – it's a visual feast. Meet local artists, chat about their creative process, and take home a piece of Tibet's soul! And who knows, you may even see the Dalai Lama himself wandering the area!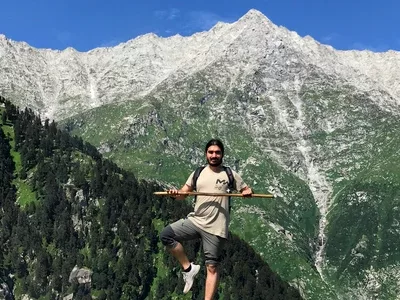 Don't let the landscapes overwhelm you — Dharamkot has treks for everyone, whether you're a hiking newbie or a seasoned pro. Imagine traipsing through lush forests, quaint villages, and breathtaking mountains. You'll find trails that match your mood, from leisurely ambles to challenging uphill conquests.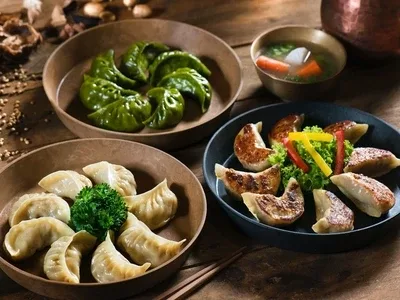 All that trekking will work up an appetite. The food scene, including charming cafes and trendy restaurants, is vast and diverse, offering flavors from every corner of the globe. From steaming plates of traditional Tibetan momos to international delights, you'll eat your way through a culinary paradise of tasty options.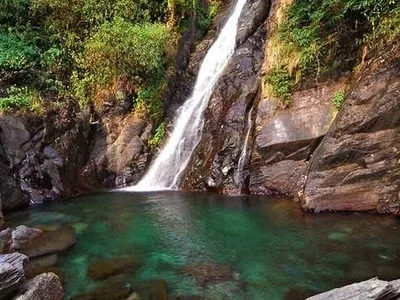 Nature's marvel awaits you. Lace up your sneakers for a short hike to the cascading beauty that is Bhagsu Waterfall. Feel the mist on your face and the refreshing vibes all around. It's the kind of place where you can let your worries melt away and reconnect with the natural world.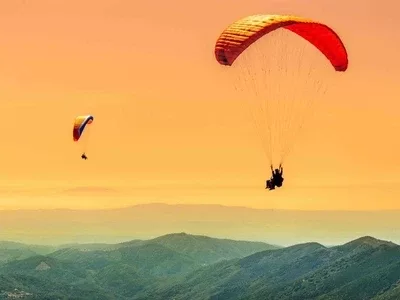 Adrenaline junkies, listen up! Within a couple of hours from Dharamkot, you'll hit the world's second-highest paragliding spot. It's a heart-pounding experience that pairs the thrill of flying with jaw-dropping mountain views. I mean, you're literally flying over the mighty Himalayas — who can say they've done that?
1-2 KICKASS Community FACILITATORS
Skill shares & reciprocity rings
WORLDWIDE NETWORK OF 1,000+ MEMBERS
*All pricing in USD | Enquire about our Program-Only options! (housing not included)
Want shorter? Want longer?
We're super flexible. You can travel with us for the amount of time that fits your schedule. Apply now and let us help you customize your travel plans!
Our troubleshooting, rose-drinking, karaoke-singing, and all-round kick-ass superhero facilitators are destined to become your new BFFs.
WORK REMOTELY.
LIVE YOUR BUCKET LIST.
MEET YOUR PEOPLE.
Apply now to become a member of our premier remote work and travel community.
Enter your details, then pick a time to chat with our Admissions Team over Zoom!