Beach, Yoga, Scuba, Party, Pad Thai, Repeat. Join us in Koh Phangan for all the adventure your heart desires.

For the first time ever, two of the worlds strongest remote work communities will come together in a fusion of ideas, cultures, people and brilliant experiences — all from our breathtaking home-base of Koh Phangan, Thailand. 
The Crown Jewel of the Thai Islands
Enjoy the pristine, quiet, white sand beaches or the Full Moon Festival that made the island famous.
The competition is tough when it comes to being the best island in Thailand, but Koh Phangan is definitely in the running. The island is fringed with delightful bays, inlets, coves and beaches waiting for you to explore, whether by foot, snorkel, stand up paddle board, boat or scooter (the recommended mode of island-life transport).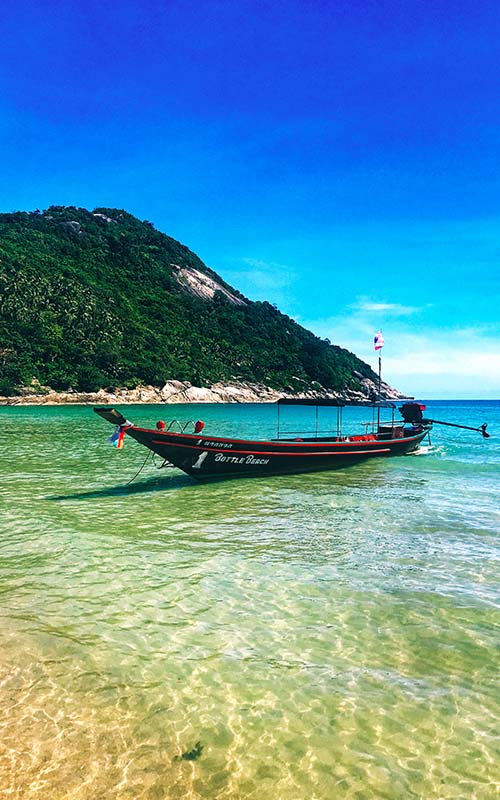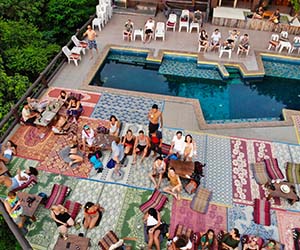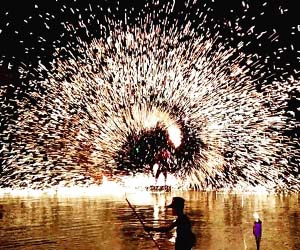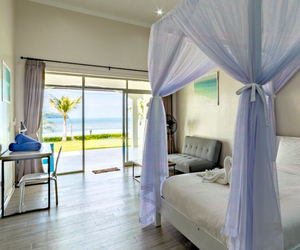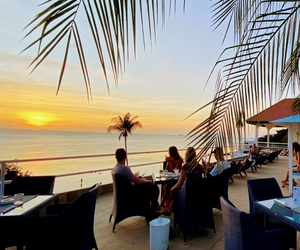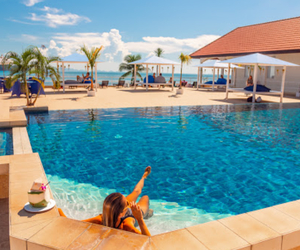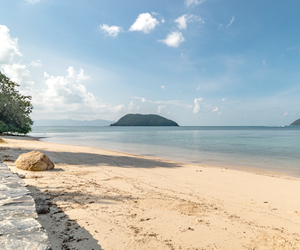 We will be located on the west side of the island, with our own private beach right in front of us and a national park of mountains behind us. And our quarters? We'll each have a private room with ensuite and a balcony. 
This peaceful setting will allow you to get a bunch of work done, recharge with breaks on the beach, and still make it out to party when you want.
Work it while you werk it
It almost feels like a nomad cliché to be working this close to the beach — 16 yards to be exact. 
Our coworking space, within the same complex as our accommodations, has fast and reliable internet, an open floor plan, a pool, and a full restaurant to fuel you on the grind. It's everything you need to be productive in paradise, 24/7.
Full moon parties are one of the things that put Koh Phangan on the international map and this trip is timed perfectly for our last night of the trip, Friday, March 4th to be the celebration of a lifetime. Get ready to get your dance on and experience one of the best beach parties in the world.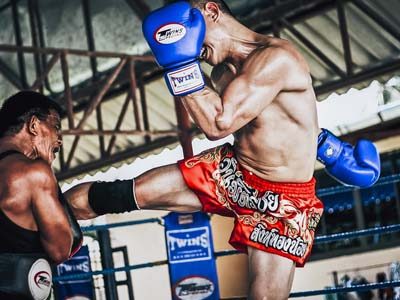 stay in shape w/ muay thai
Thailand is the birthplace if Muay Thai. It's known as the 'art of eight limbs', because boxers use elbows, knees, and shins in addition to their hands. This is an iconic and interesting way to work off all this delicious food while becoming more immersed in the Thai culture.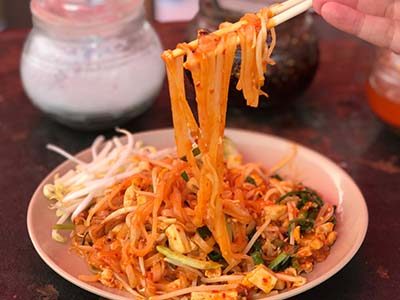 Thai food, in Thailand, will spoil you forever. Renowned across the globe for being as delicious as it is a great value, Thailand's unique cuisine will have your mouth watering at the first scent of green curry or pad thai. A Thai cooking class can also help you replicate these unforgettable flavors after you leave.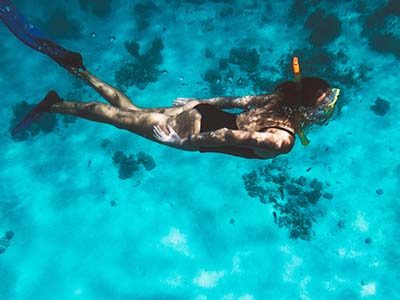 With dramatic cliffs and incredible snorkeling and diving, Koh Phangan it's unlike any place you've ever been before. It's also the perfect place to get certified. There's no shortage of dive schools or Hacker Paradise participants to get certified with.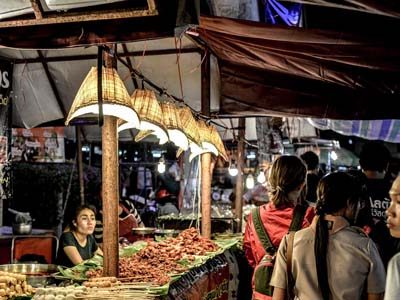 get lost in the night market
Scoot over to the night markets for a truly authentic Thai experience. Awash with the hustle and bustle of traders and shoppers alike, you'll see garments and souvenirs soaked with colour and taste street food that will stay in your thoughts for days after.
Beach hopping is a must do when you're based in Koh Phangan. The smaller ones are most easily accessible by small boat, and make you feel like you've taken it over for the day. Grab your Hacker Paradise fam, sunscreen, and your snorkel or scuba tank for a turbo charged beach day not to be easily forgotten.
Worldwide network of 1,000+ members
goal setting & reciprocity rings
weekly lunches and potlucks
Networking events with locals
Local Sim filled with data
1-2 Kickass onsite facilitators
*All pricing in USD | 1 month = 4 weeks| Enquire about our Program-Only pricing!
Want shorter? Want longer?
We're super flexible. You can travel with us for the amount of time that fits your schedule. Apply now and let us help you customize your travel plans!
Our troubleshooting, rose-drinking, karaoke-singing, and all-round kick-ass superhero facilitators are destined to become your new BFFs.
WORK REMOTELY.
LIVE YOUR BUCKET LIST.
MEET YOUR PEOPLE.
Apply now to become a member of our premier remote work and travel community.
Enter your details, pick a time to chat with our team, and get ready to work hard and travel harder with the best community out there.