A cascading city on the slopes of the Cordillera Real Mountains, baring gritty streets, bold culture and a blooming tourist scene.
Optional Trip Start Dates
Join the fun for 2 weeks up to the full length of the trip starting on any of the following dates
The highest capital city in the world
The maze of contradictions, at an extraordinary altitude, that will quite literally take your breath away. In La Paz, one minute you're walking cobblestoned streets of Gothic-style plazas, the next you're haggling in the market of what feels like an urban jungle. And the cable car journey from El Alto at the top to Zona Sur in the valley is in itself a thrill. 
La Paz is the ideal destination to do with a group, and our time there promises to be productive, authentic and wonderfully different than anything you've experienced before.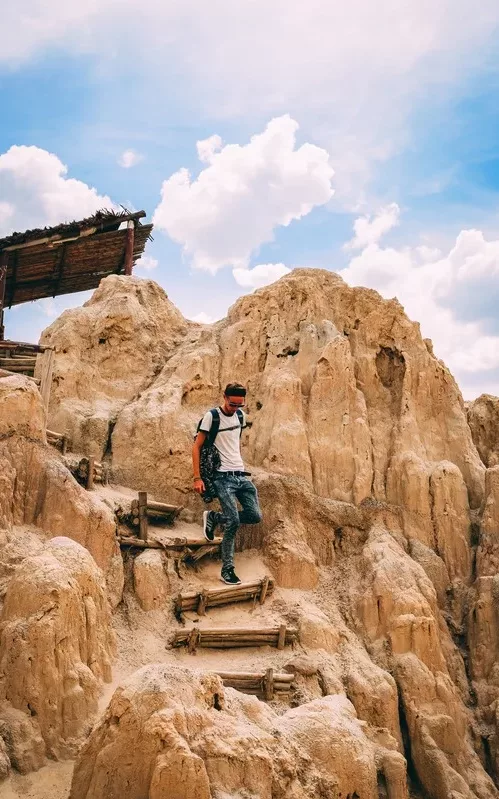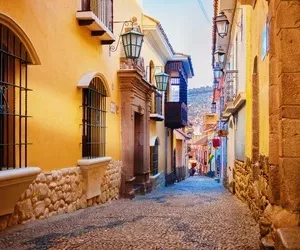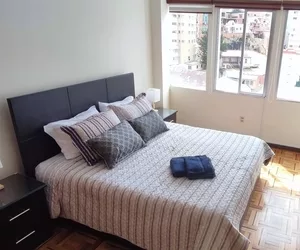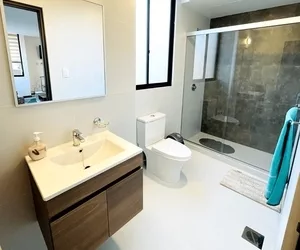 We'll be staying in the vibrant, upmarket Sopocachi neighborhood, known for its buzzing nightlife, indie art galleries, cute cafés and quirky bars. It's safe, walkable and has beautiful views of the city and surrounding mountains. 
We will have a mix of 1, 2 and 3 bedroom apartments with shared and private bathroom options. We've done all the research and planning so all that's left is for you to show up, settle in, and start living your best life.
Work, meet, and collaborate
This time around we'll be working from the funky Selina La Paz. Some perks of our coworking space:
The wifi is fast and reliable. Guaranteed.
It's a short 8-12-minute walk from our housing. Buh-bye, wasted commute time.
Onsite you'll find a yoga studio, breakfast café and highly-necessary cocktail bar. Say no more!
We've got everything you need to be productive: comfortable chairs and desks, a well lit space, call booths and so much more.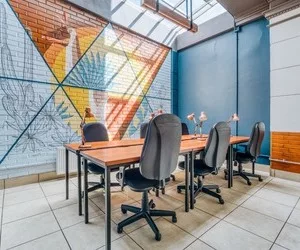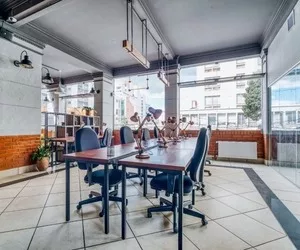 Just a few reasons you'll fall for this destination​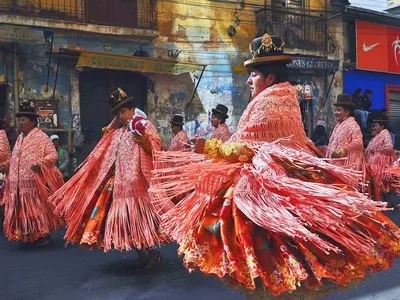 Fiesta del Jesús del Gran Poder
The festival of Santísima Trinidad truly transforms this city, and we are lucky enough to be there for it. Considered the largest religious celebration in Bolivia, the the festival is known mostly for is dance competitions, where dance troupes take to the streets with delightfully coordinated ensembles, trying their best to outdo each other with colorful twirls and dramatic dips.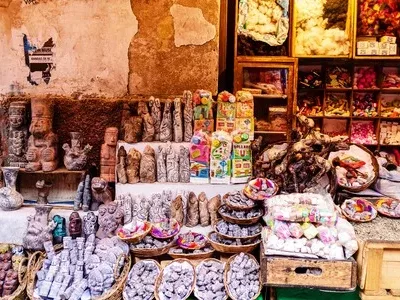 This market may be on the more unusual side of things, but frankly, that's the kind of adventure we're after. Along Calles Jiménez and Linares, vibrant witch doctors sell handmade merchandise said to bring prosperity and good luck by connecting you with the Aymara spirit world. Think, herbal remedies, folklore tokens and a few other, er, more unorthodox surprises that are likely to cause a stir.
The Valley of the Moon, or Valle de la Luna, is a jaw-dropping outcrop of jagged rocks not far from the centre of La Paz. Supposedly named after Neil Armstrong visited and deemed the spot a doppelgänger for the moon, the area, as you can imagine, is a surreal hiking area. But what makes it most unique are the neighbourhoods that have been built into the undulated terrain.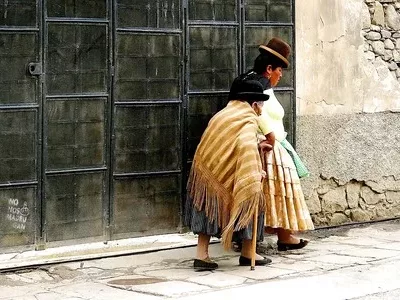 A colonial street, preserved to its orignal form, is where you'll get your museum fix. Clustered together, the four historical institutions will open your eyes to fine art, photography, sculptures, ceramics, special metals, historical maps and furniture from times past. Take the day to immerse yourself in a complete time warp.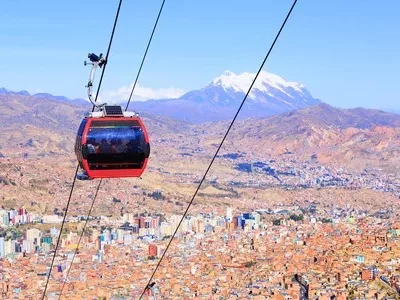 Views from the Mi Teleferico
It's the most practical way to get from the bottom to the top of the sloping city, but it's also the most mind-blowing way to absorb the spectacular views of La Paz and the surrounding Cordillera Real mountains. The Mi Teleferico cable cars stop at 25 stations along the way, each providing a different vantage point to take it all in.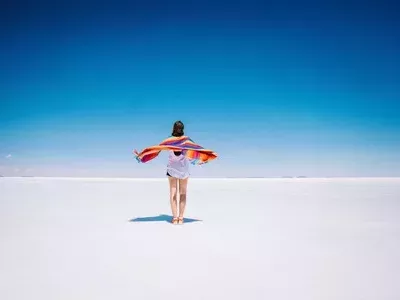 Blue altiplano sky and white earth meeting at the horizon — just existing in the expansive space that is the Uyuni Salt Flat is a surreal experience that gives the feeling that you're floating through the heavens. Trust us — this side trip is well worth the hype.
Worldwide network of 1,000+ members
A weekly Program of events
hands-on workshops & Skillshares
weekly lunches & potlucks
Local Sim filled with data
1-2 Kickass onsite facilitators
*All pricing in USD | 1 month = 4 weeks| Enquire about our Program-Only pricing!
Want shorter? Want longer?
We're super flexible. You can travel with us for the amount of time that fits your schedule. Apply now and let us help you customize your travel plans!
WORK REMOTELY.
LIVE YOUR BUCKET LIST.
MEET YOUR PEOPLE.
Apply now to become a member of our premier remote work and travel community.

If you have already traveled with us, email
Enter your details, pick a time to chat with our team, and get ready to work hard and travel harder with the best community out there.