August 14 - September 10, 2022
Infinity pools next to the ocean, all wrapped in small-town Greek charm
"Covid-19 update: We are monitoring global events, travel restrictions & official recommendations and will provide timely updates." Learn more about our response to COVID-19 HERE.
Optional Trip Start Dates
Join the fun for 2 weeks up to the full length of the trip starting on any of the following dates:
Savor Mediterranean luxury
Only so much work can be done from the couch. If you've reached the same conclusion, come with us to experience the quaint luxury that Lesbos has to offer. Still relatively untouched by tourism, this little gem offers the "real Greece". You'll never be far from the ocean or breathtaking views of charming Greek villages. Visit the petrified forests, natural hot springs, olive oil farms, or take a boat to visit Turkey for the weekend.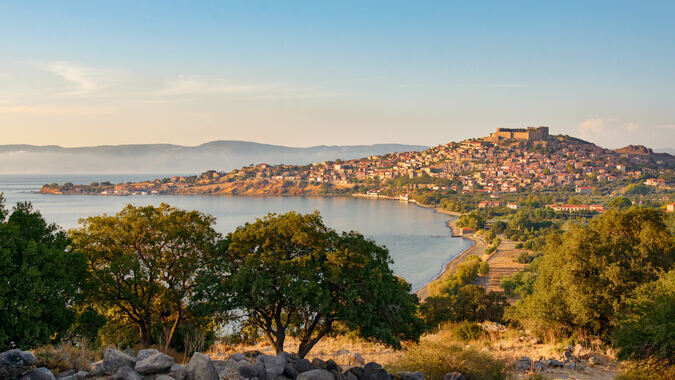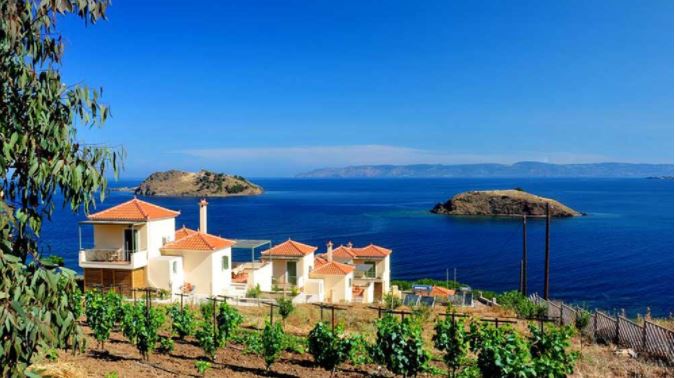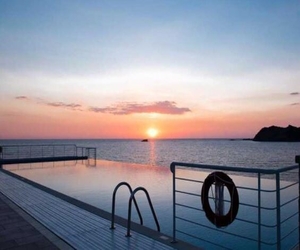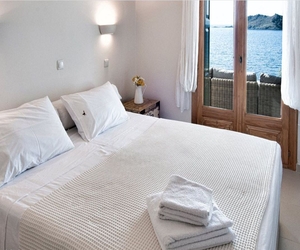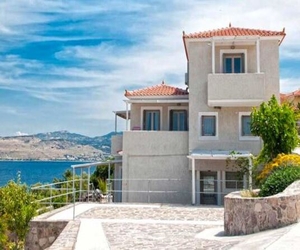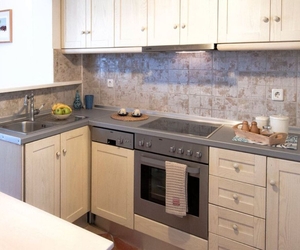 One of the most breathtaking places we've ever visited, this coliving and coworking complex is one of a kind. Each unit has an equipped kitchen, shaded terraces with outdoor furniture, laundry facilities, air conditioning, and spacious bathrooms.
Whatever you are here to do, Lesvos is bound to inspire your creativity.
Where you'll get your grind on
Put your feet up at the poolside coworking space and enjoy some authentic Greek food while getting your work done. This designated area is part of our housing complex, making it super easy to pop into the pool for a dip while you are waiting for meetings to start.
The co-working space has the fastest and most reliable internet on the island, indoor and outdoor work areas, a cafe, and views to die for.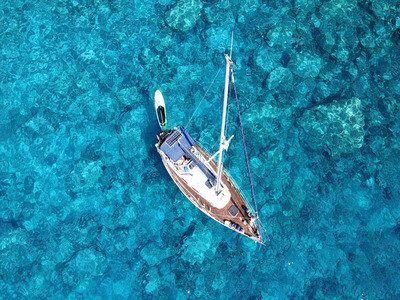 We're on a boat. Or at least we will be, come our Grecian adventures! This luxe experience is the perfect weekend activity after a productive week of work, and is one that always gets the group relaxed, rejuvenated and sun-kissed (a priority at the beginning of any trip, we know).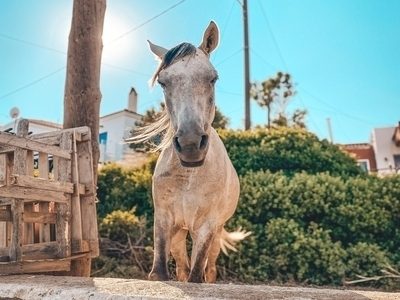 Take in the country-side on horseback. This experience offers such a unique perspective of this special island paradise and is truly a fan-favorite — just ask our members who bonded with these four-legged friends on our last trip!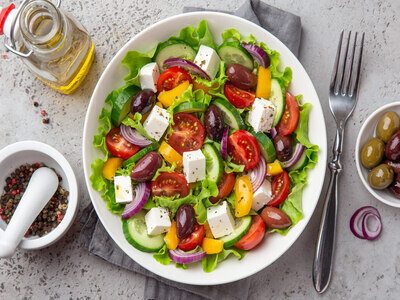 Fact: Greek salads hit different in Greece. Get your fix of freshly caught fish, flame grilled souvlaki, and homemade cheese pastries which you can find at the corner taverna (plate-throwing included). And for those who want to take it up a notch? Opt into a cooking class to learn how to master these authentic dishes yourself!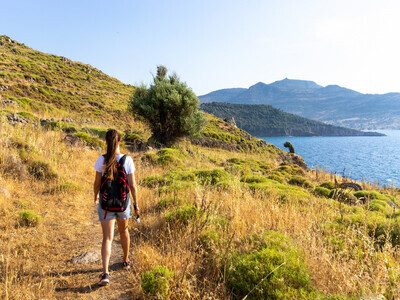 Lesbos is a hikers paradise, with its winding trails that give rise to one breathtaking view after another. Pull on some trainers after hitting the coworking space and get some fresh air to unwind and self-align. Not one for a solo mission? No problem — there will always be someone from the crew who wants to join in!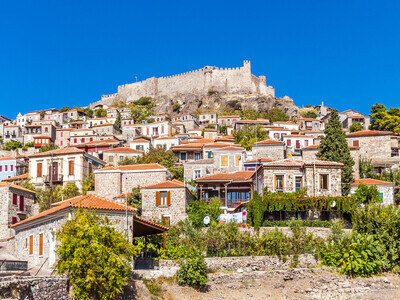 This island is home to some of the cutest villages we've ever seen — and that's saying a lot. Wander the narrow streets where locals spend their days, living the Grecian way. It may be slower pace than you're used to, but it may also be exactly what you need to unplug and take in the moment.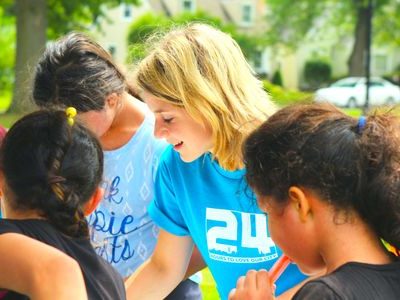 The Laptop Life is a luxury — a fact that's not lost on us. That's why it's so important that we find meaningful ways to help support and uplift the communities we visit. This time, we're working with Healing Lesvos
, an NGO who's mission it is to develop solutions for local people, businesses and the environment.
Local Sim filled with data
1-2 Kickass onsite facilitators
weekly lunches and potlucks
Networking events with locals
A Worldwide network of 900+ members
goal setting & reciprocity rings
Want shorter? Want longer?
We're super flexible. You can travel with us for the amount of time that fits your schedule. Apply now and let us help you customize your travel plans!
WORK REMOTELY.
LIVE YOUR BUCKET LIST.
MEET YOUR PEOPLE.
Apply now to become a member of our premier remote work and travel community.
Enter your details, pick a time to chat with our team, and get ready to work hard and travel harder with the best community out there.