The worlds best restaurants, ancient civilizations & access to natural wonders beyond your wildest dreams, all wrapped up in a buzzing coastal metropolis.
Explore the ages in a day
Lima, Peru's proud capital, is a bustling metropolis perched on a coastline of rugged cliffs. Expanding outwards from a pristinely preserved colonial centre, this hub offers experiences from so many eras, all to be enjoyed in the span of a day. From the ancient archaeological site of Huaca Pucllana and the world-famous Larco Herrera Museumto a thriving tech industry and a modern food scene that dreams are made of, its a city that truly transcends time. And when it's time to chill out, get fully horizontal at the beach, learn to hang ten, or take a day trip to the many natural wonders that have put Lima on the map!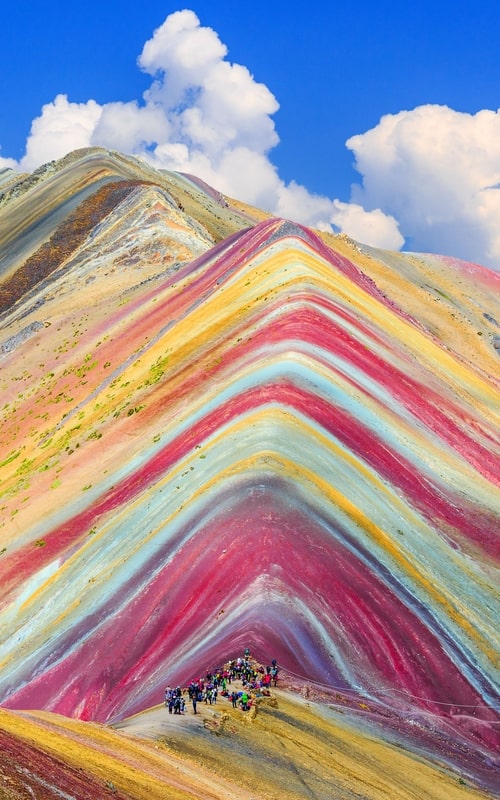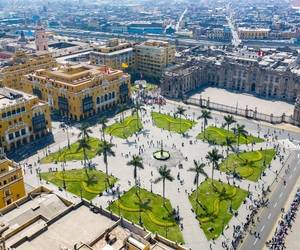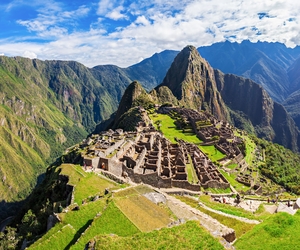 Add 2 weeks in Cusco, Peru — Save $400!
Hit two Peruvian adventures, each iconic in their own right: one former capital of the Incan Empire — and gateway to the mind-blowing Machu Picchu — and one of the world's most respected foodie cities, steeped in modern Peruvian culture. Learn more about our trip to Cusco here.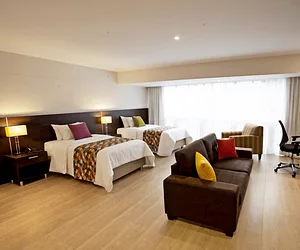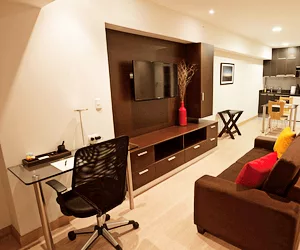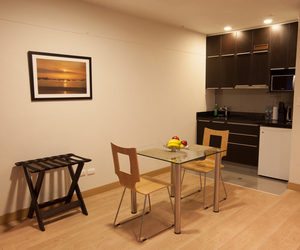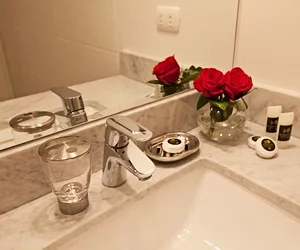 We'll be staying in posh private studios within the beautiful (and safe) Miraflores neighborhood, an upscale area overlooking the Pacifc Ocean. You can expect trendy restaurants, cute cafés, lively bars and nightclubs, as well as historic homes and boutique stores for those looking for a lil' retail therapy. 
We've done all the research and planning for you so all that's left is for you is to show up, settle in, and start living your best life.
Work, meet, and collaborate
This time around we'll be working from the funky Selina Miraflores, surrounded by retro music spots. Some perks of our coworking space:
The wifi is fast and reliable. Guaranteed.
It's a short 5-minute walk from our housing. Buh-bye, wasted commute time.
Onsite you'll find a yoga studio, breakfast café and highly-necessary cocktail bar. Say no more!
We've got everything you need to be productive: comfortable chairs and desks, a well lit space, call booths and so much more.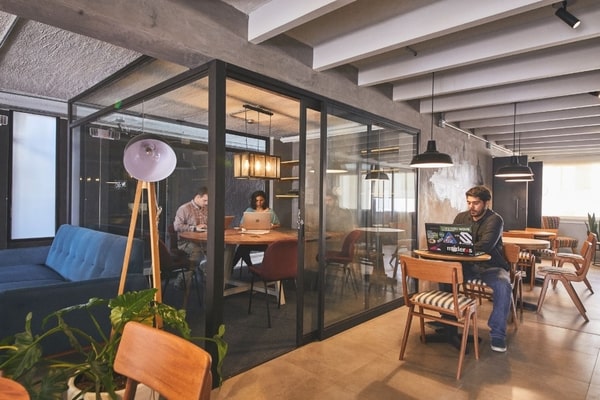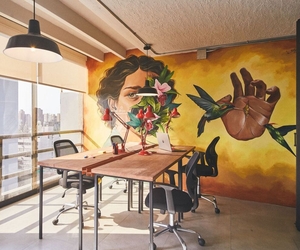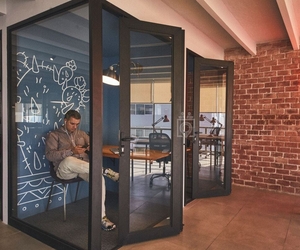 Just a few reasons you'll fall for this destination​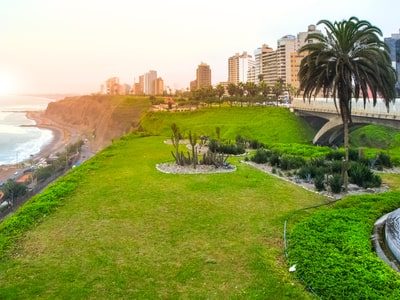 Where modern meets colonial, and rocky cliffs touch the ocean, this cosmopolitan neighbourhood south of central Lima overlooking the beach is your perfect place. Home to both fancy and cozy restaurants, fun shops, green parks, surfers and paragliders, or a pre-Hispanic clay pyramid complex, there are endless possibilities to explore at your doorstep.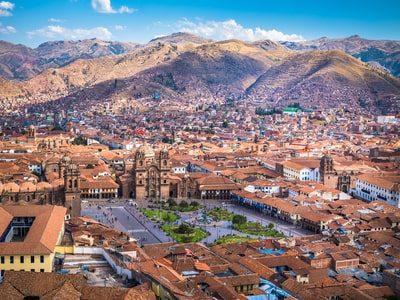 The largest empire in pre-Columbian America with its centre in Cusco tells its stories to this day in the form of legends, through the eyes of the infamous spanish conquistadors, and astonishing architecture. No wonder (pun intended) that Machu Picchu, the breathtaking mountaintop citadel, is one of the new seven wonders of the world.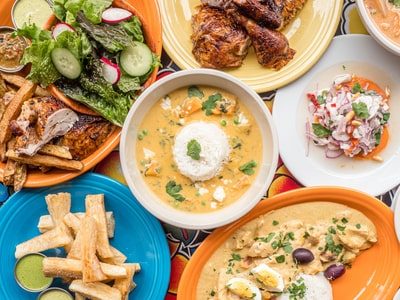 Rich in flavours, acidic and spicy, hot and cold, with dishes you won't find anywhere else. And it's not just ceviche, that fresh, tangy taste bud attack of fish meat cured in lime with a sting of chile. Did you know that Perú was famous for its astonishing diversity of potatoes? (Would you have guessed 3800 types?)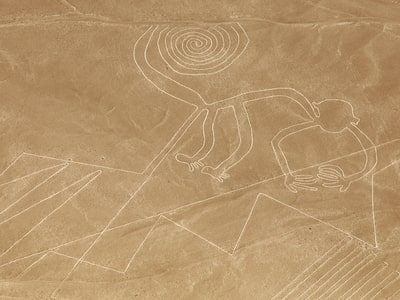 The cryptic geoglyphs make a spectacular day trip from Lima. This UNESCO site of 300 shapes, figures, animals and plants, imprinted into the plains of Nazca Desert, is best seen from the air.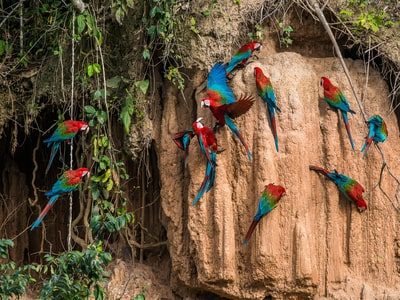 While being smaller than the Brazilian Amazon, Peru's Amazon rainforest still offers a wide range of adventures and amazing biodiversity. The best time to visit the jungle is from April to December, so our trip dates are ideal.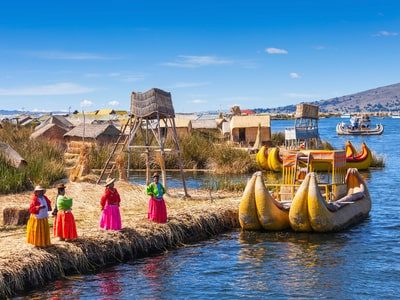 There are so many amazing facts about this place that we just can't skip it. From being the largest freshwater lake in South America to being millions of years old and the world's highest navigable body of water, Lake Titicaca is world-record breaking and a must-see site.
1-2 KICKASS Community FACILITATORS
Skill shares & reciprocity rings
WORLDWIDE NETWORK OF 1,000+ MEMBERS
Want shorter? Want longer?
We're super flexible. You can travel with us for the amount of time that fits your schedule. Apply now and let us help you customize your travel plans!
WORK REMOTELY.
LIVE YOUR BUCKET LIST.
MEET YOUR PEOPLE.
Apply now to become a member of our premier remote work and travel community.
Enter your details, then pick a time to chat with our Admissions Team over Zoom!