Home to Brazil's most iconic beaches, Pipa is the picture of a tropical, Work-From-Anywhere dream.
The best-kept secret of Brazil
Four weeks of pure Brazilian bliss — sun-kissed skin, salty hair, swaying palms and getting sh*t done in our open-air coworking space. 
We'll be living our best lives in Pipa, where shoes are optional and watching the sun go down on the beach is a highly anticipated daily ritual. Slow down in paradise with us as we sink into the #beachlife, featuring the freshest seafood (prepared the Brazilian way), sandy feet and a local Samba song providing a rhythmic soundtrack to everyday life.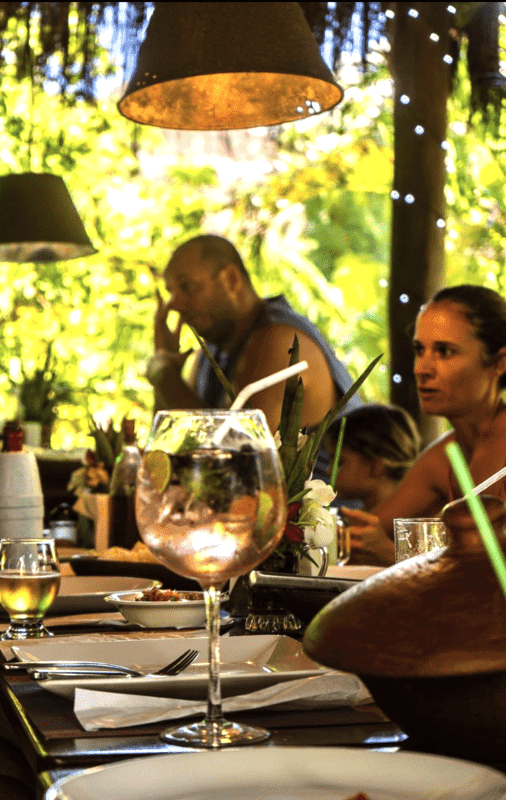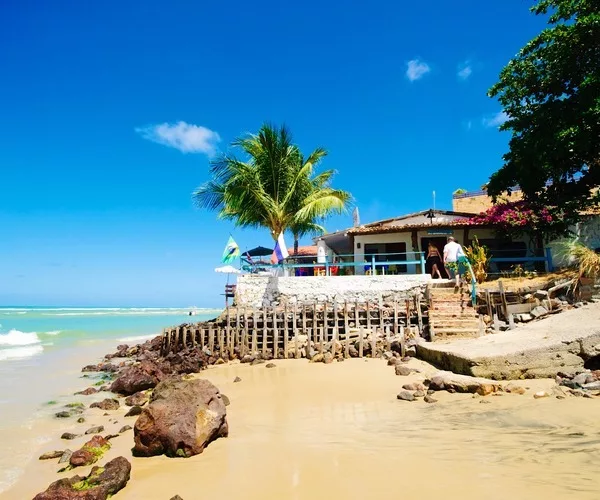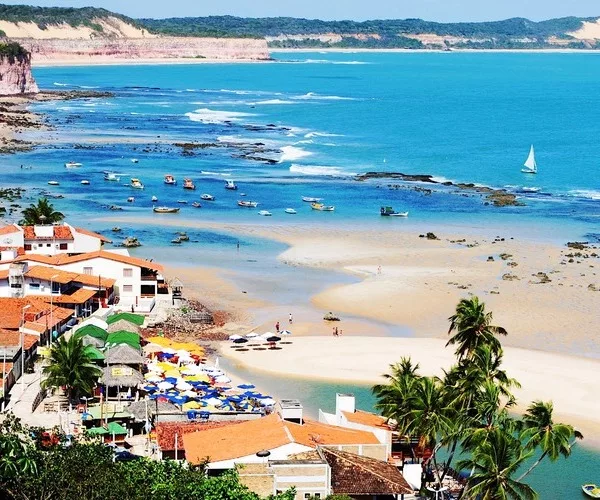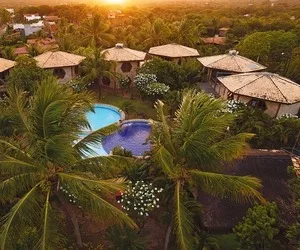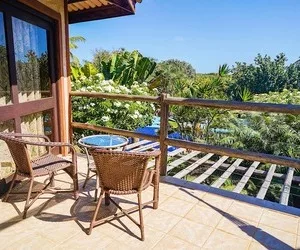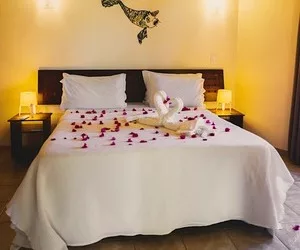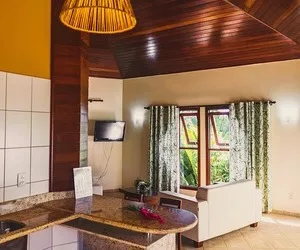 Consider this the ultimate HP takeover. Our group will have exclusive use of this incredible property, including 12 bungalows of 1 or 2 bedrooms, nestled around 3 beautiful pools. Wake up to a Brazilian breakfast each morning, and order snacks directly to the pool during your work break. 
Each apartment has a small kitchenette, its own terrace, rustically decorated with hammock, table, and chairs as well as gorgeous views of the tropical garden.
Open, tropical and breezy
Onsite open-air coworking, well shaded, with a breeze throughout? Yes, please. 
Some important things first:
The wifi is solid and stable.
Pools are just steps away for a post-meeting dip. 
A restaurant to fuel you throughout the day. Yes, this is real life. 
Spread out over the property to get your work done. Whether at the pool, in your bungalow or on the restaurant terrace, rediscover what it means to be inspired.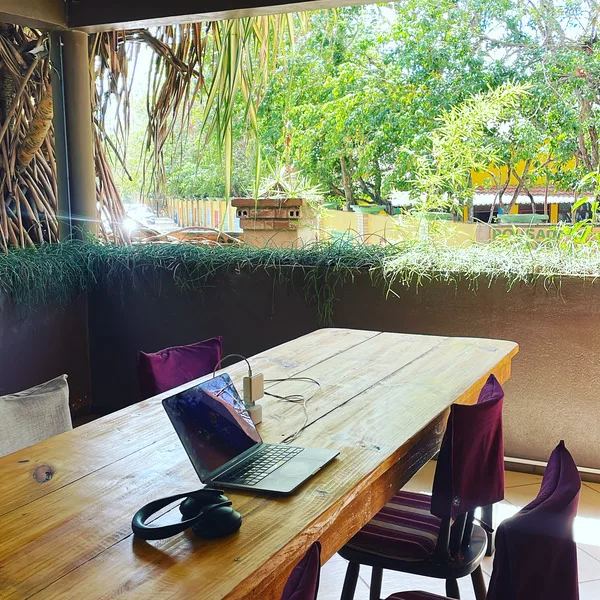 Just a few reasons you'll fall for this destination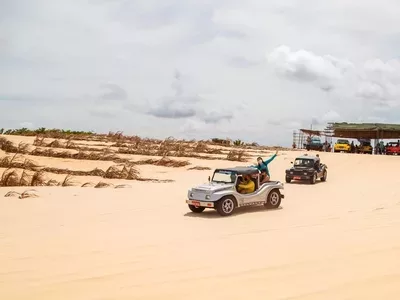 Awaken your inner child on these pristine, squeaky sand dunes which practically beg you to come play. Strap on a board and hit the golden slopes, race to the bottom "esqui-bunda" style (AKA on your derrière) or by buggy! And when you're done, catch the sunset from one of the peaks.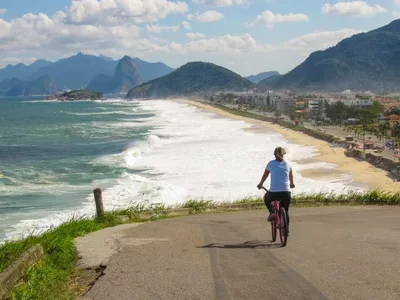 Rent a bike from the main drag, and set off on a leisurely two-wheel adventure along the coastline to catch some wild views of the ocean. And if you're one for more of a thrill, opt for a guided route which will take you along the cliffs and the shoreline.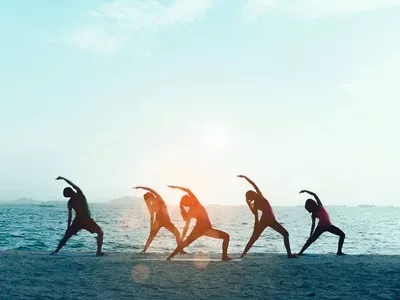 Bring out your Inner Yogi
Pipa is somewhat of a hippie town. And like any good hippie town, it has a wide selection of yoga studios and classes — most of which take place on the beach or jungle. Finish your session off with a fresh coconut and take that next meeting feeling refreshed af.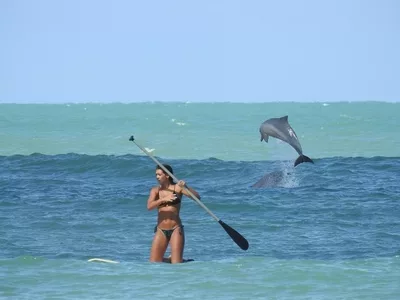 Fancy a morning surf before starting your work day? Nothing feels more natural in Pipa. And no matter your level of surf skill, prepare to leave a lot better than you came, because these conditions are beyond ideal. And keep an eye out for dolphin pals who are known to join in!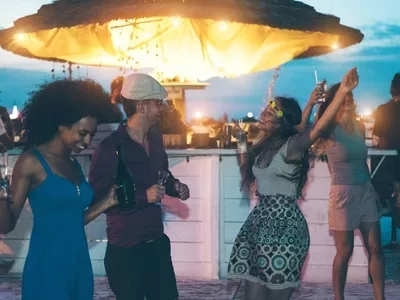 That Brazilian Party scene
It wouldn't be Brazil without a pulsing party scene — and Pipa is no exception. Samba dancing, tropical cocktails and live bands really transform this slower beachy town by day, into a vibrant party at night. Bring good vibes and a couple of bucks to tip the band and you're in for a treat!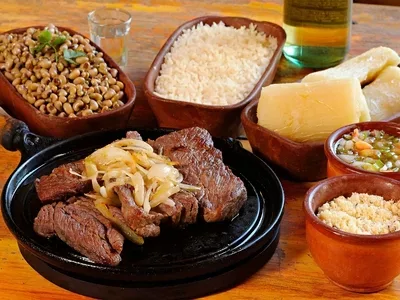 The region is known for its access to fresh shrimp but that's just the start of what Pipa has to offer food-wise. Taste local dishes that uniquely combine a range of delicious flavors and ingredients, including sun-dried beef, shrimp, fish, cassava, black-eyed peas, arroz de leite and tapioca.
1-2 KICKASS Community FACILITATORS
Skill shares & reciprocity rings
WORLDWIDE NETWORK OF 1,000+ MEMBERS
Want shorter? Want longer?
We're super flexible. You can travel with us for the amount of time that fits your schedule. Apply now and let us help you customize your travel plans!
WORK REMOTELY.
LIVE YOUR BUCKET LIST.
MEET YOUR PEOPLE.
Apply now to become a member of our premier remote work and travel community.
Enter your details, then pick a time to chat with our Admissions Team over Zoom!