Theme: Innovation and Sustainability
Get ready to experience Caribbean life to the fullest. Playa is known for having some of the world's best beaches, colorful nightlife, and delicious food. It's also SUPER vegetarian and vegan friendly. We are going to experience all that and more while still working on our tan.
You can explore the modern fishing village of Playa or take off to explore the majestic temple ruins in Tulum. Learn about how the city and startups are focusing on sustainability to keep the city's authenticity as it continues to grow.
Did we mention that we have a rooftop pool? Walk upstairs to have a quick dip when you have a quick break between meetings.
Kick off your sandals and wiggle your toes in the fine, white sand. Experience some of the best snorkeling in the Caribbean. Learn about traditional and modern Mexican culture with Myans from the Yucatan peninsula.
Want to reconnect to nature? Playa is the place where you can dive with sharks, watch baby sea turtles hatch, and escape to the islands surrounded by the bluest water we've ever seen to unplug for the weekend.
[+] Experience the acrobatic night club scene at Cocobongo
[+] Scuba dive with whale sharks
[+] Learn about sustainable tourism from startups making a difference
[+] Have an authentic Mayan Temazcal experience
[+] See the bluest water you've ever seen on Holbox Island
[+] Watch baby sea turtles hatch and scurry into the water
[+] Dive into some of the best cenotes (underwater caves and sinkholes) in the world
[+] Binge on authentic tacos and #alltheguac
[+] Get your camera ready for the daily sunsets from our rooftop pool… and the beach which is a 5-minute walk from our accommodations
Have the comforts of home while living abroad
We've selected our housing in the best location next to the coworking space and close to restaurants, bars, parks, gyms, grocery stores, etc. so everything is all lined up for you.
The apartments are swank, we have a rooftop pool, and we're a 5-minute walk to the beach!
We've outgrown staying in hostels and sharing shitty rooms with strangers. With us, you'll have your own room in nice accommodations with good wifi and the amenities you'll need to stay healthy, happy, and productive.
Working remotely doesn't mean you always have to feel like you're living out of a suitcase. Get ready to hang up your clothes, setup your Nintendo Switch, and put your feet up – you're home!
The best place to Get. Stuff. Done.
Why commute to work when you can take a leisurely stroll down a tree-lined street and stop at your favorite café on the way. We choose to work at coworking spaces within a 15-minute walk to our housing so you can easily make it back and forth. Buh-bye, wasted commute time.
The most important thing to us when selecting a coworking space is the wifi. Without it, none of us can do our work. You can expect to have consistent, great wifi in addition to the other things you might need to stay productive like a place to take calls, nice ergonomic chairs and desks, a nicely lit space, and more.
Ditch the office where you listen to Ed's wheezing all day. Come to where the water cooler conversation with your HP fam is something you look forward to every day.
Experience more than just your work
We pack all our trips with an active program of themed events, workshops, cultural excursions and more. 
Choose your own adventure.
Like those '90s books but with more tax write-off options.
Want shorter? Want longer?
We're super flexible. You can travel with us for the amount of time that fits your schedule. Contact us for pricing and help customizing your travel plans!
Troubleshooting, rose-drinking, karaoke-singing, and all-round superheroes, our kick-ass support staff are destined to become your new BFFs.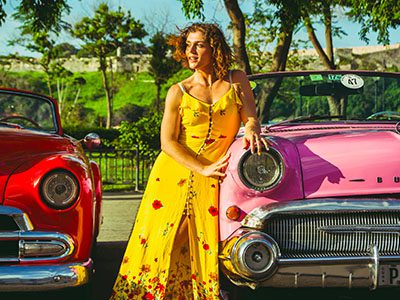 Vanessa has lived on three continents, visited over 35 countries, and worked creating custom travel excursions and personally running rough-and-tumble overland trips (driving an actual bus, ya'll).
She's a daily do-er of yoga (the sweatier the better), bonafide pickle fan, and lover of all things beachy. If you want to catch some epic sunsets, Vanessa is the one to follow!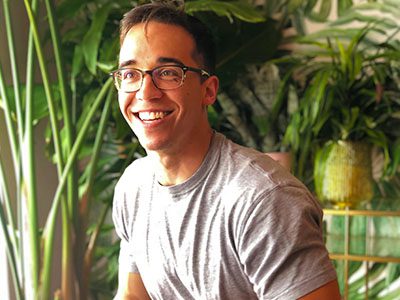 Will joined HP after working in a myriad of fields, including healthcare, romance fiction, journalism, hospitality, and film. His safe space is Google Sheets, but he's always ready to make you smile.
He lives to dance and eat the local breads. If you ever need a sober buddy or want to bust out a spontaneous trek, Will is your guy!
live in the places you've only dreamed of.
With some really rad people.
Get off the 'gram and pack your bags. Work remotely from the world's hottest destinations.
Seoul, South Korea
May 12 - July 6
Sicily, Italy
May 12 - July 6
Budapest, Hungary
July 7 - August 3
belgrade, serbia
August 4 - August 17
Our team is here to help you figure stuff out.
We're real people, not sales people.
Read our FAQs or email us here. You can also call, text, or WhatsApp us at +1 (917) 960-2885.