Come for the mesmerizing architecture, castles and deep history, stay for the beer.
"Covid-19 update: We are monitoring global events, travel restrictions & official recommendations and will provide timely updates." Learn more about our response to COVID-19 HERE.
Optional Trip Start Dates
Join the fun for 2 weeks up to the full length of the trip starting on any of the following dates
A preserved bygone metropolis with a modern spirit
If you're into dazzling architecture, European history or a top notch brewski, "the City of a Hundred Spires" will take your breath away. 
Stroll through Old Town Square with a mouthful of trdelník, beer-crawl your way through brightly-colored baroque buildings, or tour the millennia-old Gothic churches. As both the cultural and economic centre of the Czech Republic, Prague is alive with heritage as well as innovation.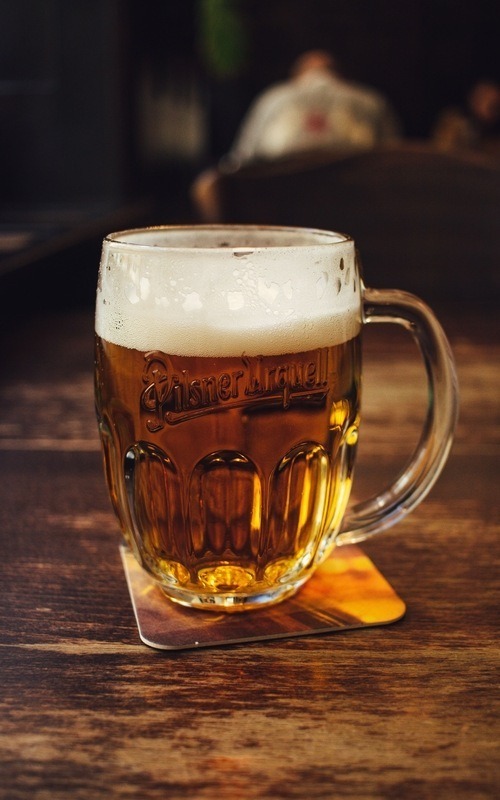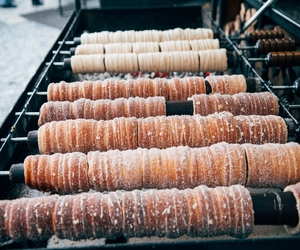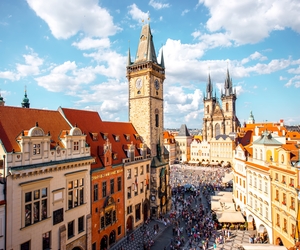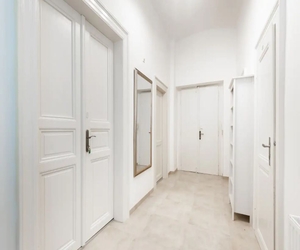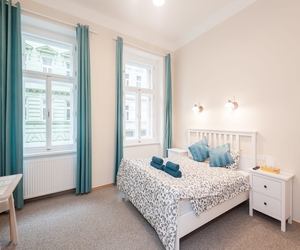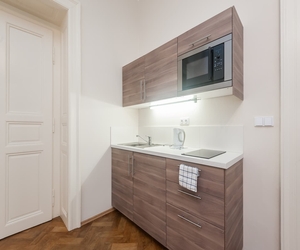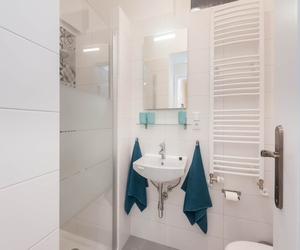 Open spaces. Modern finishes. Natural light. Fast wifi. Sweeping balcony views. This is probably nicer than your place back home.
We are located in the leafy neighborhood of Vinohrady. This trendy area offers hip eateries and cafes in pastel-colored art deco buildings and a populous of young professionals. We've done all the research for you so you can show up, settle in, and start living your best life.
Work, meet, and collaborate
Time to talk about some perks of where we will work:
The wifi is fast and reliable. No worries here.
It's within a 15-minute walk to our housing. Buh-bye, wasted commute time.
You don't have to hear Sharon talk about her cats!
This time around, we'll be working from Impact Hub Praha. Located within a beautiful villa, you'll have everything you need to be productive: places for calls, comfortable chairs and desks, good lighting, and even a private garden to work and enjoy the European summer from. And when you're not working, head to the bar to grab lunch made by the in-house chef!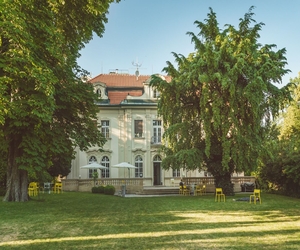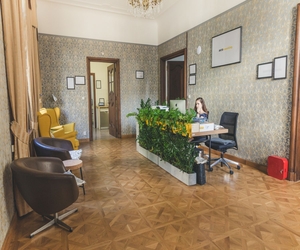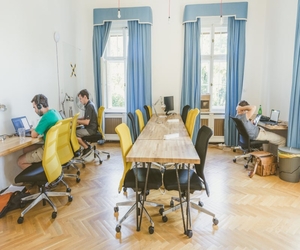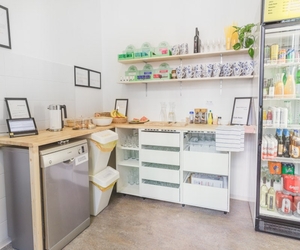 Just a few reasons you'll fall for this destination​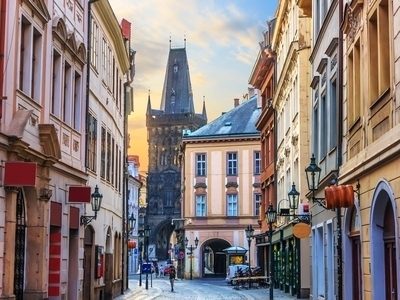 Unlike other historic European centers, Prague made its out of WWII relatively unscathed. Which means today we get to marvel at a diverse and unique range of pristine architecture from yesteryear. We're talking Baroque, Gothic, Renaissance, Romanesque, Classicism, Art-Nouveau and so much more. Take a stroll down the narrow, cobbled stoned streets, wander along the Vltava river or get in on an off-path walking tour to immerse yourself in history!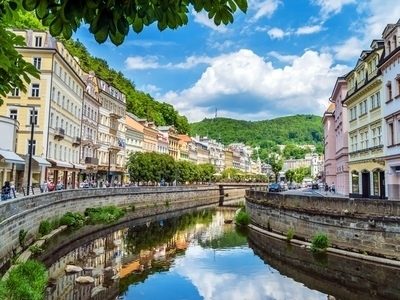 Spa Day, But make it Czech
Karlovy Vary is a spa town in the Bohemian region, 2 hours west of Prague. Yes, we said spa town. This popular attraction, built along the Teplá River, boasts over 300 thermal springs where tourists and locals alike take time to recharge and float their stresses away. And once you're done, get familiar with what locals call the '13th spring': a native Becherovka herb liqueur that is said to bring well-being.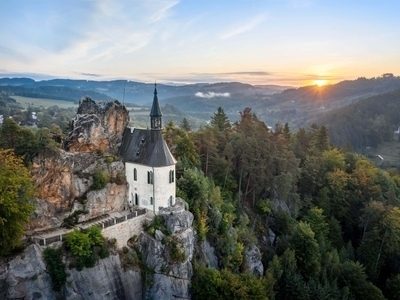 A protected natural wonder that could very well be the setting for the most mesmerizing fairytale you've ever imagined. Scattered sandstone pillars, ancient castle ruins, unique rock formations, churches balancing on steep peaks surrounded by lakes and wandering rivers — Bohemian Paradise is exactly what it says it is. So, whether you're into hiking, rafting, history, climbing, or nature, this UNESCO geopark is a must see corner of the world.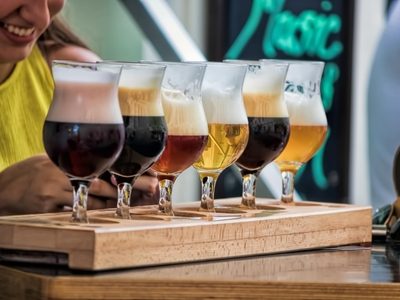 An old Czech proverb that we can really get behind: 'Where beer is brewed, life is good'. Following that logic, we know that life in Prague is damn near sensational. You'll find tons of breweries, large-scale and craft-focussed, scattered across the region. Czech beer has a fabulous reputation when it comes to quality and flavor — a fact that brings great pride to the Czech people (as it should).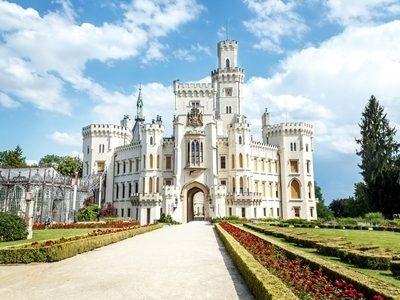 When you're done bar hopping, there are always the castles. With over 2000 majestic castles and chateaux to explore across the country, the Czech Republic has more than any other European nation. In fact, you'll find the world's largest ancient castle, right in Prague itself! Can't find us during a work break? We'll probably be here, living out a regal fantasy.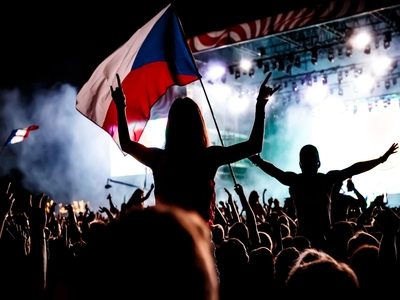 Partial to a good time? Yeah, you are! Prague's nightlife scene is next level. Whatever your vibe is, there's a spot for you; from artisan cocktail bars and quirky live music venues, to cosy pubs in the Old Town and underground dance clubs (one of which is over 100 years old). And the best part: you'll always have someone from the crew to throw some shapes with!
Worldwide network of 1,000+ members
goal setting & reciprocity rings
weekly lunches and potlucks
Networking events with locals
Local Sim filled with data
1-2 Kickass onsite facilitators
Want shorter? Want longer?
We're super flexible. You can travel with us for the amount of time that fits your schedule. Apply now and let us help you customize your travel plans!
WORK REMOTELY.
LIVE YOUR BUCKET LIST.
MEET YOUR PEOPLE.
Apply now to become a member of our premier remote work and travel community.
Enter your details, pick a time to chat with our team, and get ready to work hard and travel harder with the best community out there.