A magical Mexican surfing oasis that has the buzz of a coastal hotspot and charm of a small, artistic village.
The Town of
Puerto Escondido
A chill Mexican beach town that shines at night
Puerto Escondido is the quintessential Mexican beach village — like Tulum before it got too crowded. It's hard to have a bad day here with the sun on your skin and rustic beach clubs offering 10/10 cocktails for ridiculously reasonable prices. And at night, there's a vibey strip of delicious street food, trendy restaurants and aesthetic bars for the hungry and the party-seeking. 
But what really makes this place so special, so unique, is the proud Oaxacan culture that you feel, taste, experience at every turn — from the local mezcalerias to the mesmerizing modern art and design at Casa Wabi that will blow. your. mind. 
Add 4 weeks in Oaxaca City — Save $300!
Hit two distinctive Oaxacan hotspots in two very unique settings: one gritty, urban city, and one dreamy beach village — both iconic in the Oaxaca region for their own reasons. Learn more about our trip to Oaxaca here.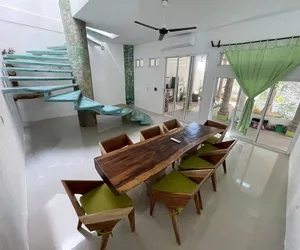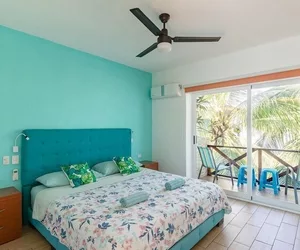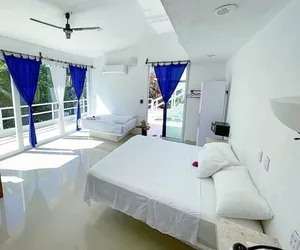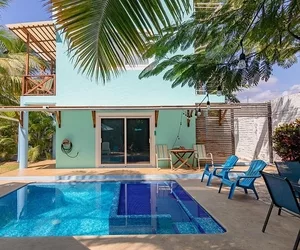 Central, charming & comfortable
Our intimate group will stay across two spacious villas, a 5-min walk apart, right in the heart of Zicatela — the "cool" part of town. The large properties are fully equipped with kitchens, gorgeous pools, and PLENTY of chill areas if you're in need of some solo time, including sunrooms, terraces, reading nooks and gardens. Each private room/studio comes ensuite, with a fan and AC (a luxury in this part of the world). 
Puerto Escondido Coworking
Rise and grind! We'll be working from Coworking Oficina del Puerto, with beach views and the strongest wifi on the map, powered by Starlink. Clean, cute, tons of natural lightand just a quick scoot/15 min walk from our villas.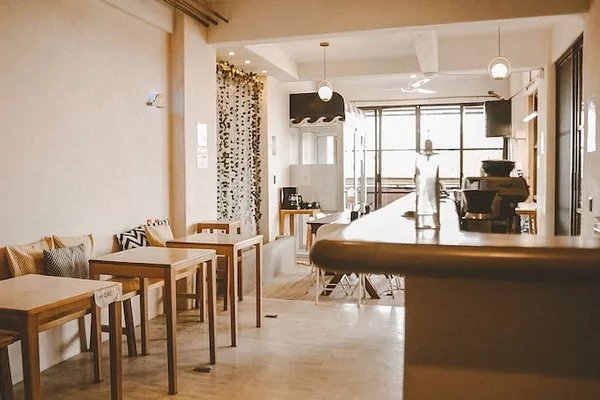 Puerto Escondido Highlights
Just a few reasons you'll fall for this destination​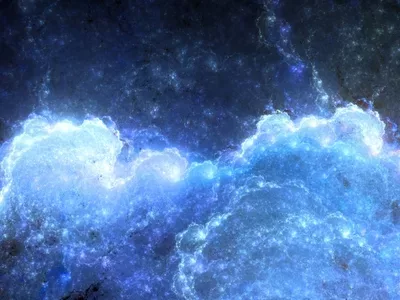 Do you believe in magic? A short distance from Puerto Escondido is the Manialtepec Lagoon, full of bioluminescent plankton that glows in the dark. We also happen to be in Puerto Escondido during the New Moon, which offers best visibility. Day visits give you the chance to see exotic birds and the incredible biodiversity that happens when three ecosystems meet in one place!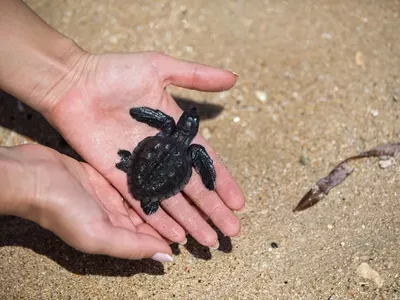 Local organisations in Mexico have made it their mission to nurse turtle eggs and ensure that the little ones have a safe start in life. For a fee, visitors can help with the daily release of the newly hatched babies. We'll surely suppress a tear when our small swimmer makes its way towards the sunset.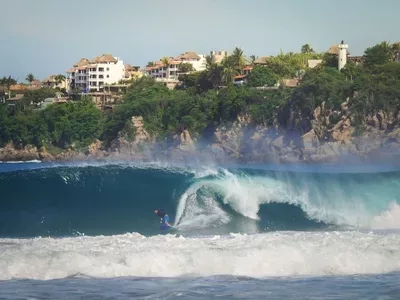 While the renowned swells of Playa Zicatela are a mecca for experienced surfers, other beaches offer beginner surfers mellower waves. Water is the element of this trip! Snorkel your heart out in crystal clear waters along the coast. While floating among turtles, fish, and reefs it's easy to forget about the world above sea level.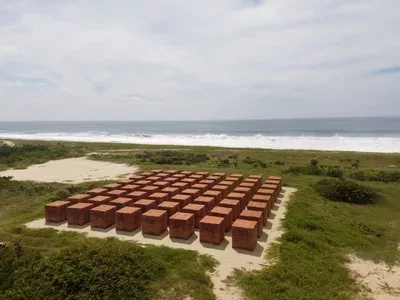 The Beauty of Imperfection
Casa Wabi (a play on the Japanese concept of wabi sabi), a non-profit foundation, fosters the exchange of ideas between artists and the surrounding local communities, with the aim of forging social development. Their modern, some might say eccentric, exhibitions with the backdrop of untouched nature, are a metaphor for embracing differences.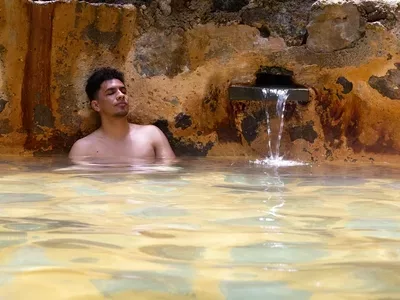 Within Mexico's tropical rainforest we find a cluster of natural steaming hot baths that are said to remedy muscle aches and stress. Who doesn't love a Spa day? What really makes the visit unforgettable is getting there on horseback, crossing rivers and taking in the scenery of the jungle.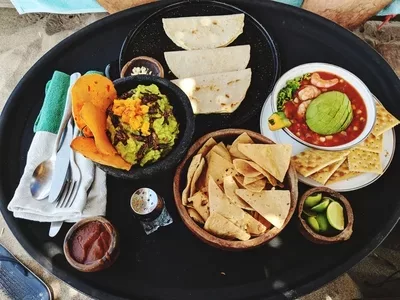 One thing is for sure, this ain't your average Mexican food. From street tacos to ultra-fresh seafood, Puerto Escondido offers complexity and diversity. Tortillas hand-pressed just a few minutes before it hits your mouth, chapulines or "string" cheese — this is your moment. We'll be putting the town's ever evolving food scene to the test.
1-2 KICKASS Community FACILITATORS
Skill shares & reciprocity rings
WORLDWIDE NETWORK OF 1,000+ MEMBERS
*All pricing in USD | Enquire about our Program-Only options! (housing not included)
Want shorter? Want longer?
We're super flexible. You can travel with us for the amount of time that fits your schedule. Apply now and let us help you customize your travel plans!
WORK REMOTELY.
LIVE YOUR BUCKET LIST.
MEET YOUR PEOPLE.
Apply now to become a member of our premier remote work and travel community.
Enter your details, then pick a time to chat with our Admissions Team over Zoom!