Starry nights, desolate beaches and quaint Mexican villages — we're discovering this natural wonder in the most unique way we know how — by sailboat.
An Out-Of-Office Adventure
This one is extraordinary — even for us. For one week, we'll give our laptops some much deserved rest, and surrender ourselves to an adventure-packed experience that we'll later refer to as a "life highlight". What this trip will lack in wifi connection, it will make up for in breathtaking nature (from a super unique vantage point), authentic experiences, and good, old-fashioned fun. 
This is your chance to close your laptop, and connect with new friends over experiences you won't find in the sidelines of life.
Hacker Paradise is taking to the seas, sailing what is known as "The Mexican Galapagos"— the beautiful Baja, Mexico. With its glowing sea life, other-worldly landscapes, quiet coves and tropical waters, this is panning out to be one of those once-in-a-lifetime experiences — unique not only in destination, but also in mode and the community you'll get to share it with. *No sailing experience necessary.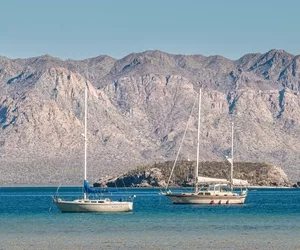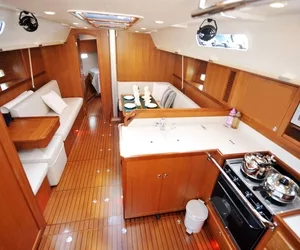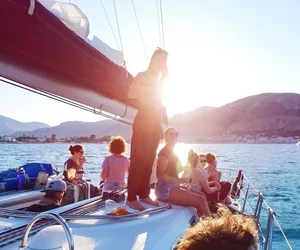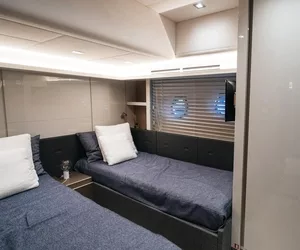 We're on a boat (soz, we had to).
We'll be living together across two sailboats, each manned by its own skipper with local knowledge, vast sailing expertise and wicked fish-filleting skills. The boats, a Dufour 520 and a Sun Odyssey 519, are equipped with kitchens, a grill, bathrooms and showers. Each berth ("bedroom") includes one queen-ish bed (best shared with a buddy or boo) — expect close quarters and close bonds.
At night the ocean will rock us to sleep, as we anchor in safe areas that have beach access (by dinghy). 
Laptops away, the nomads will play.
Throw yourself into an untouched pocket of natural wonder. This adventure will have you unplug from the digital world (aka no wifi), while you reengage with the natural one. Soak up special moments preparing fish tacos for "family dinner", sharing stories on the deck under the stars or anchoring the yachts together for a day-time fiesta! 
This special experience is geared at connecting you with nature and new friends that you'll later consider family. 
Just a few reasons you'll fall for Baja California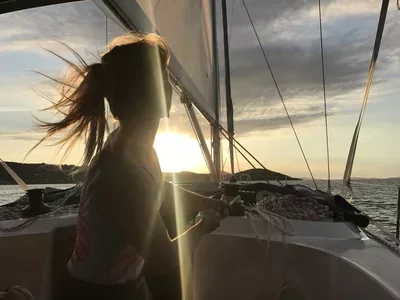 While sailing experience is absolutely not required, your skipper will be more than happy to show you the sailing basics. And when you feel like you have the hang of it, you'll get the chance to practice with others in the group. How's that for a rad skillshare?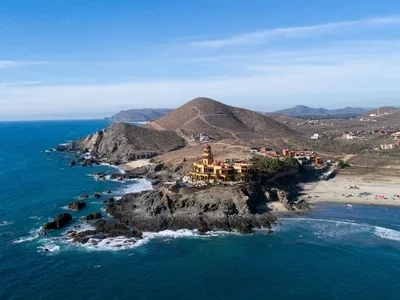 One of the best parts of this experience is that we'll get access to remote Mexican towns that aren't touched by tourism. This means hyper-authentic taco stops and other (surprise) land-side experiences that you'll be talking about for the rest of your life. This is the real deal.
Slap on some flippers, strap on a snorkel, and delve into waters famously known as "the world's aquarium". Home to dolphins, manta rays, turtles and whales, it's brimming with exciting sea-life. Closer to shore and above sea-level you'll also get to see the coastline's abundant bird population.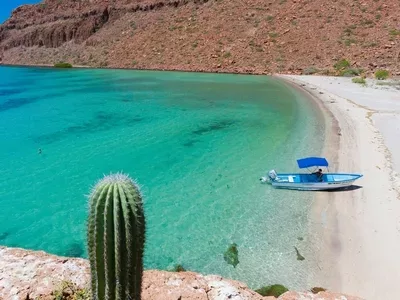 This is probably as close to exclusive island access we'll ever get. And we're not mad about it, because this desert land mass is from a different planet — the famous Espiritu Santo Island in the Sea of Cortez, is ours to explore. From dramatic rock-scapes to canyons and remote beaches, this will be an epic day.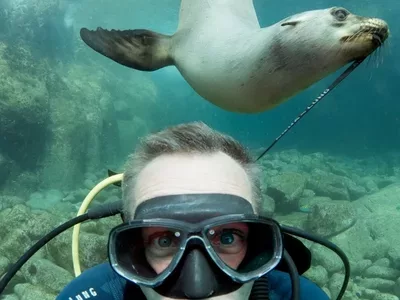 Take a dip with the sea lions of La Paz, home to one of the largest colonies of California sea lions in the Baja Sur region. And the best part? Our timing means there will likely be pups! This experience can also be combined with other diving tours featuring sharks, whales and wrecks!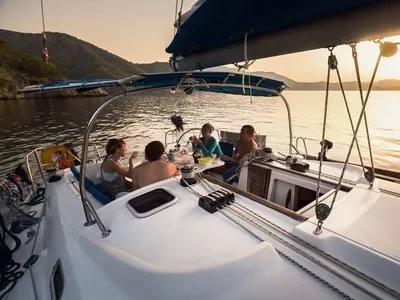 Cast a line and wait in anticipation for what will later be a fresh fish dinner on the boat deck — filleted by our very own skippers. Whether mahi mahi, yellowtail tuna, or seabass, these evenings are bound to be some of the most memorable experiences of the whole trip.
DOCK FEES & Cruising permits
An intimate Group of Adventurers
Snorkeling & Fishing gear
Bed in shared yacht berth
A KICKASS ONSITE FACILITATOR
Want shorter? Want longer?
We're super flexible. You can travel with us for the amount of time that fits your schedule. Apply now and let us help you customize your travel plans!
WORK REMOTELY.
LIVE YOUR BUCKET LIST.
MEET YOUR PEOPLE.
Apply now to become a member of our premier remote work and travel community.
Enter your details, pick a time to chat with our team, and get ready to work hard and travel harder with the best community out there.