January 7 - February 3, 2024
A historical, coastal city oozing charm, cradled on one side by the Caribbean ocean and on the other by lush, mountainous nature.
Relaxed, bold & beautiful
Santa Marta is an absolute ten for anyone looking to effortlessly blend high-impact cultural experiences, breathtaking natural beauty, and some well deserved R&R. 
Get lost in its maze of colorful streets, indulge in local eats that'll make your taste buds sing, or boogie the night away to some Colombian tunes. Plus, it's also the launchpad to some epic Sierra Nevada hikes!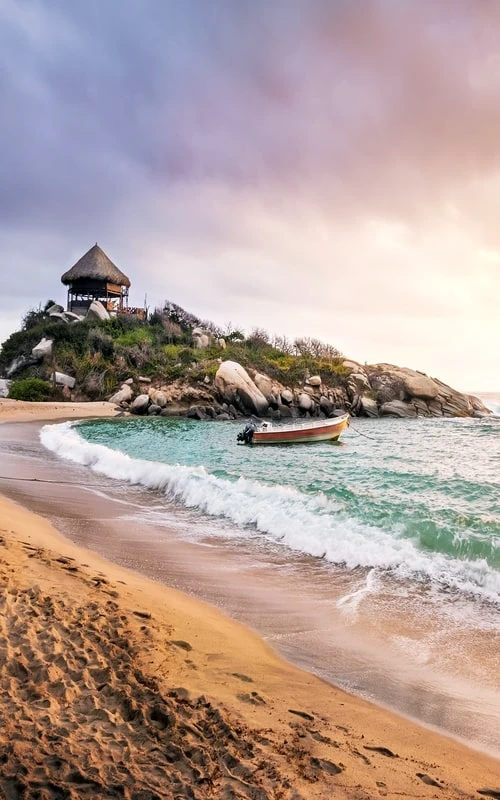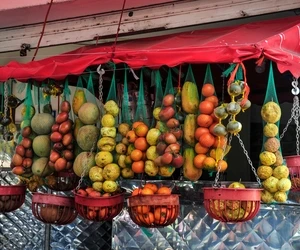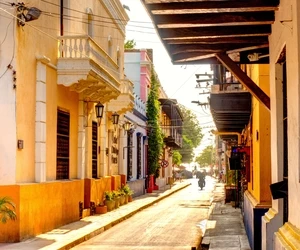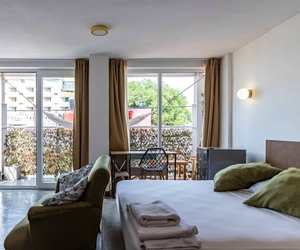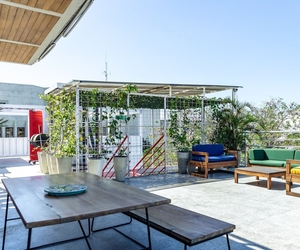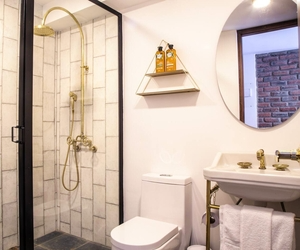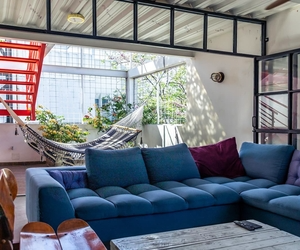 This time around, we'll all be under the same roof with a full coliving take-over at one of the coolest establishments Santa Marta has to offer. With a homey, nautical theme, our accommodations include ensuite rooms, a spacious common area, shared kitchen and rooftop terrace. It's super central, and has easy access to the swimming beaches which are just a short drive away. 
Work, meet, and collaborate
Our accommodation's wifi speed, a nice 200 mbps, means you can get lots work done in between cumbia or salsa classes.
Not to mention, every room comes with its own work desk so you can work in private any time.
Aaand the coworking space is onsite!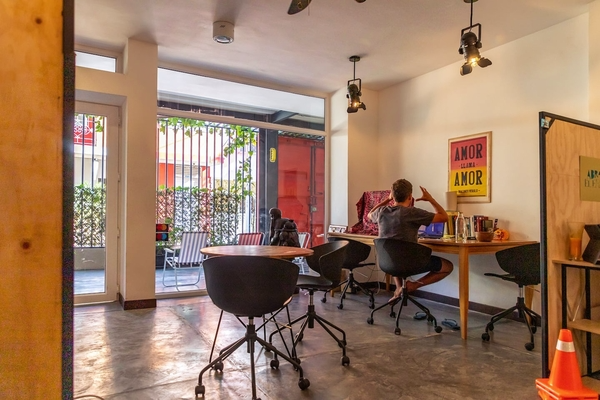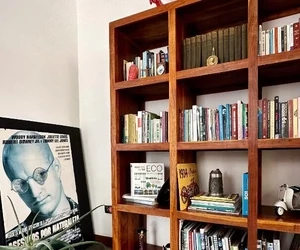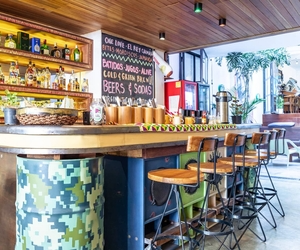 Just a few reasons you'll fall for this destination​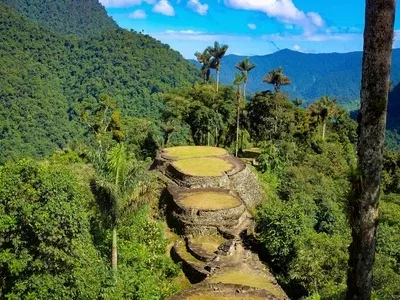 This one ain't for the faint-hearted. The Lost City trek, through the northern part of Colombia, is far from a walk in the park, but the pay-off is beyond worth it. The 4-day hike is a rad way to explore nearby jungles, wander the ancient ruins of a Pre-Columbian society, and learn about the indigenous Kogi tribe. And that's all before you've even reached the final destination: the Lost City, which has been pristinely preserved for centuries.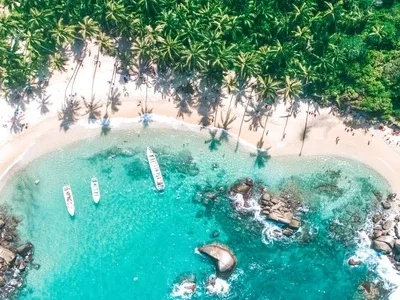 Rolling hills covered in lush rainforest, running alongside secluded beaches of white sand, lagoons and rivers, Parque Nacional Natural Tayrona offers a kaleidoscope of terrain that makes it well worth the journey there. While many endangered species hide in the shadows, the main draw of Tayrona is the expansive scenery that magically makes your worries dissipate.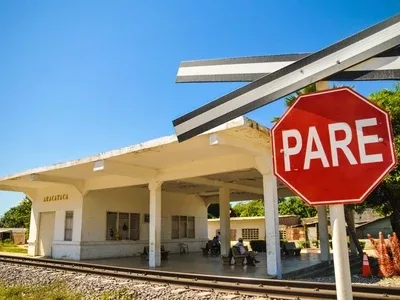 Step into the pages of a book
It's not every day that you get to live out the magical scene of a famous novel of a legendary Colombian writer. Fans of Nobel Prize-winning novelist Gabriel Garcia Marquez get to do exactly that in the sleepy Colombian town of Aracataca — Marquez's birthplace. Readers familiar with his work are able to pinpoint specific motifs and Easter eggs from his landmark novel, from the characteristic yellow butterflies, to the old railway station.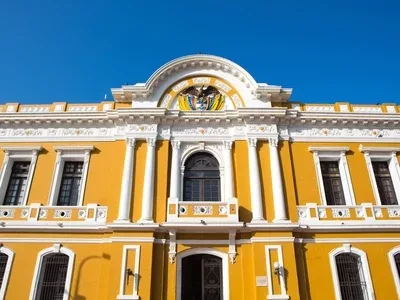 So, get this: Santa Marta is South America's oldest surviving city. Having blossomed among beautiful beaches and gorgeous greenery in 1525, it has all of the romantic, colonial charm of a perfectly-preserved historical centre. The dreamy Cathedral, the majestic Santo Domingo Convent, and the iconic Consistorial House are can't-miss sites for any day exploring the old-town.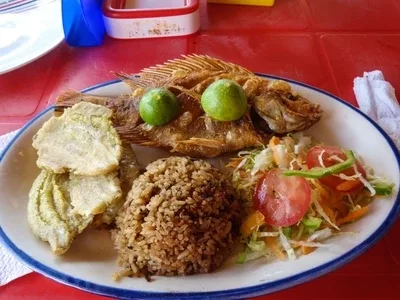 As a Colombian-Caribbean coastal gem, Santa Marta's culinary offering boasts a delicious blend of African, Spanish and indigenous flavor profiles. Rich in textures, smells and spices, the traditional recipes you'll get to try have been developed over several centuries. Buckle up on the foodie train for journey through time.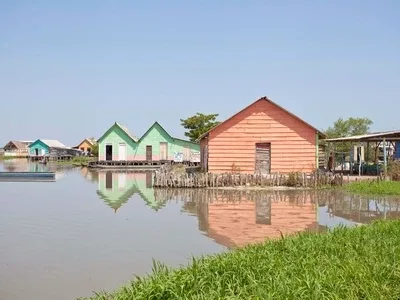 Drawing inspo from its Italian counterpart, the Nueva Venecia is a floating town, anchored to a marsh that leads from the River Magdalena to the Caribbean Sea. Houses here are built on stilts with residents making their way around by boat. And the best part is the warm welcome you'll receive from the 300 community members who'll lean out of their doors and windows to wave hello as you glide on by.
1-2 KICKASS Community FACILITATORS
Skill shares & reciprocity rings
WORLDWIDE NETWORK OF 1,000+ MEMBERS
*All pricing in USD | 1 month = 4 weeks| Enquire about our Program-Only pricing!
Want shorter? Want longer?
We're super flexible. You can travel with us for the amount of time that fits your schedule. Apply now and let us help you customize your travel plans!
Our troubleshooting, rose-drinking, karaoke-singing, and all-round kick-ass superhero facilitators are destined to become your new BFFs!
WORK REMOTELY.
LIVE YOUR BUCKET LIST.
MEET YOUR PEOPLE.
Apply now to become a member of our premier remote work and travel community.
Enter your details, then pick a time to chat with our Admissions Team over Zoom!