Channel your inner Laura Croft while you explore ancient temples, eat your fill of local "delicacies" and make regular escapes to some of SE Asia's best kept secret beaches
Optional Trip Start Dates
Join the fun for 2 weeks up to the full length of the trip starting on any of the following dates
The Cambodian Cultural Darling
From sweeping hillsides and rainforests, temples to floating villages, and zip lines to night markets, enter the bustling, culturally-rich city of Siem Reap.
Siem Reap is the gateway to the largest and oldest religious monument in the world, Angkor Wat. Take a break from the city and explore the truly intriguing and diverse landscapes of Cambodia. From waterfalls to national parks to butterfly farms—Cambodia has it all! Want to scratch your urban exploration itch? Siem Reap is ready for you to get lost in.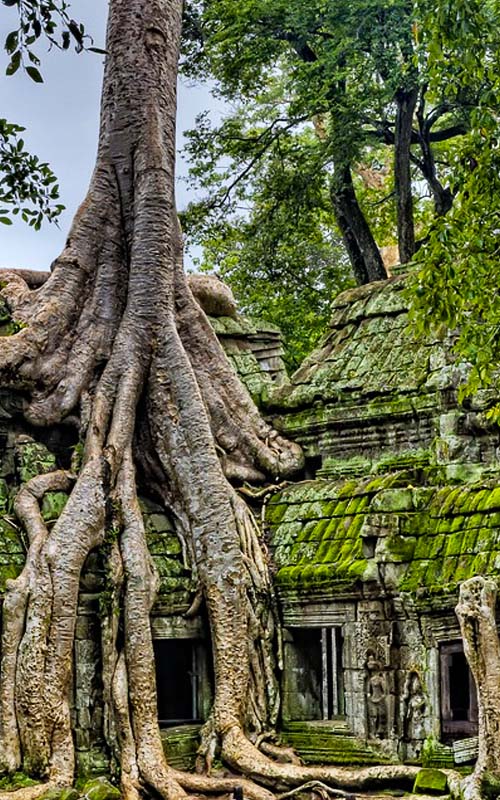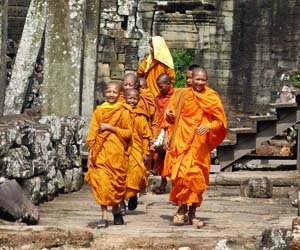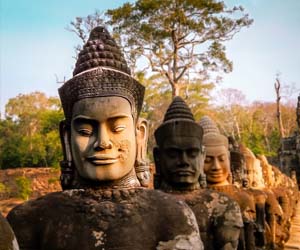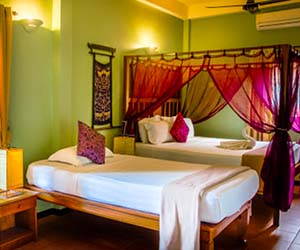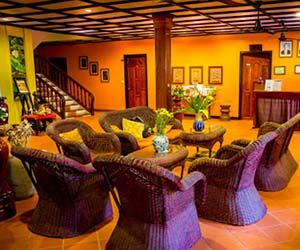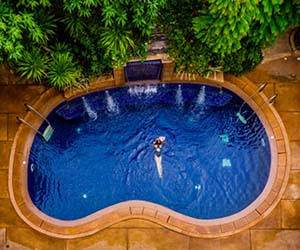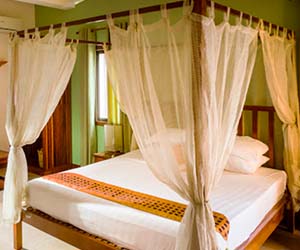 Get ready to explore Siem Reap in comfort. You'll be living in a well preserved colonial building, steps away from markets and culture. Renovated rooms with modern finishes, fully furnished and with bright spaces and fast wifi.
We're doing all the research for you so you can show up, settle in, and start living your best life. Plus a quick stroll away from coworking, because priorities.
Work it while you werk it
Time to talk about some perks of where we will work:
The wifi is fast and reliable. No worries here.
It's within a 15-minute walk to our housing. Buh-bye, wasted commute time.
You don't have to hear Sharon talk about her cats!
We've got everything you need to be productive: places for calls, nice chairs and desks, a well lit space, and more.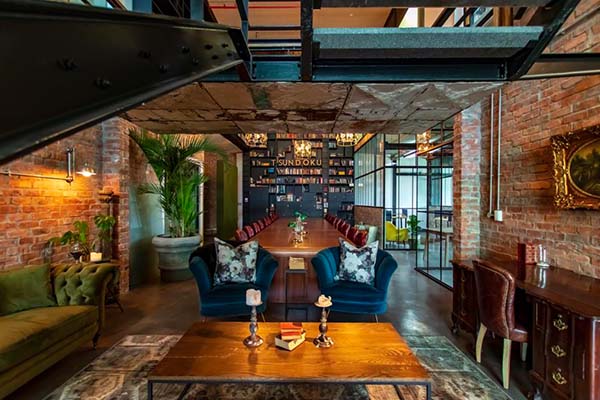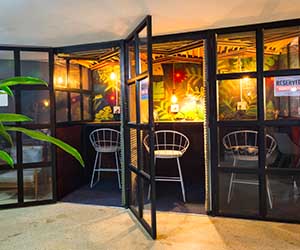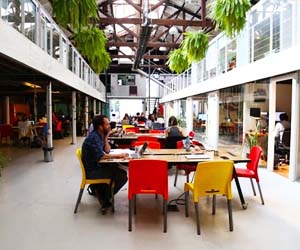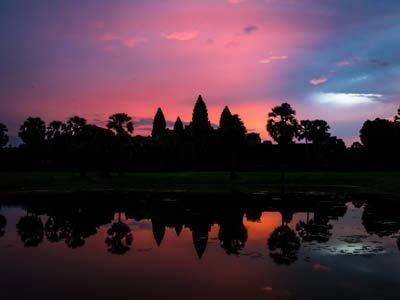 No visit to Cambodia is complete without a visit to Angkor Wat—a temple complex and the largest religious monument in the world, spanning a jaw-dropping 162 hectares (402 acres)! Consistently named one of wonders of the world, you'll have ample opportunity to go full Lara Croft and trek your way through a mystifying labyrinth of temples and ruins dating back centuries.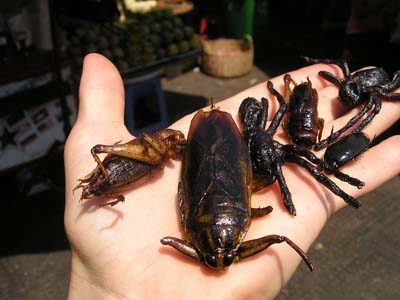 challenge your taste buds
A real Cambodian market has it all- from fried bananas to fried tarantulas. Put your senses into overload with the sights and spices at Psar Chaa, the old market area in central Siem Reap. It's packed to the rafters with all things practical, sentimental, and edible. And if you miss it due to work days or temple weekend tours, no fear, there's always the Angkor Night Market open till midnight every night.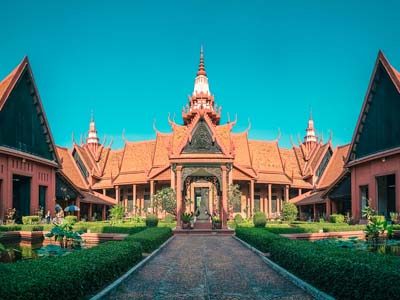 Decades have passed since the Khmer Rouge regime, but it's history lives on and it's important to know to gain full understanding of Cambodian culture. The Cambodian Landmine Museum aims to do just that and is a great place to educate yourself on the landmine situation past, present, and future and how it's affected the local people.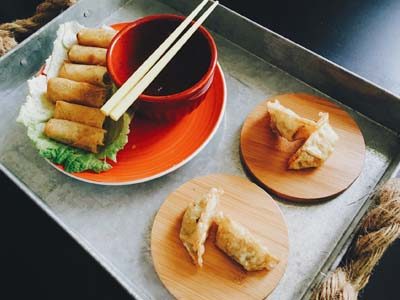 Situated between the culinary heavyweights of Vietnam and Thailand, Cambodia is often overlooked when it comes to food. But don't be fooled—Khmer cuisine with its huge emphasis on contrasts, will keep you coming back dish after dish. Think seafood crepes, coconut soup, beef dumplings, and pickled cucumber.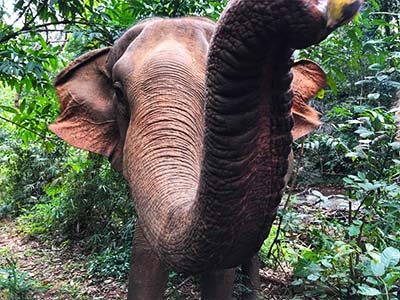 volunteer with the animals
One of the largest wildlife conservation centers in Cambodia, Angkor Centre for Conservation of Biodiversity, is in Siem Reap and focuses on rehabilitating otters, porcupines, and birds to be reintroduced into the wild. Plus, not far away is a butterfly sanctuary and conservation center. And of course, there are ample elephant sanctuaries to spend days living and volunteering besides several grey gentle giants.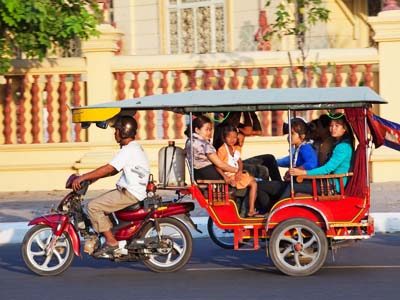 escape to beach in a tuk tuk
Tuk tuks are a quintessential way to see the sights as they are affordable, fast, and fun. In recent years, themed Tuk tuks have been popping up all over Siem Reap. You can get almost anywhere in the city for under $2 USD, and it's not much more to the beach! The pristine beaches of Cambodia are known for being quiet, clean and well preserved. The empty white-sand beaches are the ideal place to put your feet up.
Local Sim filled with data
2 Kickass onsite facilitators
weekly lunches and potlucks
Networking events with locals
goal setting & reciprocity rings
pay full amount by september 30
pay full amount by september 30
or book your spot with a refundable deposit of
Want shorter? Want longer?
We're super flexible. You can travel with us for the amount of time that fits your schedule. Apply now and let us help you customize your travel plans!
Our troubleshooting, rose-drinking, karaoke-singing, and all-round kick-ass superhero facilitators are destined to become your new BFFs. Meet our current facilitators and get ready to see some of them soon.
WORK REMOTELY.
LIVE YOUR BUCKET LIST.
MEET YOUR PEOPLE.
Apply now to become a member of our premier remote work and travel community.
Enter your details, pick a time to chat with our team, and get ready to work hard and travel harder with the best community out there.
Save money and time by booking a pre-planned itinerary or book one or more of our upcoming 2020 and 2021 trips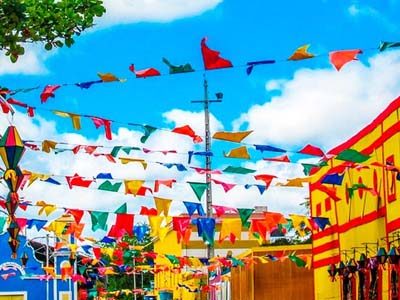 January 10 - April 17, 2021
$400 OFF YOUR FIRST MONTH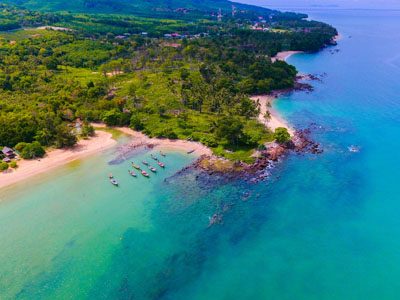 February 21 - May 15, 2021​
Kilifi | Koh Phangan | Siem Reap
$400 off your first month