Seven millennia of history, outdoor adventures & rich Balkan culture— all wrapped up in a modern & youthful city.
Optional Trip Start Dates
Join the fun for 2 weeks up to the full length of the trip starting on any of the following dates
Pack your walking shoes and practice your Banitsa order, because we're hitting the streets of Sofia!
Wide cobblestone boulevards, tons of history, an eclectic mix of architecture and easy access to some of the best nature across the Balkans — it's the off-beat destination you're bound to fall for.
Say goodbye to working solo on the kitchen counter. Come live differently with the crew in Sofia.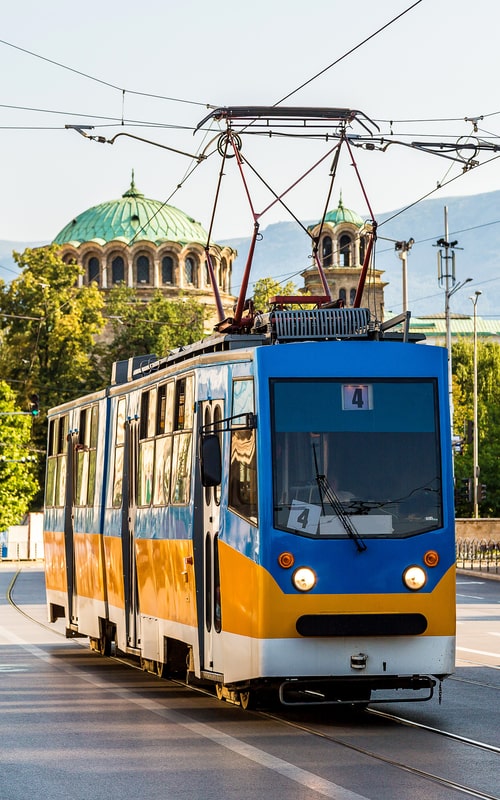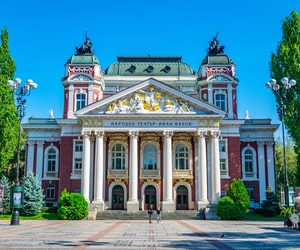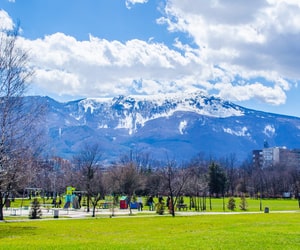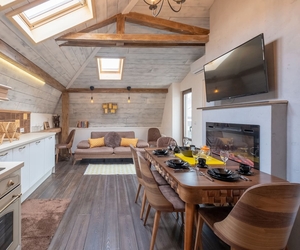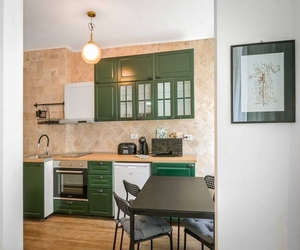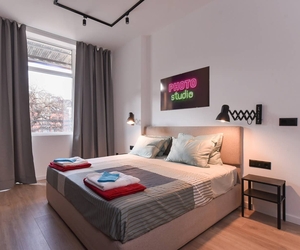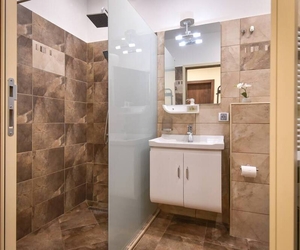 Right in center of the action
Charming and comfortable with modern finishes — you'll feel right at home the moment you step into your new digs. While this time around we'll be spread over shared apartments (studios, 2-bedroom & 3-bedroom units), you'll always have a private room to call your own.
We'll be staying right in the heart of Sofia's bustling centre, filled with manicured gardens, historic buildings and lively venues hosting theatre and concerts.
Tap those creative juices
Get you grind on in our premier coworking space, Gurko Panorama. Things to know:
The wifi is fast and reliable. No worries here.
It's within a 15-minute walk to our housing. Buh-bye, wasted commute time.
They host a ton of social events — most on the rooftop terrace with panoramic view of our 'hood.
We've got everything you need to be productive: private rooms, nice chairs and desks, great coffee, opportunities to meet incredible locals, and more.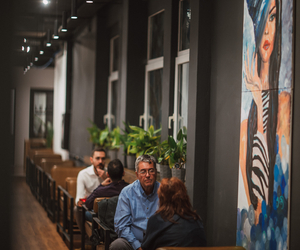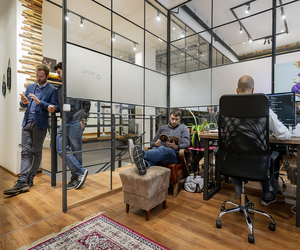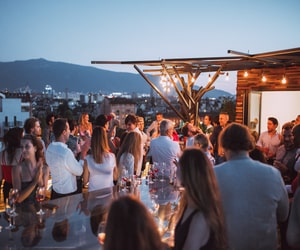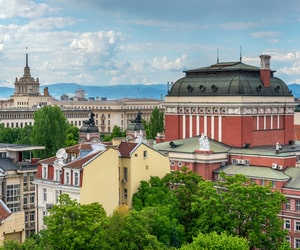 Just a few reasons you'll fall for this destination​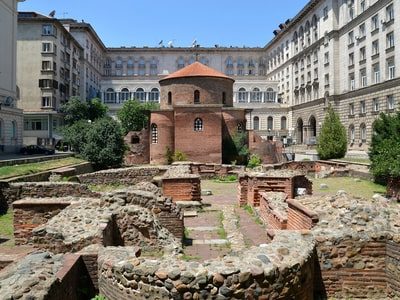 Sofia has a super rich history that spans seven millennia, making it one of Europe's oldest cities. While its ancient Roman ruins and picture-perfect monasteries tell fascinating stories of times past, the city's youthful and dynamic energy can be felt in the electrifying nightlife, modern galleries and trendy restaurants.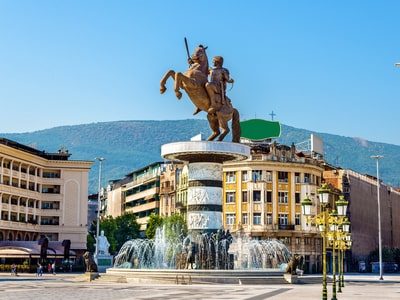 The Centre of the Balkans
Positioned smack bang in the middle of Balkan territory, Sofia is the perfect springboard to explore this hyper diverse and culturally rich region of Europe. Hit the road to North Macedonia's capital, Skopjie, or swing by the port city of Thessaloniki in Greece, or make a pit stop in Belgrade, Serbia — all of which are within just a few hours drive of the city.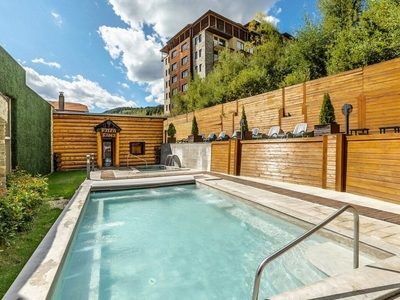 Too blessed to be stressed. Decompress and soak your worries away in the 700+ thermal springs across the country — the most in Europe after Iceland. Pack a weekend bag, and take a quick trip to Velingrad, Sandanski or the popular nomad hub, Bansko, all famous for their hot spring resorts, spas and hotels.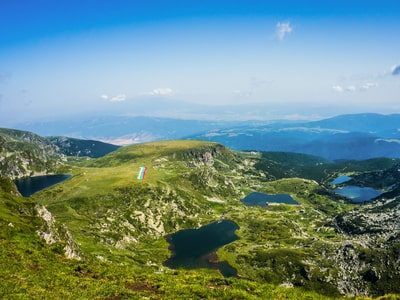 Sitting right at the foot of the majestic Vitosha, Sofia has some serious big mountain energy — making it an ideal base for the outdoors-lover or adventure seeker. We're talking convenient nature getaways in every direction, including a ton of rad hikes, cave, the seven Rila lakes, and access to the Balkans highest peak, Musala, at 2,925m.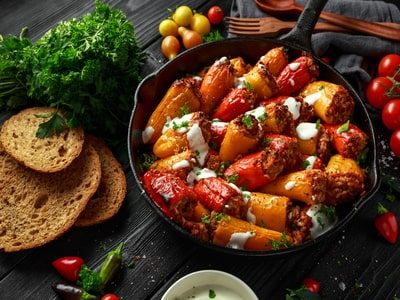 Balkan food gets a bad wrap — there, we said it. Firstly, there are so many different types of cuisines to explore within the Balkan genre. Secondly, restaurants in the region are super affordable, meaning that access to top-quality food experiences is totally attainable. And don't even get us started on the delightfully surprising traditional spirit that is Rakia...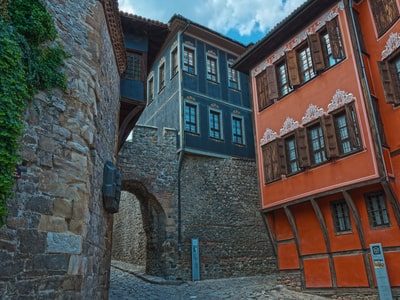 If you thought Sofia has history, brace yourself. Just an hour's drive away is the Bulgaria's cultural capital, the wonderfully charming Plodiv. This 8000 year old town, vibrant and colorful, is considered to be the oldest continuously inhabited city in Europe and one of the oldest in the world. It's truly a can't-miss.
Worldwide network of 1,000+ members
goal setting & reciprocity rings
weekly lunches and potlucks
Networking events with locals
Local Sim filled with data
1-2 Kickass onsite facilitators
Want shorter? Want longer?
We're super flexible. You can travel with us for the amount of time that fits your schedule. Apply now and let us help you customize your travel plans!
Our troubleshooting, rose-drinking, karaoke-singing, and all-round kick-ass superhero facilitators are destined to become your new BFFs.
WORK REMOTELY.
LIVE YOUR BUCKET LIST.
MEET YOUR PEOPLE.
Apply now to become a member of our premier remote work and travel community.
Enter your details, pick a time to chat with our team, and get ready to work hard and travel harder with the best community out there.