This ain't your average Digital Nomad's Bali
Bali is Better with Besties
No more awkward networking events
Bali is a no-brainer. The charming cafés, the yoga studios and the cascading rice terraces will draw you in for sure, but the best part of this trip, is experiencing it with a built-in community. 
Sure, Bali is known for its own "nomad" community, but when you've only got a month or two, it's best to fast-track the process and arrive, day one, with a vetted crew of like-minded peeps that you'll consider family after the first week.
We'll make it super easy for you to show up, be productive, and explore this incredible destination with new friends — without having to trawl Facebook groups for new buds or attend awkward mingling events.
Spirituality and culture in a jungle paradise
Ubud is Bali's cultural capital with a focus on art, music, dance and food! It's surrounded by jungles, rice fields, waterfalls and rivers, and less than an hour away from the hip surfing scene of Canggu, as well as the stunning mountain scenery of Mount Batur and the highlands. Inspiration, anyone?
We will be staying in the village  of Nyuh Kuning, a short stroll to the center of Ubud. The traditional village is home to some of the town's best-kept secrets, including hip cafes and delicious local restaurants, yoga and Pilates studios, spas and the must-visit Sacred Monkey Forest!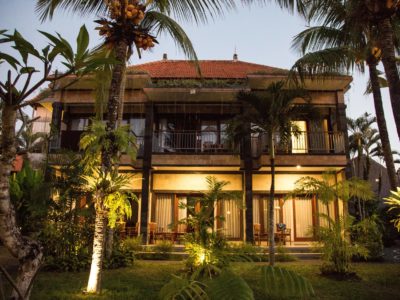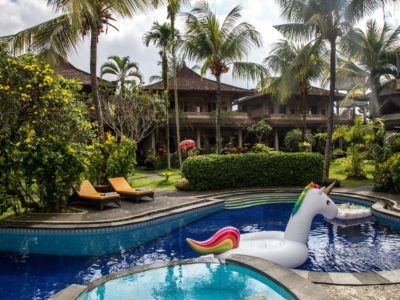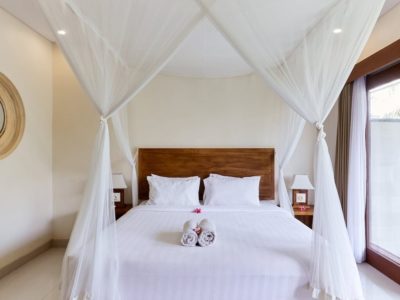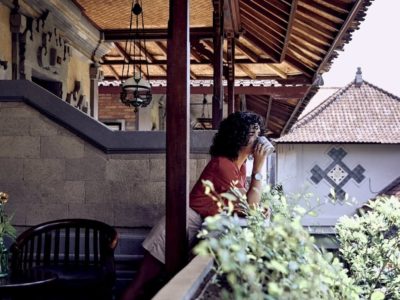 Bali-style, boutique coliving
Get ready to explore Bali in comfort. Grab your private room in our comfortable suites early, because the rooms will go quick. One of our kick-ass facilitators will be leading you in style, but there's also a 24 hour concierge and private pool, because priorities.
You'll be living a short walk or ride to our coworking space in a 20 bedroom compound, fully furnished with a communal kitchen, private pool, and work lounge.
Work, meet, and collaborate
Time to talk about some perks of our coworking space:
The wifi is fast and reliable. No worries here.
It's within a 15-minute walk to our housing. Buh-bye, wasted commute time.
You don't have to hear Chet from Accounting debate the merits of wet vs dry cat food!
We will be working at Outpost, one of the premiere coworking spaces in all of Asia. You can expect air conditioned working rooms (sometimes harder to come by in Bali than you would think) an outdoor working space, AND a pool! Best of all? It's open 24/7 and has an onsite café.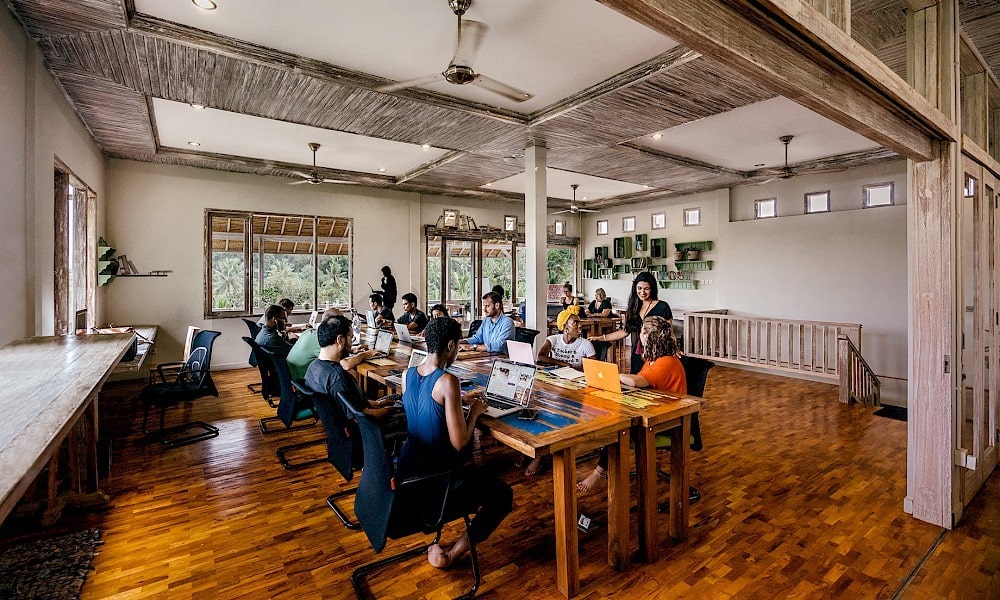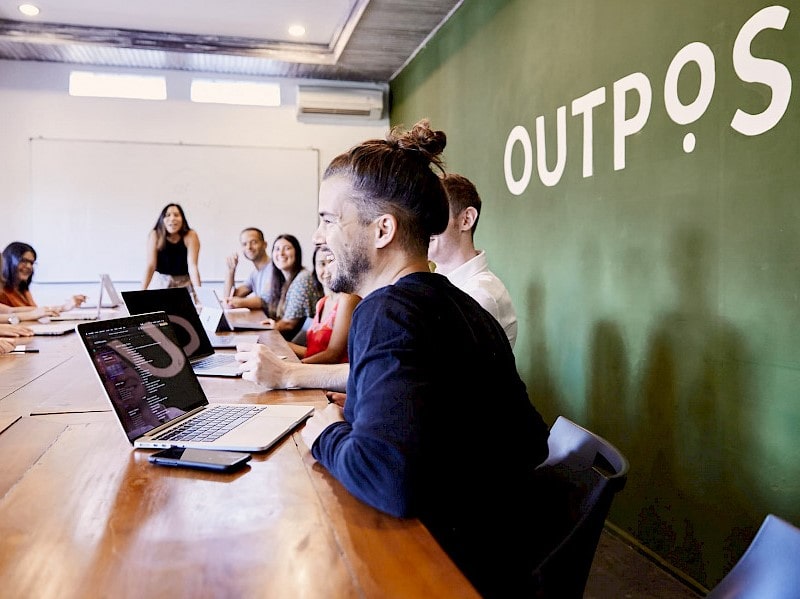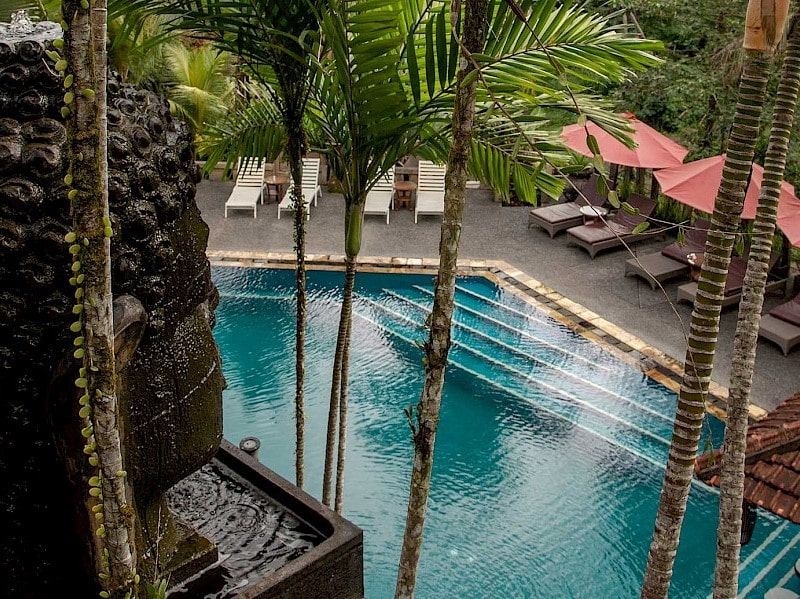 Just a few reasons you'll fall for this destination​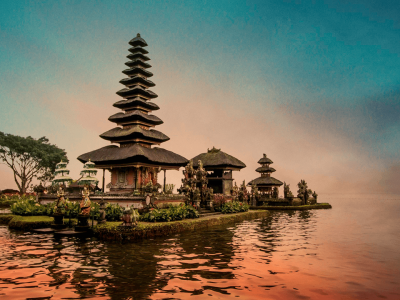 Ulun Danu Beratan is one of the most iconic temples on the Island and can be easily visited from Ubud. Perched on a lake with boating and surrounded by gardens with wild animals, this place is destined to become your next best Instagram shot.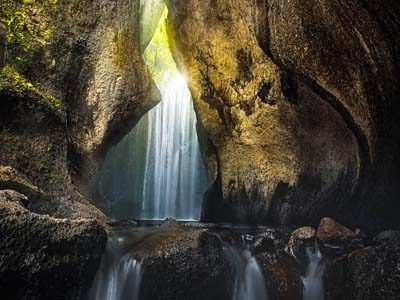 Recently discovered by travellers, Tukad Cepung Waterfall is one of the newest Bali gems. This is as close to nature as you can get! You will have to climb a flight of steps to get to this beauty, so gear up accordingly, but the rewarding view more than makes up for the workout climb.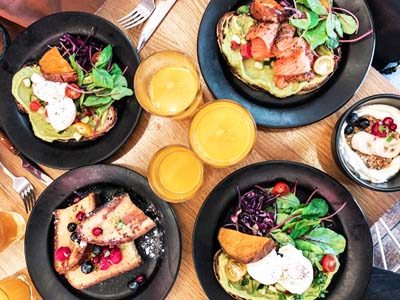 Vegetarians, vegans, plant-based curious, and lovers of clean eating, rejoice. You've never seen fresher fruit and veggies than in Bali. Meat eaters, Bali didn't forget about you - in fact, Bebek Betutu, or smoked duck, is a Balinese delicacy, as is Babi Guling, or suckling pig.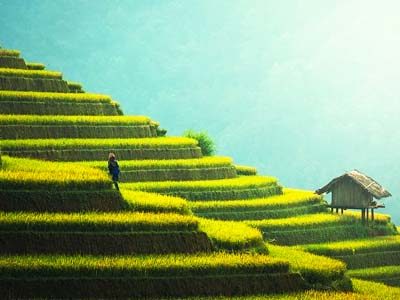 These famous rice field terraces are a UNESCO world heritage site and represent the basic Balinese philosophy of life that prioritizes harmony with nature, humans and with god.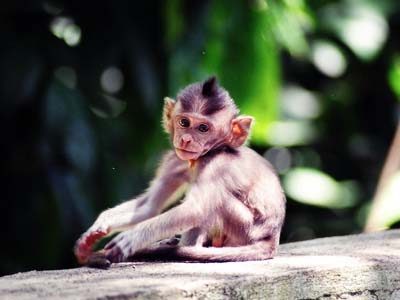 We all heard that monkeys can get really cheeky but that doesn't make them any less adorable. Ubud Monkey Forest has over 115 species of trees, is one of several forests inhabited by cute, grey long-tailed macaques and is just a short walk away from our housing. It's an experience, to say the least.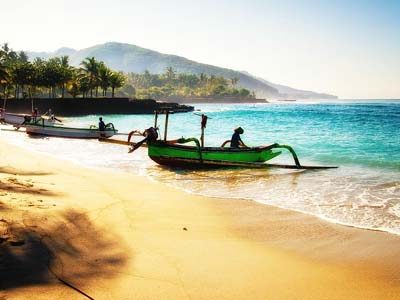 Anchors away, into the blue
Bali is considered the 'Amazon of the Seas' for its marine biodiversity. Over 600-species of coral, turtles and more than 2000 species of fish are waiting to be discovered. The dive game is unreal here.
Worldwide network of 1,000+ members
goal setting & reciprocity rings
weekly lunches and potlucks
Networking events with locals
Local Sim filled with data
1-2 Kickass onsite facilitators
*All pricing in USD | 1 month = 4 weeks| Enquire about our Program-Only pricing!
Want shorter? Want longer?
We're super flexible. You can travel with us for the amount of time that fits your schedule. Apply now and let us help you customize your travel plans!
Our troubleshooting, rose-drinking, karaoke-singing, and all-round kick-ass superhero facilitators are destined to become your new BFFs.
WORK REMOTELY.
LIVE YOUR BUCKET LIST.
MEET YOUR PEOPLE.
Apply now to become a member of our premier remote work and travel community.

If you have already traveled with us, email
Enter your details, pick a time to chat with our team, and get ready to work hard and travel harder with the best community out there.