A vibrant but laidback beach village, home to gorgeous beaches and ancient spirituality, on the jewel that is Sri Lanka
Sri Lanka's vibey hotspot
Lazy swaying palms, perfect beaches, and weekend train rides winding through misty mountains — Weligama is iconic. Nestled into the coast of Sri Lanka, this low-key gem is a sunkissed dreamworld, especially for the wannabe wave-rider. 
And if surfing isn't quite your thing, there are tons of other ways to feel the magic of this peaceful yet vibrant pocket of the world. Strap on a snorkel for some killer diving sessions, get horizontal on the beach or discover some of the incredible eateries, cafes, and boutiques that bring this place to life. We don't want to get too cocky, but dare we say Weligama Bay could be your new fave destination?
Add 4 weeks in Goa, India — Save $400!
Hit two iconic South Asian adventures, each iconic in their own right: one hippy hotspot on the golden Indian coastline and one mellow, Sri Lankan village known for its aromatic food, pristine beaches and swaying palms. Learn more about our trip to Goa here.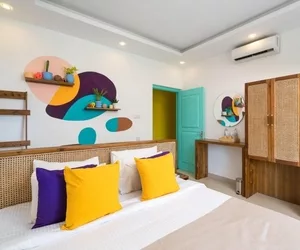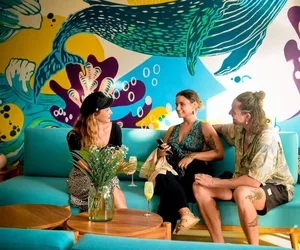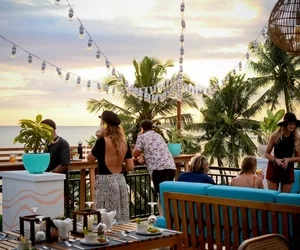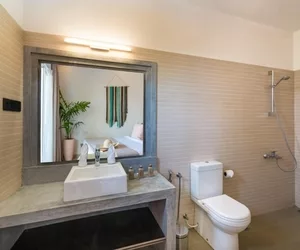 Mellow with modern finishes
We're pumped to be staying at Outpost, just a stones throw from the beach that gives Weligama its name. You'll have your own private oceanfront room with air conditioning. Plus, you have the option to upgrade your room and get a private balcony, perfect for EOD sunset sessions.
Start your say with a surf in the ocean, a dip in the pool or a coffee from the ground floor café. Now that's livin'.
*But thats not all.* Outpost is our all-in-one coliving and coworking space, meaning that getting to work is as easy as rolling out of bed and taking the stairs. Super comfy and super convenient.
Feel like getting some work done solo? NP. Every room is equipped with high-speed wifi, international plug points, and a spacious desk giving that private 'home' office vibe. 
And when you're done grinding, head to the on-site rooftop restaurant for a beer!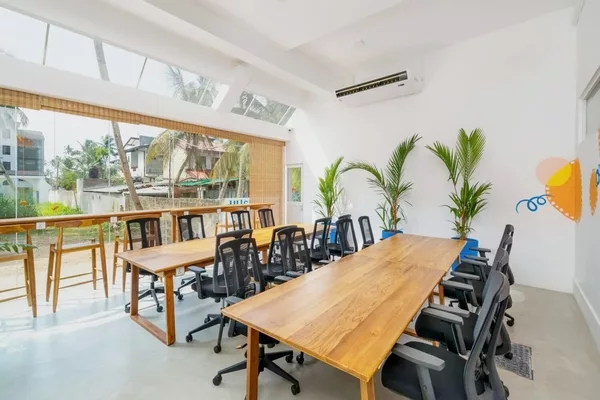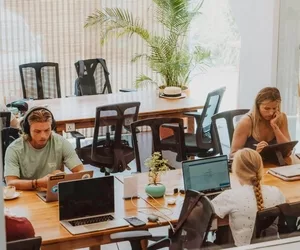 Just a few reasons you'll fall for this destination​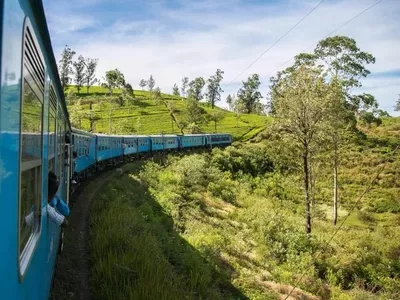 Spend a day — or weekend — winding through majestic mountains, lush green tea plantations, fertile valleys, and dense jungle — all from the cart of an old-fashioned railway train. For this activity, it's all about the journey. It's a spectacular way to see the Sri Lankan countryside, and it's gaining popularity. So best to get involved before it becomes tourist trap!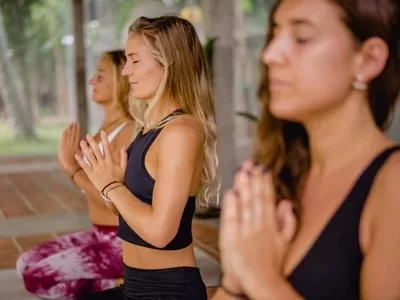 If yoga prepares one for liberation and enlightenment, Ayurveda can be thought of as a supplementing practice, that uses ancient traditions to maintain a healthy mind and body. The goal is to optimize one's physical and mental being to pursue life goals. Weligama is a mecca for this 5000+ year old ritual, and offers the real deal.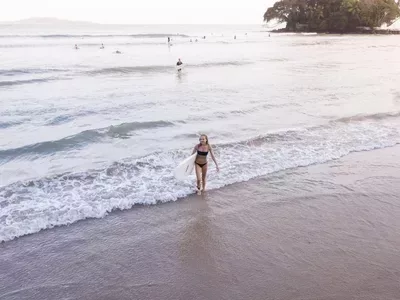 If there was one definitive, universal reason to make your way to Weligama, it's the surf. Conditions are almost always perfect which makes it the ideal beginners wave. Even if you're not looking to become the next Kelly Slater, but want to learn a new skill, or at least say you're able to get up on a wave, Weligama is the place you're looking for.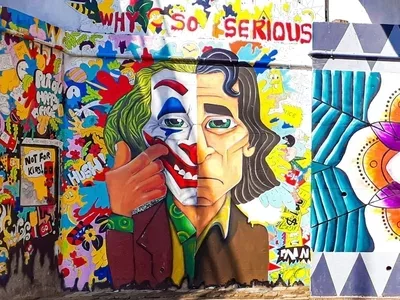 Just 15 min away from Weligama, is Mirissa — a small town known for its murals, graffiti, and street art. From three dimenional pieces that climb off the wall, to brightly colored peacocks and sealife, you can spend a wonderful afternoon wandering through the streets, hunting down the artistic treasures that decorate local hostels and guesthouses.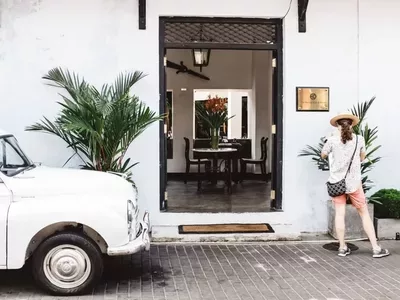 Once a trading port for exotic spices and goods, the old town of Galle is now open to explore, some 200 years later. Enter the walled remains of the fortress within, first built by the colonial Portuguese, to read stories of romance and immerse yourself in what is now part of the Sri Lankan history.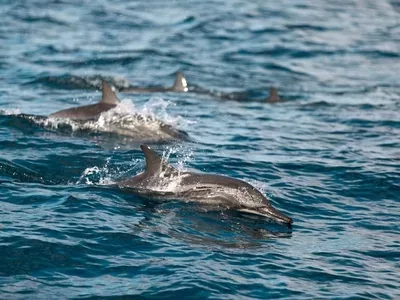 Wake up at the crack of dawn to witness the playful side of aquatic life in Weligama. The surrounding waters are known to present ideal conditions for whales and dolphins. In total, five kinds of whales (blue, bryde's, sperm, pilot and killer whale) and four kinds of dolphins (spinner, bottle nose, stripped, and Risso's dolphin) are known to be regulars in the area.
1-2 KICKASS Community FACILITATORS
Skill shares & reciprocity rings
WORLDWIDE NETWORK OF 1,000+ MEMBERS
*All pricing in USD | Enquire about our Program-Only options! (housing not included)
Want shorter? Want longer?
We're super flexible. You can travel with us for the amount of time that fits your schedule. Apply now and let us help you customize your travel plans!
Our troubleshooting, rose-drinking, karaoke-singing, and all-round kick-ass superhero facilitators are destined to become your new BFFs.
WORK REMOTELY.
LIVE YOUR BUCKET LIST.
MEET YOUR PEOPLE.
Apply now to become a member of our premier remote work and travel community.
Enter your details, then pick a time to chat with our Admissions Team over Zoom!