Hacker Paradise was created in 2014 by a coder and an entrepreneur. Casey and Alexey wanted to build cool tech with like-minded peeps, while living somewhere extraordinary.
From their first location in Costa Rica, they hosted beach hackathons, grew the business and built a small community. These original trips gave birth to the world's very first remote work and travel community.
They understood that a massive shift was underway, which would see people breaking free from the traditional life path of graduate –> work your butt off –> buy a house –> retire.
They saw energy and potential in gathering people together to live differently, travel differently, work differently. These entrepreneurial, non-conformist roots ground how we form our community, our trips, and our ethos today.
Troubleshooting, rose-drinking, karaoke-singing, and all-round superheroes, our kick-ass support staff are destined to become your new BFFs.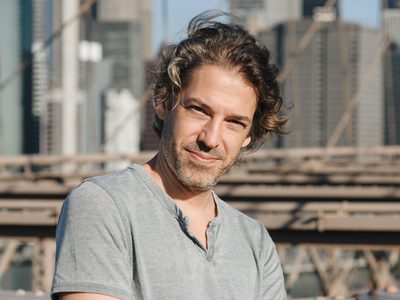 Bryan, the ship's captain, hails from the US but now calls Canggu, Bali, home. After completing a post-grad in International Business, he built a career connecting companies in developing countries with investors. Bryan has pounded the pavement from Shanghai to Jakarta & advised a few NGOs in Eastern Europe & South Asia along the way. 

In his personal time, Bryan has been known to foster a fair few rescue pups, and get pitted on local surf breaks.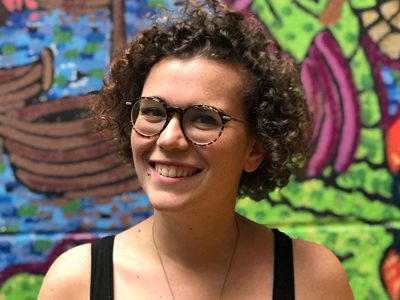 Sara, from Italy, joined Hacker Paradise as Community Facilitator after spending four years in rainy Belgium running one of the most active coworking space in Europe. With a background in Sociology, she loves being surrounded by people and help them to connect and create meaningful relationships.
Tea drinker by day, she never refuses a beer at night.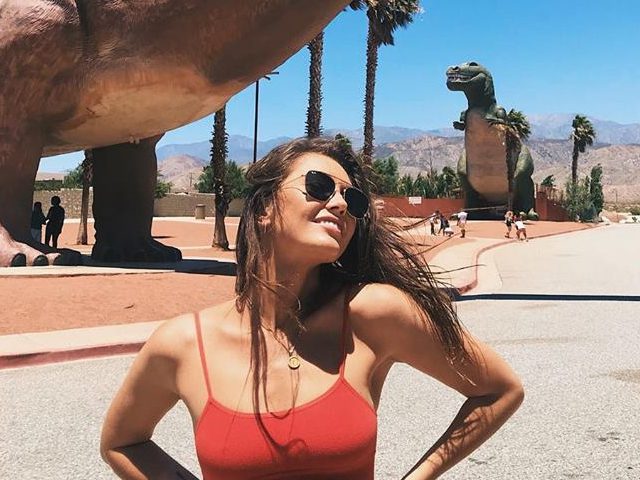 Michaela, a South African native, joined HP after traveling the world for two years doing operations and branding within the work-while-travel space. Prior to this, she was an active Criminologist working for the Australian government. 
When she's not hunting out the best speakeasies in a destination, Michaela is likely eating aged cheese somewhere with a good view.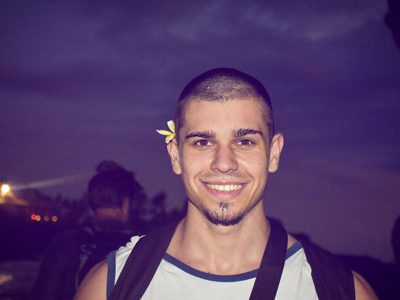 Boris has a background in International Business Management. Before joining HP, he worked briefly for ASML, the largest supplier of lithography systems in the semiconductor industry and Outpost, one of the best co-working spaces in Bali.
He has lived/worked/studied on 3 continents and travelled to over 20 countries in the last 4 years.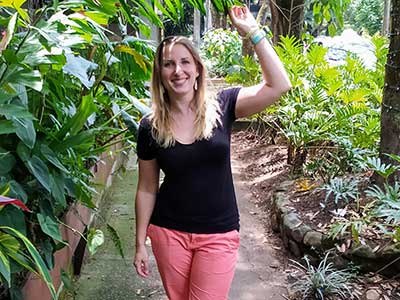 Marketa spent years freelancing as a custom travel manager in Prague, hiking and cycling tour guide around Europe and corporate English teacher. Before joining HP she backpacked around the world, ticking off bucket list items along the way. Ever wanted to live on a boat and learn how to sail and dive in the Caribbean? She'll tell you how.
And if you're looking for a coffee, beer or hiking buddy, look no further!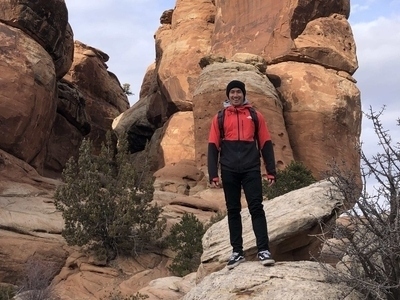 Juan was born and raised in Buenos Aires, Argentina after his family moved there from Hong Kong. Before joining HP, Juan spent 10 years working in the hospitality industry, while traveling the world. He has lived in 11 countries and speaks five languages. He loves to hang with the locals of whichever destination he's exploring, drink coffee, hike and catch sunsets.
Wanna practice your Spanish? This guy will teach you to speak the lingo with some real Argentinian flare.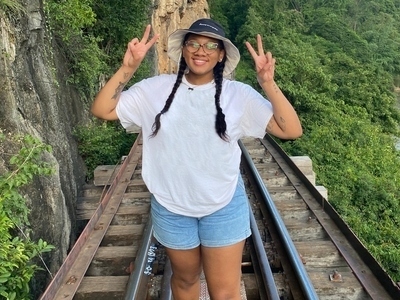 Though born in the US, Deana calls where ever she lays her hat "home". After spending 3 years in plumbing sales, she decided to go a different route. Most recently before joining HP, she spent 6 months teaching and volunteering in Thailand. She's passionate about giving back, spreading kindness and adventure.

Have any strange quirks? She has many. Never hesitate to be your most authentically weird self around her.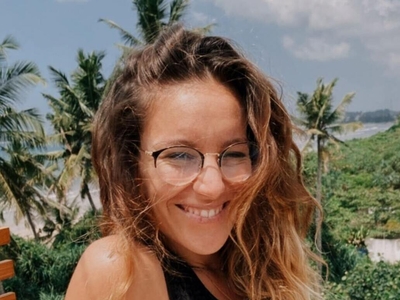 Sara is Italian, born and raised. Before joining HP she worked in Barcelona and then in Sri Lanka in a coworking/coliving space. She is really ppasionate about it! You'll find her energetic and always with a smile!
She enjoys traveling, trying new food and of course, cooking her favorite dishes.
Do you want to know how to make a good tiramisu? Ask her for the secret recipe! 😉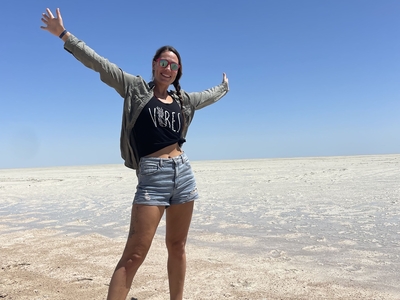 Sam hails from the east coast of the US and has been nomading the world since 2021. She started in accounting, but quickly realized the corporate game wasn't for her. Switching to the startup world, Sam found her love for bringing people together and watching the magic happen. Sam's laid back demeanor and quirky nature make it impossible for you to not feel comfortable spending time in her orbit. Do you want to learn how to do a headstand, question why our Hogwarts letter got lost in the mail, or geek out on stories of deep playa??? Sam's your gal!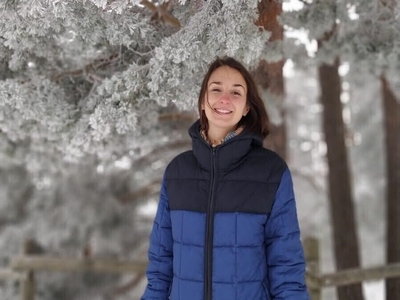 As soon as she finished school, Isabelle traded Germany for the open road and has since travelled across five continents with a carry-on backpack and an open mind. Along the way, she got a degree in tourism and took on almost every role in hospitality imaginable.People are what make each destination unique and memorable for her. She's always up to connect with you during a spontaneous hike, coffee date or city exploration!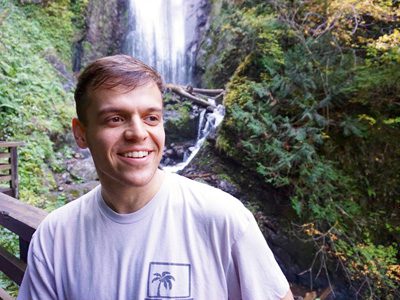 Casey is one of our founders! He started Hacker Paradise in 2014 after working remotely in Costa Rica and discovering a need for more community. Before starting Hacker Paradise, he spent a number of years in the startup scenes in Philadelphia and Tokyo.
He is the founder of the Gopher Gala, Recess Labs, and always has a new project up his sleeve.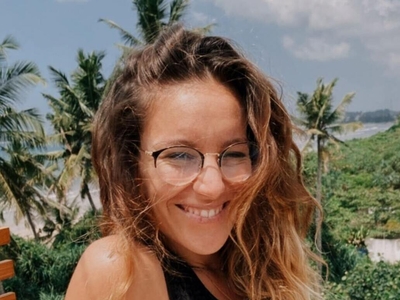 Sara is Italian, born and raised. Before joining HP she worked in Barcelona and then in Sri Lanka in a coworking/coliving space. She is really ppasionate about it! You'll find her energetic and always with a smile!
She enjoys traveling, trying new food and of course, cooking her favorite dishes.
Do you want to know how to make a good tiramisu? Ask her for the secret recipe! 😉