Hacker Paradise was created in 2014 by a coder and an entrepreneur. Casey and Alexey wanted to build cool tech with like-minded peeps, while living somewhere extraordinary.
From their first location in Costa Rica, they hosted beach hackathons, grew the business and built a small community. These original trips gave birth to the world's very first remote work and travel community.
They understood that a massive shift was underway, which would see people breaking free from the traditional life path of graduate –> work your butt off –> buy a house –> retire.
They saw energy and potential in gathering people together to live differently, travel differently, work differently. These entrepreneurial, non-conformist roots ground how we form our community, our trips, and our ethos today.
Troubleshooting, rose-drinking, karaoke-singing, and all-round superheroes, our kick-ass support staff are destined to become your new BFFs.
Casey is one of our founders! He started Hacker Paradise in 2014 after working remotely in Costa Rica and discovering a need for more community. Before starting Hacker Paradise, he spent a number of years in the startup scenes in Philadelphia and Tokyo.
He is the founder of the Gopher Gala, Recess Labs, and always has a new project up his sleeve.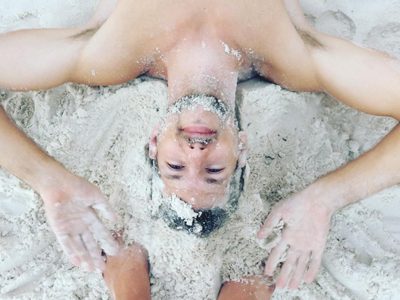 Spencer has a background in cognitive neuroscience. Before joining us, Spencer taught collegiate Korean, worked at Samsung HQ, and worked as a project manager at a healthcare tech company. He has lived abroad for 7+ years.
Spencer runs a Tinder consultancy for HP participants where a profile review costs you one glass of rosé.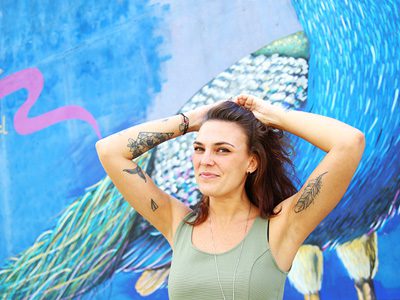 Renata co-founded two businesses in Brazil and a social project focused on startups. Passionate about building communities and collaborative environments, she's been working in this space for eight years before becoming Head of Program for Hacker Paradise.
She chases summer around the world on a quest to find the best ice cream.
Dani Dirks is a software developer, avid adventurer, sunset chaser, and purveyor of mischief. Before joining Hacker Paradise, Dani was a full-stack developer and UX designer for an ecommerce company in Northern California.
In her free time she writes and performs her own music, is the queen of HP karaoke and is strongly addicted to iced coffee and hot yoga.
Boris has a background in International Business Management. Before joining HP, he worked briefly for ASML, the largest supplier of lithography systems in the semiconductor industry and Outpost, one of the best co-working spaces in Bali.
He has lived/worked/studied on 3 continents and travelled to over 20 countries in the last 4 years.
Michaela, a South African native, joined HP after traveling the world for 2 years doing operations and branding within the work-while-travel space. Prior to this, she was an active Criminologist working for the Australian government. 
When she's not hunting out the best speakeasies in a destination, Michaela is likely eating aged cheese somewhere with a good view.
Sara, from Italy, joined Hacker Paradise as Community Facilitator after spending four years in rainy Belgium running one of the most active coworking space in Europe. With a background in Sociology, she loves being surrounded by people and help them to connect and create meaningful relationships.
Tea drinker by day, she never refuses a beer at night.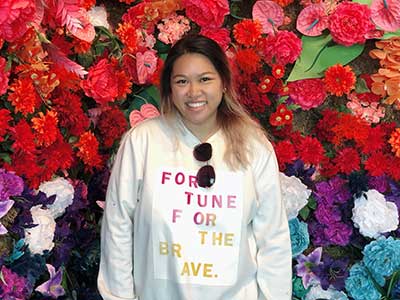 Amanda got bit by the travel bug early, hit 25 countries before 25, and hasn't stopped chasing sunsets or adventure since. She loves to play in the intersection of art, science, and tech and tries to high five at least one stranger a day.  She trails paint and confetti everywhere, regularly invites people to dance and sing in public, and will try anything at least once.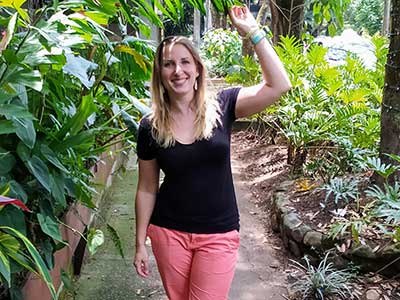 Marketa spent years freelancing as a custom travel manager in Prague, hiking and cycling tour guide around Europe and corporate English teacher. Before joining HP she backpacked around the world, ticking off bucket list items along the way. Ever wanted to live on a boat and learn how to sail and dive in the Caribbean? She'll tell you how.
If you're looking for a coffee, beer or hiking buddy, look no further!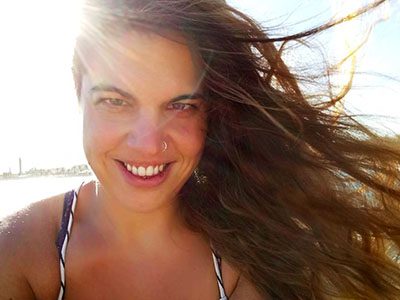 Kitti is an idealist keen to help make the world a better place. She cofounded a freelancer collective and two social enterprises, executed go-to-market strategies for startups, and traveled as a digital marketing consultant before joining Hacker Paradise.

Her best days are spent barefoot next to a bonfire.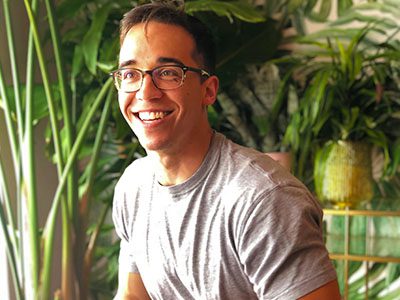 Will joined HP after working in a myriad of fields, including healthcare, romance fiction, journalism, hospitality, and film. His safe space is Google Sheets, but he's always ready to make you smile.
He lives to dance and eat the local breads. If you ever need a sober buddy or want to bust out a spontaneous trek, Will is your guy!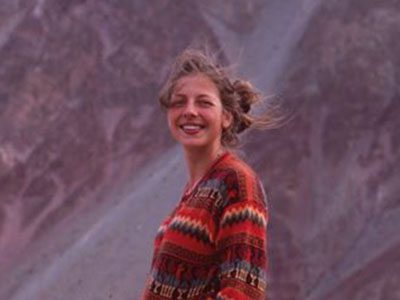 Lola is from a small village in Northern France. She's always dreamed about faraway and exotic lands and when she turned 18, the dream came true and her pursuit of adventures haven't stopped since. Besides roaming the world, Lola loves being outside, meeting people, and planning cool adventures. If you're not sure what to do with your weekend or next vacation, be certain that Lola will have tons of ideas for you!