We're a diverse group of creatives, engineers, academics, and entrepreneurs who work hard, play hard, and travel the world.
Nice things people have said about us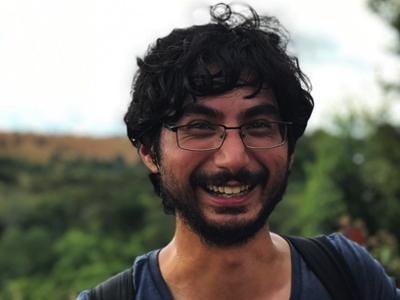 Game Developer, Australia
"I travel with HP mostly because of the community. HP brings together an amazing group of people who bring the travel experience to a whole new level."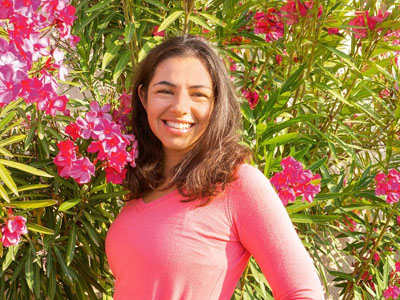 "I love the idea of working while traveling, and Hacker Paradise in particular is well organized and has a healthy work-play-explore balance."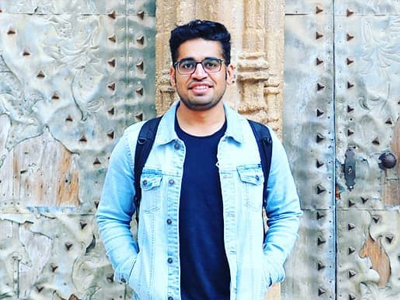 "HP is a wholesome program in every regard. From micromanagement to bigger logistical and operational details, the HP team is phenomenal."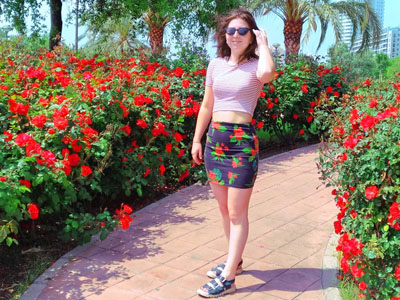 "The HP community is constantly inspiring me. Meeting these open, curious, creative innovators, challenges and encourages me to follow my dreams."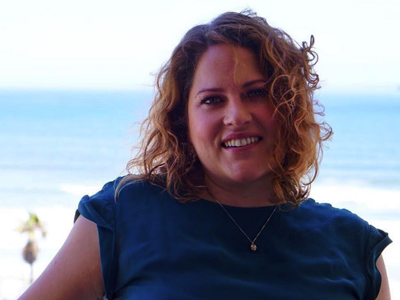 "I love the feeling of reuniting with friends (old and new) in a completely new corner of the world! I love how in HP you can make genuine and lasting connections across cultures, professions, ages, life values, languages, and just in general with people you would probably never meet in your "normal" life."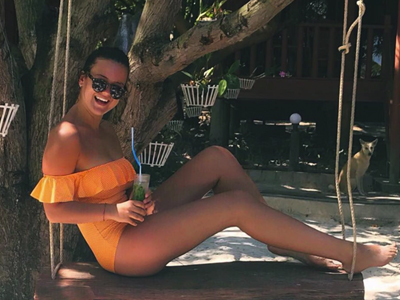 Growth Hacker & Editor, UK
"HP feels like one big extended family of awesome, like-minded people, and there's always something fun going on to get involved with. If you told me this time last year that I would be midnight skinny-dipping with sparkling plankton on a paradise island in the middle of December, it would have made the rain and snow a lot easier to deal with."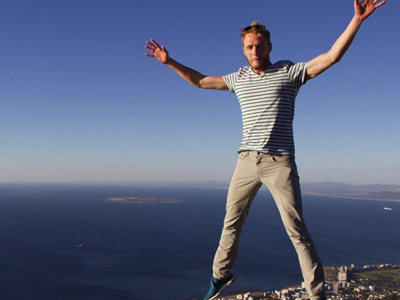 "HP helped me broaden my horizon on technology, get out of my comfort zone and work on something new in a new environment, with lots of very interesting new people. I keep coming back, once or twice a year, because HP for me is a great mix of work, social, exploring new places and to escape the cold and dark Dutch winters."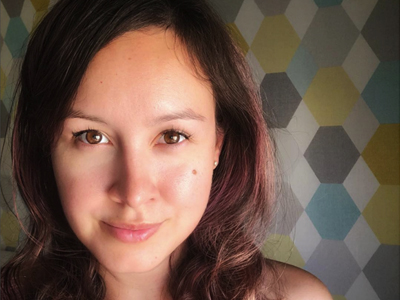 Nurse & Fiction Writer, USA
"HP has provided me with life-long friendships, new adventures and crazy stories to share, amazing networking opportunities, and the ability to have weekly educational sessions on interesting and varied topics. I highly appreciate the focus on professional growth and development while maintaining accountability for the projects we're currently working on."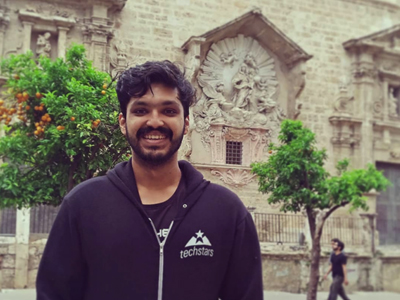 Software Developer, India
"As a backpacker I generally find it hard to travel and work because everyone around you is just exploring. HP solved that problem by taking care of the logistics and providing a curated community of highly motivated digital nomads."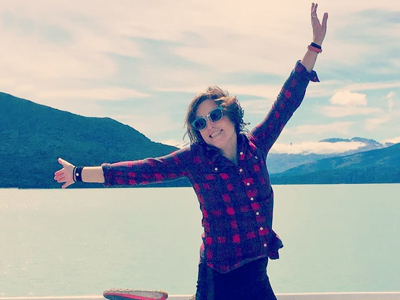 "I not only want to travel the world, I also want to grow my global community and refresh my passion for freelancing. I accomplished all of that on my first trip so came back for more!"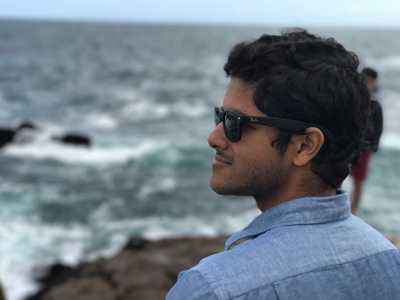 Entrepreneur & Writer, USA
"I was nervous about balancing productivity and fun while traveling abroad, but the HP community provides a perfect balance of structure and spontaneity. What really makes the whole thing work is the people."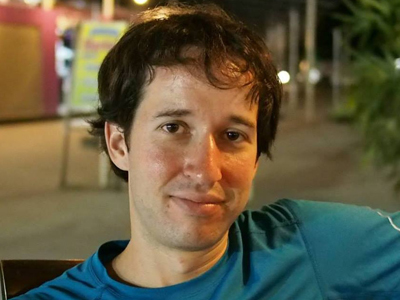 "Hacker Paradise is always a great group of people, and I've been 8 times I love it so much! I get to explore cities like Ubud, which I wouldn't normally go to."
Troubleshooting, rose-drinking, karaoke-singing, and all-round superheroes, our kick-ass support staff are destined to become your new BFFs.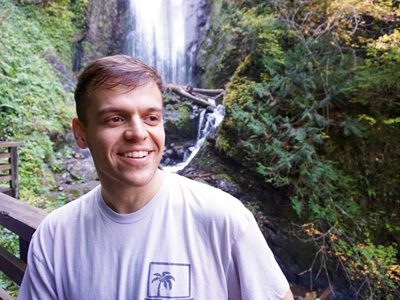 Casey is one of our founders! He started Hacker Paradise in 2014 after working remotely in Costa Rica and discovering a need for more community. Before starting Hacker Paradise, he spent a number of years in the startup scenes in Philadelphia and Tokyo.
He is the founder of the Gopher Gala, Recess Labs, and always has a new project up his sleeve.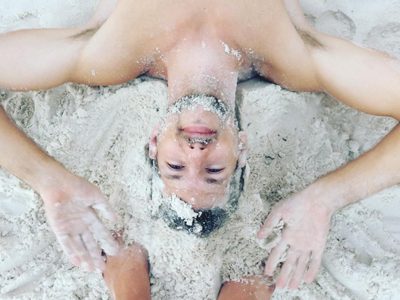 Spencer has a background in cognitive neuroscience. Before joining us, Spencer taught collegiate Korean, worked at Samsung HQ, and worked as a project manager at a healthcare tech company. He has lived abroad for 7+ years.
Spencer runs a Tinder consultancy for HP participants where a profile review costs you one glass of rosé.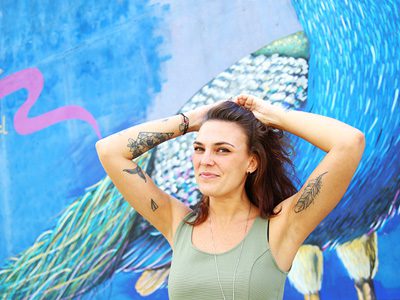 Renata co-founded two businesses in Brazil and a social project focused on startups. Passionate about building communities and collaborative environments, she's been working in this space for eight years before becoming Head of Program for Hacker Paradise.
She chases summer around the world on a quest to find the best ice cream.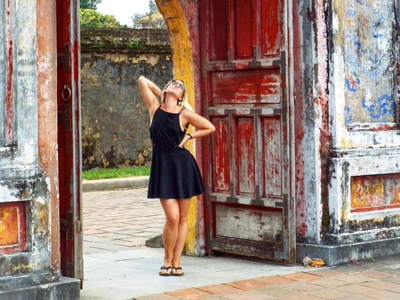 Head of Tech & Facilitator
Dani Dirks is a software developer, avid adventurer, sunset chaser, and purveyor of mischief. Before joining Hacker Paradise, Dani was a full-stack developer and UX designer for an ecommerce company in Northern California.
In her free time she writes and performs her own music, is the queen of HP karaoke and is strongly addicted to iced coffee and hot yoga.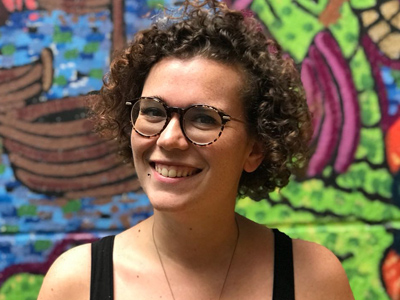 Head of Admissions & Facilitator
Sara, from Italy, joined Hacker Paradise as Trip Facilitator after spending four years in rainy Belgium running one of the most active coworking space in Europe. With a background in Sociology, she loves being surrounded by people and help them to connect and create meaningful relationships.
Tea drinker by day, she never refuses a beer at night.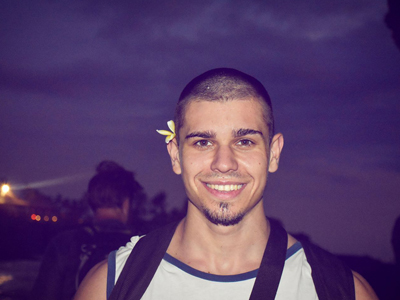 Boris has a background in International Business Management. Before joining HP, he worked briefly for ASML, the largest supplier of lithography systems in the semiconductor industry and Outpost, one of the best co-working spaces in Bali.
He has lived/worked/studied on 3 continents and travelled to over 20 countries in the last 4 years.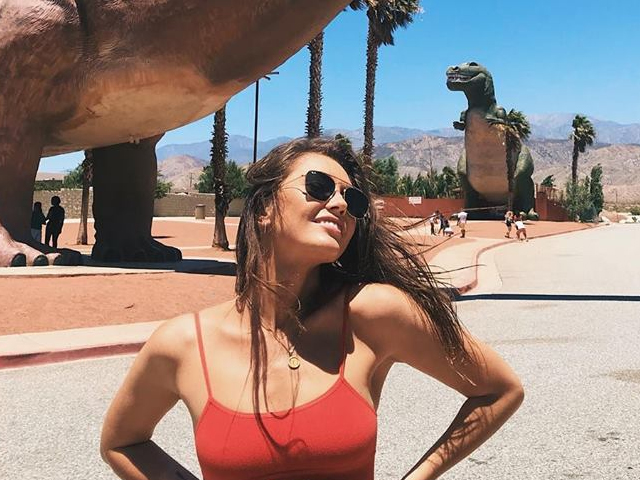 Michaela, a South African native, joined HP after traveling the world for 2 years doing operations and branding within the work-while-travel space. Prior to this, she was an active Criminologist working for the Australian government. 
When she's not hunting out the best speakeasies in a destination, Michaela is likely eating aged cheese somewhere with a good view.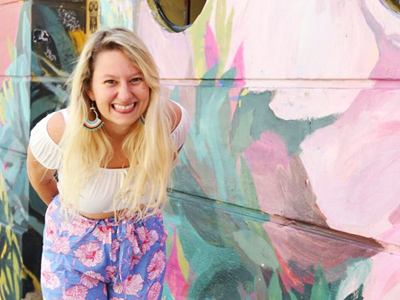 Head of Creative & Facilitator
Margaret's careers have ranged from the Victoria's Secret photo team to international food photographer. She's a self-taught ukulele star, watercolorist, and basket weaver. Join a trip with Margaret and expect all the beautiful photos of yo'self.  
When she's not keeping you up late with DMCs (deep meaning conversations), she can be found having solo dance parties to Britney Spears' first two albums on repeat.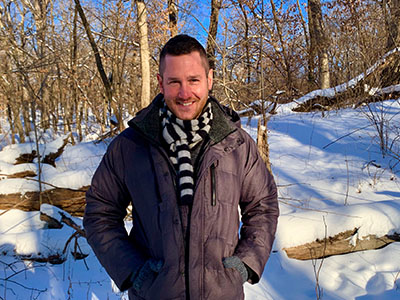 Brian has an eclectic background, including writing for the LA Times, instructing uni tourism courses, leading cancer survivors to Kilimanjaro & Everest base camp, launching a road trip business and a dumpling restaurant. He loves helping others discover the world and themselves.
He'll serenade you with some soft-ass folk tunes on guitar after enough drinks.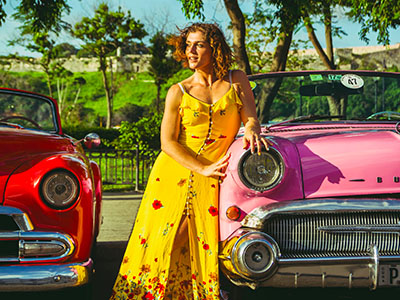 Vanessa has lived on three continents, visited over 35 countries, and worked creating custom travel excursions and personally running rough-and-tumble overland trips (driving an actual bus, ya'll).
She's a daily do-er of yoga (the sweatier the better), bonafide pickle fan, and lover of all things beachy. If you want to catch some epic sunsets, Vanessa is the one to follow!
If you've read this far, you've already mostly made up your mind.