SAVE 20% WHEN YOU APPLY BY EOD WEDNESDAY (11/29)
Enter your details, pick a time to chat with our team & make those Work-From-Anywhere plans official!
SAVE 20% WHEN YOU APPLY BY EOD WEDNESDAY (11/29)
This is your big chance to
Save now, Travel Throughout 2024!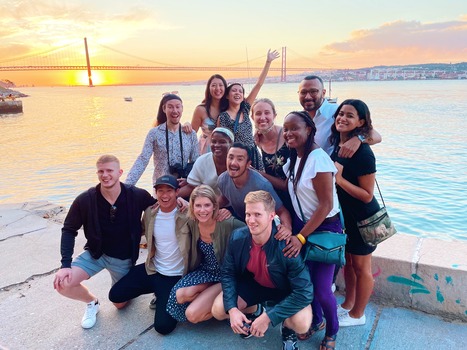 Yip, it's back — The Paradise Pass is your golden ticket to an Anywhere Work adventure of epic proportions. Your Pass will gain you access to the full Hacker Paradise experience in any of our 2024 destinations!* The best part? Your Paradise Pass is valued at 20% more than what you'll pay for it!
💸 Save 20% Now (starting at $1992 per pass!)
🗺 Pick your Paradise now or later
🎒 Travel when you're ready! 
✈️ Buy up to 12 passes!
Secure your Paradise Pass when you apply by EOD Wednesday, 29 Nov 2023, and redeem it when you're ready for the Work-From-Anywhere adventure of a lifetime! (T&C's apply) 
*

 The Paradise Pass cannot be redeemed for the Antarctica trip.
But that's not all! Hacker Paradise has teamed up with Unsettled to bring the HP community DOUBLE the trip options in 2024! Each Paradise Pass can be used on any 2024 Hacker Paradise trip* as well as any Unsettled adventure! Now, that's a Black Friday STEAL!
Handpicked community & locations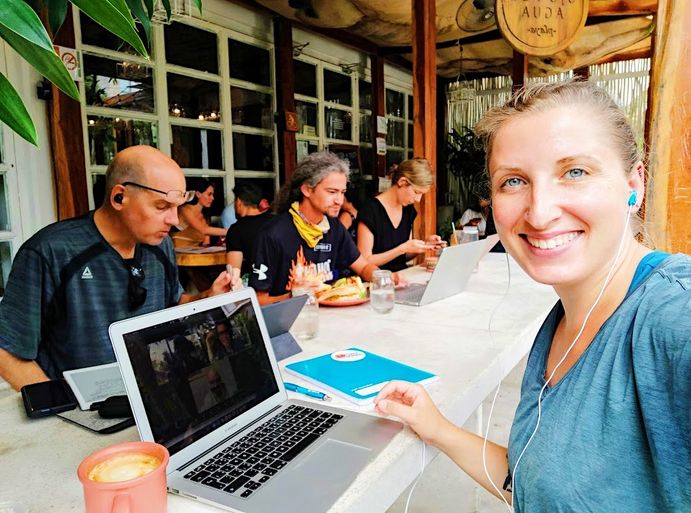 Our trips aren't just about easy travel or sweet housing. We offer unique experiences that are focused on community and building your network. We provide everything you need to be comfortable and productive as soon as you land, and pride ourselves in our handpicked community of movers and shakers, brilliant entrepreneurs, passionate explorers, and people willing to color outside the lines.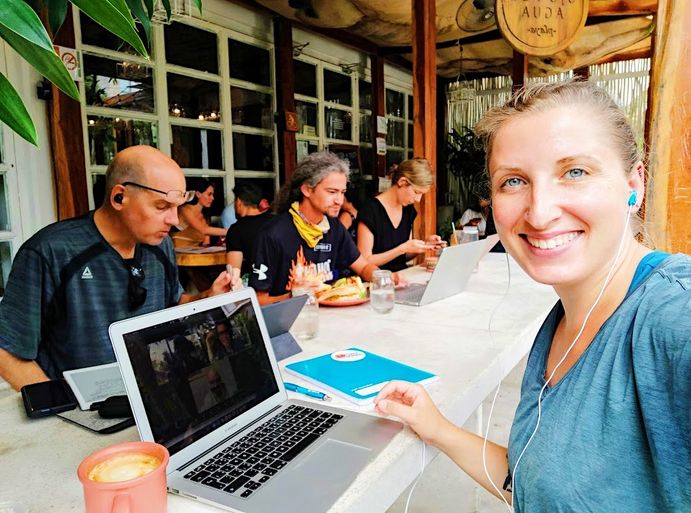 Work from dozens of inspiring locations
What's Included in the program
We make working while traveling easy peasy lemon squeezy.
An Engaged Travel community
Private Bedroom with Weekly cleaning 
Coworking Walking distance from housing
1-2 Kickass onsite facilitators
LOCAL SIM FILLED WITH DATA
Read what our community has to say
Lucy A.
Product Manager, USA
"I can't say enough great things about Hacker Paradise. After finishing a three month trip, I immediately signed up for two more trips. Long days at the stunning coworking locations are followed by evening adventures in various global hotspots- and after all of that, coming back to our private rooms in comfortable housing caps off a perfect, full day."

Sebastien A.
Crypto Educator, France
"Hacker Paradise is just the perfect way to get into digital nomadism. I was afraid it would not be compatible with my introversion and my need for personal space but it was quite the opposite: it got me to meet very interesting people and now I'm considering dropping my stuff and my apartment and join them every time they go somewhere I'm interested in."

Lianna P.
Entrepreneur, USA​
"We hiked a damn volcano, I was covered in monkeys multiple times + I got a ton of work done, including submitting materials for a certification I'd been putting off for a literal year. 10/10, cannot wait to join Hacker Paradise again soon."
Sign up for a 15-min video-call by EOD Wednesday, 29 Nov, with our Admissions Team to ask your questions & see if it's a fit both ways — obligation-free. (Remember to use code PARADISEPASS when signing up!)
There is no need to sign up for a call if you have already had a call with the Hacker Paradise Team. Email us instead at: [email protected]
---
If you decide to take the next step and join us on the road, you'll be invoiced to reflect the Paradise Pass promotion. See our T&Cs HERE. 
---
Pay within 1 week of your video call to lock in the deal.
---
Pick your destination in your own time (confirming your spot no less than 60 days before the trip start date).
---
Pour yourself a drink — YOU'VE GOT A PASS TO PARADISE! 
WORK REMOTELY.
LIVE YOUR BUCKET LIST.
MEET YOUR PEOPLE.
Use code PARADISEPASS to save 20% on your first trip when applying this week! (Ends EOD Wednesday, 11/29)
Use code PARADISEPASS to save 20% on your first trip when applying this week! (Ends EOD Wednesday, 11/29)