The tiny volcanic island that offers eternal spring, lush botanical gardens and hikes from charming little towns to black sand beaches.
"Covid-19 update: We are monitoring global events, travel restrictions & official recommendations and will provide timely updates." Learn more about our response to COVID-19 HERE.
Optional Trip Start Dates
Join the fun for 2 weeks up to the full length of the trip starting on any of the following dates
An enchanting natural paradise
Known for its delicious wine and heavenly climate, Madeira is a highly anticipated new addition to our schedule. Located on the northwest coast of Africa, the Portuguese island boasts dramatic and wildly unique landscapes; think rugged volcanic cliffs, rich greenery, pebbled beaches, and enchanted settlements along the Fajã River. With gorgeous restaurants and boutiques overlooking the busy harbor, it makes sense that this island was a vacation favorite for the like of Winston Churchill and Gregory Peck.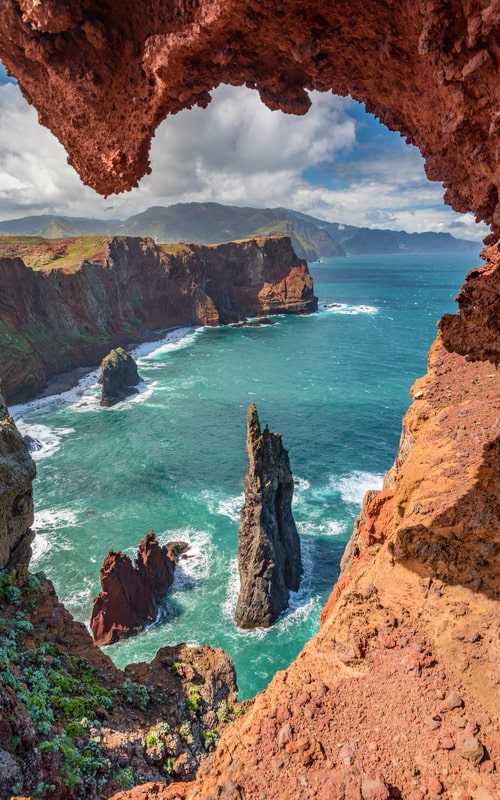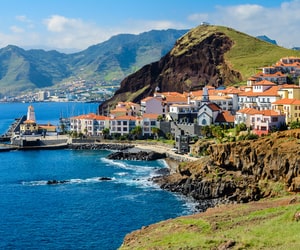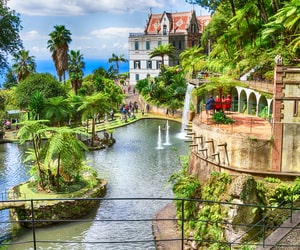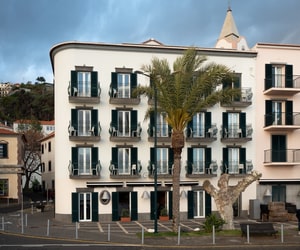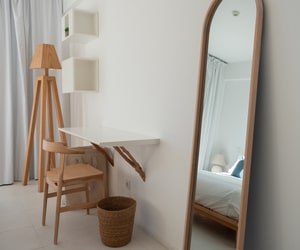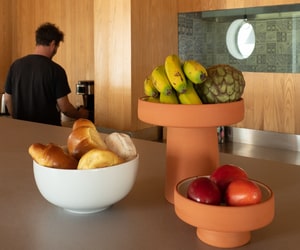 This time, we'll be setting up shop in Ponta do Sol, a 500-year-old town right on the waters edge. Your room comes with ocean views, desk and en-suite bathroom, plus you'll find a communal workspace, lounge, kitchen and laundry room within the building. This little corner of the island, surrounded by rugged cliffs and banana plantations, has recently been repurposed as a digital nomad village. Expect easy access to surf beaches, mountain hikes, and cute Portuguese cafés.
Work, meet, and collaborate
Time to talk about some perks of where we will work:
The wifi is fast and reliable. No worries here.
The newly renovated working space is in the same building as our accommodations. Your commute just became a roll out of bed.
Open the French doors to enjoy that cool ocean breeze while you work — 'cause you're just steps from the beach!
We've got everything you need to be productive: nice chairs and desks, a well lit space, and more.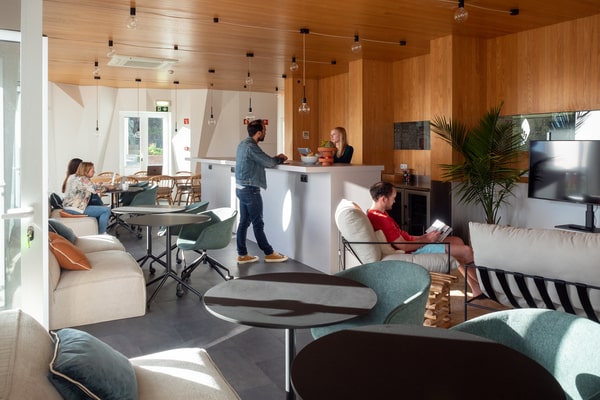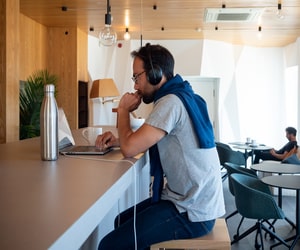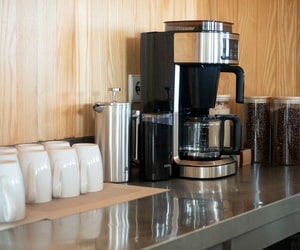 Just a few reasons you'll fall for this destination​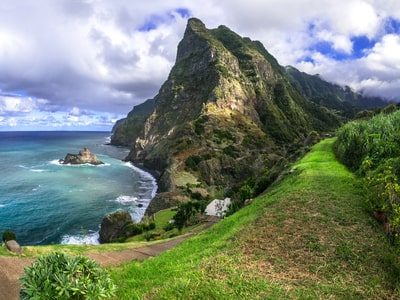 Come explore the island of natural wonders and eternal spring. Madeira is known for its natural diversity, magnificent views, dramatic waterfalls, misty valleys, and UNESCO forests of laurels. It's also a great spot for divers, hikers, ultra runners, surfers, paragliders, …and the list goes on!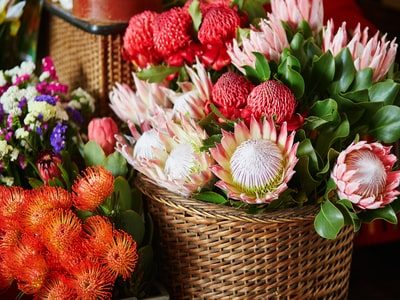 The annual flower festival brings the whole island to bloom, literally, with carpets of flowers covering streets in the capital, Funchal. Although we won't be there for it there's no escaping the lush garden of flower gods on every step.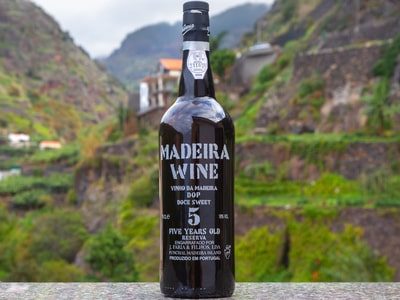 Ever heard of Madeira wine? This local specialty is a fortified type of wine, ranging from dry to sweet, has a long history and great appeal. There's a great story behind it, too, dating back to the Age of Exploration. History and wine tasting? Sim, por favor!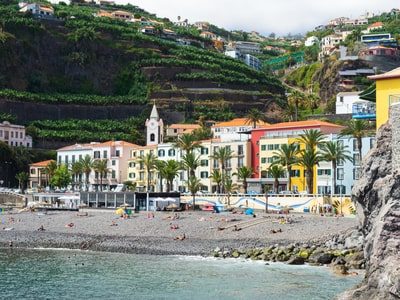 Ponta do Sol is the new emerging hub connecting locals and international community, with events, workshops, and growing start-up scene, and it's the hottest place on the island (pun intended). The picturesque coastal town sports a pebbled beach and historical centre, all embraced by breathtaking landscapes. Fairy-tale sunsets guaranteed!
There's always something going on on this tiny island. Festival that could compete with Rio? Celebrate local handicrafts and embroidery, rum and wine, fruit and sugar cane! There's even an onion festival but we get that it's not for everyone. Madeira is also famous for its fireworks show (Guinness record here!), 24hr dancing parade or cider and trout festival. Do we have to go on?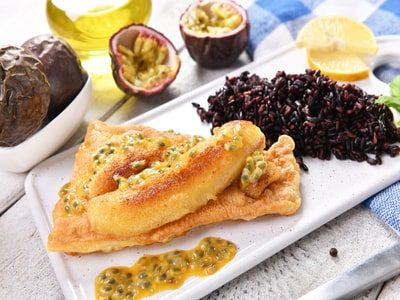 Small island, big food ride
We can't list all the yummy local dishes here (would be a loooong list) but we'll do our best to try them all! We're not leaving the island without tasting the Black Scabbard fish fillet, the traditional "espetada", marinated beef cubes barbecued on a laurel skewer, accompanied by "bolo do caco", madeiran bread served with garlic butter, and topping it off with the most popular dessert of the locals - queijadas.
Networking events with locals
Worldwide network of 1,000+ members
weekly lunches and potlucks
goal setting & reciprocity rings
Local Sim filled with data
1 Kickass onsite facilitator
Want shorter? Want longer?
We're super flexible. You can travel with us for the amount of time that fits your schedule. Apply now and let us help you customize your travel plans!
Our troubleshooting, rose-drinking, karaoke-singing, and all-round kick-ass superhero facilitators are destined to become your new BFFs.
WORK REMOTELY.
LIVE YOUR BUCKET LIST.
MEET YOUR PEOPLE.
Apply now to become a member of our premier remote work and travel community.
Enter your details, pick a time to chat with our team, and get ready to work hard and travel harder with the best community out there.