We believe in inclusivity and diversity across the board, no exceptions. We welcome you no matter your gender preference, race, religion, sexuality, body type, background or beliefs. We're part dreamer, misfit, and non-conformist.
We also recognize that living the Hacker Paradise life is a privilege that not everyone can access. We do our very best to keep our prices fair and have offered scholarships in the past.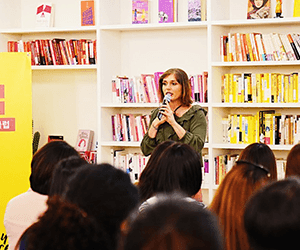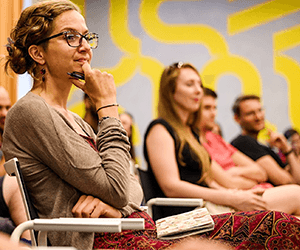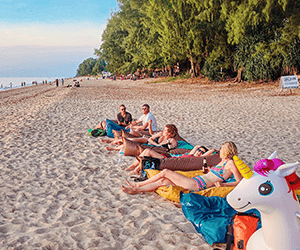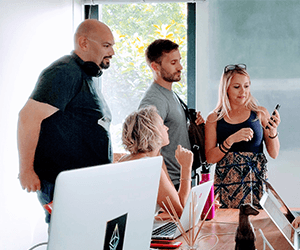 We believe in building a supportive community for each other in all the places we visit and experience. That means creating a safe, positive place where connectivity and belonging is nurtured.
When you come with us, you become part of the Hacker Paradise family. This is a lifetime membership and, just like your relationship with Aunt Gertrude, you can't get away from us, even if you try.
If you're not growing, you're dying.
We're a community of doers. We want to contribute to the world. Sometimes that means 12-hour days bringing our side hustle to life, and some days that looks like 4 quality hours working with our remote team, or staring into the distance dreaming up the idea for our new novel.
What's important to our community is that you want to work hard, and that you value what you're creating.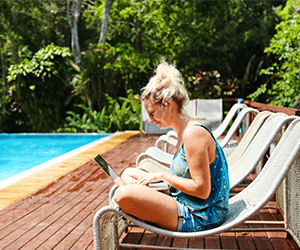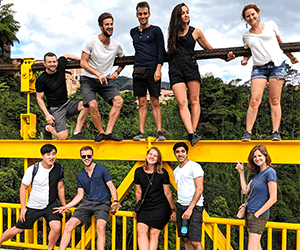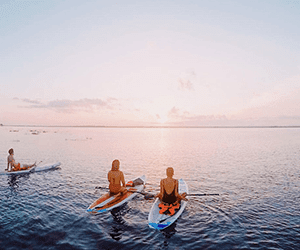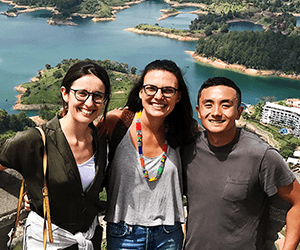 Don't worry, we're not about to get all kumbaya on you. We believe human brains and human hearts make great things when they come together, which is why we put an emphasis on sharing ideas, stories and projects at Hacker Paradise.
We've had HP-ers build apps together, start businesses together, travel the world together, and even get married and produce some pretty freaking adorable kids for all the Hacker Paradise aunties and uncles to spoil together.
Being part of Hacker Paradise is to make a commitment to be present, and to support one another.
Because life is too short! We're willing to take risks, to walk into the unknown (even if we're afraid), to explore this big, wild world.
Whatever flavor your adventure is: we're down with it. Wanna swim with the whale sharks? We'll grab our wetsuits. Need a buddy to go to the town's hottest gay nightclub? Pass the glitter. Want to walk through fire? We're behind you.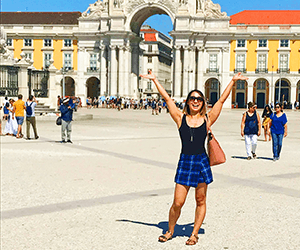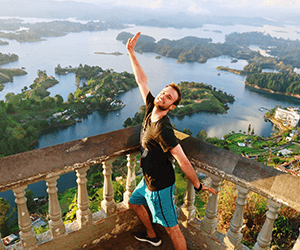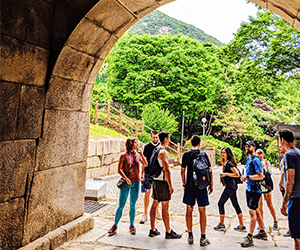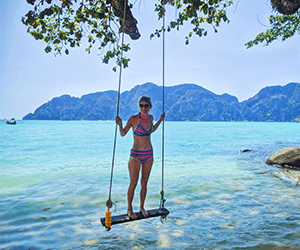 YAAAS KWEEEN. Like Ru Paul, realness is important to us. We champion open, honest communication and enjoy cutting through the bullshit.
We don't want you to have to pretend to be someone else. We want you to show up and be your whole self (even if you're not quite sure what your whole self is). Those who want you to be someone you are not can sashay away.
We're unabashedly progressive in our view on the world. We believe in a connected world and we believe we all have a role to play in moving forward as a global society.
We don't believe in partisanship, nationalism, or protectionism. We have a vision of what's possible, and it starts with kindness and connection.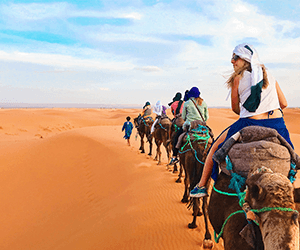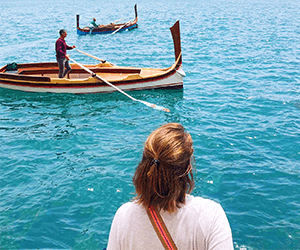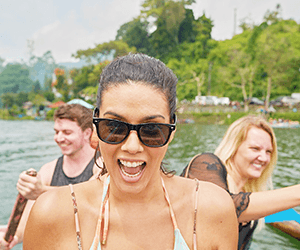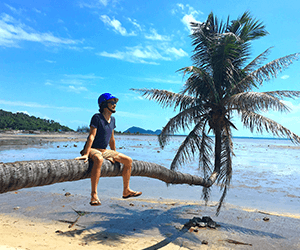 The poet Rilke said, "Where I create, there I am true."
We believe in empowering creative thought. Whether you're a coder or an author, an architect or an artist, we believe that creativity connects us to a sense of play and curiosity.
We're entrepreneurial, creative thinkers.
We believe in being active participants in the remote work revolution and, more than that, rebuilding the way society thinks about work, lifestyles, and how to form community.
We don't have all the answers, but HPers at the front lines trying to work them out, together.
WORK REMOTELY.
LIVE YOUR BUCKET LIST.
MEET YOUR PEOPLE.
Apply now to become a member of our premier remote work and travel community.
Enter your details, then pick a time to chat with our Admissions Team over Zoom!
Get off the 'gram and pack your bags.
Check out our upcoming trips to the world's hottest destinations. ​
Lima, Peru
September 3 - September 16, 2023
Cusco, Peru
September 16 - September 30, 2023
Kilifi, Kenya
September 24 - October 21, 2023
Pipa, Brazil
October 1 - October 28, 2023