April 7 - May 4 | May 5 - June 1, 2024
Those iconic rolling hills, decadent wine, truffles and starlit dinners featuring colorful Italian plates — we'll be romanticizing life to its full extent in Umbria, the green heart of Italy.
Optional Trip Start Dates
Join the fun for 2 weeks up to the full length of the trip starting on any of the following dates
Pasta + Wine + Good Time = Umbria
Bordering Tuscany, and home to the quaintest medieval hill towns you've seen in your life, Umbria, is one of our most highly anticipated trips. Known for it's delicious local cuisine, including locally foraged truffles, olive oil, pasta and spectacular wine, this trip is going to be feast-forward. Learn how to make pasta from scratch, or get clued up on the wine-making process while enjoying a home-cooked meal at our traditional countryside villa, overlooking green rolling hills. Ready to romanticize life with us? This Anywhere-work experience is going to be nothing short of an Italian dream.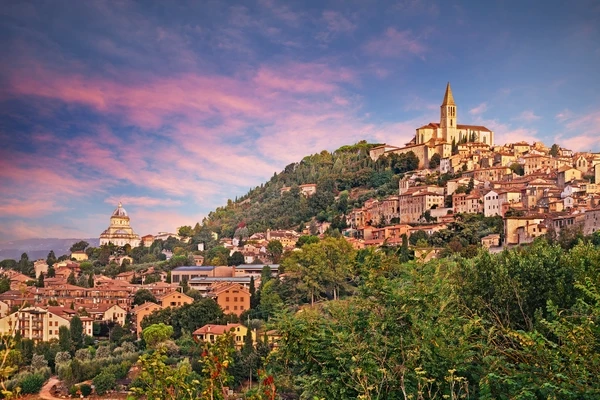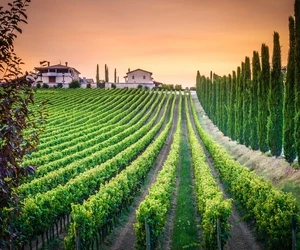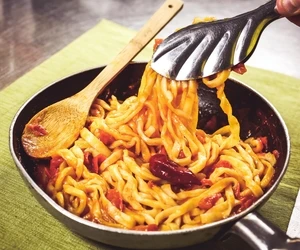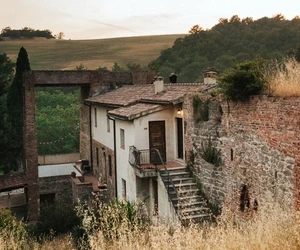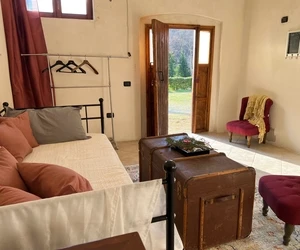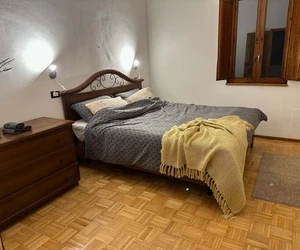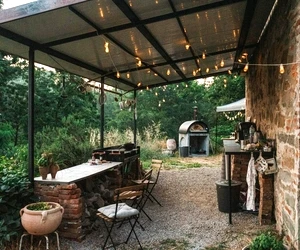 To complete the perfect Italian countryside picture, we'll be taking over an old stone terracotta factory, consisting of 1- and 2-bedroom apartments. We'll make food together in the communal outdoor kitchen, with a built-in pizza oven — obviously. We'll also likely end the day together at the common seating area, for afternoon Aperitvo or a strong pour of world class wine. 
Our spot is only 1.5 hours by train from both Rome and Florence and a 15min drive from Città della Pieve, full of bakeries and delightful restaurants. 
Work, meet, and collaborate
How many people can say they've worked from within an old terracotta oven room. Sure, it's been upgraded into a comfy coworking space, but the story is pretty awesome. A couple of perks:
We'll be using S

tarlink

wifi — an absolute treat for the region. This means is fast, reliable and consistent connectivity. No worries here.
It's on the same property as our housing. Buh-bye, wasted commute time.
We've got everything you need to be productive: nice chairs and desks, a well lit space, and more.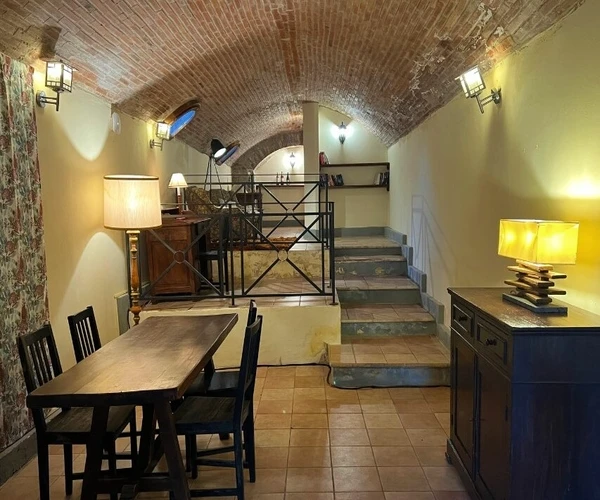 Just a few reasons you'll fall for this destination​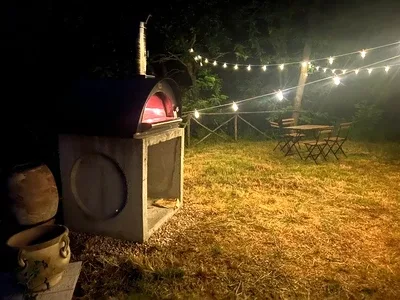 If we didn't enjoy weekly pizza nights in the Italian countryside, we'd be doing it wrong — catagorically. And not only will we be flexing our culinary skills, but we'll be doing it using premium ingredients sourced locally, including stracciatella di bufala and juicy tomatoes from the village, plus fresh rosemary straight from the bushes near our villa.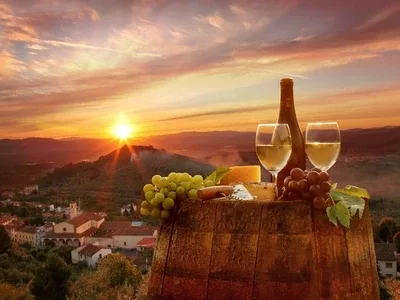 Drinking wine in Italy just hits different. It just feels so right. Get amongst it with wine tasting at Fontesecca, a local, family-owned winery on the border between Umbria and Tuscany. It specializes in small-batch wines from manual harvests without additives. The property boasts a breathtaking panorama of the surrounding landscape.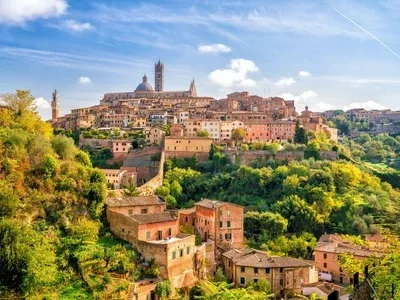 Umbria is a wonderland of historic medieval villages perched upon hilltops throughout the region. Stroll or bike to Città della Pieve, located on the Umbria/Tuscany border, over the hill from our housing. A little further away is the world-famous Siena, with its fan-shaped Piazza del Campo, and Gothic town hall.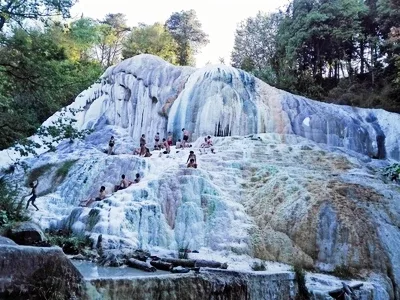 Nestled in the woods of neighboring Tuscany is a hidden hot spring. It's a little off-the-beaten-path, making it a quiet and serene experience without the crowds. Picture dramatic natural baths, cascading into one another. The combo of the lush forest, steamy water, and the cool spring air is truly magical.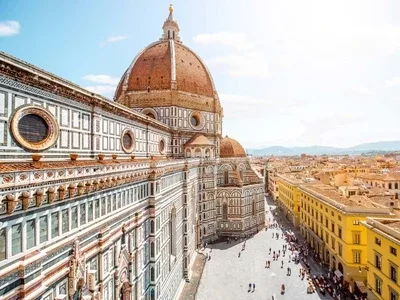 While this trip is at its core a countryside escape, it's not without access to, not one, but two of Italy's most spectacular cities. Pop over to Florence for the day, a 1-hour trip by car. Or head over to Rome for the weekend, an easy 2-hour train ride. We suggest carving out some time for both!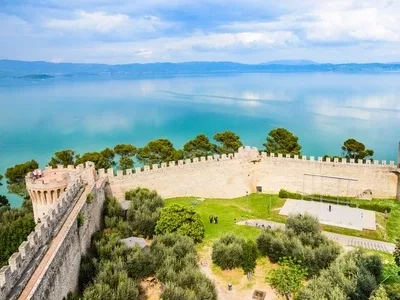 Step aside Como, there's another glorious lake we have our eyes on. 20min away from our coliving is the bellissimo Lago Trasimeno, the surface of which is decorated in white lilies. And the backdrop is equally as gorgeous — woodlands, sunflower fields, vineyards, olive groves and charming little towns to explore.
1-2 KICKASS Community FACILITATORS
Skill shares & reciprocity rings
WORLDWIDE NETWORK OF 1,000+ MEMBERS
*All pricing in USD | 1 month = 4 weeks| Enquire about our Program-Only pricing!
Want shorter? Want longer?
We're super flexible. You can travel with us for the amount of time that fits your schedule. Apply now and let us help you customize your travel plans!
Our troubleshooting, rose-drinking, karaoke-singing, and all-round kick-ass superhero facilitators are destined to become your new BFFs.
WORK REMOTELY.
LIVE YOUR BUCKET LIST.
MEET YOUR PEOPLE.
Apply now to become a member of our premier remote work and travel community.
Enter your details, then pick a time to chat with our Admissions Team over Zoom!