April 7 - May 4 | May 5 - June 1, 2024
A medieval UNESCO town framed by majestic mountains with high speed wifi to boot! See why we are excited about this Montenegrin locale!
Optional Trip Start Dates
Join the fun for 4 weeks up to the full length of the trip starting on any of the following dates
The fortified city of Kotor, a UNESCO World Heritage site, fuses the charm of a medieval realm with the call of an Adriatic paradise. Here, every cobbled alley reveals a new restaurant or bar to explore.
Dine in cozy Perast, a quaint fishing village where every meal is served with a side of stunning vistas. Ascend to the St. John Fortress, where each step rewards you with views more breathtaking than the last. And how about taking a break from work with a sailboat ride across Europe's most enchanting "fjord"?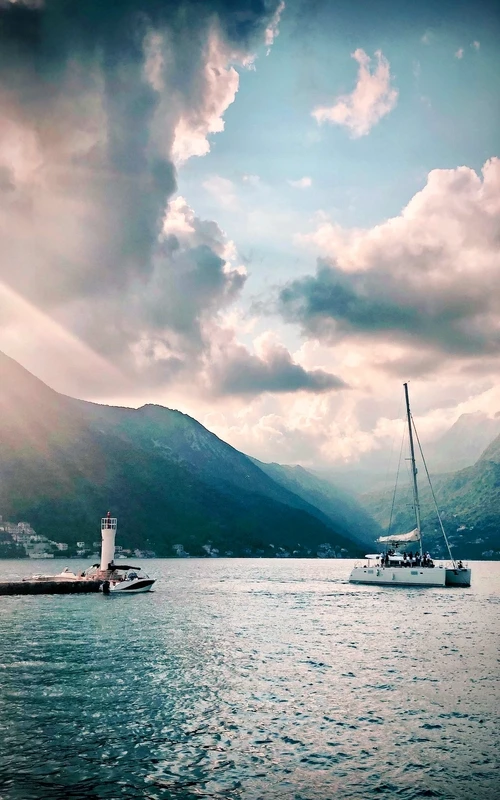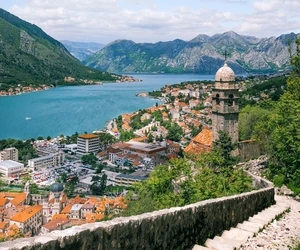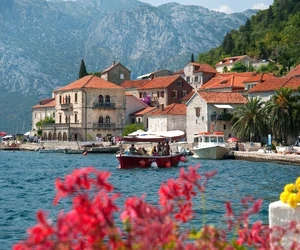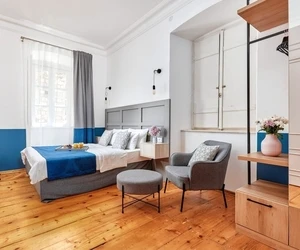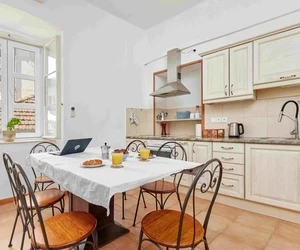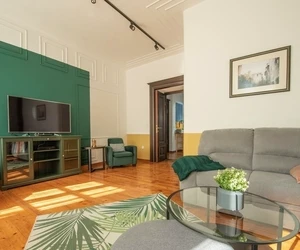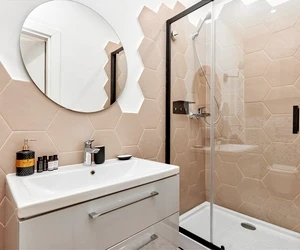 Each comfortable, beautifully finished room comes with a dedicated desk and chair, ensuring you're always video-call ready.
Prepare your favorite dish in one of three fully-equipped kitchens, or whip up a quick snack in our handy kitchenette.
Relax knowing that our on-site laundry has you covered, and revel in the always-fresh ambiance with daily communal area clean-ups and weekly room refreshers. Whether you fancy some alone time or yearn for spirited conversation, we've got two lounge areas in the main building waiting for you.
Work, meet, and collaborate
Time to talk about some perks of where we will work
:
Lightning-fast 80 Mbps internet. Stream, download, and connect without a glitch.

Forget lugging around tech. Rent monitors at just 40€/mo, ensuring you have your ideal setup.

Sit comfortably as you conquer deadlines, thanks to the space's comfy chairs.

Skip the commute, our space is on-site!
We've got everything you need to be productive in an unbeatable location at the heart of Kotor.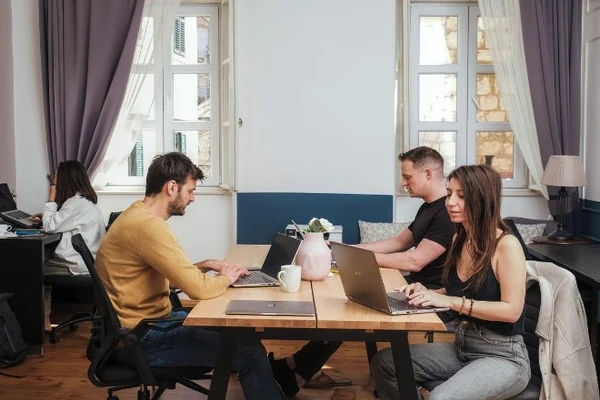 Just a few reasons you'll fall for this destination​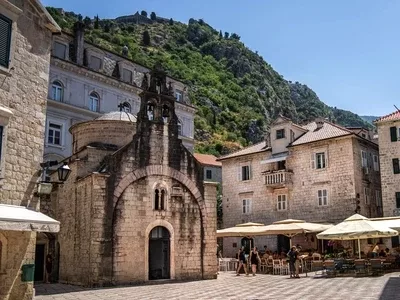 Labyrinthine alleys, stone-crafted buildings, and preserved fortresses, Kotor is a treasure trove for history buffs and admirers of all things medieval. The Old Town's fortress walls are a testament to bygone eras. Kotor's status as a UNESCO World Heritage site makes it a bucket list no brainer!
Dubbed the "southernmost fjord in Europe", the Bay of Kotor is nothing short of mesmerizing. With its crystal-clear waters reflecting the towering limestone cliffs, it's a haven for sailors, kayakers, and dreamers alike. Find your perfect spot, perhaps in the secluded Prcanj or the lively Dobrota, and let the bay's magic wash over you.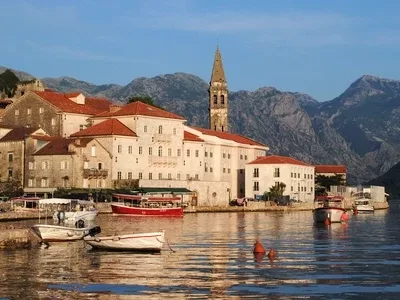 A tiny yet majestic gem, Perast beckons with its postcard-worthy vistas and delicious seafood served right on the seafront. As you munch on the day's catch, let the gentle waves and island views of Our Lady of the Rocks and St. George lull you into pure tranquility.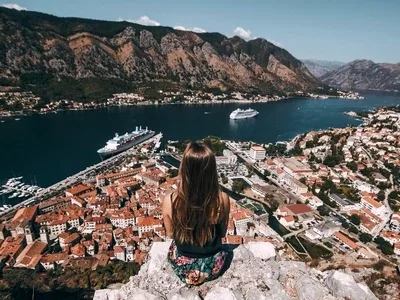 The hike to the St. John Fortress is more than just a trek; it's an ascent into the clouds, offering panoramic views of the town and bay below. Whether you're taking a break from work or seeking a daily dose of adventure, this hike promises to rejuvenate your spirit and get your heart pumping.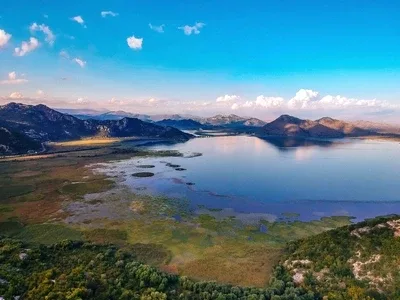 Just an hour's drive, and you're transported to the serene beauty of Lake Skadar. This vast freshwater lake, adorned with lily pads and teeming with birdlife, offers an ideal setting for boat rides, nature gazes, and candid picnics. Don't forget to bring your camera!
Craving a change of scenery? Kotor's prime location gives you access to some of the most riveting nearby locations for weekend adventures. Visit Budva for lively beaches and nightlife, or take a serene drive to the royal capital of Cetinje to explore Montenegrin history. These easily accessible destinations make Kotor the perfect base for a digital nomad hungry for diverse experiences.
1-2 KICKASS Community FACILITATORS
Skill shares & reciprocity rings
WORLDWIDE NETWORK OF 1,000+ MEMBERS
*All pricing in USD | 1 month = 4 weeks| Enquire about our Program-Only pricing!
Want shorter? Want longer?
We're super flexible. You can travel with us for the amount of time that fits your schedule. Apply now and let us help you customize your travel plans!
Our troubleshooting, rose-drinking, karaoke-singing, and all-round kick-ass superhero facilitators are destined to become your new BFFs.
WORK REMOTELY.
LIVE YOUR BUCKET LIST.
MEET YOUR PEOPLE.
Apply now to become a member of our premier remote work and travel community.
Enter your details, then pick a time to chat with our Admissions Team over Zoom!