September 24 - October 21 / October 22 - November 18, 2023
A storybook setting in the French countryside, complete with enchanting château, sprawling lawns & easy access to one of the most historic regions of the world.
Optional Trip Start Dates
It's not everyday you get to call a 12th century château home, nevermind one fitted with a rad coworking space, speedy wifi and badass crew of remote workers to go with it.
This fantasy world will be our reality when we head to Manche, a picture-perfect coastal département in Normandy. Think locally produced charcuterie, wine on the lawns, biking through neighboring medieval towns, and days exploring historical sites.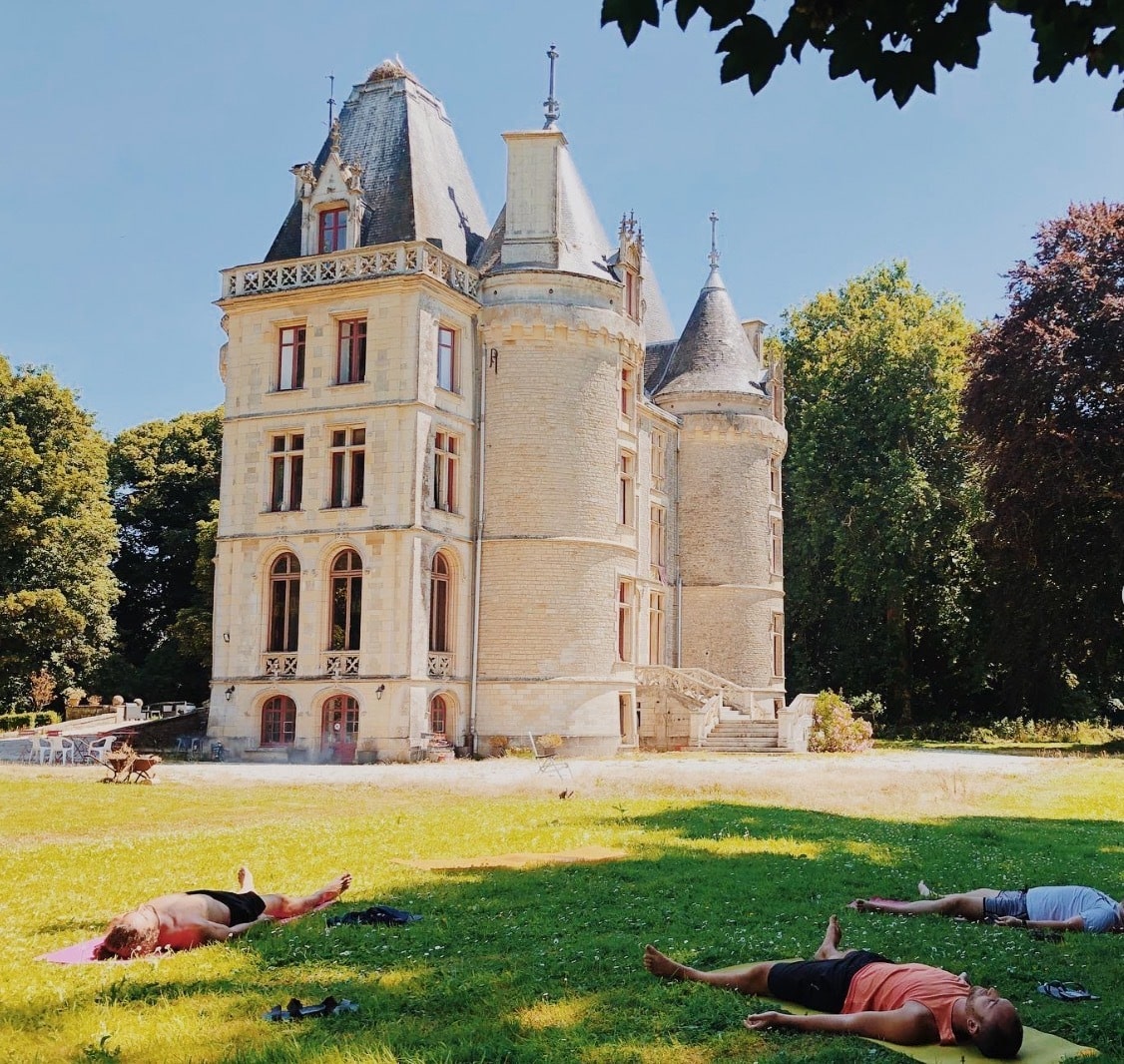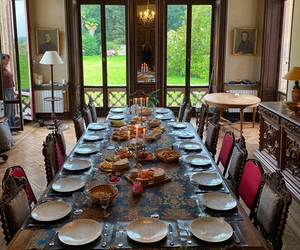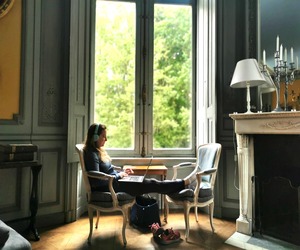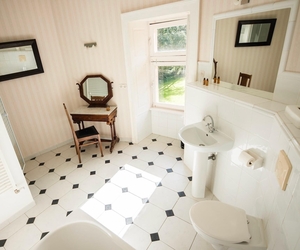 This one will knock your socks off. Our classic French country manor is straight out of a period film. The property has remained in the same family for a thousand years and is as authentic as it gets. 
Whether you choose a private studio, or shared suite, your large antique-filled room with four-poster bed will have you waking up feeling luxe af. From there, make your way to the communal living room for morning croissant or to the lawns for a little stretch. And when its time for work… 
Work, meet, and collaborate
Go no further than across the lawns from the main building to the dedicated coworking area. Some perks of our coworking space:
The wifi is fast and reliable. Guaranteed.
We have access to a grand library just down the corridor. 
It's open 24/7, available to you regardless of the timezone you work in.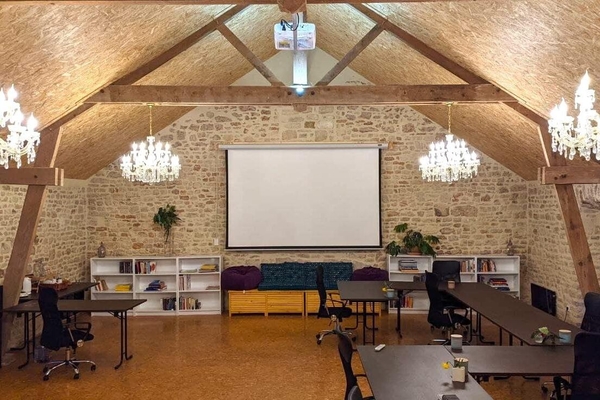 Just a few reasons you'll fall for this destination​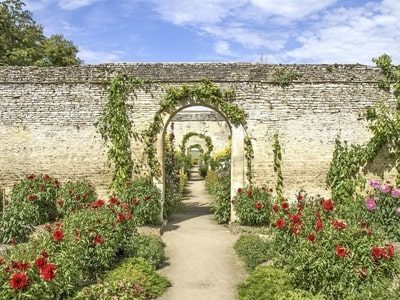 La Manche, "the sleeve", in French, is a lush, green region which has over the years remained remarkably untouched by new development. Take to the cobbled streets of neighboring villages in their medieval glory, visit the spectacular gothic Coutances Cathedral, or get lost in the bastion walls and towers at the Forts of Vauban.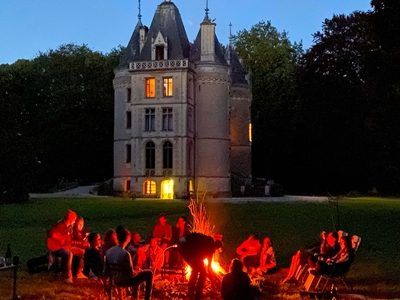 "Our castle" is truly a gem in itself, and we are set to experience it to its fullest. Get involved in the dance nights, bonfires, music evenings, or stargazing on the lawns. Our hosts also offer weekly yoga sessions, games and movie nights as well as deep discussions on a wide range of interesting topics.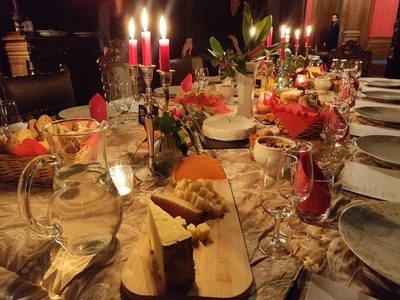 Our region is renowned for its cuisine, including marmite dieppoise, escalope à la normande, duckling à la Rouennaise, and mussels à la crème. If that's all French to you, use the opportunity to discover the area through your tastebuds. And don't sleep on the crêpe buffet at our château that happens every Sunday!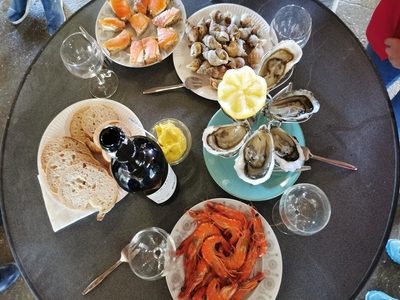 While we will have a ton of access to some of the world's best wines, Normandy itself only has one singular vineyard. That said, the vineyard in question is classically French to a T. And when you need a break from the grape, mix it up with famous local ciders, calvados, and poiré (a fermented pear drink native to the area).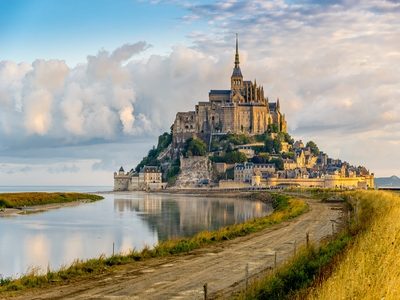 It's one of France's most well-recognized architectural and historical icons, and it's only a 1.5hr drive from us. Mont Saint Michel is a vision with its ornate spires and stocky ramparts rising unexpectedly from the sweeping tides below. Take a day to marvel at this beauty from the Middle Ages as well as the coastline around it.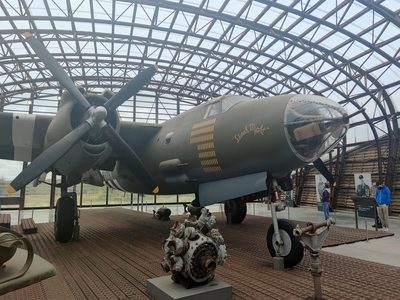 D-Day — the largest seaborne invasion ever recorded. On this day, during WWII, the Allies invaded five Normandy beaches, code-named Utah, Omaha, Gold, Juno & Sword — all of which are driving distance from our accommodations. Take it all in from a truly unique perspective — real life — to fully appreciate the gravity of this moment in history.
1-2 KICKASS Community FACILITATORS
Skill shares & reciprocity rings
WORLDWIDE NETWORK OF 1,000+ MEMBERS
*All pricing in USD | 1 month = 4 weeks| Enquire about our Program-Only pricing!
Want shorter? Want longer?
We're super flexible. You can travel with us for the amount of time that fits your schedule. Apply now and let us help you customize your travel plans!
Our troubleshooting, rose-drinking, karaoke-singing, and all-round kick-ass superhero facilitators are destined to become your new BFFs.
WORK REMOTELY.
LIVE YOUR BUCKET LIST.
MEET YOUR PEOPLE.
Apply now to become a member of our premier remote work and travel community.
Enter your details, then pick a time to chat with our Admissions Team over Zoom!