A magical Mexican oasis that has the grit of a big city and charm of a small, artistic village.
Slow the pace, up the intensity
It's the cultural Mecca of Mexico. Artists, chefs and creatives from near and far have pilgrimaged here for centuries – and you can feel it. Pops of color dress up beautiful colonial architecture next to majestic churches. Artisan stores and mercados give life to the streets. Indigenous ladies toast quesadillas to perfection on the side walk. And tiny mezcalerías are waiting to feed you their pride-and-joy, produced just down the road.
Come and enjoy a slower, but more colorful life, rich in culture and spirit. Better yet, do it with a motley crew of remote workers to share in this truly magical experience.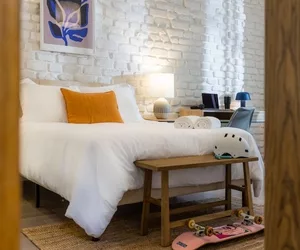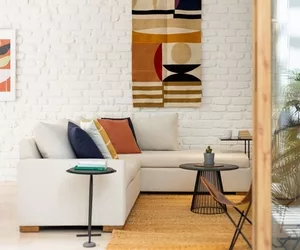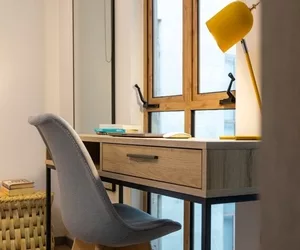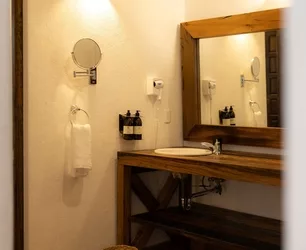 Central, charming & comfortable
This time we're staying at Outsite, in a traditional Oaxacan build, right in the thick of it. We'll be within walking distance of tons of the bars, coffee shops and restaurants that make Oaxaca the culinary hub it is.
You'll have your own private room (obvs) with private bathroom (duh), and access to a well-equipped kitchen. Soak in the old-world charm, while also appreciating the modern amenities that came with the recent renovation.
Outsite Oaxaca is as beautiful as it is convenient. Roll out of bed and walk over to the dedicated, onsite coworking space when you're ready to grind. Here you'll find super fast and reliable wifi, free tea & coffee to get ya day going, and Oaxaca's favorite bakery, Boulenc, which just opened its doors on the ground floor!
Just a few reasons you'll fall for this destination​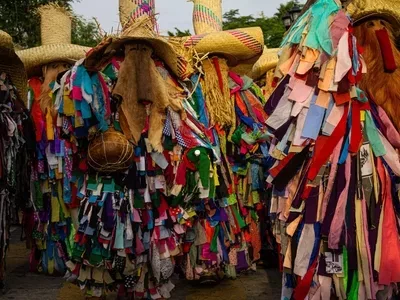 Ok, so this is a big deal. Out-of-towners generally secure accommodations *way* in advance to attend this incredible festival showcasing folklore dance and music. Rivaling Día de Muertos (Day of the Dead), the Guelaguetza Festival is one of the regions biggest attractions, and we'll be there to catch it!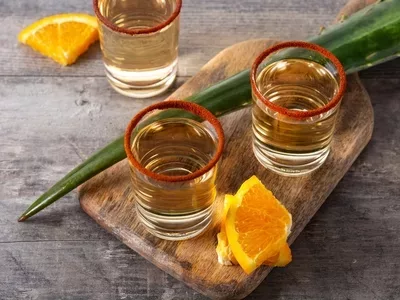 Mezcal Expert In Training
If you're not leaning in to this smokey local agave while in Oaxaca, you're not doing it right. While there are a ton of classic mezlcalérias to try within the city, it's also worth taking a day trip to nearby Santiago Matalán, which is considered to be ultimate Mezcal country.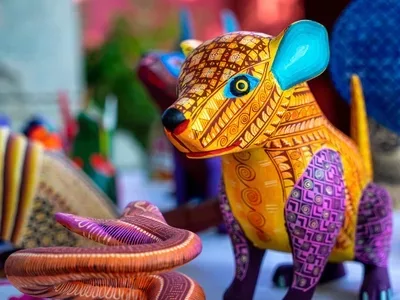 Whether you love art, or wanting to get more into it, Oaxaca art scene is something to behold. Pick up an original work from the local market to take back home, or just soak it all in while bopping from gallery to gallery, learning about the local artist community and its roots in political activism, present and past.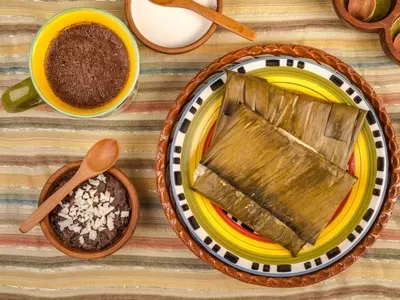 One thing is for sure, this ain't your average Mexican food. Ever tried a mole that was as complex as your last relationship? How about tortillas hand-pressed just a few minutes before it hits your mouth? This is your moment. There's a reason Oaxaca is known for its food, and you best believe we'll be putting its reputation to the test.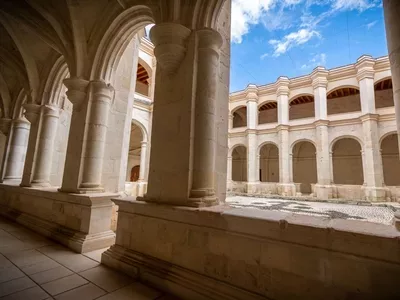 Set in beautiful monastery buildings, this world famous museum will capture you before you've even set foot through the doors. Learn about local history and culture, both pre-Hispanic and contemporary through mediums of craft, medicine and cuisine.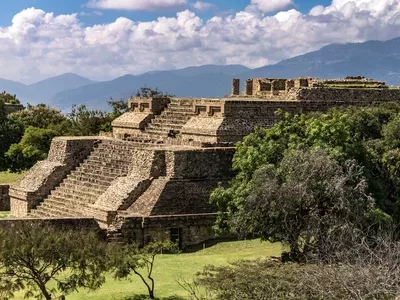 And when you're done at the museum, get up close and personal with that history, IRL. Wander the ancient Zapotec ruins at Monte Albán, the former capital of the Zapotec people, where you'll see mesmerizing temples and ceremonial platforms from a lifetime that feels so far from ours.
Worldwide network of 1,000+ members
goal setting & reciprocity rings
weekly lunches and potlucks
Networking events with locals
Local Sim filled with data
1-2 Kickass onsite facilitators
*All pricing in USD | 1 month = 4 weeks| Enquire about our Program-Only options! (housing not included)
Want shorter? Want longer?
We're super flexible. You can travel with us for the amount of time that fits your schedule. Apply now and let us help you customize your travel plans!
Our troubleshooting, rose-drinking, karaoke-singing, and all-round kick-ass superhero facilitators are destined to become your new BFFs.
WORK REMOTELY.
LIVE YOUR BUCKET LIST.
MEET YOUR PEOPLE.
Apply now to become a member of our premier remote work and travel community.

If you have already traveled with us, email
Enter your details, pick a time to chat with our team, and get ready to work hard and travel harder with the best community out there.