February 4 - March 2, 2024
San Juan del Sur, Nicaragua
A mellow beach town as well known for its natural beauty and stunning beaches, as it is for vibey parties and stellar surf.
Where Sunday Scaries aren't a thing
Laidback, gorgeous, and partial to a good time, San Juan Del Sur (SJDS) is the coastal town where easygoing beach days can quickly turn into all-night-long parties (shoes optional). Known mainly for its perfect beaches, a Victorian centre in the shadow of a towering statue of Christ, and for attracting beautiful people, SJDS is the Anywhere-Work destination of the season! 
Fun fact: this used to be Matthew McConaughey's stomping ground when he was looking to escape the glitz of Hollywood!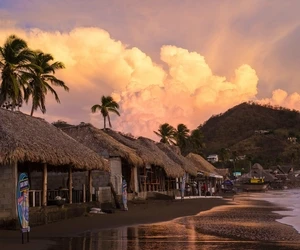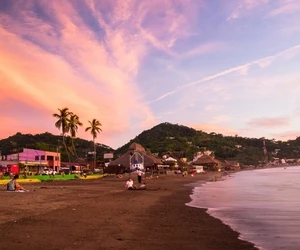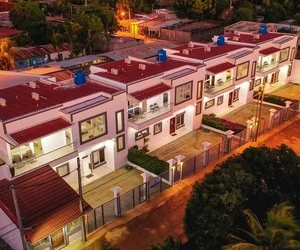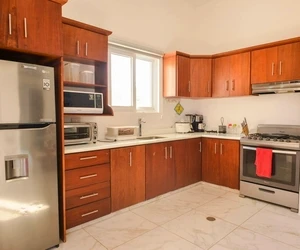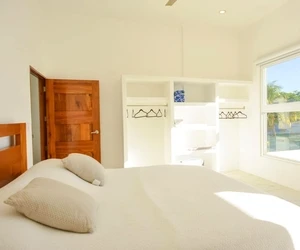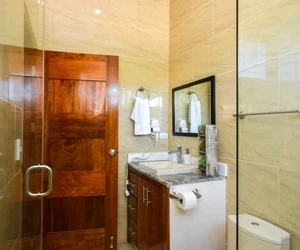 Nicaraguan coffee, anyone?
The group will be staying across 2 incredible housing setups: 1 cluster of neighboring villas (in La Pepesca, with a 5 minute walk to the beach), and 1 beachfront rancho (in La Talanguera) that doubles as our coworking space. 
No matter which spot you choose, you'll have access to a beautiful pool for post-Zoom dips, speedy wifi, powerful AC, and fully equipped kitchen to whip up a snack before your next call. 
San Juan del Sur Coworking
Work, meet, and collaborate
We're taking outdoor coworking to a whole new level, and our beachside rancho is giving us options. Feel the breeze under the thatch boma, work poolside from one of the deckchairs, or take a quick power nap in a hammock. And don't forget that we're *right* on the beach if you're needing to stretch your legs.
And if you're looking for something a little more protected from the elements, we've got tons of common areas inside to work from, too.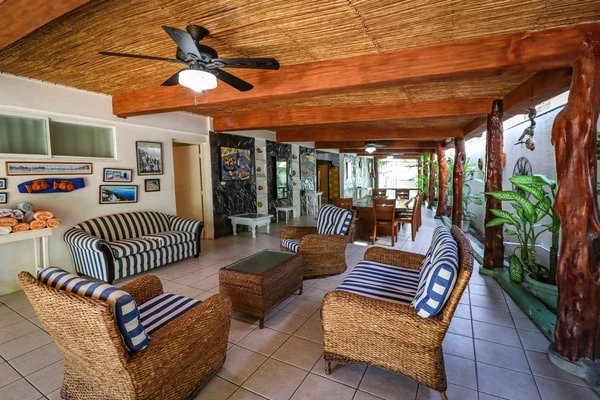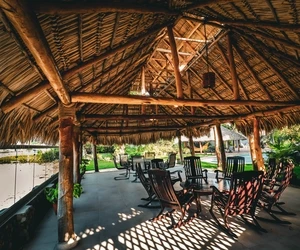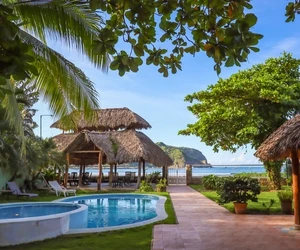 San Juan del Sur Highlights
Just a few reasons you'll fall for this destination​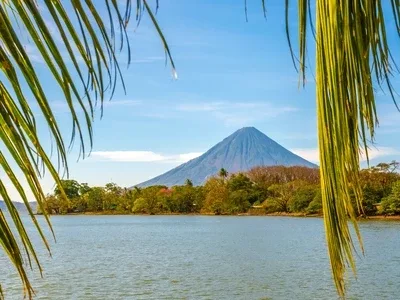 A short drive from SJDS is Cocibolca, Nicaragua's beloved lake. And in those waters, close to the centre, two volcano peaks rise from nowhere, making up the dramatic Ometepe Island. Considered an "Oasis of Peace", this special place is steeped in history and raw beauty. It is something to behold.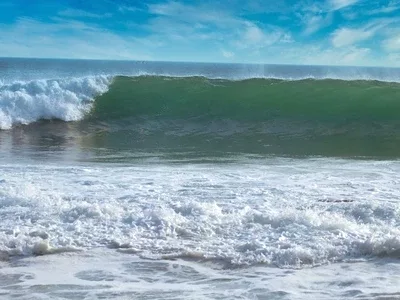 San Juan del Sur is super popular among both novice and experienced surfers. With a string of beaches to choose from and reliable swells, this is your opportunity to go full beast mode on the waves! Need a little support in refining your skills? There are a ton of surf schools in the area to show you the ropes.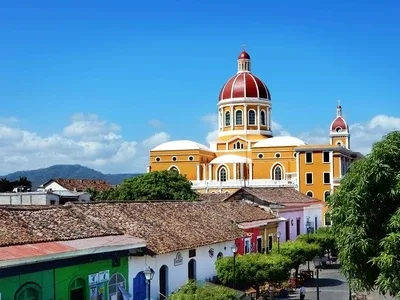 Just under a couple of hours by car is Granada, the oldest colonial city in the Americas that stands exactly where it was originally founded. Dating back to 1524, settled on the shores of Cocibolca, Granada is pure romance. Take a day to explore the colorfully painted colonial homes and ornately decorated churches from a bygone era.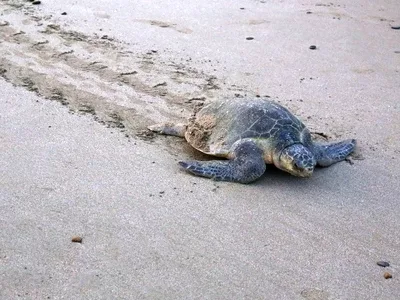 You've likely seen clips of newly-hatched turtles, clambering across the beach, heading towards ocean for the first time, but seeing it in person is a moment that will stick with you forever. The nearby La Flor Wildlife Refuge is not only home to lush tropical forests and the most beautiful beaches on the south Pacific, but it's also where 30,000 turtles return each year to mate and nest. Trust us, you don't want to miss this.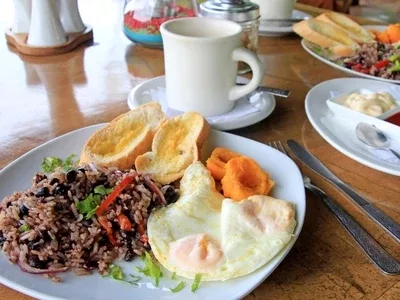 Nicaraguan food draws influence from indigenous Native American, Spanish and Creole cuisines. You'll discover very quickly that the most popluar dish is gallo pinto — "painted rooster" — and it's one that locals will tuck into for breakfast, lunch, and dinner. Typically consisting of fried red beans, white rice, and diced onions, Nicaraguans will tease that this famous meal fuels the nation.
You may be familiar with a good ol' Sunday Funday, but this tradition takes on a whole new meaning in SJDS. Here, you'll get to close your weekend with a legendary party: the ultimate pool crawl! Starting at noon, party-goers will pool hop across four locations, all featuring bars, tropical cocktails and DJs spinning tunes late into the night!
1-2 KICKASS Community FACILITATORS
Skill shares & reciprocity rings
WORLDWIDE NETWORK OF 1,000+ MEMBERS
*All pricing in USD | 1 month = 4 weeks| Enquire about our Program-Only pricing!
Want shorter? Want longer?
We're super flexible. You can travel with us for the amount of time that fits your schedule. Apply now and let us help you customize your travel plans!
Our troubleshooting, rose-drinking, karaoke-singing, and all-round kick-ass superhero facilitators are destined to become your new BFFs!
WORK REMOTELY.
LIVE YOUR BUCKET LIST.
MEET YOUR PEOPLE.
Apply now to become a member of our premier remote work and travel community.
Enter your details, then pick a time to chat with our Admissions Team over Zoom!