A vibrant island gem rich with marine wonders and spirited Caribbean vibes!
Optional Trip Start Dates
Join the fun for 2 weeks up to the full length of the trip starting on any of the following dates
THE ISLE OF SAN PEDRO, BELIZE

Vibrant, Aquatic & Enchanting
This paradise, nestled alongside the world's second-largest barrier reef, presents an irresistible call to ocean lovers! Dive into the Belize Barrier Reef, float beside nurse and reef sharks, or snorkel through turquoise waters to witness nature's underwater tapestry.
But San Pedro's magic doesn't stop at the city's edge. Venture out and extend your diving adventure, get your tan on in the untouched allure of the "Secret Beach," or hop from island to island, each offering its own slice of Caribbean charm.
So pack your laptop and your diving gear, and jump into work with us from this Belizean paradise!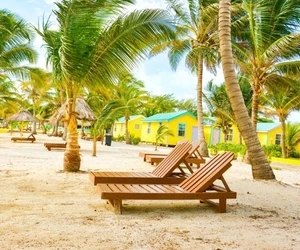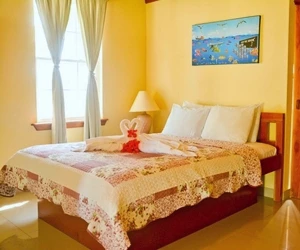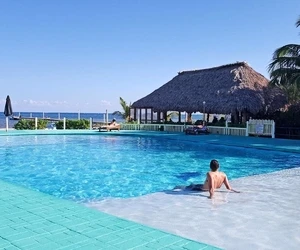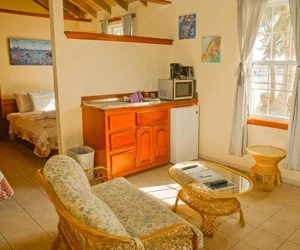 Beachfront Bliss & Beyond
Dive into the Belizean beach vibes as we set up shop at our quaint Caribbean resort. Here, your individual cabanas await – each adorned with a cozy kitchen and a private bathroom. Step outside, and you're greeted by the gentle waves lapping at our exclusive beachfront property.
Located a mere mile from the heartbeat of San Pedro Town, you're close enough to dive into the town's vivacious spirit, yet set back to enjoy the tranquility of palm-studded beaches. A 300ft pier stretches right in front of our resort, making boat pickups and drop-offs a breeze.
Your tropical office paradise awaits!
Dive into deadlines, then into the reef!
Welcome to our pristine co-working haven! Just a short stroll from your luxurious cabana, you'll find:
Our on-site co-working space with AC. Skip the commute and dive straight from your dreams into deadlines! 
WiFi
In San Pedro, we don't just offer a place to work; we offer a workspace paradise. Dive into productivity with a view!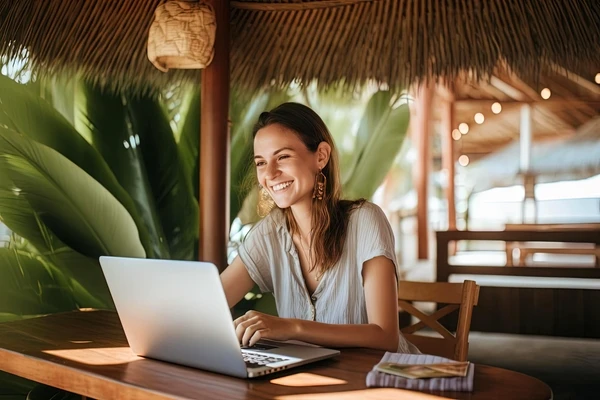 Just a few reasons you'll fall for this destination​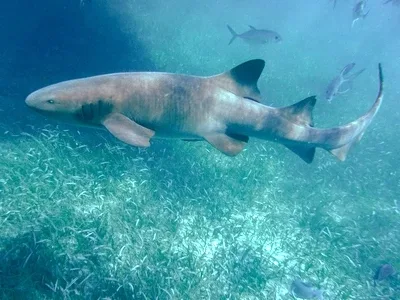 Dive into the deep blue of the world's second-largest barrier reef. With its myriad of marine species, coral formations, and underwater caves, San Pedro's coastline is every diver's dream. And if you're up for some adrenaline, dare to swim alongside the graceful nurse sharks and majestic stingrays.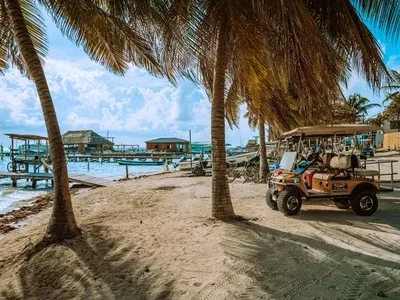 Embark on a voyage from one sandy wonder to another. With each island offering its unique charm, from the rustic ambiance of Caye Caulker to the undisturbed beauty of the smaller atolls, every hop is a new story waiting to be discovered.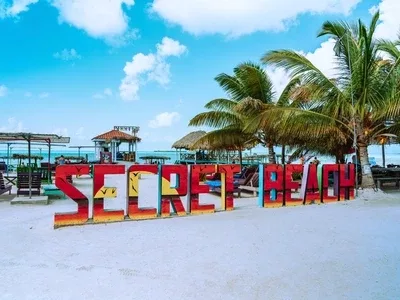 Nestled just a bit away from the town's hustle, the Secret Beach is a slice of paradise. Crystal clear waters, beachfront bars, and serene sunsets — it's Belize's best-kept secret, waiting for you to unravel.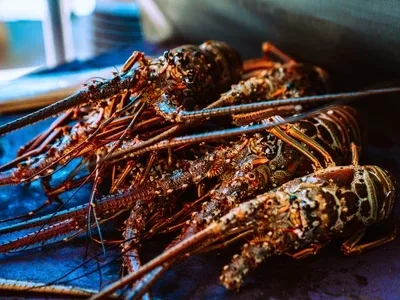 Carribbean Culinary Delight
San Pedro isn't just a feast for the eyes. Indulge in Belizean flavors, from the spiced fry jacks to freshly caught grilled lobsters. Every meal here is a celebration of the rich Caribbean palate.
Beyond the beaches and bars, San Pedro's mangrove swamps and lagoons are a haven for eco-enthusiasts. Kayak amidst the dense green, spot rare bird species or simply bask in the untouched beauty of the wetlands.
Maya Mysteries & Histories
Journey back to the ancient Mayan civilization with the island's archaeological sites. Dive deep into the Mayan traditions, rituals, and architectures. It's not just a trip to the past; it's a journey through time, understanding the roots of Belizean culture.
1-2 KICKASS Community FACILITATORS
Skill shares & reciprocity rings
WORLDWIDE NETWORK OF 1,000+ MEMBERS
*All pricing in USD | 1 month = 4 weeks
Want shorter? Want longer?
We're super flexible. You can travel with us for the amount of time that fits your schedule. Apply now and let us help you customize your travel plans!
WORK REMOTELY.
LIVE YOUR BUCKET LIST.
MEET YOUR PEOPLE.
Apply now to become a member of our premier remote work and travel community.
Enter your details, then pick a time to chat with our Admissions Team over Zoom!