Just because you're a nomad doesn't mean you have to resign yourself to a life of hunching over your laptop and to having carpal tunnel syndrome. With a few small changes to your workspace and your routine, you can have a great set-up and a healthy body, despite earning your living from staring at a screen. Whether you're carry on only or checking bags, it doesn't take much space or weight allowance to be an ergonomic nomad. Here are 7 budget- and suitcase-friendly suggestions to level up your nomadic workspace and routine.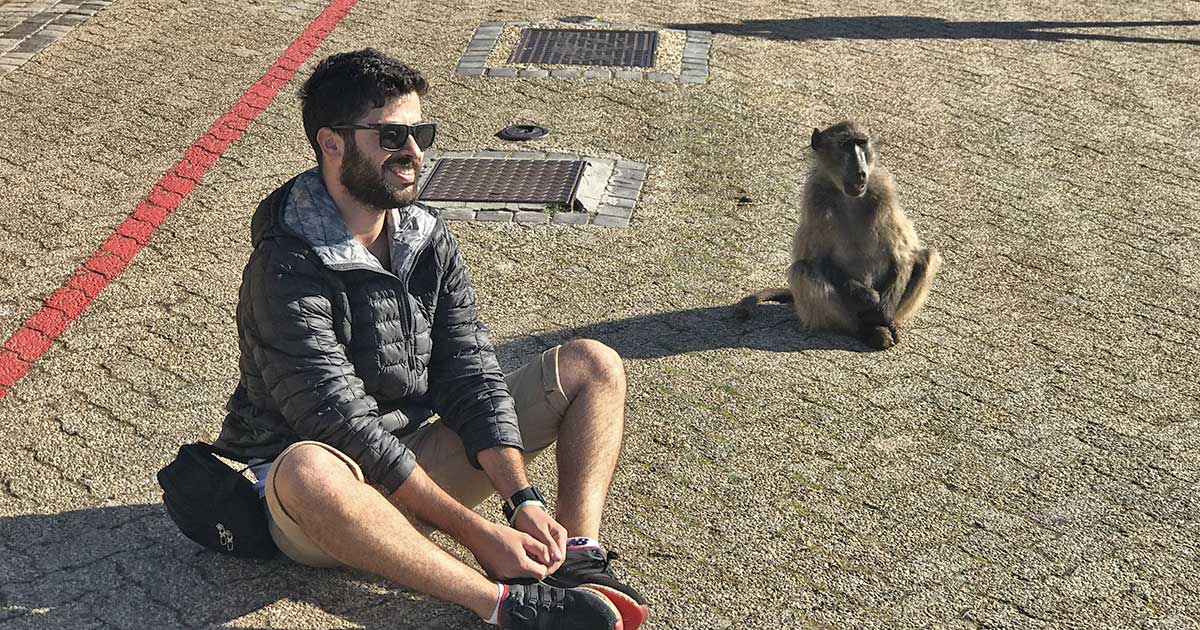 1. Don't Slouch
Even the most conscientious of us will end up hunched over our laptops by the end of a long day. There are two really popular solutions for this—raise your laptop to eye level or be reminded to sit up straight. Most nomads opt to raise their laptops by using a laptop stand.  Roost is the most popular one due to its adjustable height, slim dimensions when folded, and great marketing. There are cheaper options out there but most nomads are hesitant to risk their laptop falling just to save a few bucks. An even more lightweight option to avoid hunching is a reminder device like the Lumo Lift, which is tiny enough to fit into your wallet when not in use.  The Lumo Lift attaches to your clothing and will gently vibrate when it catches you slouching. It's a subtle reminder to sit up straight and yes, your Lumo Lift can be set to vibrate repeatedly if you don't straighten up.
2. Stand Up
Just as bad as slouching is being stationary for too long. We're told to get up and move around on planes to encourage blood flow and the same applies to our workdays at our desks. You could use a Roost as a standing desk but that keyboard angle is pretty awkward. The Stand Stand is a better choice for you, offering standing desk options that hold your laptop, your laptop + mouse, or even two monitors + keyboard + mouse. You're probably not traveling with 2 monitors though so the basic or mouse options are your best bets and max out at 3.3 lbs. A lightweight and versatile option is a smartwatch with an app that reminds you to stand up. I'm a huge fan of Apple Watch's Activity app, which scolds me at 10 til the hour to stand up if I haven't already. I love seeing my blue Stand ring close as a result of standing for at least 1 minute, 12 hours per day. Gamification works on me and I rarely miss a day, unless I forgot to wear the watch.
3. Stretch Your Whole Body
Do you know what's better than standing? Actually stretching your entire body. There are dozens of websites, apps, and YouTube videos with different stretching workouts. Sworkit is a popular app because it offers customized workouts, including pure stretching and yoga, for anywhere from 5 to 60 minutes. If you're also trying to get in shape, Sworkit is a great choice. If you prefer something a little more discreet that you can do at your coworking space without feeling crazy, there are simple stretches you can do right at your desk. Whether you stretch at your desk or at home (or both!), the important thing is to stretch your entire body on a regular basis.
4. Spare Your Eyes
You may have noticed your eyes feel itchy or tired at the end of a long day or week. That's a sure sign you're working them too hard. You should try adjusting your screen brightness (lower it), your text size and contrast (increase them), and your color template (reduce it) to see if you can minimize your eye strain. If those changes aren't enough, you may want to install a tool like Eyeleo which will enforce screen time breaks on a regular basis and guide you through eye exercises to prevent eye strain. You could also pick up a pair of glasses that promise to reduce eye strain caused by screen time.
5. Stretch Your Wrists to Avoid Carpal Tunnel Syndrome
While your back and neck and legs will feel much better as a result of your new full-body stretching routine, you aren't done yet. As a laptop worker, you need to be sure to also be stretching your wrists to avoid compressing your median nerve and flexor tendon. If you skip this self-care, you could find typing or even sleeping to be quite painful. Fortunately, a few minutes of wrist stretches during the day will help you avoid carpal tunnel and yes, they're subtle enough to do at your coworking space or discreetly off-screen during a call. Here's a short video version of the most important wrist stretches if you're more visual than verbal.
6. Take a Break
Yup, health mandated breaks are a thing. Smokers are the most conscientious about getting up and walking away from their computers on a regular basis but I'm definitely not advocating a smoking habit. Instead of picking up an addiction, you can install an app to remind you to take regular breaks. You could use a pomodoro timer for focused work sessions and breaks or an app like Stretchly, which is open source and cross-platform. Whatever app you decide to use, take the break to get up, grab a glass of water or chat with a friend. Don't just sit there and surf Reddit or Facebook on your break.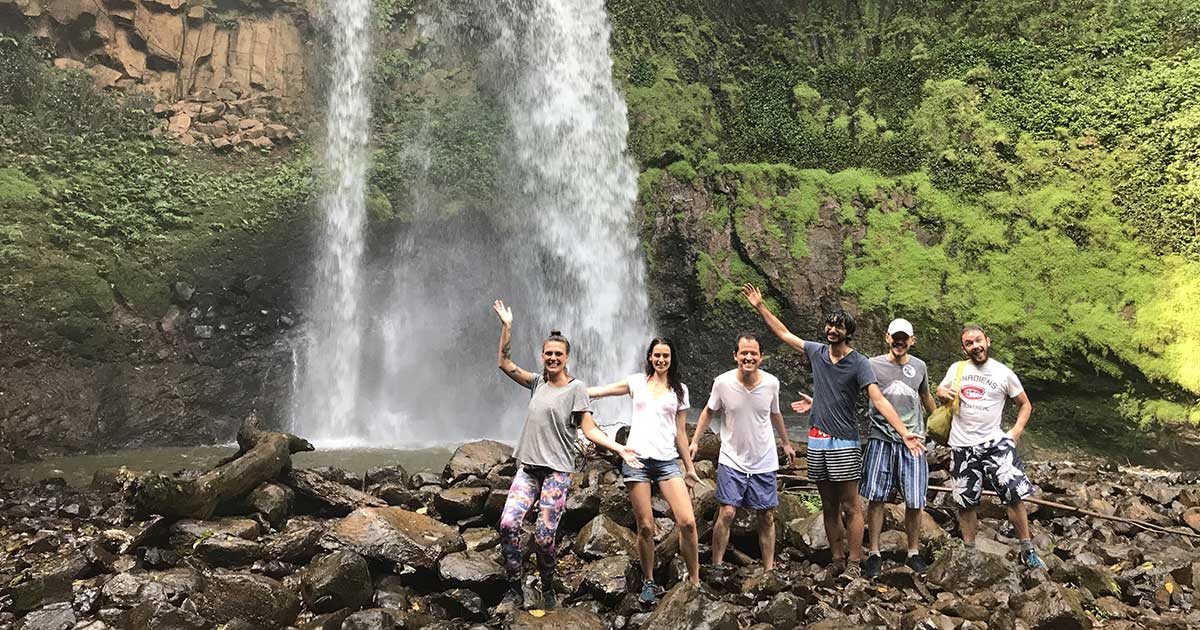 7. Use an Ergonomic Keyboard and Mouse
If you're using a Roost stand, you're going to need an external keyboard and mouse and you might as well make sure they're good for your wrists. No, that doesn't mean they have to be bulky and/or expensive. There are lots of great options out there for nomads which don't break the bank or take up an entire backpack. Moko has a popular ultra-thin keyboard, which folds up nicely for transit, and the Anker wireless vertical ergonomic mouse is also well-liked. Both are worth the small amount of space they'll take up in your backpack.
It doesn't have to be bulky, expensive or time-consuming to ensure you're staying healthy, despite being on the road and working on a laptop. Even small changes can have a big impact on your health.