One of the best parts of being an Anywhere Worker (*a remote worker that subs their kitchen counter for dreamy destinations around the world) is that there isn't really one way of doing it. Some travel year-round, while others pick out the periods that suit them best. What experienced nomads from both camps will tell you is that some calendar periods are, quite frankly, better than others. What they won't tell you is when those periods are; because that would be letting you in on sacred community secrets. Well, we've been thinking, and since you're interested in joining this global community, we've decided it's time you know: one of the best times — if not the best — to Work-From-Anywhere is… the beginning of the calendar year. Here's why.
Slow Travel SZN
At the beginning of the year, many destinations are entering shoulder season, or even low season. As Anywhere Workers, reference to these seasons get us pumped. Why? Because they offer an elusive trifecta of conditions that is best for "slow travel":
Milder temps. This is especially true of destinations along the equator or in the southern hemisphere, where summer is rounding out. As high temps ease, longer stints in these destinations become more sustainable and, really, just more pleasant.
Less crowds. Talking about pleasant; crowds are not. As Anywhere Workers, we generally avoid tourist traps, but sometimes there just are those sites that we want to see. Doing it without the sweaty high-season crowds can make a world of difference to the experience as a whole.
More authentic experiences. As high season tails off, local neighborhoods turn back to a version of life that isn't primarily focused on catering to tourists. In this version, you'll be exposed to more authentic experiences; the real stuff that really lets you in on the culture and the community.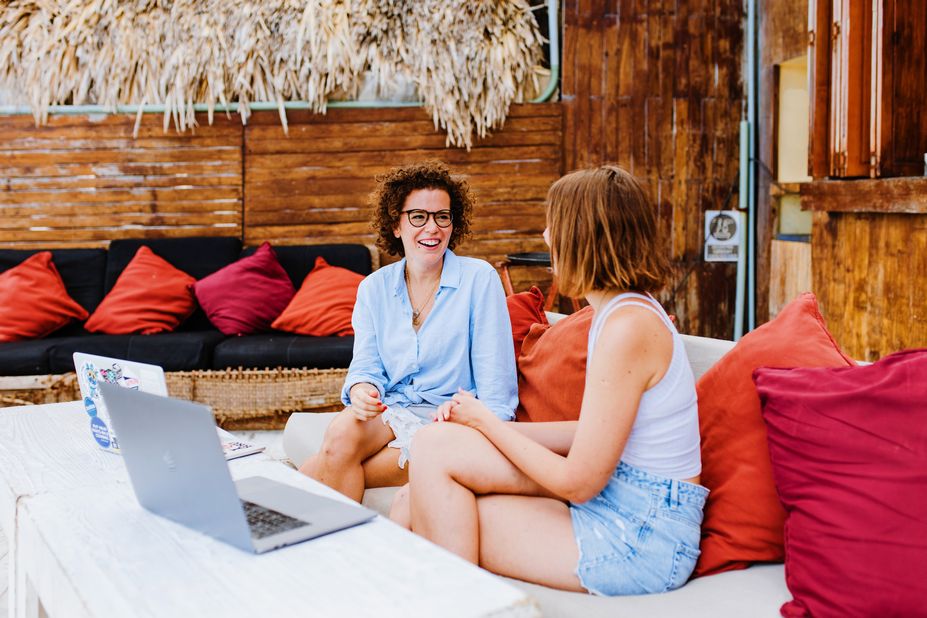 Bang For Your Buck
Statistically, January and February are the most cost-effective months for travelers. The reason for this is pretty simple; many destinations are dealing with a post-holiday slump and need ways of attracting customers. In many cases, tourism industries on the ground do this by introducing deals and promotions, whether at restaurants, sites, or for local experiences. So yeah, it's a great time to travel if you want to see your cash dollar go further.
Swerve The Post-holiday Blues
The post-holiday blues are like the Sunday Scaries x 1000. It's like, everything is sweet, vibes are festive, spirits are high, and you're enjoying all the family time (minus some suss interactions with a weird uncle). And then suddenly, overnight, it's January, and all the serotonin mysteriously vanishes from your body and the cold is not as charming as it was a few days earlier. It's bleak, sure, but the good thing is that we can anticipate it and find a way around it. For us, we like to make sure we have something planned that keeps the good times rolling. And believe us, a warm, sunny Anywhere Work adventure starting in January does the job!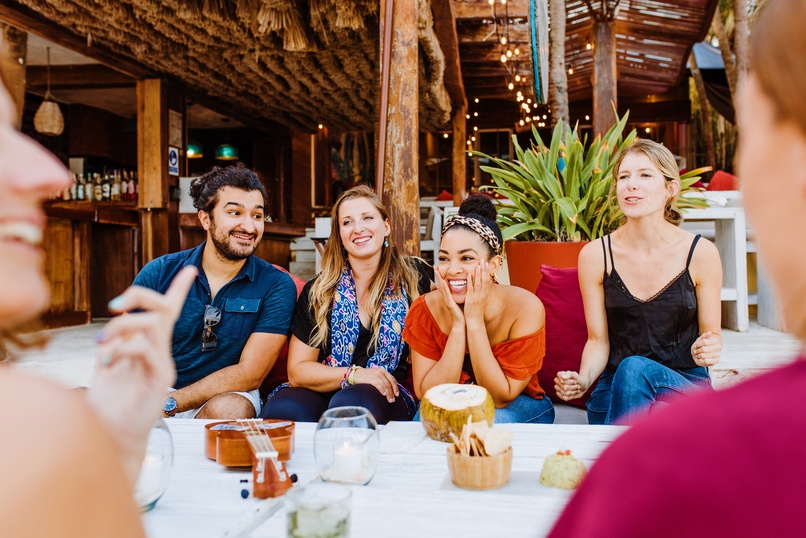 Start Your Work Year On The Right Foot
Yes, starting your year off working remotely from somewhere breathtaking does wonders for your mood. But it also is super beneficial to your career. It eases you into the work year, boosts productivity after time-off over the holidays, and fills up your inspiration tank for the year ahead. Plus, if you're part of a travel community like ours, you'll get to rub shoulders with other interesting remote workers from different industries and walks of life, which in itself can be super motivating. Anywhere Work really does set the right tone and put you in a good headspace for the rest of your work year. Win, win!
Get Ahead Of Your New Year's Resolutions
One of the most common new year's resolutions we hear from folks that are globally-minded, is that they want to 1) inject more work/life/travel balance into their lives, 2) say 'yes' more to inspiring opportunities or 3) learn about interesting cultures outside of their own. Planning a trip, in advance, for the beginning of the year, helps you to make good on these resolutions without delay or losing momentum. The alternative — waiting to plan in the new year — often leads to resolutions like these eventually being dropped all together.
However you choose to approach the #LaptopLife, it's good to know that there is consensus on certain things; like generally when is the best time to travel as a remote worker. If a remote work adventure somewhere incredible could fit nicely into your Q1 2023, check out where we're headed, and schedule a chat with our team!