What was once the go-to destination for hippies looking for a spiritual awakening in the 60's and 70's, is now a rising hotspot for digital nomads and remote workers. Yip, Goa, is back on the map, and should be on your Bucket List. A melting pot of Indo-Portuguese culture, this underrated gem is culturally rich, with a laidback vibe, rural charm, and an abundance of nature escapes. While known for its gorgeous beaches, those with a wandering heart will fall in love with it because of what you'll find beyond the golden shores. Trek through the Western Ghats, cycle along narrow village roads, dive into the state's fascinating history (think forts, temples, churches, and other monuments), enjoy a diverse cuisine inspired by the various cultures that came before. And do it all while working remotely, at your own space from the growing number of laptop-friendly cafes and coworking spaces. In Goa, every day is a celebration of life.
Here's why Goa should be your next work-from-anywhere pick…
A Leader In The Laptop Lifestyle
Up until a few years ago, India was a country you went to for a spiritual vacation, medical tourism, or a cultural experience. Then suddenly, as companies around the world were forced to adopt work-from-home policies in response to the pandemic, the nation, and more specifically Goa, saw an opportunity and rose to the occasion. Coworking spaces (that were mainly being used by small businesses), popped up everywhere for all kinds of teams and remote workers. Today, it's one of Asia's rising digital nomad hubs — a land that can redefine your work-from-anywhere experience. Goa's rural landscapes and urban convenience mingle perfectly to create a really comfortable experience, while offering something truly unique to remote workers seeking adventure.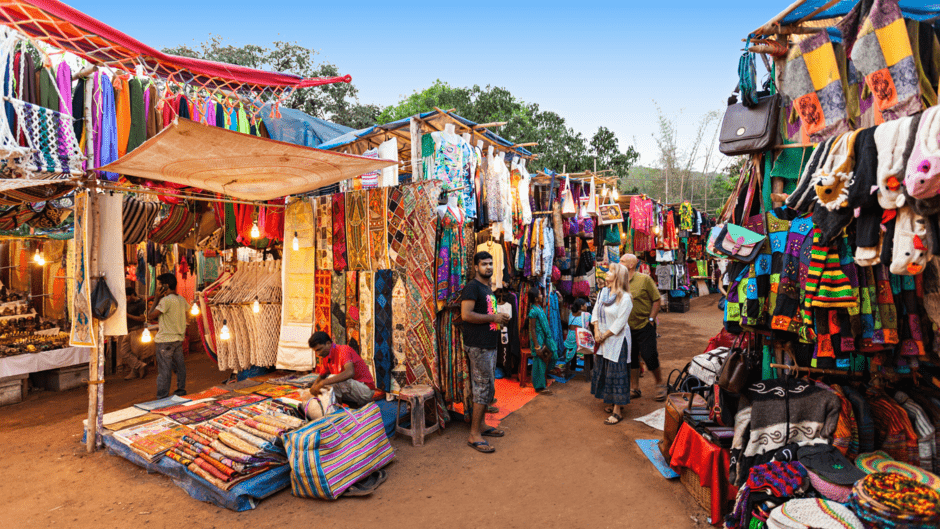 A Booming Tech and Startup Scene
When remote work became the need of the hour, Goa was one of the first Indian states to understand the assignment. Infrastructure to sustain a remote work community fell into place, and Goa suddenly became a magnet for many creators. Filmmakers, actors, and other businesspeople found themselves enjoying the natural beauty of the area. You see, the state of Goa is relatively sparse with only 3-4 major towns and plenty of empty countryside to escape to. Over time, startup teams and remote businesses planned their team retreats in Goa, looking to utilize its natural resources, technological advancement, free-spirited lifestyle and culture that encourages you to slow down. Today, it's a hotspot of professionals from all fields who come to Goa to network and build their brands. This gives you a chance to connect and collaborate with some amazing minds!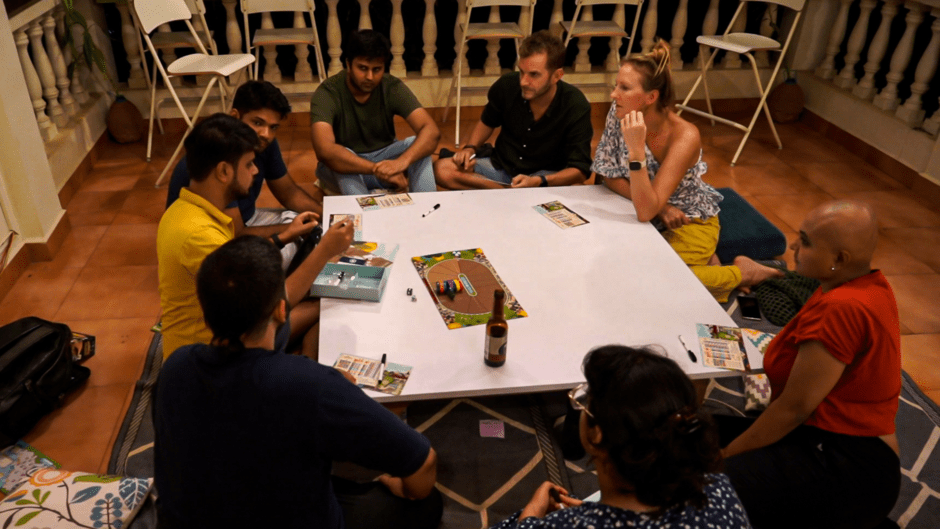 Goa on the Global Stage
And while we're on the topic of amazing minds… Goa has recently shifted gears from quaint beach destination, to finding a place for itself on the political and international stage. Having recently been chosen host to the G20 summit — an international congregation where discussions around startups, finances, and tourism took place — it is now buzzing with innovation. Delegates from the world's major economies experienced Goa's hospitality while opening up dialogues around crucial world issues.

Goa is the perfect place to rub shoulders with interesting people that it attracts as a result of the G20. Being there gives you the opportunity to join in on important conversations, and learn first-hand about upcoming developments on a global level.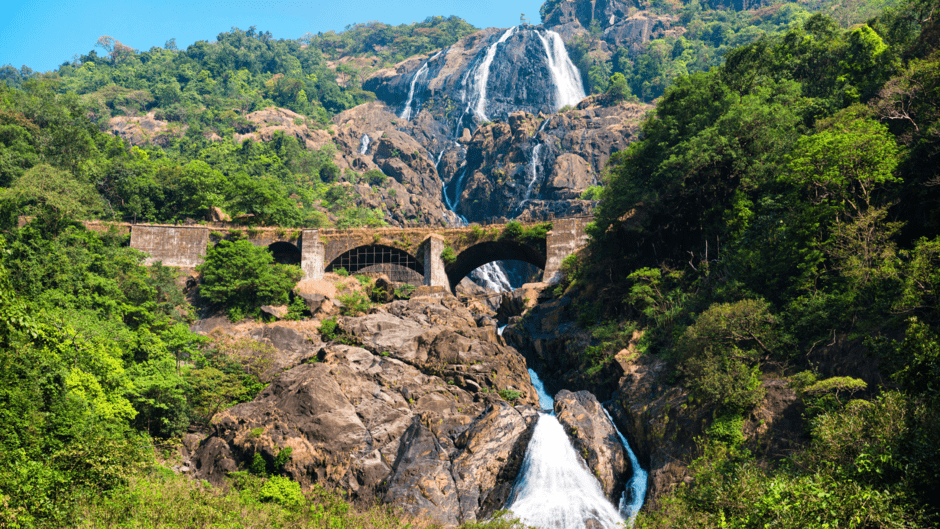 Safe and Secure
Goa is super safe. It comes with extremely low levels of crime and extremely high levels of enthusiasm from people who will go out of their way to make sure you have a good time. It's also a well-known party destination in India, with travelers and partiers(many being women) having reported feeling safe, even when staying out late. This is further supported by Goa's reliable police network.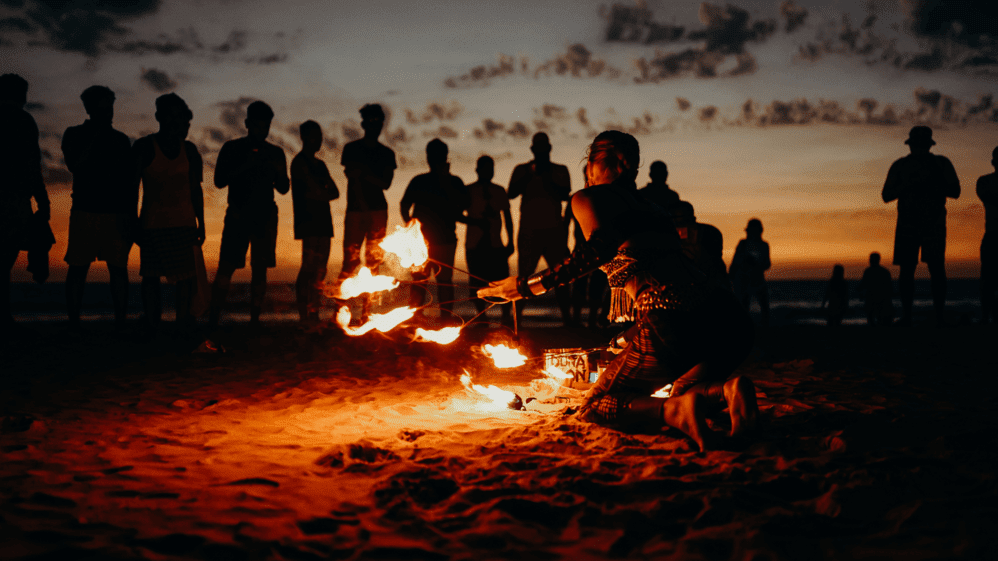 A Sensory Adventure
Goa is one of India's most diverse states and a unique cultural hot pot. Local Goans have a mix of ancestry dating back to Arabic traders, Portuguese administration, Maharashtrian rulers and so on and so forth. Moreover, travelers who come and settle in Goa bring their own flavor, adding to the many layers of Goa's cultural mix. This also means that there is always a festival happening in Goa! Here are some important festivals that you cannot miss throughout the year!
Three Kings Feast (January)
Carnival (February/March)
Easter (March/April)
Holi (March, festival of colours)
Shigmo (March, Hindu Carnival)
Sao Joao (June, the monsoon festival in Goa)
Ganesh Chaturthi (September, a festival where you celebrate the birthday of the Hindu God Ganesha)
Bonderam (4th Saturday of August)
Diwali (October/November, the festival of lights)
Christmas (December)
You can experience the magical monsoon festivals of Ganesh Chaturthi and Bonderam with Hacker Paradise on 27 August!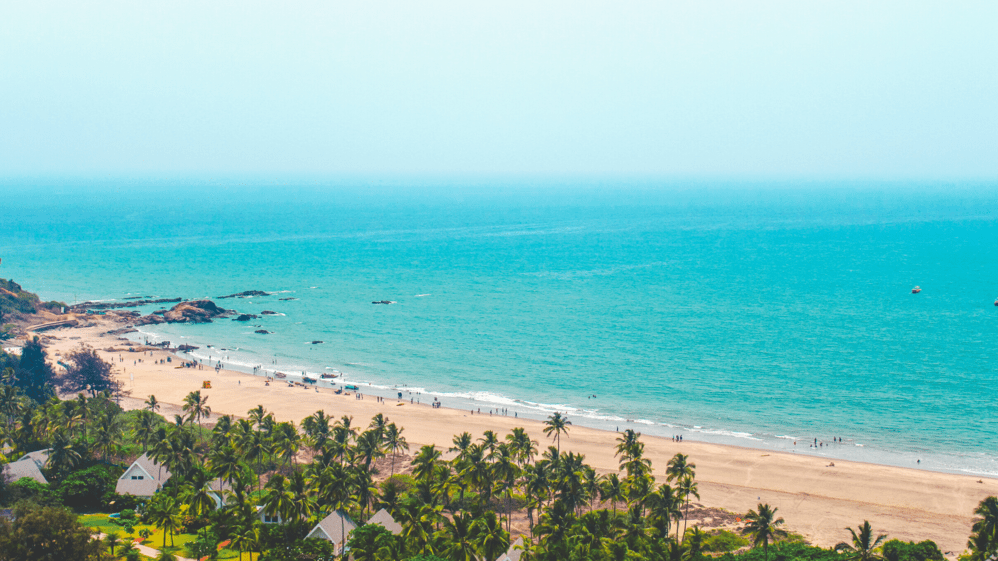 This diversity can also be explored through cuisine and flavor. Goa has a wide variety of seafood-based dishes inspired by the coastline. Goan Saraswat Brahmins are a community whose pescatarian cuisine is out of this world and not to be missed. You'll also get to taste some exciting Luso-Goan dishes that are inspired by the state's tryst with the Portuguese administration. Lastly, Goa has a large population of vegetarians and a rising number of people who are opting for veganism. Don't forget to pop into Mapusa city to try some Goan breakfast of bread and masalas.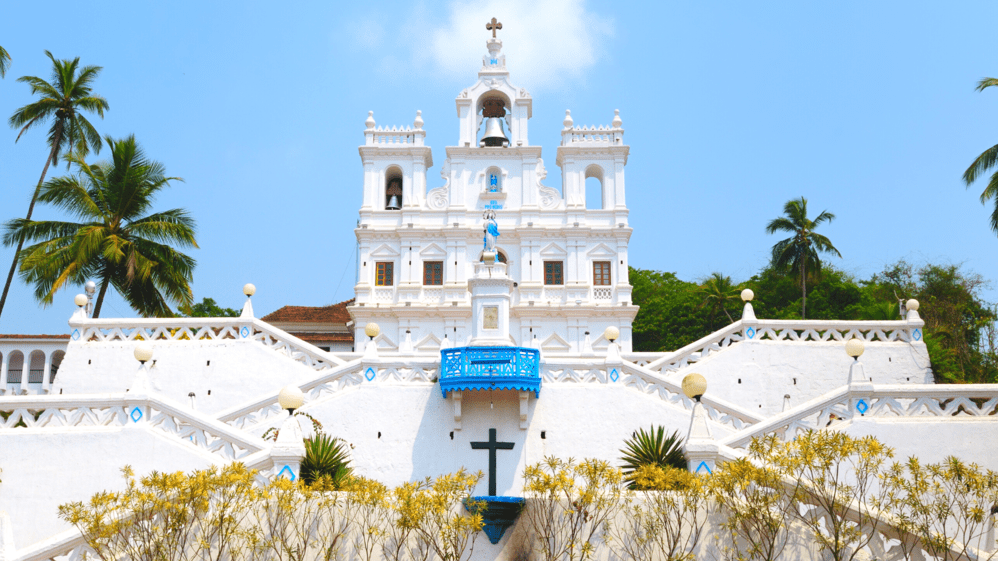 Hacker Paradise at NomadGao
Ready to surrender to the magic that is Goa? You're in the right place. NomadGao and Hacker Paradise are joining forces to introduce adventurous digital nomads to the possibilities of working remotely in Goa! Join us as we immerse ourselves in local festivals (Ganesh Chathurthi), authentic cuisines such as Fish Thalis and Bhaji Pav, and cultural programs like the tiatras. Plus, it wouldn't be Goa without some quiet time, beach yoga sessions, spice plantation visits, and treks to waterfalls. This authentic and unique experience will give you access to a fusion of Indo-European culture, rich natural diversity, and a like-minded community to share your experience with!