To speak plainly, today's remote job market is lit. Your dream Work-From-Anywhere job now has a lot more applicants. This means it's super important that you kill your interview. This being said, our approach to interviews has changed in recent times. As companies work to reduce the spread of the pandemic, it's natural that most have opted to host interviews remotely. Companies have essentially moved their entire hiring processes online. Remote interviews give them a safe way to expand their workforce without having to wait for offices to reopen their doors.
Sure — these digitized hiring practices have become more streamlined and efficient, and there are a lot more candidates to choose from, which is great for the guys hiring. It also means that getting your CV to stand out among the hundreds of others submitted online has become much more challenging, and making a strong impression in a video interview requires a whole new set of skills. Your resume and cover letter may have piqued the hiring manager's interest, but your interview is what will allow you to solidify yourself as the best candidate for the job. Once you've applied for a job and lined up an interview, the next step is to nail your job interview prep. The following tips will get you remote-interview-ready, and a step closer to landing your dream remote job.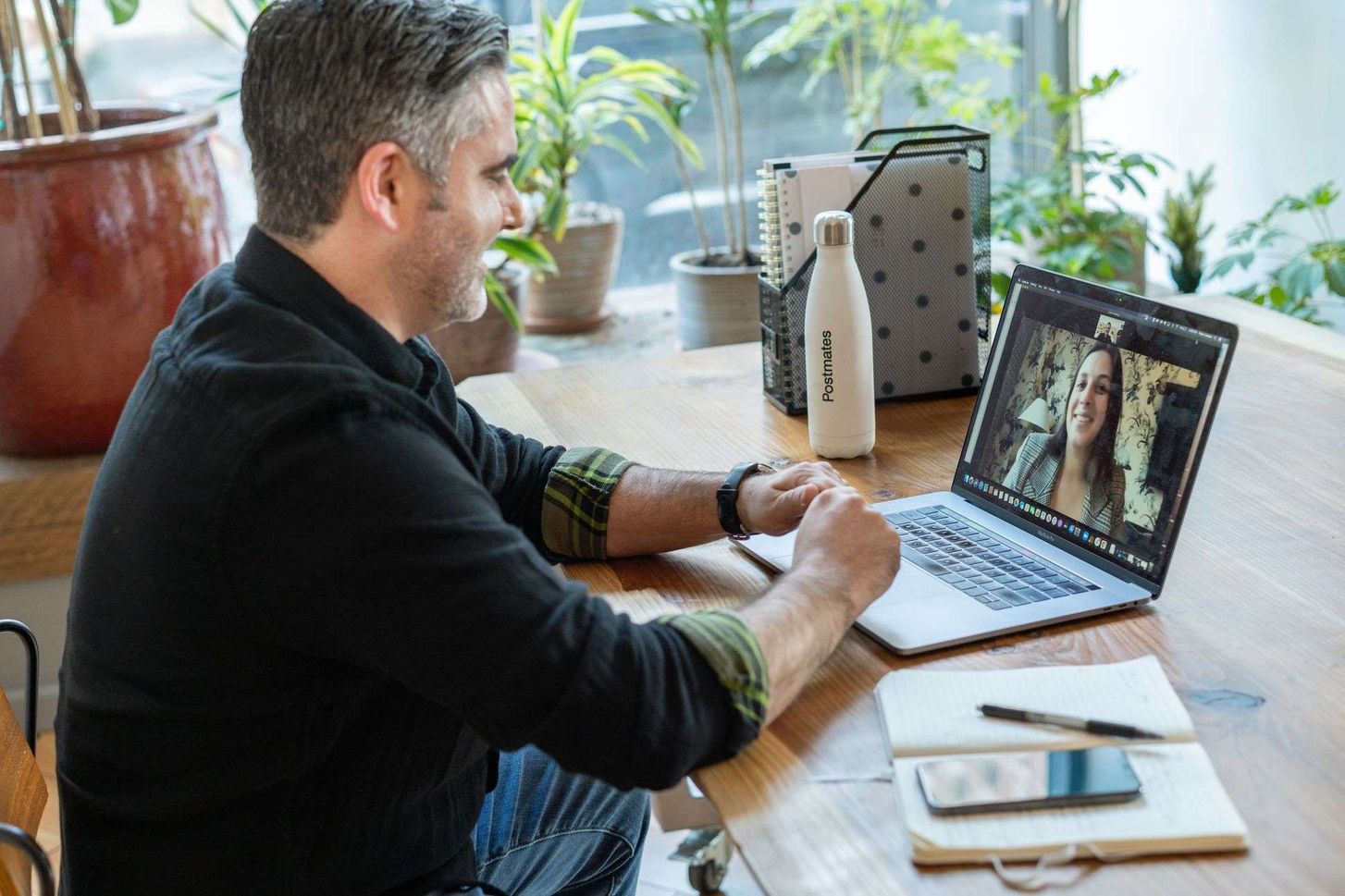 Testing… Testing… 123
Use the day or night before your interview to gather all of your necessities and double-check that they're in order. Get this done earlier rather than later so that you can go to bed early or on time. You'll communicate heaps better if you've had a good night's sleep. Here are some preparation necessities we suggest tackling before you hit the sack.
Test Your Tech
The first step in making sure everything is A-Okay and runs smoothly is double-checking all of your technology. This includes testing your internet connection and Wi-Fi. The last thing you need during a remote interview is for the audio or video software to fail due to a bad connection. If your signal is poor, take a walk around the house to find the most stable place for the interview.
Always assume the interview is VIDEO ON. Don't be the guy that rocks up with an excuse as to why you aren't turning on your camera. To this end, make sure that the audio, as well as the camera and video software, are in working order. Do a test run by calling a friend, housemate or family member to see if the audio/video quality is what it needs to be.
If you know you'll be doing a remote interview using software you've never used before, spend some time learning about it. Familiarize yourself with how it works so when the time comes, you'll be able to navigate it like a pro.
Eliminate Distractions
Once you've found a spot that satisfies the strong-wifi requirement, make sure that it's in a quiet location that offers a simple background. Get rid of anything that will be a source of distraction or noise. Ideally, set yourself up in front of a blank wall. If that isn't an option, find a backdrop that's at least tidy and clutter-free. Anticipate what things you may need to check off before your interview starts the next day; perhaps closing windows, leaving your phone in the next room, relocating your pet to another part of the house, or rearranging house plants.
That said, life is life and interruptions happen. They've probably happened to your interviewer as well, so don't be too shook if something goes awry. If, at the time of the interview, a pet or housemate enters the room, simply apologize and ask for a moment to handle the situation. You may not always have control over what happens, but you do have power over how you respond to them.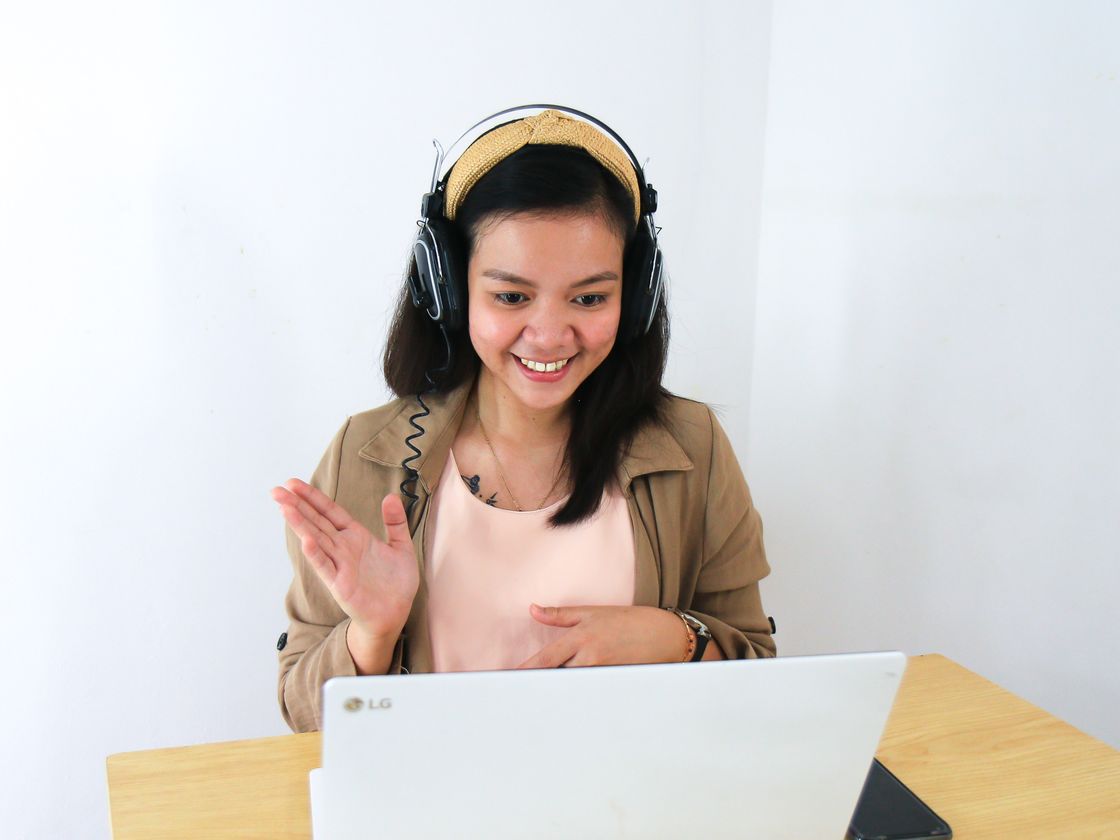 Consider the Light
Natural light is usually the best. When sitting in front of the screen, light coming from a window often works better than even professional equipment. Note: it should always be in front of you, or at a 45-degree angle, never behind or directly overhead. Natural light coming in from behind can cast shadows, making it difficult to see your face clearly. However, when natural light isn't available, use soft, indirect lighting such as a desk lamp covered with a thin sheet. This helps to spread out the light.
Prepare Your Interview Aids
Pro tip: Don't leave the prep of your interview aids to the last minute — as tempting as that may be. Keep all your application documents for a specific job organized. Keep relevant documents handy for reference — because the interviewer will most likely be looking through your documents when asking you questions.
Place notes and pre-prepared answers nearby, as well as a list of questions just in case you forget something important. But remember, these are just aids, not reading cards. You don't want to come across as unnatural. If you have mentioned any accomplishments, achievements, awards, or certifications in your resume, consider bringing copies of these too.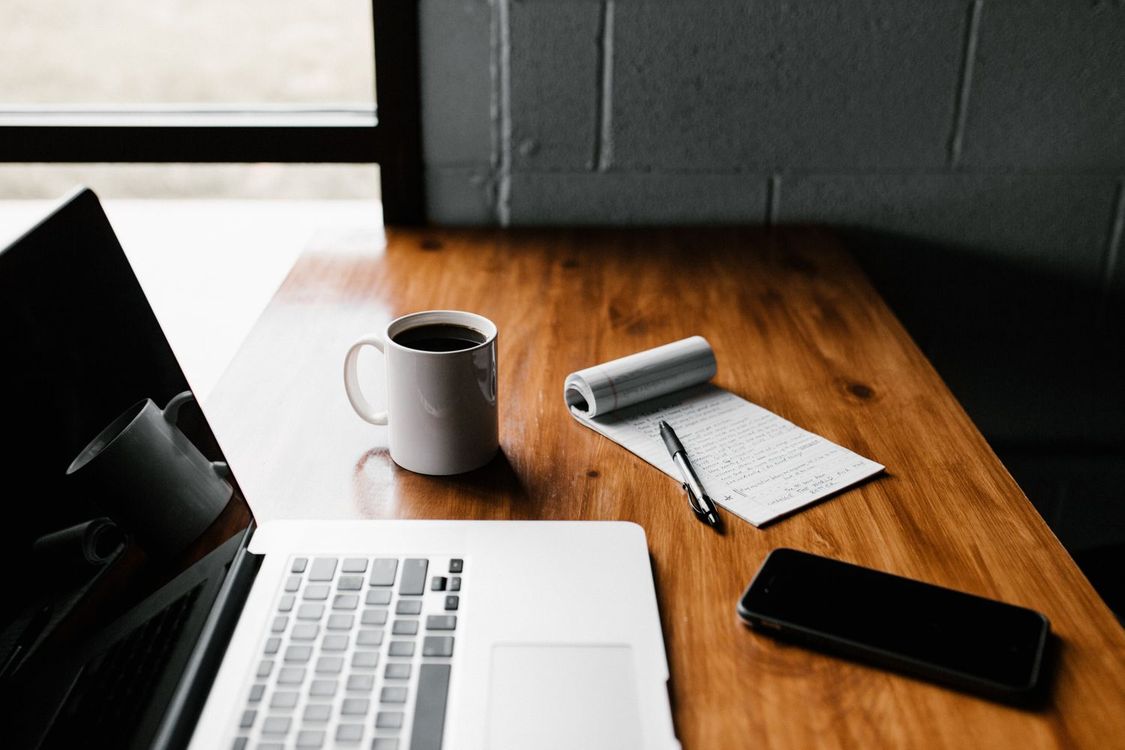 Practice Mastering Your Speech and Body Language
This is a big one. I cannot overstate the importance of body language during the interview process. Especially when it comes to a remote interview, as this way of communicating can limit one's body language; a kinda hefty problem when considering that body language cues account for more than half of our communication.
To compensate for the restricted range of body language, smile often and nod when the other person is speaking. This signals that you're paying attention to what they're saying and it makes them feel like you're following. Practice making eye contact with the camera instead of looking at the person on your screen. It may seem strange at first, but research suggests that looking directly at the camera helps you and the interviewer connect more.
Also, get in the habit of sitting up straight, shoulders back, and hands in a neutral position, like on your lap or the desk in front of you. Tapping your desk, playing with papers or a pen, and restless gestures are all examples of nervous physical behaviours. This could distract the interviewer and prevent you from concentrating on the interview.
As lame as it sounds, the only way to truly get comfortable during remote interviews is to practice. Try practising your interview with a friend or family member to better simulate the actual interview situation. When you're asked a question, take a few deep breaths and pause before answering. This will help you to respond calmly and steadily. Nerves cause your heart rate to increase, making you feel out of breath and causing your speech to become slurred. Work on speaking with a clear, distinct tone as you practice answering common interview questions. Go over the answers to the questions again and again until you can talk without stumbling over your words.
Look the Part
A remote interview, like any regular interview, requires you to look the part. We know — sweatpants may be the new bUsInEsS CaSuAl, but do yourself a favor and put on the same clothes you'd wear if you were going to an in-person interview. And that does not mean only from the waist up (yeah, we're looking at you in the back). Because even though your interviewer will most likely just see your upper half, it's still a good idea to wear the entire outfit just in case you need to stand up for some reason (we've all seen the videos ~face-palm~). It also just helps to *feel* more professional and present yourself like the true boss you are.
Do some research on the company dress code before you pick an outfit. If the company is formal, consider wearing a suit, tie or something that makes you feel sharp. Formal wear might be the most appropriate form of clothing, but it isn't necessarily required for many companies, particularly in the fashion and IT industries. If the company is more laid back, wear a business casual shirt or blouse. Whatever you wear, make sure it's clean — no one should know that you haven't done laundry in a month!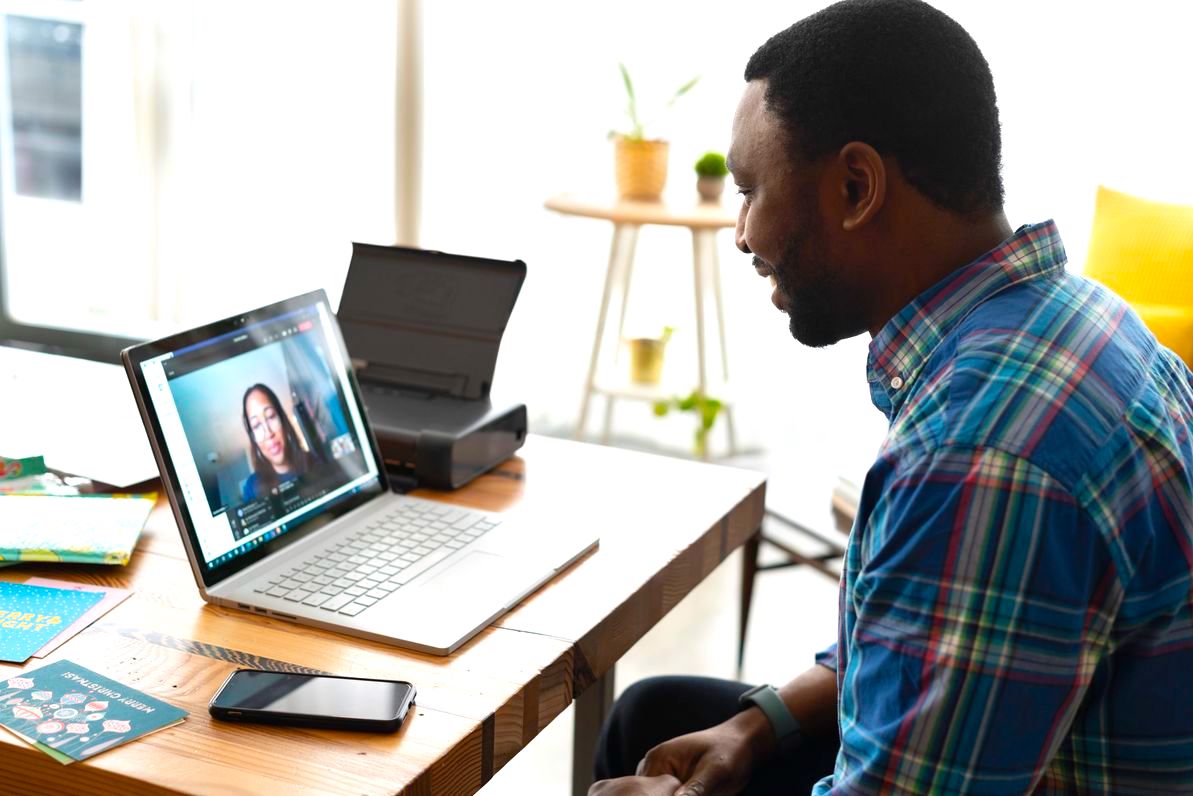 Sell Yo'self
An interview, remote or otherwise, is your ultimate opportunity to flex; to showcase the best of your abilities to a potential employer. The idea of "selling yourself" may be cringy for some. However, the concept of selling yourself is not based on cockiness or overconfidence – it is based on the facts of your work history, experience, and professional skills. You have skills and talents that set you apart from other candidates, so prepare to share them in a memorable way during the interview.
You are likely to be asked about your strengths and accomplishments — practice expressing them in a way that clearly highlights your competencies without being obnoxious or overly showy. Now is the time to present your interviewer with anything that can back up your claims using your interview materials. These can include metrics from a project you worked on, data that shows company growth under your leadership, or employee achievement awards issued by former employers.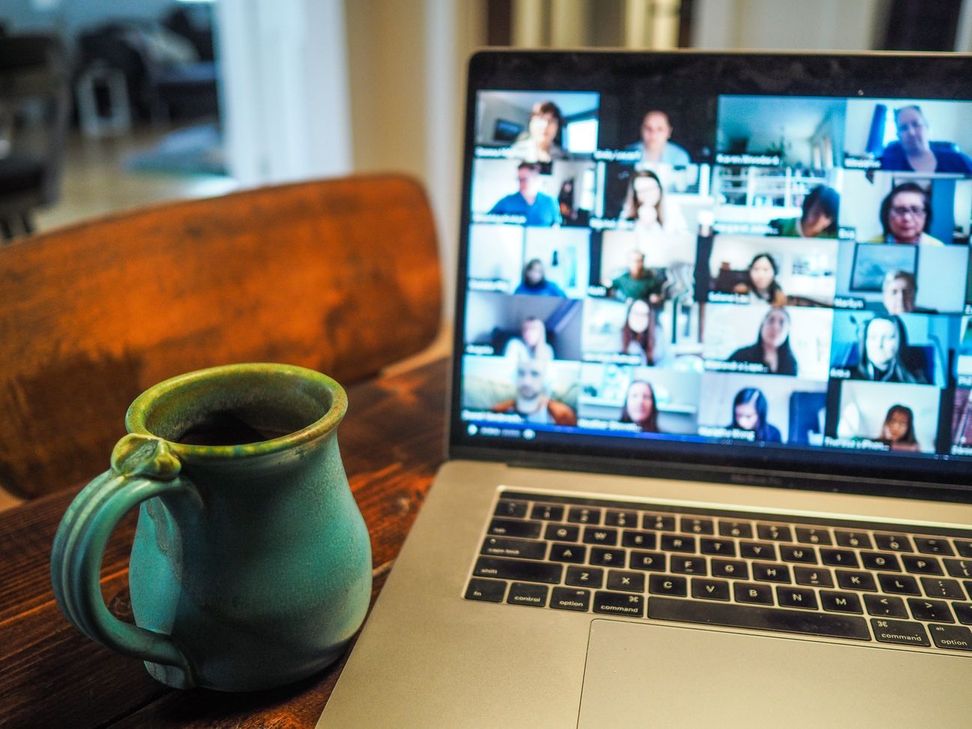 Conclusion
The best way to ensure that you are at your best during your remote job interview is to put the time in and do the prep. Being prepared can mean the difference between acing your interview and landing your dream job or making a bad first impression and never getting a callback. If you've been invited for an interview, the company has already decided that you're a good fit; properly preparing for your interview will give you the edge you need to stand out from the crowd.
You shouldn't let the idea of a remote interview get in the way of your confidence. In order to find your dream remote job, you'll need to get comfortable speaking to interviewers virtually, because how you communicate during the interview will reflect how you'll interact remotely in the role. Stay calm, get plenty of rest, and ensure that you do your research. Once you have these bases covered, you can be more confident in your ability to answer tricky questions, show off your skills, and determine whether the job is right for you.
Erika Westberg is the Marketing and PR Manager at remoteworker.co.uk, a remote work job listing service. Employment opportunities range from casual and seasonal work to part-time and full-time career roles
.