So, things at Hacker Paradise are pretty deep at the moment. Super reflective and stuff. Our fourth birthday recently passed, and as with any milestone like this, we are wine-in-hand, semi-soberly expressing gratitude for what got us here. In this case, it's our peeps — our wonderful community of diverse and eclectic global citizens that have rejected the status quo, in favor of a life of adventure.
Today, we sat down with one of our alumni, Analucía Rodríguez, an online marketer and travel blogger from Lima, Peru. Analucía has been remote for a few years now and recently joined Hacker Paradise for a two-month trip that started in Seoul, South Korea. She's somewhat an OG in the digital nomad game and has some realistic insight into this experimental lifestyle. So, to those who are thinking about taking the leap, this is your cue to listen up!
Enter, Analucía.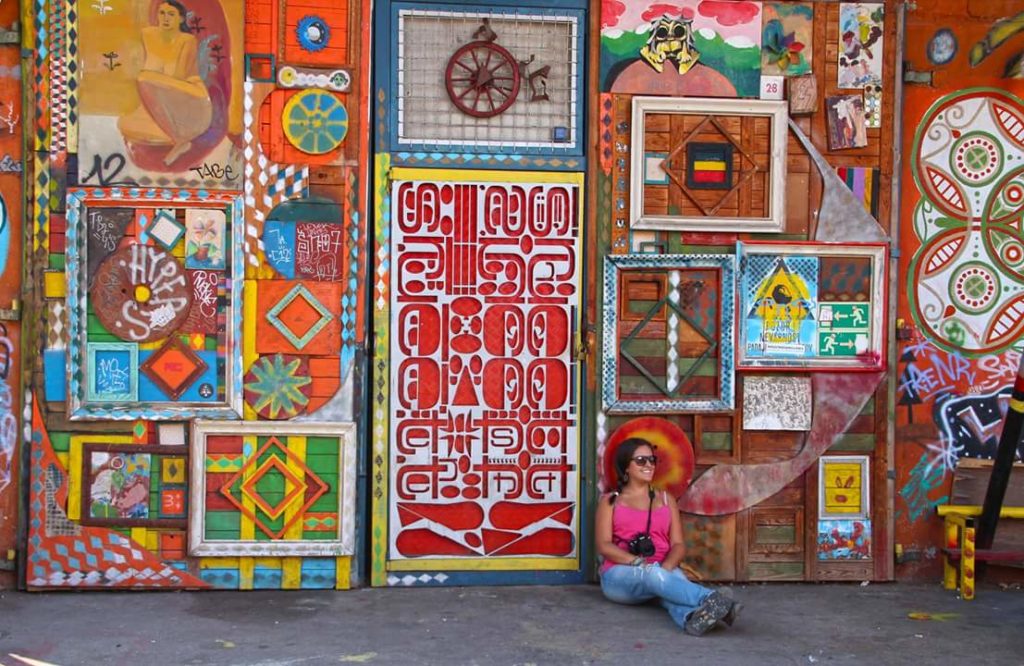 Analucía, we are all-ears. Please, tell us a bit about yourself pre-nomad.
Prior to my life as a "nomad", I worked in marketing. For 10 years I serviced big corporations, advertising agencies and media companies. I loved my job, but I really needed a change. Mainly for the reason that travel was such a big passion of mine and my vacations days just weren't enough to leave me fulfilled. In 2014, I decided to quit and committed myself to a round-the-world trip as a solo traveler for 16 months, financed with my savings. It was then that I started my travel blog and… things went super well. The experience changed my life.
I realised then, that with my marketing skill set, I could possibly live my life as a digital nomad. So I gave it a go. For one year, I worked online and travelled the world, and I loved it. More recently, I joined Hacker Paradise for two months so that I could have this incredible community with me.
What led you to taking the plunge into nomadism?
It came down to the realisation that I was able to work on my own projects (my travel blog) and continue doing marketing for my clients from where ever I was in the world, without a problem. As long as I had solid wifi I could be wherever I wanted. Of course, there was a lot of discipline and organization involved. Sometimes I would have to work during nights or weekends, but I had the flexibility to choose the way I wanted to live.
The internet has provided a lot of possibilities for us, and in many cases, we don't really need to be in front of a desk in an office for eight hours a day to be productive or get tasks done. That's why I decided to travel the world and earn money working on projects that I actually enjoy.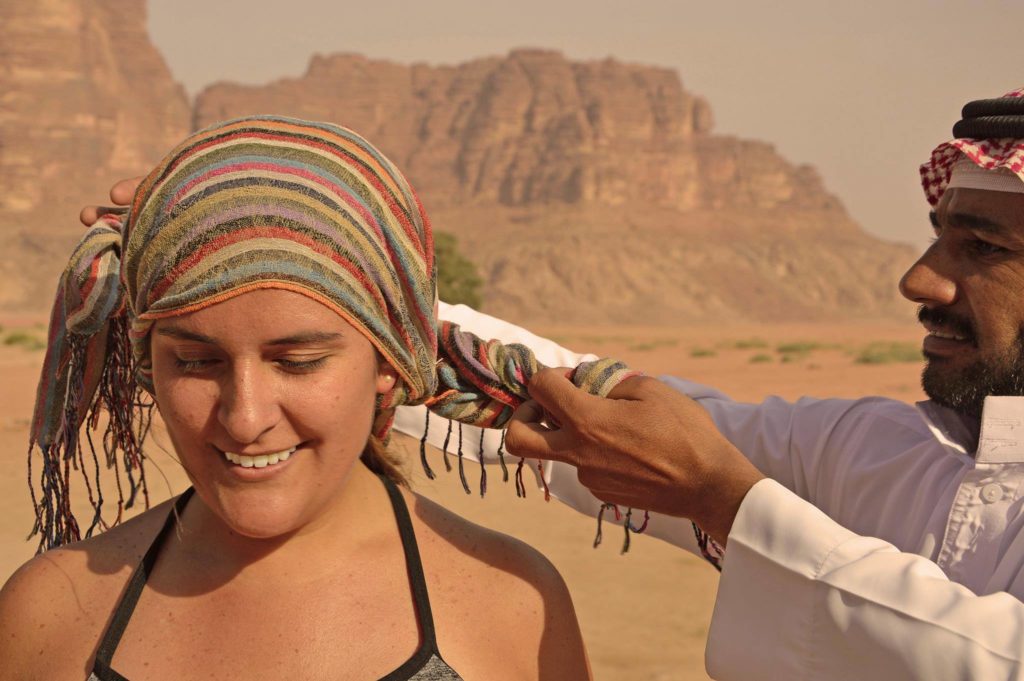 Nomading is can be a big adjustment. Did you surprise yourself by stepping into it or is this a classic-Analucia move to make?
Growing up I never thought of this lifestyle as a possibility. Maybe there was a time when I thought I could live and work abroad, but in an office; in a corporate environment. It was when the internet started becoming so powerful that I realized I was able to become a digital nomad. So in some ways, it was a surprise brought on by technology. But, this way of life totally fits my personality. I love to travel, meet new people, experience new cultures and I can be super flexible with my work schedule. Yes, sometimes I need to rest for a while or stay longer in one place, but in general, the nomadic life is something incredibly suited to the way I am.
Ok, let's get deep. What have you learnt about yourself since becoming location independent? 
Wow! I've grown up a lot. And I've learnt so much. For one, I'm not in my twenties anymore. I'm not backpacking or vacationing, so it can be very difficult to travel frequently and get work done properly. This means that sometimes I need to spend multiple months in one place in order to work and do things to a standard that I'm happy with.
I've also learnt that being a digital nomad requires work. I don't have a set monthly salary anymore, so I really need to work hard, maybe harder than before, to earn money. I currently have a roster of clients signed up to my consultancy services, but it's important that I am constantly exposing myself to new opportunities.
People need to realize that being a digital nomad doesn't mean being rich or vacationing 24/7. You have to work hard, and sometimes you miss your friends and family. But if you enjoy travel and flexible schedule, it's a really rewarding lifestyle.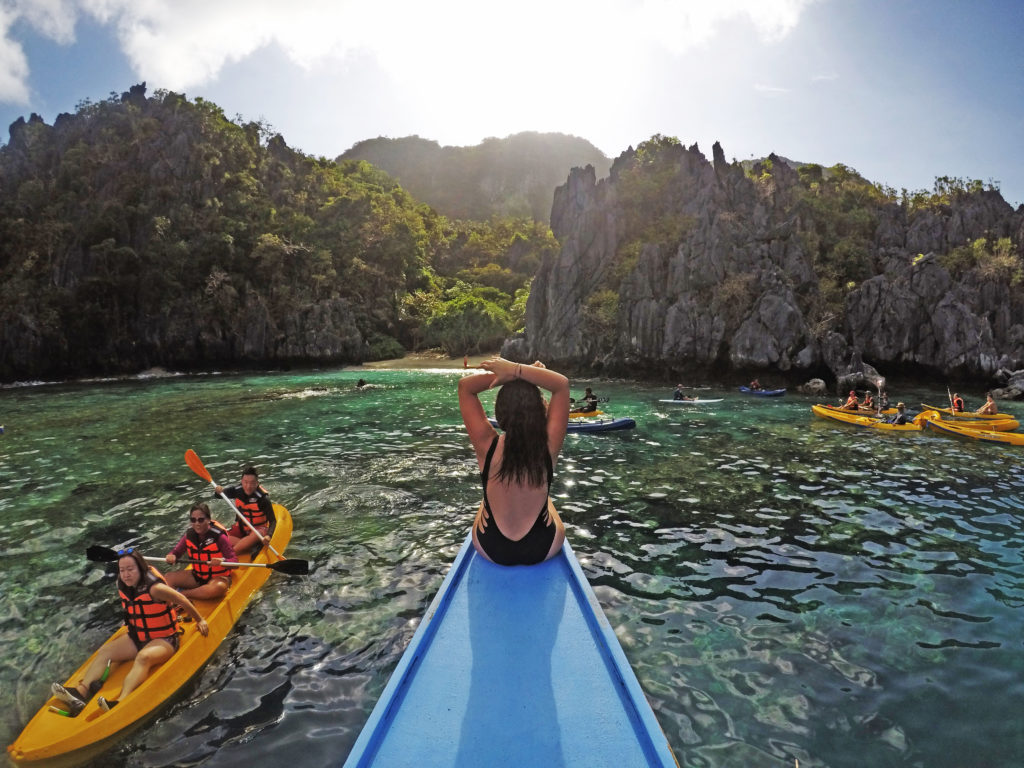 You obviously could have continued to travel alone, so why did you decide to join a remote work community like Hacker Paradise? 
I think it is super important to be surrounded by like-minded people. On my Hacker Paradise trip to Seoul I met amazing, super smart people that are open to help and who are engaged in really interesting projects. It has been a big motivation for me to keep working and pushing myself.
Joining a community like Hacker Paradise helps a lot socially too because everyone is in the same boat: working online, hungry to learn, and also ready to discover a new city and culture.
Analucia, as someone who's been doing this for a while, what's your message to anyone considering taking on this lifestyle?
Just take the risk! It's better to try and fail than at the end of our years, regret the things we didn't do. If you overthink it, you may just stay in that comfort zone. You can always try it for a few months and then reevaluate if it's for you. It's not easy or a dream, but you can manage your freedom, and for me, that's priceless.
Apply Today! Hacker Paradise — a work-while-travel expedition for remote professionals to work and explore as a community in the world's most spectacular destinations.