This ain't your average Digital Nomad's Bali
A laid back, surf-happy spot
There is a real buzz about Canggu. Previously, a hidden corner of Bali, now Canggu is maturing into a full blown hotspot. It has it all. The cool cafes of Seminyak, the abundance of healthy food of Ubud, green rice fields, surfing and everything else that makes for a hipster paradise. 
We are staying close to the waters so you can catch some morning surf before starting work for the day. Order a freshly made organic smoothie bowl on the short walk to the coworking space and you are set to go. Nothing will be out of your reach.
Amazing weather, beautiful water, and picturesque scenery makes for plenty to do outside of work as well. Bali has long attracted travelers, spiritual gurus, and forward-thinkers.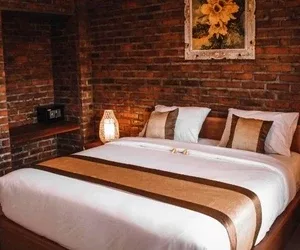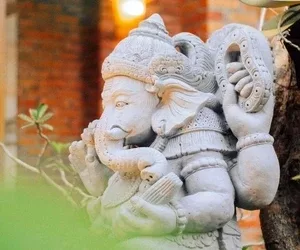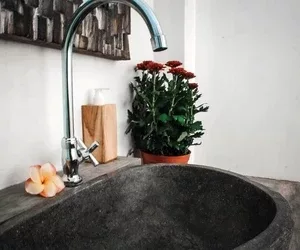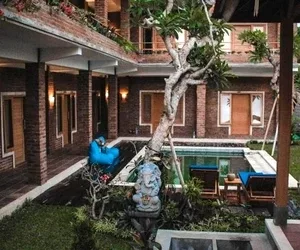 Get ready to explore Bali from our Indo home base, a gorgeous sustainable homestay, just a stones throw from Berawa Beach. All rooms have AC and wifi, plus you'll access a swimming pool, shared kitchen, garden and terrace. There's also on-site bike hire and laundry service. We've got you covered, so that all you need to do is show up, settle in and start living the Balinese way. 
Work, meet, and collaborate
Time to talk about some perks of our coworking space:
The wifi is fast and reliable. No worries here.
It's within a 5-minute walk to our housing. Buh-bye, wasted commute time.
You don't have to hear Chet from Accounting debate the merits of wet vs dry cat food!
We will be working at Outpost, one of the premier coworking spaces in all of Asia. You can expect air conditioned working rooms (sometimes harder to come by in Bali than you would think) and outdoor working spaces so you can take a break in between meetings by dipping your feet in the pool. Best of all? It's open 24/7 and has an onsite cafe.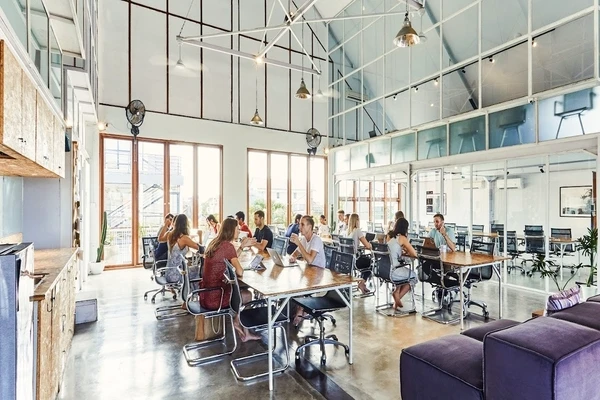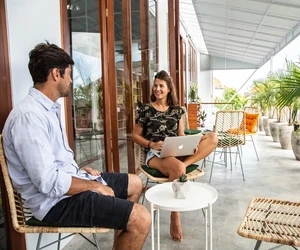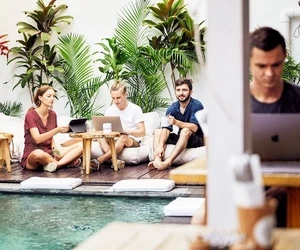 Just a few reasons you'll fall for this destination​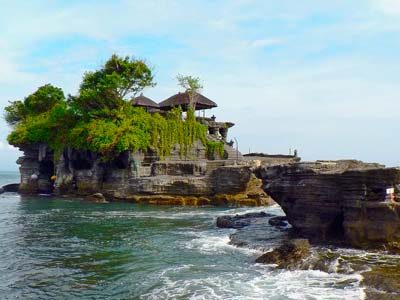 Tanah Lot is the most iconic temple on the Island and just 20 minutes from our Villa. Perched on top of a huge rock and surrounded by the sea with waves constantly crashing onto its base, this place is destined to become your next best Instagram shot.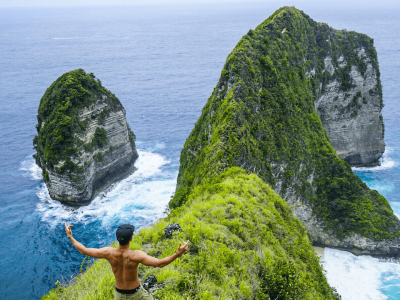 Nusa Penida is an island southeast from Bali that is a less traveled paradise. It is an adventure worth for its breathtaking views, unspoiled natural beauty and rare cultural highlights. You can easily visit it on a day or overnight trip from Canggu, but you will need to rent a scooter on the island to get around.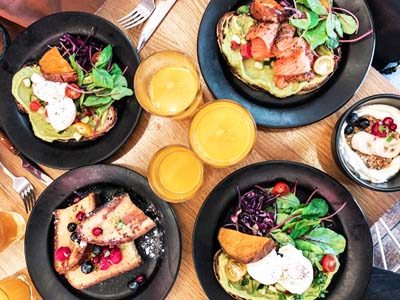 Vegetarians, vegans, plant-based curious, and lovers of clean eating, rejoice. You've never seen fresher fruit and veggies than in Bali. Meat eaters, Bali didn't forget about you - in fact, Bebek Betutu, or smoked duck, is a Balinese delicacy, as is Babi Guling, or suckling pig.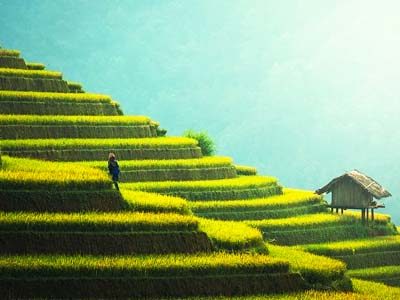 These famous rice field terraces are a UNESCO world heritage site and represent the basic Balinese philosophy of life that prioritizes harmony with nature, humans and with god.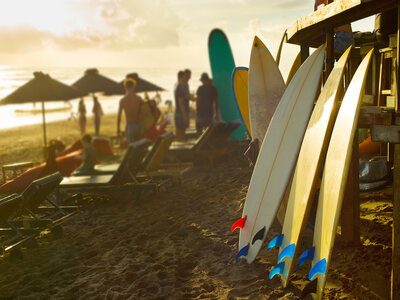 You've always wanted to try surfing? You are in luck. There is a reason why surf camps flock to Canggu: predictable waves, a variety of spots, and easy access. Canggu is excellent place to test out surfing - either by yourself or through a surf camp.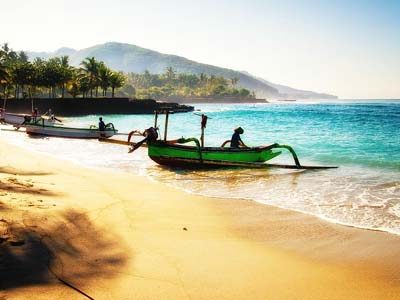 Anchors away, into the blue
Bali is considered the 'Amazon of the Seas' for its marine biodiversity. Over 600-species of coral, turtles and more than 2000 species of fish are waiting to be discovered. The dive game is unreal here.
1-2 KICKASS Community FACILITATORS
Skill shares & reciprocity rings
WORLDWIDE NETWORK OF 1,000+ MEMBERS
*All pricing in USD | 1 month = 4 weeks| Enquire about our Program-Only pricing!
Want shorter? Want longer?
We're super flexible. You can travel with us for the amount of time that fits your schedule. Apply now and let us help you customize your travel plans!
Our troubleshooting, rose-drinking, karaoke-singing, and all-round kick-ass superhero facilitators are destined to become your new BFFs.
WORK REMOTELY.
LIVE YOUR BUCKET LIST.
MEET YOUR PEOPLE.
Apply now to become a member of our premier remote work and travel community.
Enter your details, then pick a time to chat with our Admissions Team over Zoom!