We're excited to announce that, by popular request, we'll be heading to Asia this fall! We'll be visiting South Korea, Thailand, and Bali for great food and unforgettable cultural experiences. See below for more info on each location.
Jeju Island, South Korea (September 18 – October 15)
Jeju, often regarded as the "Korean Hawaii", is 60 miles southwest of the southern tip of South Korea. It is an up-and-coming tech hot spot in Korea and boasts a warm climate, beautiful beaches, and tropical mountains.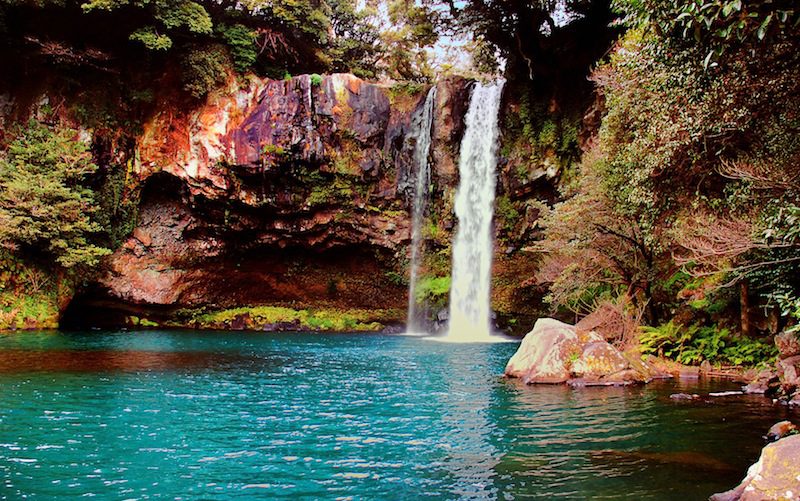 Jeju's landscape includes South Korea's highest peak, dormant volcanoes, and underground lava tunnels. Here are some of the famed peaks of the island: Mt. Hallansan and Mt. Sanbang: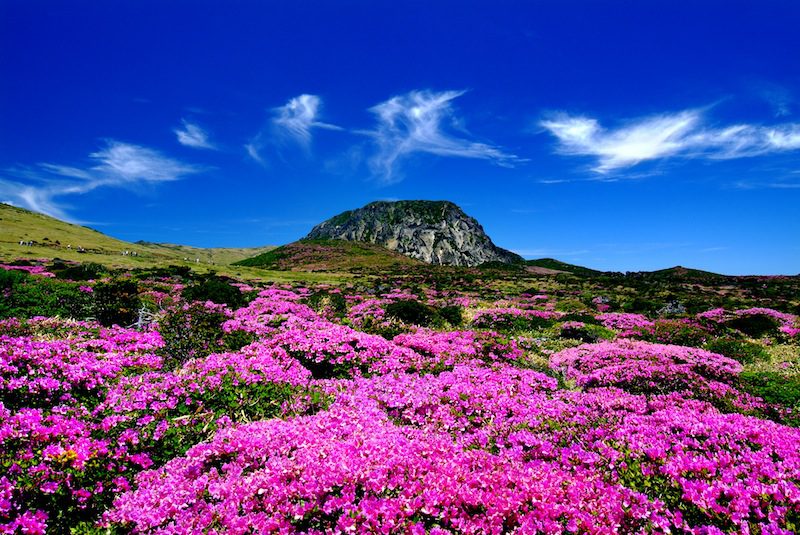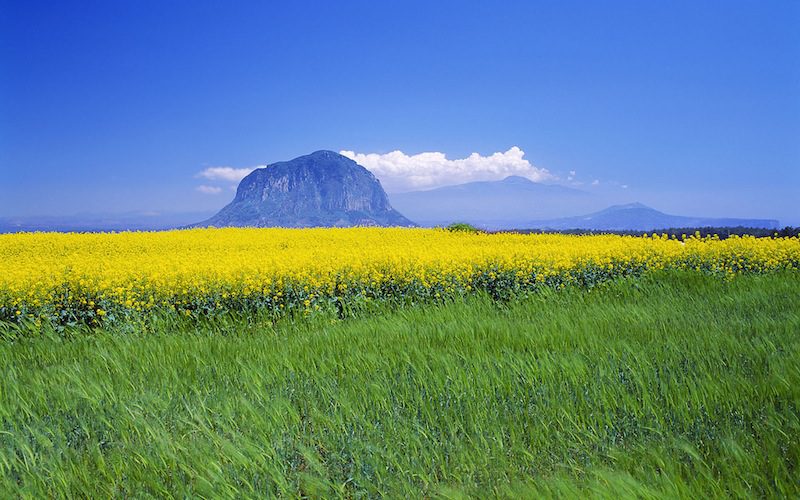 The early fall weather is outstanding in Jeju. The average high is 75 F (24 C) and the water temperature is 74 F (23 C), so we'll be spending some time hanging out at the beach! Also, one of our facilitators is a Korean language and culture instructor, so you can pick up some Korean while you're there!
Korean food is incredibly diverse, ranging from marinated BBQ to vegetarian delights to street food that will blow the socks off the Korean taco trucks you've eaten at before.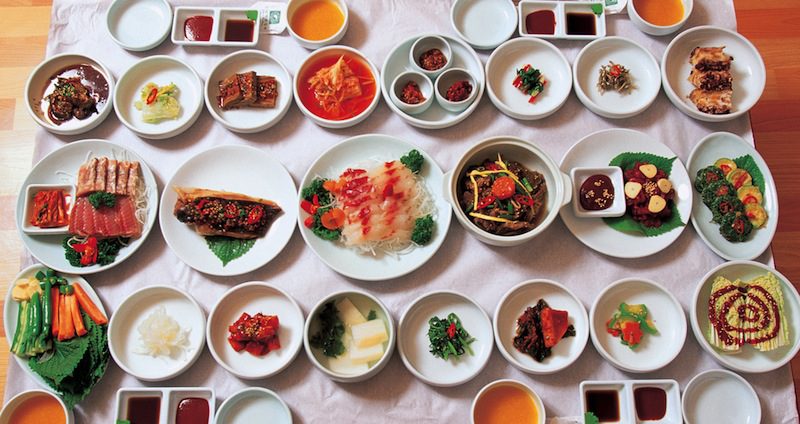 We will also hold some professional events with Kakao, one of South Korea's top tech companies. They run a super popular instant messaging app in Asia (160 million users spread out over 230 countries), and are the company that acquired Path in 2015.
Perhaps the most exciting thing about this trip is that the local Jeju Government will be sponsoring free housing for everyone in the group, so you'll just pay the Hacker Paradise program fee for this leg of the trip! Here's the government-sponsored coworking space that will serve as our HQ during our time there:
PS – Korea has the fastest average Internet connection in the world 🙂
Chiang Mai, Thailand (October 23 – November 19)
We're heading back to Chiang Mai for the second leg of our Asia tour, as it consistently ranks as people's favorite destination whenever we go to Asia!
Tucked away in the beautiful mountains of northern Thailand, Chiang Mai is known for its incredible hiking and trekking, warm and welcoming locals, and a relaxing air of Buddhist spirituality.
While we are there, Chiang Mai will be celebrating the Thai Festival of Lights (November 13-15), a beautiful spectacle where thousands lanterns released into the sky. Check it out below – this is a bucket-list experience!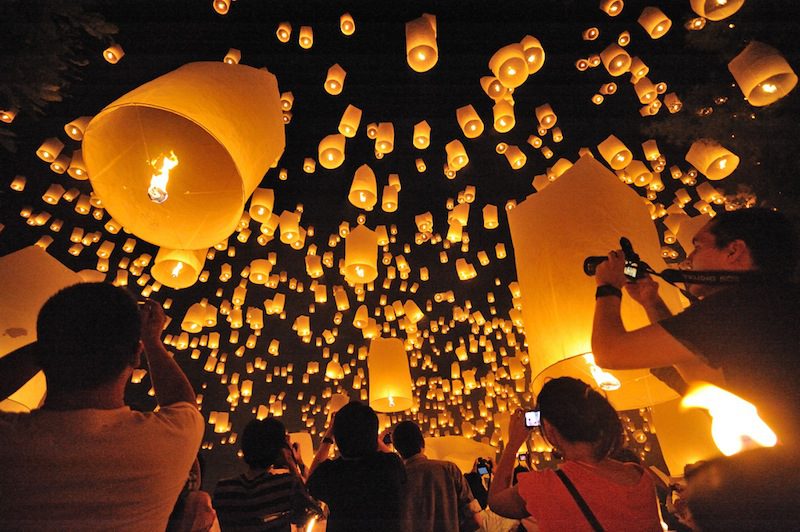 The Chiang Mai city area has over 300 Buddhist temples,70% is covered by mountains and vegetation, and is home to Thailand's highest mountain.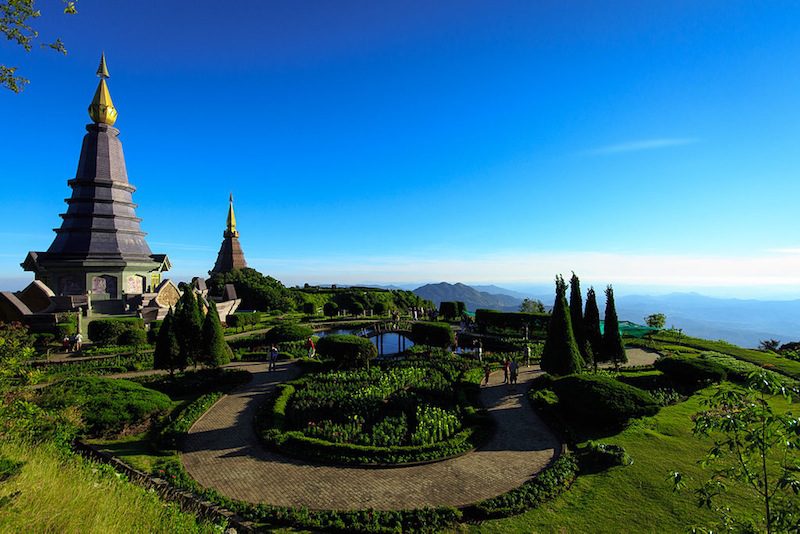 Thailand is also the birthplace of Muay Thai. It's also known as the 'art of eight limbs,' because boxers use elbows, knees, and shins in addition to their fists.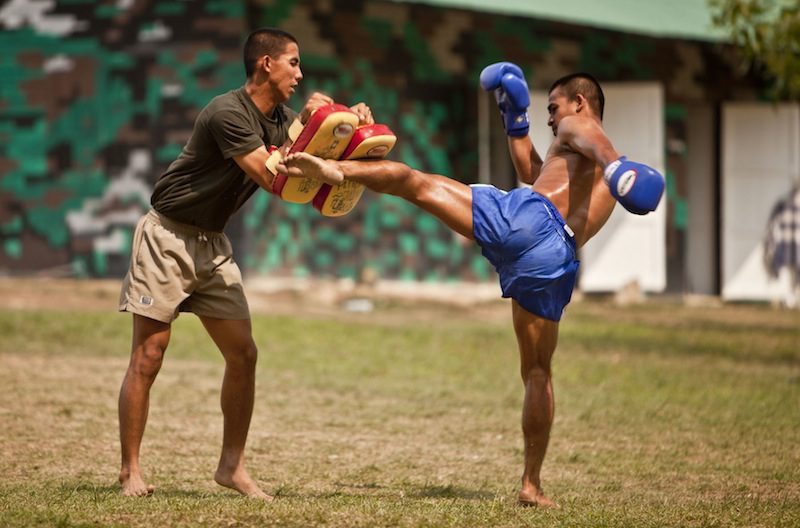 The weather in Chiang Mai is perfect in the fall. The cool season starts in November and is typified by dry weather and temperatures ranging from 60 F (15 C) to 80 F (25 C) in the valley.
Even though Thailand is overflowing with local culture and tradition, you'll never be far from the homeland comforts you crave. We'll be staying near Maya, a large Western-style mall, and Thailand has the second most 7-11s in the world (Japan is the only country with more).
Also, we should mention that Thai food in Thailand is absolutely amazing. Here's a picture of Khao Soi, a popular dish in the North: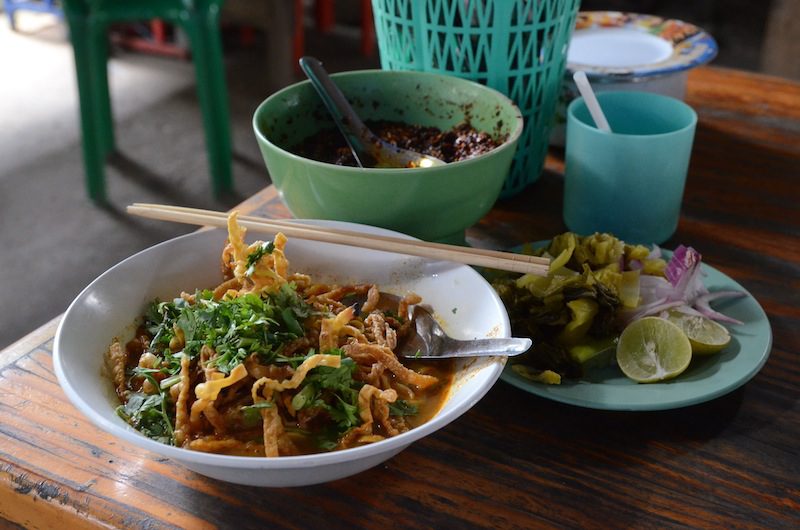 Ubud, Bali (November 20 – December 17)
Everybody loves Bali! Popularized by the book Eat, Pray, Love, Bali is renowned as a community for yoga / meditation, as well as a mecca for surfers with a rich cultural and natural landscape.
After arriving in Bali, you'll quickly become a millionaire – in Indonesian rupiah! 1 USD is about equal to 13,100 IDR, so you'll have more rupiahs then you know what to do with.
Ubud, where we'll be staying, is probably the yoga capital of the world. Whether you're a beginner or an expert, you can find a range of classes in all different types of yoga, as well as workshops in other meditation and spiritual practices, such as ecstatic dance.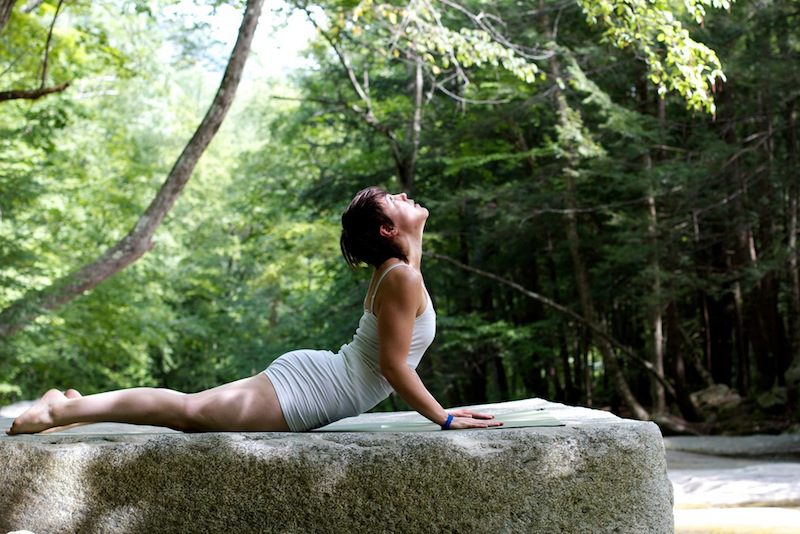 In Bali, you can also partake in a cup of the world's rarest and most expensive coffee. Kopi Luwak is created from coffee beans that have passed through the digestive system of the cat-like Indonesian civet.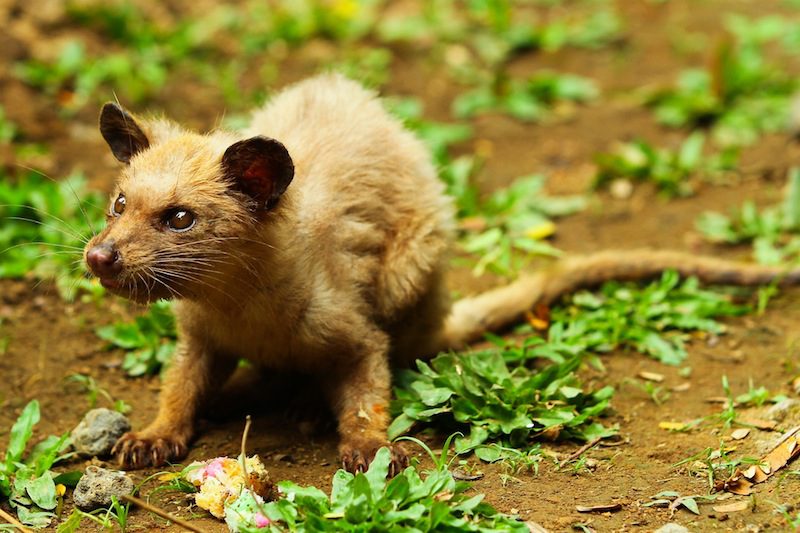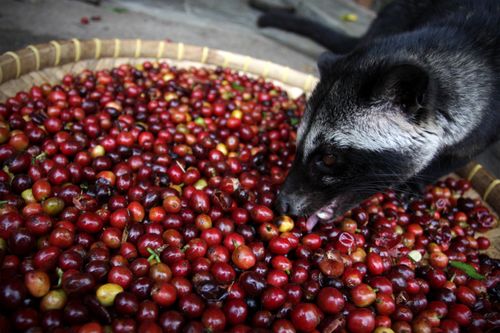 Bali is also the perfect jumping off point for the 921 other inhabited islands in Indonesia. If you're feeling adventurous, you could also venture off to one of the estimated 16,586 uninhabited islands in the archipelago and plant the Hacker Paradise flag.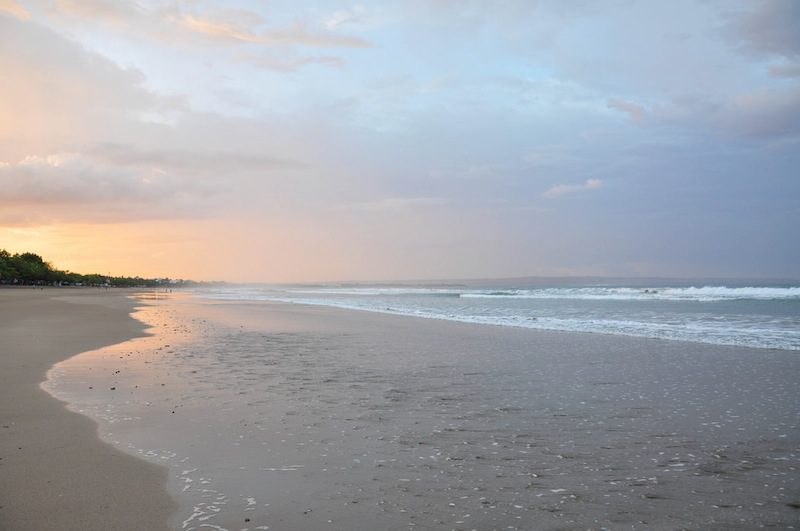 We highly recommend taking a weekend during your stay to climb Mount Batur, one of Bali's twin active volcanoes, to watch the sunrise. You can also venture to Pura Besakih, a large temple the overlooks Mt. Agung, Bali's other active volcano.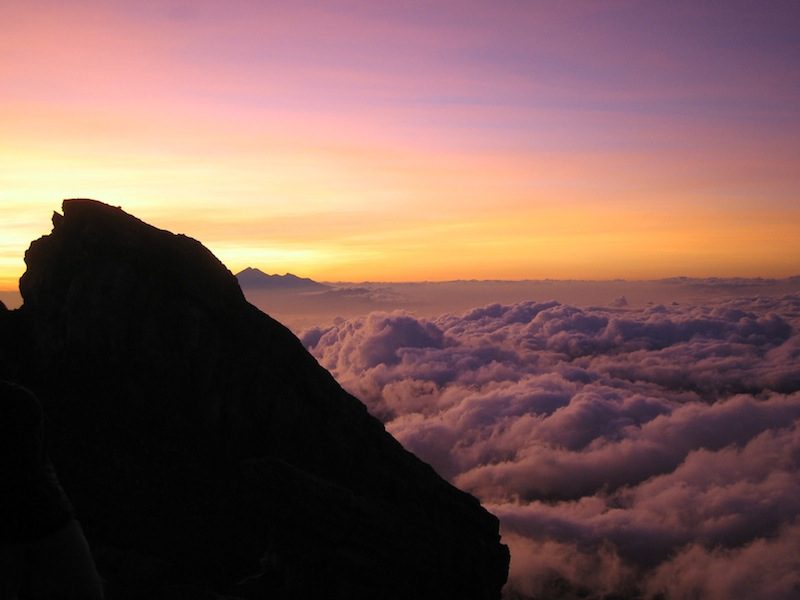 Also, get your SLR camera and your Instagram account ready for lots of beautiful temples & sunsets.